Phuket
Phuket ready to host 16th World Pencak Silat Championship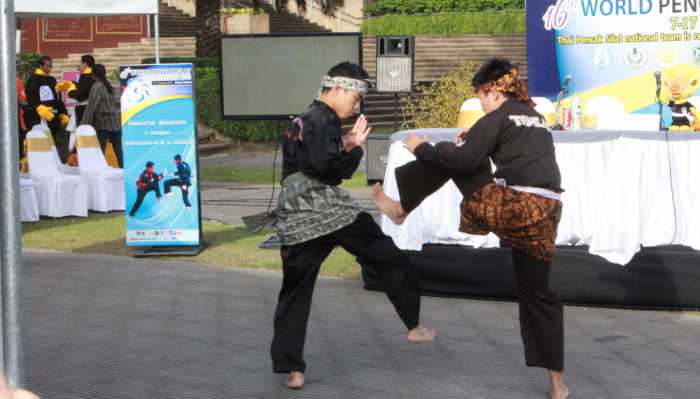 PHUKET: Phuket will host the 16th World Pencak Silat Championship next year, touted to be the biggest gathering of martial arts competitors ever held in the sport, with more than 600 athletes from 47 countries.
"Thailand has hosted many international sporting events in the past with great success. We expect this to be the biggest gathering of athletes yet for the championship," said Panu Uthairat, president of Pencak Silat Association of Thailand (PSAT).
"We want to ensure that athletes, guests and spectators leave with great memories of their time in Phuket."
Eddie Mardjoeki Nalapraya, adviser and former president of the International Pencak Silat Federation (PERSILAT), said he was confident Phuket was well prepared to host the competition.
"Phuket has good roads and good transport as well as plenty of comfortable hotels – not to mention some beautiful places to visit and enjoy," he said.
"I believe Phuket is ready to make this a great competition."
Phuket Governor Nisit Jansomwong, who attended a press conference held in Queen Sirikit Park to announce the event, said the island was happy to welcome all those taking part.
"Phuket is ready for this competition. We will do our best to make everyone joining the event feel happy and at home during their stay," he said.
Pencak Silat world champion Abdulloh Malee and two gold medal winners from the 27th Southeast Asian Games in Myanmar, Nantachai Khansakorn and Rewadee Damsri, were on hand to demonstrate some of the traditional Indonesian martial art's fighting techniques.
The 16th World Pencak Silat Championship will be held from January 7-17 in Phuket Town's 4,000-seat indoor gymnasium, located in Saphan Hin.