Phuket
Phuket park chief resigns over encroachment pressure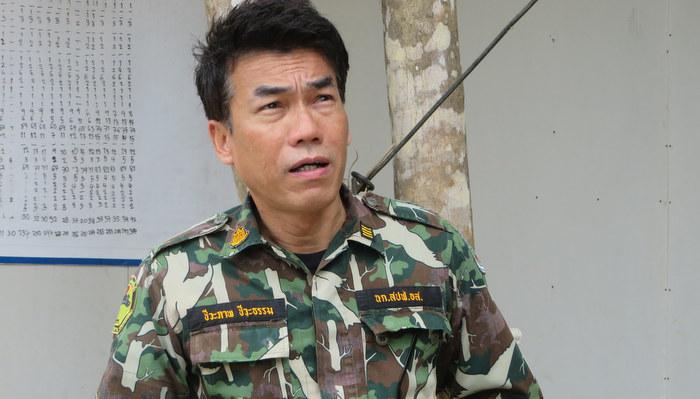 PHUKET: Park Chief Cheewapap Cheewatham has surrendered his fight to save Sirinath National Park from land encroachment and resigned from his position amid allegations of a 30-million-baht bribe to sign over protected land.
After almost two years of service, Mr Cheewapap could no longer handle the pressure of the job and the powerful businessmen he pursued on land encroachment charges, he told the Phuket Gazette.
"I could not take it anymore. The longer I had the job, the more dangerous it became," he said.
"I felt pressure from every direction. I was even offered 30 million baht to sign over three plots, more than 300 rai, of park land to one businessman. Of course, I didn't take it."
Mr Cheewapap also said rumors were spread that his crackdown on land encroachment was just a ploy to collect bribe money from wealthy businessmen.
"The rumors are not true, and I am not afraid. I just think someone else will be able to better handle the pressure," he explained.
"However, before I resigned, I filed another land encroachment complaint and ordered buildings to be removed that were built on six plots of protected land."
Samak Donnapee, director of the Department of National Parks, Wildlife and Plant Conservation (DNP), expressed sadness in losing Mr Cheewapap.
"Mr Cheewapap is a very good and serious officer. We are so sorry to lose him," said Mr Samak.
DNP Acting Director-General Niphon Chotiban approved Mr Cheewapap's request to transfer to the Royal Forest Department in Bangkok and announced the officer that would be taking up the land encroachment battle in his stead.
"The new Sirinath park chief is Kitiphat Tharapiban, from Mae Ping National Park in Chiang Mai," said Mr Niphon.
"Mr Kitiphat is an expert in land documents and border disputes. I believe he is the right man to lead the fight against land encroachment in Phuket."
Although the park has lost one of its most fervent land protection advocates in Mr Cheewapap, Mr Samak reiterated the need to expedite the long list of land encroachment cases.
"There are more than 100 cases of land encroachment in Sirinath National Park and hardly any of them have been taken to court," Mr Samak said.
Mr Samak affirmed that the DNP would be hiring its own lawyers to expedite legal action in these cases, much like Ministry of Natural Resources and Environment Permanent Secretary Chote Trachu announced his department would do in March (story here).
"We will hire lawyers to help us file our cases directly with the court, as this will make for a much faster and more efficient process," said Mr Samak.
The DNP has also set up a special investigation team to crack down on land encroachment not only in Phuket, but also in Krabi and Phang Nga.
"I am heading up this team. We will start our investigation in Hat Noppharat Thara – Mu Koh Phi Phi National Park mid-month."
— Kritsada Mueanhawong