Phuket camp owner defends berserk elephant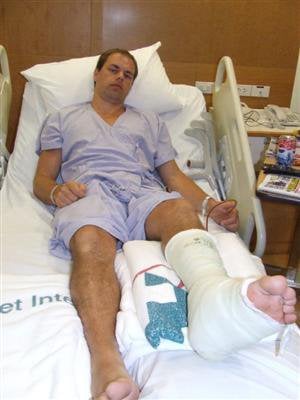 PHUKET: The owner of an elephant that recently went berserk and injured two Swedish tourists has defended the beast, blaming its mahout for the incident.
Trin Khanwilaikul, owner of 'Camp Chang' in Kalim, said the elephant named 'Captain' would not be punished for the rampage, which also damaged a car.
"He is a nice elephant, but he had the wrong mahout. It is like a car being driven by someone other than its owner," she said.
Captain, a 20-year-old bull, is one of seven elephants owned by the camp. Only two are males.
On the afternoon of January 25, Swedish tourists Gustav Carlsson, 31, and John Haraldsson were riding Captain at the camp.
Mr Carlsson's newly-wedded wife, 31-year-old Hanna Agnarsson-Carlsson, and the long-time couple's 10-year-old son Oscar were on another elephant. Mr Haraldsson's wife and four-year-old son were on a third.
All were part of a large party of Swedes who attended the Agnarsson-Carlsson wedding in Phuket the day before.
Mr Carlsson said Captain's mahout had been poking the bull's head and neck with a sharp stick for 20 minutes prior to the incident.
The elephant seemed to be getting angry, he said.
When Captain stopped moving, a mahout on the elephant behind fired a slingshot at his bottom.
With this, Captain went berserk.
The raging bull grabbed a tree, pulling it down onto a car. "We were shocked and very scared. We thought we would get killed."
The mahout jumped off. "The elephant continued to smash more trees," Mr Carlsson said.
The two tourists managed to get off Captain's back by grabbing an overhead cable and jumping onto the car below.
"We jumped off the car. Suddenly the elephant rolled the car over before stepping through its window.
"Then he turned to us. While we were trying to run away I realized I had hurt my left foot. I'm not sure if the elephant stepped on it and broke the bone."
With a bone protruding out of his left leg, Mr Carlsson managed to make it hopping on one leg into a nearby hut, where the rest of the party were already hiding.
Terrified, the group cowered in the hut while the elephant continued its rampage.
"The bad stuff lasted about 15 minutes," Mr Carlsson said. "I heard the elephant was back to normal about 30 minutes later."
"My son saw the whole thing. He was very scared and was crying a lot. Luckily my daughter wasn't there," he said.
Mr Haraldsson flew home to Sweden on January 27 for treatment on his bruised knee.
Mr Carlsson was treated at Phuket International Hospital for a broken left leg and bruised heel.
"SOS International Hospital from Denmark will pay for everything, including the treatment and my flight back to my home town," Mr Carlsson said.
The family is scheduled to fly back to Sweden today.
"I think we'll come back to Thailand, probably in the next three to four years. But we'll never ride an elephant again for sure," he said.
"We asked the camp for some compensation. They gave us the money for the trekking back. But it's not so much compared to the cost of treatment, which is very expensive," he said.
"I'm not sure if we'll ask for more money from them," he added.
On Tuesday two people from the camp visited Mr Carlsson, presenting him with a bouquet of flowers.
Camp owner Ms Trin was keen to defend animal welfare standards at the camp.
"We treat our elephants very well. You can see that our elephants are very healthy and big," Ms Trin said.
She complained that the media had focused its attention on this particular incident.
"Other places have had much worse accidents than us," she said.
"Why were they not published? One tourist even died while on an elephant trek, but I can't say where."
— Atchaa Khamlo
Want more from the Thaiger family?
📱 Download our app on Android or iOS for instant updates on your mobile
📧 Subscribe to our daily email newsletter
👍 Like/Follow us on Facebook
🔔 Subscribe to or Join our YouTube channel for daily video updates
Americans in Thailand urge US to provide Covid-19 vaccines to citizens overseas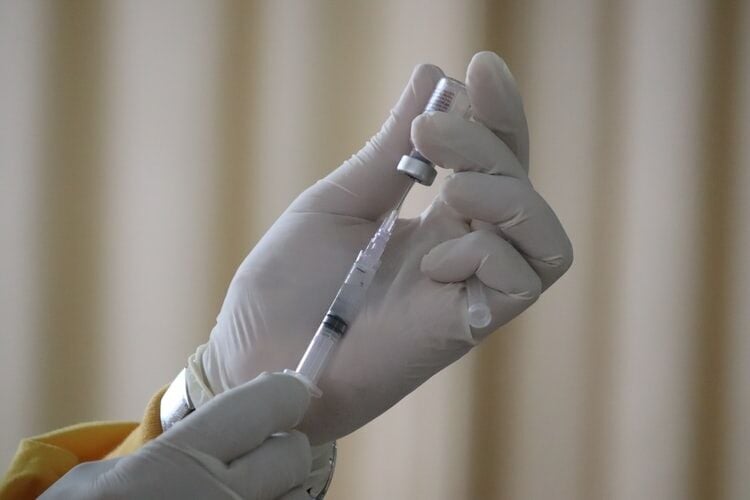 Thai officials say expats living in Thailand will be included in the government's mass Covid-19 vaccination plan, but exactly when that will be is still up in the air. With foreign embassies in Thailand clearly stating that they will not assist with providing citizens living overseas with vaccines, expats are relying on the Thai government.
A number of Americans are now urging the US government to provide Covid-19 vaccines to citizens living in Thailand. And with the recent outbreak linked to the more contagious variant of the virus, getting a vaccine in Thailand has become more pressing.
A "Covid-19 Vaccine Task Force" of Democrats Abroad Thailand members, as well as those from American organisations based in Thailand, is calling on the US government to deliver vaccines to citizens living in Thailand, chairperson of Democrats Abroad Thailand and a United Nations consultant, Paul Risley, told VOA.
"Americans who live abroad need to be vaccinated for the same reasons that Americans who live in the United States need to be vaccinated… Because it's the only way to stop Covid-19."
If an American were to travel back to the US for a vaccine, they would still need to stay in a hotel or certified facility for a 14-day quarantine at their own expense when re-entering Thailand. Along with getting together the required paperwork, they would need to go through numerous Covid-19 tests including before the flight, upon arrival and before being released from quarantine. The flights to and from the US can end up being more than 20 hours per trip and add up to thousands of dollars in travel costs.
For the vast majority of Americans in Thailand, flying back to the US is the only way to get vaccinated at the moment. The US Embassy in Bangkok says vaccines will not be provided for US citizens living overseas.
The Department of State does not provide direct medical care, including vaccinations, to private U.S. citizens abroad. We are committed to providing all possible consular assistance to U.S. citizens in need overseas, including by providing information on local medical resources when appropriate. Please follow host country developments and guidelines for COVID-19 vaccination.
At a recent Centre for Covid-19 Situation Administration meeting, a spokesperson for the Ministry of Foreign Affairs said "all people who reside in Thailand, regardless of their nationality, are eligible to receive the vaccine under the government's plan."
Mass vaccination campaigns are being rolled out in high-risk areas, such as Bangkok's Khlong Toey slum where a cluster of infections was reported, as well as Phuket and Koh Samui, tourist islands that are said to be of "economic significance." Health officials are trying to hit herd immunity on the 2 islands to reopen to foreign tourists.
Expats in Phuket who have a valid work permit can now register for a state Covid-19 vaccine. The registration must be under the company name and expats are told to have the company's human resources staff assist with the registration process.
While no official announcement has been made regarding expats in Koh Samui, some foreigners who work as English teachers on the island say they have received both doses of the Chinese-made Sinovac vaccine. Schools apparently helped with the registration process, but some teachers say they told to keep quiet about getting the vaccine. Some did not receive a vaccine certificate or any other documentation confirming that they are vaccinated against the coronavirus.
SOURCE: VOA
Want more from the Thaiger family?
📱 Download our app on Android or iOS for instant updates on your mobile
📧 Subscribe to our daily email newsletter
👍 Like/Follow us on Facebook
🔔 Subscribe to or Join our YouTube channel for daily video updates
ICU beds for Covid-19 patients in Phuket are close to a "critical" low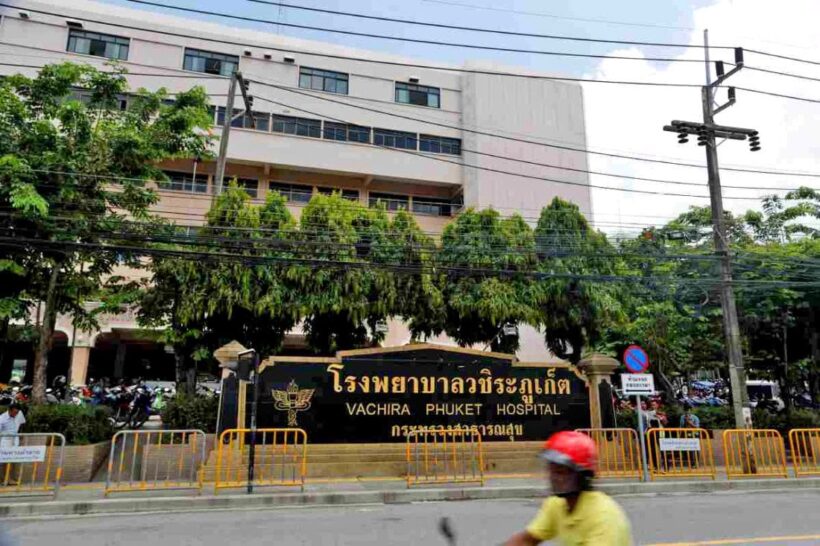 Covid-19 patients in severe condition may have to been transferred from a government hospital in Phuket to a private hospital as the number of available hospital beds at public intensive care units in Phuket is close to a "critical" low, according to Vachira Phuket Hospital Director Chalermpong Sukontapol.
There are 9 ICU rooms at the Vachira Phuket Hospital. 5 are being used for Covid-19 patients with severe symptoms while the other 4 rooms are for those with mild symptoms and are under observation before being moved to another bed.
"If the 9 rooms are full of severe symptom cases, that will be a big critical stage. We may need to transfer our patients to other provinces or private hospitals, which may involve additional costs."
He says 50% of the Covid-19 patients in Phuket are asymptomatic while 30% have mild symptoms and 10% have severe symptoms. For most of those with severe symptoms, the virus has moved to their lungs and they are in need of special equipment, like ventilators, to help them breathe and Charlempong says those patients need to be under close observation.
SOURCE: Phuket News
Want more from the Thaiger family?
📱 Download our app on Android or iOS for instant updates on your mobile
📧 Subscribe to our daily email newsletter
👍 Like/Follow us on Facebook
🔔 Subscribe to or Join our YouTube channel for daily video updates
For travellers to Phuket, testing is out, quarantine is in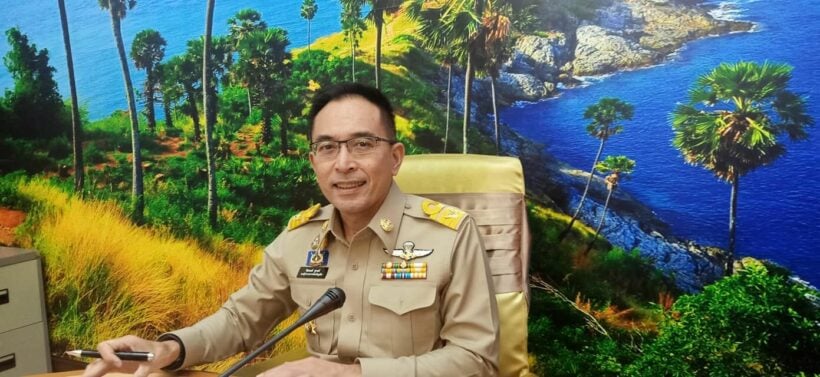 The on-again-off-again plans for testing people for Covid-19 as they arrive in Phuket will be replaced by quarantine after May 15, according to Vice Governor Piyapong Choowong's latest announcement. In an online video broadcast last night, the vice governor confirmed the new scheme after Phuket Governor Narong Woonciew first mentioned it in an executive meeting at Phuket Provincial Hall yesterday.
There are now 25 provinces on the Phuket red zone list that they instated on April 22, with anyone arriving from those places required to have proof that they are either fully vaccinated or tested negative for Covid-19 within the last 72 hours. Without proof, people have to take a rapid antigen test to confirm they did not have Covid-19 before they would be allowed on the island. The test was first set to be 300 baht for everyone, and later controversially made free for Thai people and 500 baht for foreigners.
There had been some back and forth with budget concerns of being able to provide the mass testing and who would pay how much for continued testing. Perhaps requiring people to quarantine in Phuket is cheaper than testing them when they arrive (cheaper for Phuket officials anyway).
The original scheme was set to expire May 15, and announcements were made about extending the plan and stopping testing right away. For now, this debate seems to have settled on replacing the testing with a mandatory quarantine upon entering Phuket.
The vice-governor explained that the rapid antigen test will continue through May 14, and then starting May 15, anyone who arrives without a vaccine or a negative Covid-19 test within 72 hours of arriving in Phuket will be required to quarantine for 14 days. They set a goal of zero new infections by the end of the next two weeks. And he stated they are committed to doing whatever it takes as "Phuket cannot continue with this risk".
Speaking to The Phuket News… "We want to send a sign to the country that we are cleaning up our province. The 3 vice governors [in Phuket] have been ordered to take care of each district by cooperating with local administration officers as well as community leaders to do proactive screening,"
After announcing the quarantine plan for Phuket, the vice governor spoke confidently that in the near future the island will have enough jabs to vaccinate every person on the island. Religious leaders from any faith are currently being vaccinated because of their general proximity to people during religious ceremonies and practices.
Vice Governor Piyapong pled with people with the people of Phuket who were on the fence about Covid-19 vaccinations, anti-vaxxers, or those otherwise resisting getting the jabs needed to reach herd immunity.
"If you are still deciding whether or not to get vaccinated, please come to get vaccinated"
SOURCE: The Phuket News
Want more from the Thaiger family?
📱 Download our app on Android or iOS for instant updates on your mobile
📧 Subscribe to our daily email newsletter
👍 Like/Follow us on Facebook
🔔 Subscribe to or Join our YouTube channel for daily video updates