Phuket: More tourists, fewer baht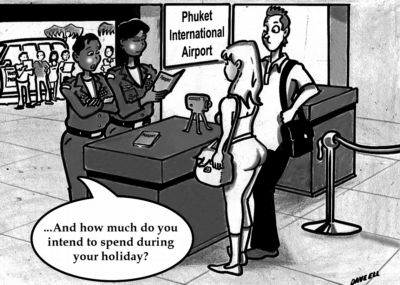 PHUKET: With hotel occupancy rates on the island currently reported at around 90 percent, hoteliers and other tourism business operators find themselves for the first time in two years unable to complain about a lack of tourists.
This is obviously good news, but businesses on the island are finding that strong arrival figures haven't translated into the kind of revenue enjoyed during past high seasons. Many report income down by 30 to 40 percent compared to the 2007-2008 season.
Although this is an improvement over the 2008-2009 high season, which was wiped out by the takeover of Bangkok's two airports, business operators are complaining that the hoped-for bumper profits needed to get them though the next low season simply aren't there.
There are several reasons for this spending drop, the most important of which is the state of the global economy. The downturn has left European tourists, traditionally Phuket's bread-and-butter market, forced to cut back on expenditure while on vacation.
The demographics of inbound tourism to Phuket are changing as well. With the expansion in the number of direct scheduled and direct charter flights to the island from many new destinations in the region, Asian tourists now make up half of all foreign visitors.
In response to these trends, the Tourism Authority of Thailand (TAT) says it is trying to get tourists to part with more cash during their stays here.
Although it claims the new focus will be on expenditure and not arrival figures, the Tourism and Sports Ministry has nevertheless set a nationwide goal of attracting 16 million tourists in 2010, up two million from last year.
The TAT's deputy governor for international marketing, Juthaporn Rerngronasa, recently said the agency will take a market-by-market approach, targeting Europeans with 'green tourism' attractions, enticing Middle Easterners with health and wellness services, and luring back Japanese tourists by naming a 'golf ambassador', for example.
No TAT campaign would be complete without a slogan, and this time the agency is indeed playing to the country's strengths with its new 'Amazing Thailand, Amazing Value' catchphrase.
Phuket should stand to benefit from this latest TAT campaign. After all, there is no shortage of places for people to spend money on the island: golf courses, spas, specialty clinics, shopping centers, eco-tourism destinations, and more bars and nightclubs per capita than any other province in the country.
Unfortunately, such value-for-money attractions continue to suffer at the hands of the island's patchwork of transport syndicates, which make it prohibitively expensive for many tourists to reach them.
— Stephen Fein
Keep in contact with The Thaiger by following our
Facebook page
.
Never miss out on future posts by
following The Thaiger
.
Phuket tops travel destination list of cheapest hotel prices – Dertour 2020 Price Index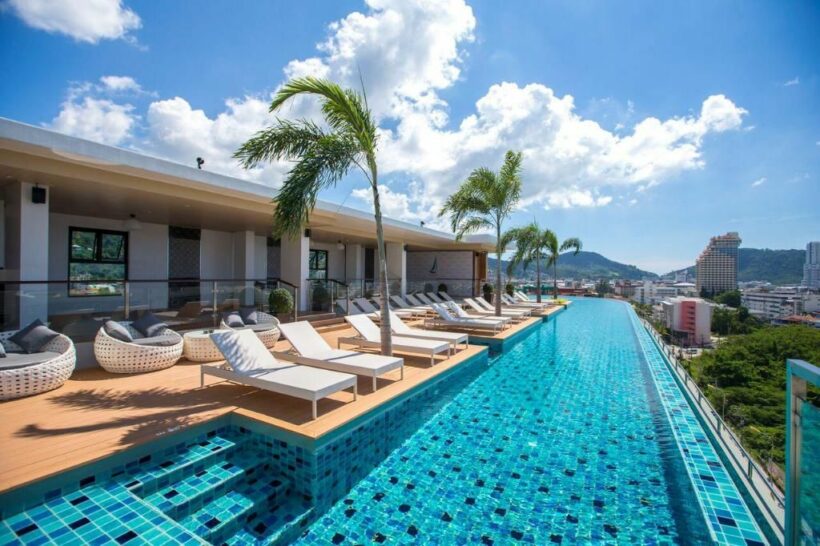 Phuket tops a list of the cheapest travel destinations with a 1 night stay at a hotel costing on average less than $30 USD, according to a study by the German travel company Dertour. Phuket is going through what some say is a "crisis", certainly a current tourist vacuum. The island province largely relies on income from foreign tourists, but with travel bans over the last 7 months, hotels and other businesses in the tourism industry have been at a loss.
For domestic tourists, Phuket currently offers a serene, peaceful tropical stay where you'll have a lot of the island to yourself. There are plenty of daily flights to the island, but all from domestic locations at this stage – the international terminal remains closed.
Along with being listed as hotels with the lowest price, Phuket also made the top 5 cities with the largest price drop from 2019 to 2020, according to Dertour's 2020 Accommodation Price Index. The company studied hotel prices for 75 popular tourist destinations around the world. Bangkok was just above Phuket at the fourth city with the largest hotel price drop. Bangkok hotel prices dropped by 34.6% while Phuket's hotel prices dropped by 33.8%.
Prices will continue to be low, CEO DER Touristik Central Europe Ingo Burmester says…
"Travel itself will be cheap in 2021… Although it has been a challenging period, we have seen a great deal of interest in domestic travel. We also predict a major catch-up effect for Mediterranean destinations, European trips and long-haul routes in 2021 as soon as travel restrictions are lifted."
Phuket ranks as the destination with the cheapest accommodation prices at an average price of $29 USD, according to the list. Average prices for 3-star hotels are $26 USD and an average of $54 USD for 5-star hotels.
Bangkok followed, ranking fifth on the list of cities with the lowest hotel price at an average of $43 USD per night. 3-star hotels in Bangkok average at $30 per night and 5-star hotels average at $93 USD.
Top 5 destinations with the lowest price in accommodation
Phuket: Average of $29 USD per night
Delhi: Average of $34 USD per night
Kuala Lumpur: Average of $36 USD per night
Bali: Average of $36 USD per night
Bangkok: Average of $43 USD per night
Top 5 destinations with the largest price drop in accommodation
Amsterdam: Dropped by 51.6%
San Francisco: Dropped by 39.2%
Vancouver: Dropped by 37.1%
Bangkok: Dropped by 34.6%
Phuket: Dropped by 33.8%
To read Dertour's full report, click HERE.
Catch up with the latest daily "Thailand News Today" here on The Thaiger.
Keep in contact with The Thaiger by following our
Facebook page
.
Never miss out on future posts by
following The Thaiger
.
Man arrested after allegedly slicing a man's face with sickle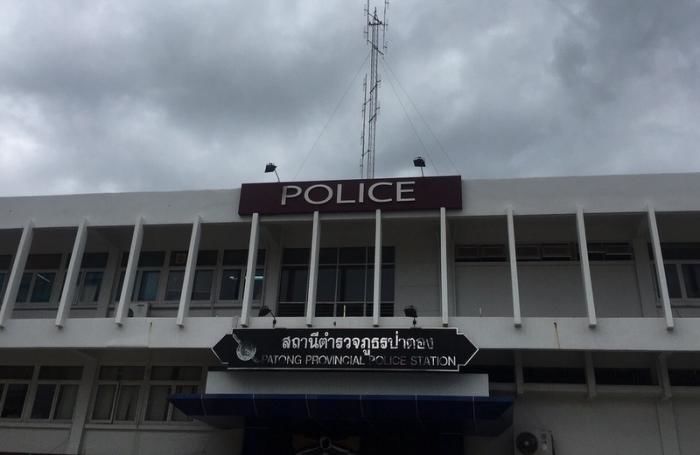 A man was arrested on charges of grievous bodily harm after he allegedly sliced his friend's face with a sickle, causing a gash about 25 centimetres long.
3 men, identified as Saeng, Ta and Rop, had been drinking at a shanty in Phuket's Rassada district where Rop lived. An argument broke out over money. A bank transfer was apparently made, but no one received any money, according to Rop as he related the story to police.
The men didn't come to an agreement and ended up going to bed. Ta stayed awake and slapped Saeng twice while he was falling asleep, Rop says. Saeng then got up, grabbed the sickle and swung the hooked blade across Ta's cheek, Rop says.
Reports don't go into detail about Ta's condition, but photos of the scene by the Phuket News show a significant amount of blood on the concrete floor.
SOURCE: Phuket News
Catch up with the latest daily "Thailand News Today" here on The Thaiger.
Keep in contact with The Thaiger by following our
Facebook page
.
Never miss out on future posts by
following The Thaiger
.
PM to visit Phuket on Monday as island's economy lies in tatters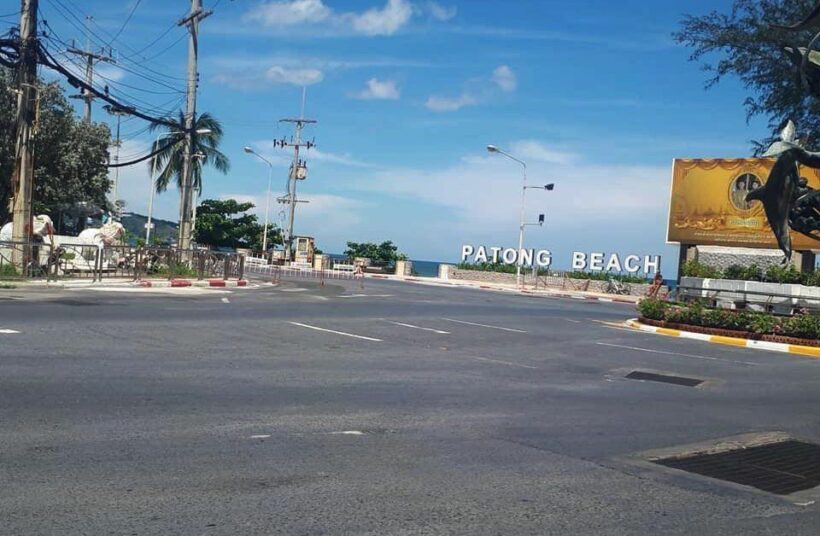 PM Prayut Chan-o-cha is to arrive in Phuket on Monday, where he will meet with local business leaders and discuss proposals for reviving the southern island's devastated tourism sector. It's understood a representative of Phuket's Old Town area is to put forward an idea for promoting the historic centre as a tourist destination.
Since borders were closed in late March, in an effort to protect the country from the Covid-19 pandemic, Phuket's tourist revenue has plummeted to practically zero, with countless businesses shuttered and thousands of jobs lost.
In addition to hearing suggestions from local operators on how to revive tourism on the island, the PM will also listen to requests for additional help from central government. The much-discussed Phuket Model never materialised, despite being seen at one point as the pilot project on which a wider re-opening of borders would be based.
While hotel occupancy in the province has increased from a pitiful 13.4% in June, September's rates were still woefully low, at just 30%. This is despite a stimulus package introduced by the government in an effort to boost domestic tourism.
SOURCE: Nation Thailand
Keep in contact with The Thaiger by following our
Facebook page
.
Never miss out on future posts by
following The Thaiger
.