Phuket beach toll rises as kitesurfing American dies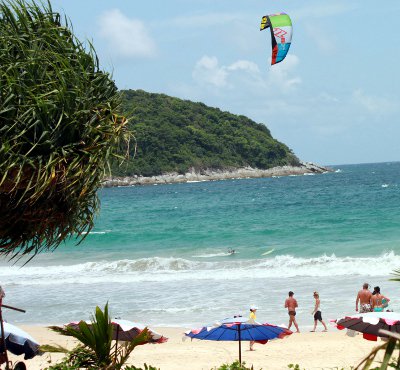 PHUKET: An American kitesurfer died en route to hospital after being pulled from the surf at Phuket's Nai Harn Beach around noon today.

The man, whose name has not been released to the press, had been kitesurfing earlier that morning. He was seen by beach vendors struggling in shallow water after heading back to shore.

"We saw him floating in the shallow water, maybe 20 centimeters deep, close to shore. He had yelled something, but we thought he was making a joke," said Somchai Ketsiri, a beach vendor who witnessed the event.

"Then we saw him caught up in a couple of waves and we could tell that he was weak.

"Then he was floating face down in the water," Mr Somchai explained.

Mr Somchai rushed into the water to help and was assisted in pulling the kitesurfer ashore by a foreigner who happened to be close by.

Lifeguards called to the scene reportedly took first aid measures for the twenty minutes it took the Vachira Phuket Hospital ambulance to arrive.

During the transfer the man stopped breathing.

He was pronounced dead on arrival at Bangkok Phuket Hospital, a staff member there confirmed.

Hospital staff have not yet released the specific cause of death to the press.
— Atchaa Khamlo

Savoury staples with a touch of the finest Swiss chocolate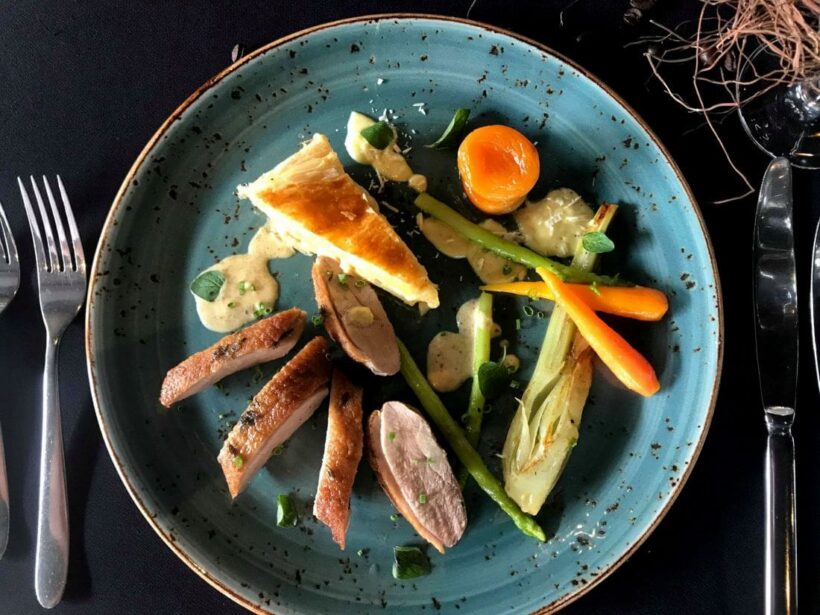 Chocolate… mmmmm. But did you consider it as part of a broader savory menu? I enjoyed an evening of chocolate-infused cuisine and, well, it really works!
Mövenpick Resort & Spa Karon Beach Phuket is treating guests to a new menu of savoury dishes with a sweet twist as Mövenpick Hotels & Resorts launches its 'Chocolate on the Salty Side' promotion.
In celebration of Swiss cuisine and the wonderful versatility of chocolate, the brand's talented 'food artisans' have made Mövenpick chocolate the hero of seven dishes in its latest global campaign, which runs to 20 November, 2018.
From salmon fillets enlivened with dark chocolate to a savoury tarte tartin with a white chocolate flourish, each new creation offers up something distinctively flavourful and showcases chocolate in new exciting ways to guests dining at Movenpick Karon Beach El Gaucho Restaurant.


The seven chocolate-inspired creations include: marinated 'beetroot salmon' with root vegetables and 72% dark chocolate to enhance the meal's rich earthiness; 'tomato tarte tartin' where 'white lemon' chocolate complements the goat's cheese, pine nuts and coffee beans; 'sea bass and green tea' – a light foam of green tea, almonds, nuts and Mövenpick 'Maple Walnut' is the star; 'minute beef goulash', with a traditionally-made Hungarian goulash sauce, enriched with dark chocolate; 'lamb shank and pesto', slow-roasted and then refined with pistachio and hazelnut chocolate pesto; and 'duck breast and potato pie', with white chocolate, lime and pepper giving the pink-roasted meat a delicate yet spicy freshness.
Whilst the dishes have been infused with chocolate, it's barely noticeable in most cases but makes for some subtle new tastes on European classics.
Less subtle are the exquisite desserts which are a blatant celebration of all things chocolate. Guests can finish their meal with a tempting 'chocolate pavés au chocolat', combining milk chocolate, crispy cocoa bean fragments, sizzling pecan nuts and slightly bitter matcha powder, all with a hint of green tea and paired with an espresso.
The quality of Swiss craftsmanship is world-famous and even the country's chocolate is produced with legendary precision. Mövenpick chocolate is made in keeping with the tradition, as well as its own culinary values that date back 70 years, and is produced in Switzerland using 100% cocoa butter.
Make a booking HERE or find out more about the El Gaucho Restaurant HERE.



Tim Newton was a guest of the management of Mövenpick Resort & Spa Karon Beach Phuket
Maya Bay recovering says marine biologist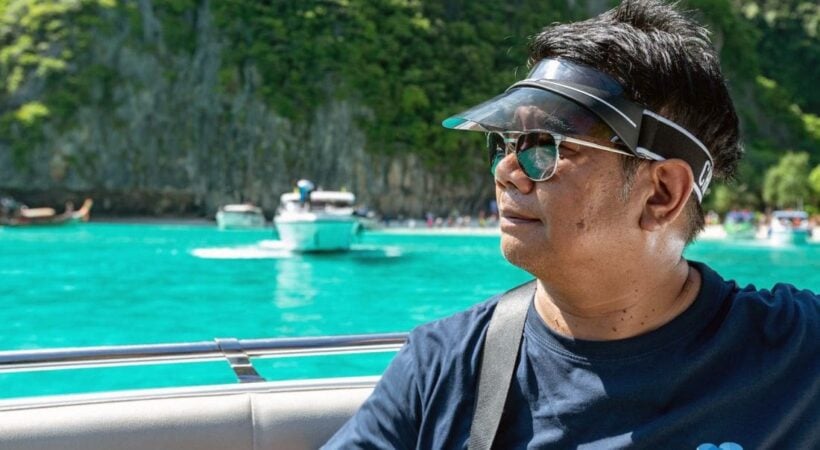 Marine biologist Dr Thon Thamrongnawasawat says Maya Bay is starting to recover after many Blacktip reef sharks were found swimming around yesterday.
Dr Thon has commented on a video showing the Blacktip reef sharks found swimming near the shores of Maya Bay yesterday, "I have seen them about 2-3 times in the past week that I have been there. This time almost 20 of them have been sighted. It is means that the recovery plan is working."
"Blacktip reef sharks are important to the biological system. They are predators which help control the numbers and kinds of fishes near coral reefs. Weak fish are being eliminated by the Blacktip reef sharks."
"During this period of climate change the world environment is quickly changing. A good biological system is very important to handle natural disasters such as Coral Bleaching."
"Blacktip reef sharks are important, not only for Maya Bay or Koh Phi Phi, but also important for the health of coral reefs nearby."
Watch the video HERE.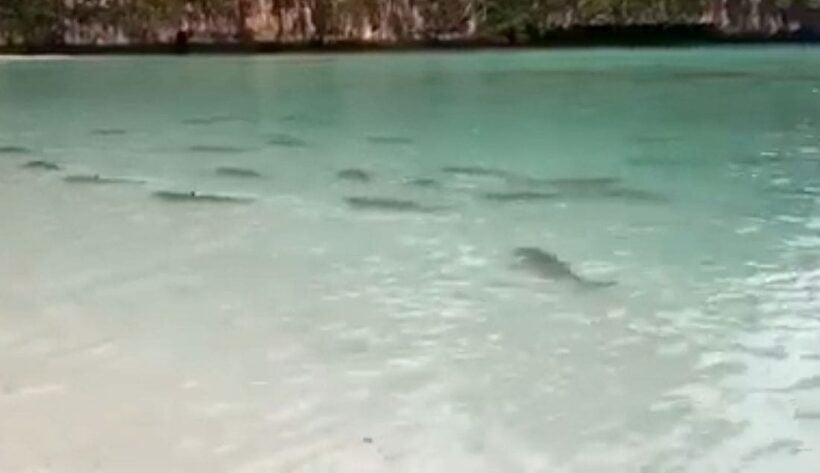 Invacio going global: AI company based in Phuket taking their message to the UN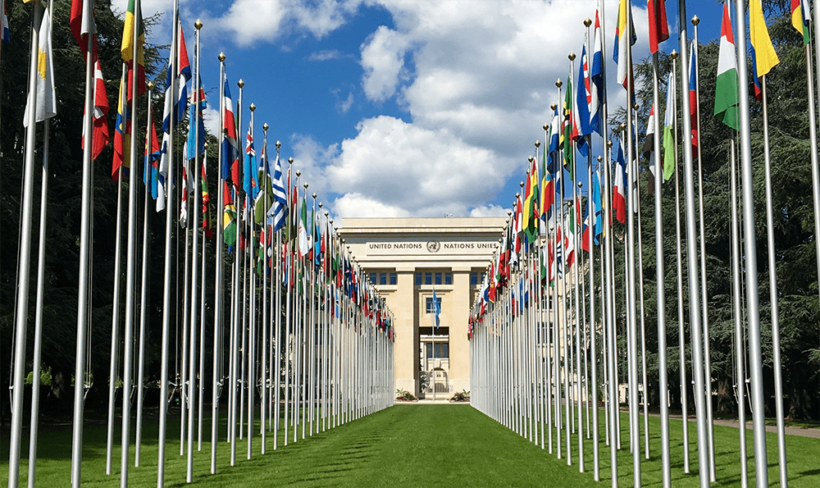 Invacio, an artificial intelligence company based in Phuket, is attending a development event in Geneva, Switzerland.
Invacio Research Analytics a group subsidiary of Invacio founded by William J D West and led by Linleeya West (Thai – Swiss Educated) will be attending this auspicious event, organised at the UN headquarters in Geneva.
Linleeya West sees this as a great opportunity to highlight the strengths of Thailand as a potential global hub for fast moving, technological developments.
"Thailand is a forward looking nation, with a highly skilled workforce. It is of paramount importance for the future, that we gain recognition on the world stage. If Invacio can help build awareness of Thailand's many strengths, through our involvement in events like this, then we will."
The UN event is a pre-eminent global event with thousands of delegates from 160 countries, it is the global community coming together to devise strategies and solutions for global challenges. It enables cross-border collective action to stimulate growth and investment in development. It is a unique opportunity to influence related policymaking, shape the global investment environment, and to network with global leaders in business and politics.
Thailand will be very well represented during the event with the PM, Director-General, Department of International Economic Affairs, Ministry of Foreign Affairs and also the President of the Thai Stock Exchange all in attendance. Alongside other ministers, Heads of State and Government, global corporate executives and a host of other visiting dignitaries and visionaries, William West (Founder), Linleeya West (ASEAN Director) and Roger Baker (CMO) will be discussing strategies to integrate applied artificial Intelligent (AI) data analysis with ongoing development programs.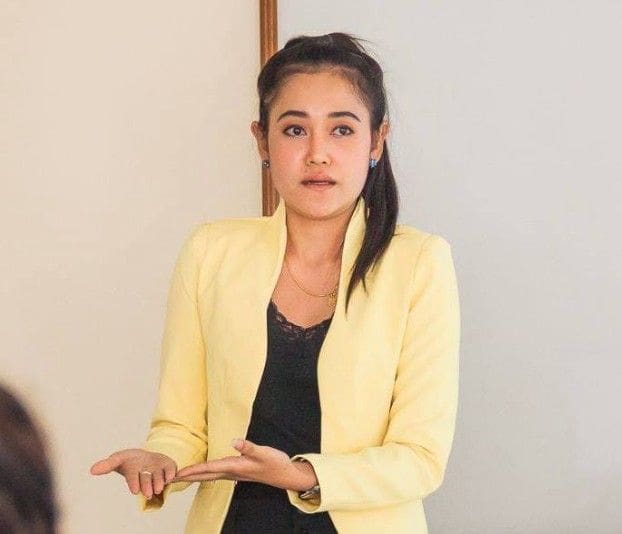 William is of the opinion that now is the perfect time for Thailand to generate awareness of their technological resources and to foster long term developmental partnerships.
"With Thailand's position at the heart of the ASEAN region, its growing, technically skilled workforce and the government's current 'Thailand 4.0' policy drive, it makes sense that we as a company help to bolster Thailand's reputation as a technological powerhouse, whenever we have the opportunity."
This Bi-Annual event is now in its 10th year and continues to drive investment and development partnerships worldwide. It is the third United Nations event that Invacio have attended, and this one coincides with the unveiling of their most recent project. Project Lumen is an integrated AI smartwear (glasses) solution designed for all sectors, commercial, military and security.
With a real time connection to their multi-agent AI system, project lumen provides real time data relating to everything its camera sees. These will be used as a means of showing a snapshot of the capabilities of their AI systems and ability to deliver actionable AI derived information.
Currently in the process of building a 2000+ Tflop computer facility at their headquarters in Phuket, Thailand, Invacio are busy preparing a number of AI driven services for global Launch. With services spanning market research, financial projections, social networking, national security, intelligence services, drone control systems, and many more, they truly are ready to show the world what Thailand based companies can achieve.