Phuket
Phuket Update: Phi Phi stabbing suspect pleads not guilty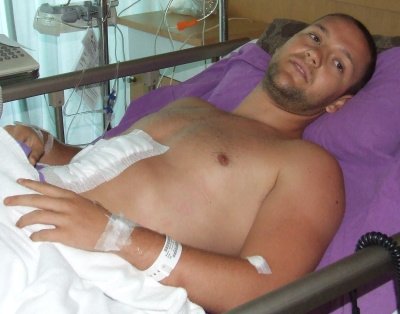 PHUKET: A Thai man accused of stabbing a young British tourist on Phi Phi Island last year pleaded "not guilty" to charges of attempted murder before Krabi Court yesterday.
The suspect, 23-year-old Hamed Poonyung, has been charged for the attempted murder of Nicholas Palmer, also 23, during a beach party in October last year.
Mr Hamed appeared before Krabi Provincial Court for the second time yesterday morning, when he pleaded "not guilty" to the charges.
Boontham Srisaeng, an official at the Krabi Provincial Prosecutor's Office, told the Gazette: "Mr Hamed denied the charges, so we have no choice but to investigate further and collect more evidence. Witnesses at the scene will be questioned in order to get the full details of the incident."
"I advised him to confess. Had he done so, he would only have been sentenced to five years in prison. If he is found guilty after our investigation, he will now face a sentence of 10 years to life in prison," he added.
"He is now back in Krabi Provincial Prison, since he can't afford bail," he said.
"The Krabi Prosecutor's Office will now question all witnesses and prepare its case for the next hearing, which should be in about two month's time," he said.
Krabi Police earlier said evidence against the former hotel chef includes CCTV images and eyewitness testimony.
— Chaiyot Yongcharoenchai