Phuket Sports: F1 – Spa favors the brave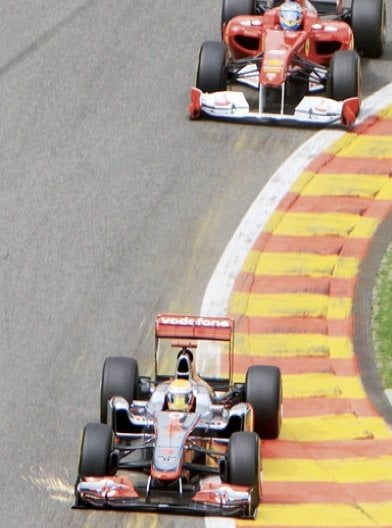 PHUKET: This weekend Formula 1 is back from an agonizingly long half-term break. And it's Spa – one of my favorite tracks in F1 as it tests drivers more than any other in the world.
Along with Monza it is the fastest circuit of year because the corners need to be taken flat out.
The drivers will corner Eau Rouge and Blanchimont at over 330 kilometers an hour to get a fast run onto the straights after them.
Traction is vital at places such as La Source hairpin, where tyre grip is key to a clean exit. In Eau Rouge, each front tyre is subjected to a peak vertical load exceeding 1000kg. The tyres take a beating.
Having negotiated the La Source hairpin, drivers race down a straight to where the track crosses the Eau Rouge stream before being launched steeply uphill into a sweeping left-right-left set of corners culminating in a blind summit, where drivers cannot be quite sure where they will land.
Raidillon demands enormous skill to negotiate well. It is critical too, because the Kemmel Straight that follows produces excellent overtaking opportunities for the best drivers at the Les Combes corner.
A less than perfect job tends to result in a very heavy shunt as the rear of the car takes over. Jacques Villeneuve describes as "My best-ever crash" his spectacular 1999 exit in qualifying, swiftly followed by his team-mate's copycat accident.
The left-hander at Blanchimont is one of the most fearsome turns in F1.This is the final sweeping corner of the track before the Bus Stop Chicane, which leads to the pit straight. This turn is unforgiving, and has seen many big accidents.
The run-off area is narrower than in comparable turns on most other circuits, and just to focus the mind, behind the barriers lurks an 8 meter drop.
Despite the straight-line speeds in Spa, the cars run a medium down-force set-up to optimize grip through the fast corners.
The cars are at full throttle 75 per cent of the time, which quickly builds tyre temperature, particularly if an aggressive camber set-up is used to maximize grip.
Pirelli has opted to provide the hardest tyres of the season. Pirelli motorsport director Paul Hembery said "The nomination of hard and medium tyres will allow drivers to push hard from start to finish, which is what Spa was designed for."
With all the compressions, getting the ride height and suspension travel correct is vital as otherwise the cars could bottom out at some parts of the circuit.
Tyre deformation under load comprises nearly half a car's total suspension travel.
The Ardennes Forest has very unpredictable weather and in the old longer circuit there were often areas where it was raining, and other parts where the sun was shining and the track was completely dry.
In those days it was the most dangerous race track in the world. It is somewhat tamed now. But it still has a wet and dry side, and is still very special and exciting.
Every driver would like to win at Spa; it is the drivers' circuit. But who will take the big points? I shall chance my arm and say that I think Hamilton will be a very strong contender, as will Raikkonen and they both need the points to claw their way to the front of the Drivers' Championship. Rosberg, Schumacher, Grosjean and Button could be there too. It looks hard for Ferrari and Red Bull to shine here, but who knows?

The race is on Sunday at 7 pm, and the practice is at the same time on Saturday. It is shown live on the Big Screen at The Green Man, Chalong. Click here for more information.
— The Digby


Read more headlines, reports & breaking news in Phuket. Or catch up on your Thailand news.
Some restrictions lifted for superyachts in the region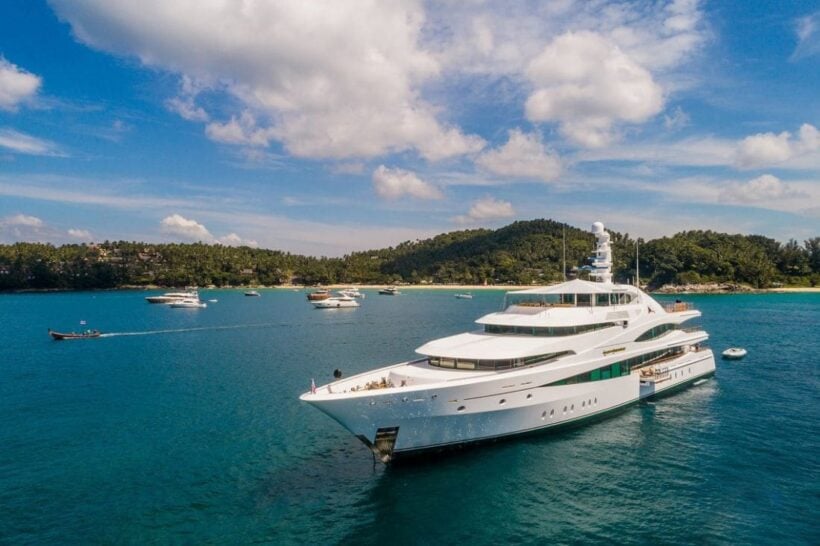 PHOTO: katarocks.com
Thailand is poised to ease rules on bareboat charters as well as introducing new measures to attract more luxury and super yachts into the region.
The new measures were laid out in a presentation called "Highlighting Strategies for Attracting Yachts and Improving Safety at Sea" held at the 2019 Thailand Yacht Show and Rendezvous in Phuket.
Gordon Fernandes, Asia Pacific Superyachts co-founder, outlined new measures to attract Superyachts in the meeting attended by officials from Thailand's Customs Department.
Representing Thailand's Customs Department, Kanchana Suwanicho, updated delegates on the rules applying for a temporary stay for yachts as well as outlining revisions for bareboat charter rules.
ttrweekly.com reports that, under the revisions, bareboat charters will not need to hire a Thai registered captain and engineer to be present on board vessels for the sailing duration.
"Out-dated rules are being reviewed, but due to recent boating tragedies involving foreign tourists authorities are concerned about potential safety lapses."
Stating that Thailand wants to continue being the 'Yachting Hub for Asia' Kanchana said bareboat charters would not be required to hire a Thai captain and engineer, but the charterer would be required to show they had qualified personnel to assume full responsibility.
The Revenue department confirmed it was actively working to resolve a stumbling block linked to Superyacht charter licences.
"Once this stumbling block has been removed foreign flagged yachts, over 30 metres long, will be allowed to legally charter in Thailand. This will be a major boom for the industry both in Phuket and across the region."
The easing of restrictions for superyachts coming to the region has been a major issue of the founder of the Thailand Yacht Show and Singapore Yacht Show, Andy Treadwell.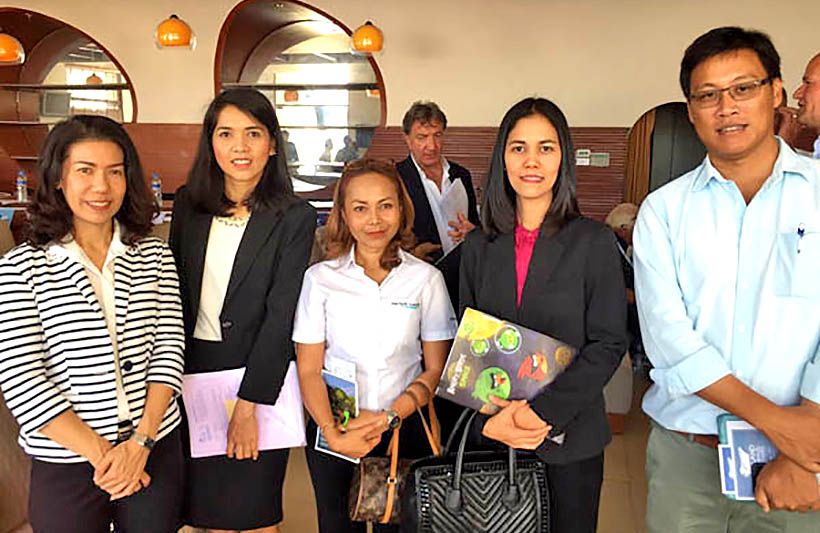 Attendees of the "Highlighting Strategies for Attracting Yachts and Improving Safety at Sea"
PHOTO: ttrweekly.com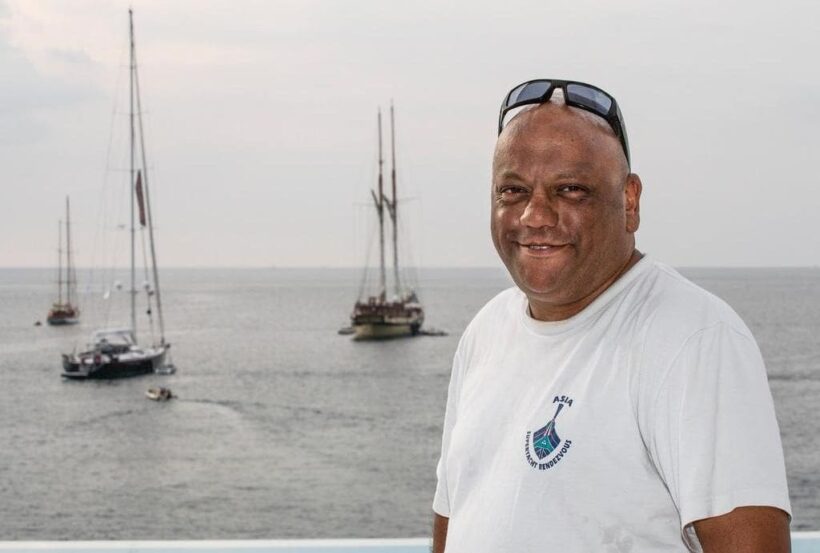 Gordon Fernandes, Asia Pacific Superyachts co-founder – PHOTO: Guy Nowell
Suspect hands himself in to police, denies charges in Saphan Hin shooting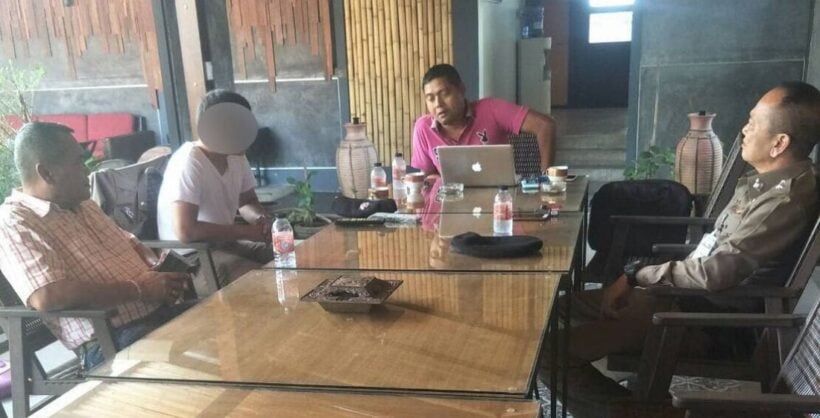 A suspect has handed himself in to police after an arrest warrant was issued over a Saphan Hin shooting last week. The suspect is denying the charges.
A Thai man was shot dead near Saphan Hin in eastern Phuket last week. An arrest warrant was issued for the suspect shortly after as police went hunting for the suspect identified by witnesses.
Read more about the shooting HERE.
Wichit Police Chief Col Nikorn Somsuk says, "The suspect is 23 year old Jakkrit Sangsaard. Yesterday he presented himself to police for the shooting and carrying gun in public changes. He has denied the charges and been bailed."
"At this stage we believe that the suspect and the dead man, Teerasak, had a previous conflict.. Teerasak stopped his motorbike and tried to fire a shot at the suspect but the gun misfired. The suspect then shot back. We are continuing our investigation."
Legal action taken against people who removed beer cans from beer truck accident scene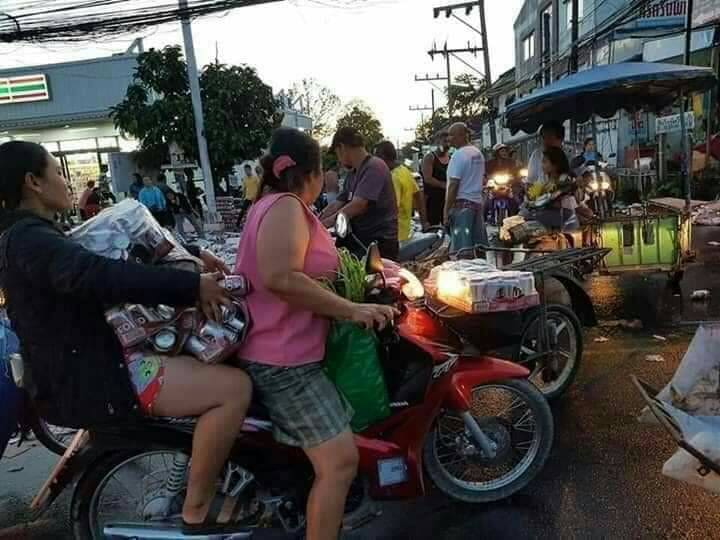 PHOTOS / VIDEO:  Thanakrit Asulyakul / Mana Sombat / Kanlaya Singkangrang / Kritsada Mueanhawong
Legal action has already been taken against four people who 'removed' beer cans after a truck carrying boxes of beer cans overturned in Phuket on January 11.
A logistic company representative has filed a report with police after more than 80,000 beer cans, valued at more than two million baht, mysteriously "vanished" after the truck overturned in Rassada.
Read more about the incident outside a Rassada 7/11 HERE.
The Phuket City Police Chief Col Sompong Thiparpakun says, "Four people have now been arrested. They have admitted that they saw other people taking beer cans, so they did too. They say they have consumed the contents of all beer cans. "
"If evidence can be provided that other people took these beer cans and sold them, legal action will be taken against them too."
"It was illegal to remove these items from the crash scene."