Phuket Sports: F1 – Interruptions and Interlagos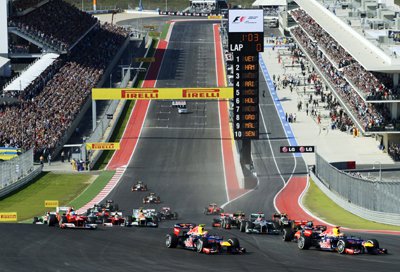 PHUKET: Austin was a great race for McLaren. Lewis Hamilton, on the dirty side, lost ground on the first corner, but after four laps passed Mark Webber. Then he hunted down Sebastian Vettel and when Narain Karthikeyan momentarily slowed Vettel, swooped into the lead on lap 42.

Jenson Button started on the dirty side, dropped to 15th and fought back to fifth by the end. McLaren is now only 14 points behind Ferrari for runner-up in the constructors' stakes.

It was a great race for Ferrari, who deliberately broke a seal on Felipe Massa's gearbox to get a five-place grid penalty and promote Fernando Alonso to the clean side of the grid. Alonso went from seventh to fourth on the first corner, and moved up to third after Webber's demise with alternator problems. Massa fought brilliantly to finish fourth.

It was an OK race for Red Bull. Vettel's gameplan was interrupted by Hamilton, but he increased his lead to 13 points, and Red Bull won its third consecutive constructors' championship.

So it's on to Interlagos, located in São Paulo between two lakes, in the slums of Cidade Dutra. The track was inaugurated in May 1940. The first real F1 Brazilian GP was held at Interlagos in 1973.

When I first went to Manila in the early seventies, maps were useless, because official street names reflected transient government namings in favor of heroes of the time. People ignored the ephemeral foibles of politics, and stuck to old names. To get to Roxas Blvd, a taxi driver needed to be told to go to Dewey. It's like that with Interlagos, renamed Autódromo José Carlos Pace in 1985, after a Brazilian driver who won his only race there in 1975.

Deemed unsafe, Interlagos was abandoned by F1 in favor of the Jacarepaguá circuit in Rio de Janeiro in 1978.

In 1988 Jacarepaguá was renamed Autódromo Internacional Nelson Piquet, but I have never heard anyone use that name either.

F1 returned to a shortened and modified Interlagos in 1990.

Brazil is traditionally the season's final race, which often means that everything is often decided before the circus reaches them.

To win this Drivers' Championship, Vettel realistically just needs to finish. Alonso needs Vettel's alternator to melt.

So I expect Vettel to drive a defensive race. Hamilton will really try to win again, and Button and Kimi Räikkönen are both in contention.

The 4.4 kilometer Interlagos circuit is anti-clockwise, hard to drive and demands power from engines.

The race is tough on cars, and tough on drivers. Cars need outstanding balance to manage the technical middle sector, and speed for the rest. Weather is always a factor in Interlagos, and rain is quite likely for the race.

It starts on the "Tribunas" straight, followed by the "Senna S". This connects with "Curva do Sol" left-turn that leads to "Reta Oposta", the track's longest but not fastest straight. Then a pair of downhill left turns called "Descida do Lago" into a short straight that goes down again.

This is followed by a slow and difficult section, with small, kart-like turns and elevation changes.

Turn 6 is downhill and "Laranjinha" is a very slow right. Turn 8 leads into "Pinheirinho".

Then "Bico de Pato" is an easy right kink into the near-hairpin that gives it its name, followed by a constant-radius left-hander that slings the driver straight into a harder left at "Junção".

A left uphill kink marks the start of the long, top-speed section. Rising up through "Subida dos Boxes", the driver encounters a long left turn, which demands a lot of power. At the end of it is the "Tribunas" straight.

From the exit of Junção all the way into Senna's S is one of the longest full-throttle stretches in F1, and demanding on engine's reliability.

Interlagos has one of the longest pit-lanes ever used in Formula One, so pit stops are expensive.

Pirelli will again provide the medium and the hard compounds, but this track is more abrasive than Austin. So expect two-stop strategies.

The race is on the big screen at the Green Man 11pm on Sunday, with qualifying at 11pm on Saturday. Click here for more information.
— The Digby
Keep in contact with The Thaiger by following our
Facebook page
.
Never miss out on future posts by
following The Thaiger
.
Woman arrested for abandoning newborn baby on a bench in Phuket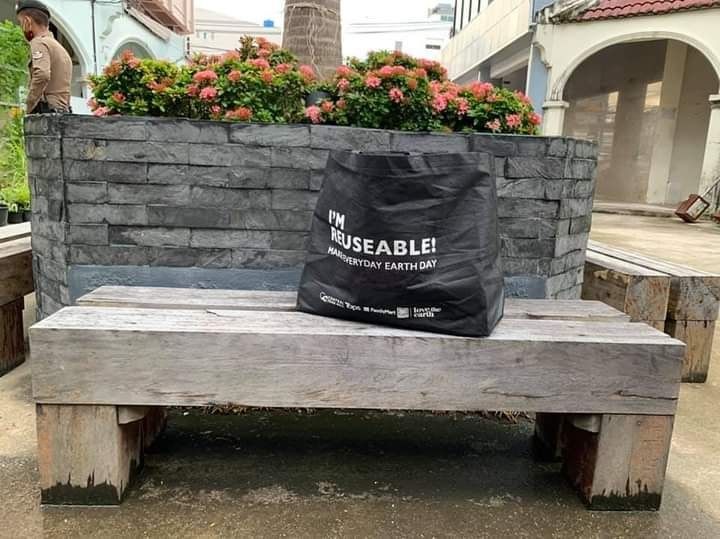 Police tracked down and arrested a Burmese woman who allegedly left her newborn baby on a bench in Phuket's Patong area last week. The mother faces charges of abandoning a baby.
The newborn was left in a reusable shopping bag on a bench behind a Krungthai Bank branch. A woman in the area heard the baby crying and found the newborn in the bag along with a bottle of milk, diapers and clothing. Police reviewed surveillance camera footage shows a woman, police later identified as Ei Ei Phyu, leaving the bag on the bench.
Police say the woman gave birth on September 9 at a local hospital in Surat Thani's Phun Phin district. Ei Ei allegedly took a van from Surat Thani to Phuket on September 22 and stayed with a friend in Patong. The early the next morning, she allegedly left her baby on the bench before boarding a bus back to Surat Thani.
Burmese workers in the Patong area told police Ei Ei used to work at a local Indian food restaurant before she moved to Surat Thani to work as a rubber tapper. Ei Ei allegedly told police she is not in the position to raise a child.
In earlier reports, police said the baby is healthy and does not appear to have any injuries.
SOURCE: Bangkok Post
Keep in contact with The Thaiger by following our
Facebook page
.
Never miss out on future posts by
following The Thaiger
.
Phuket police arrest 6 after finding large amounts of methamphetamine in raid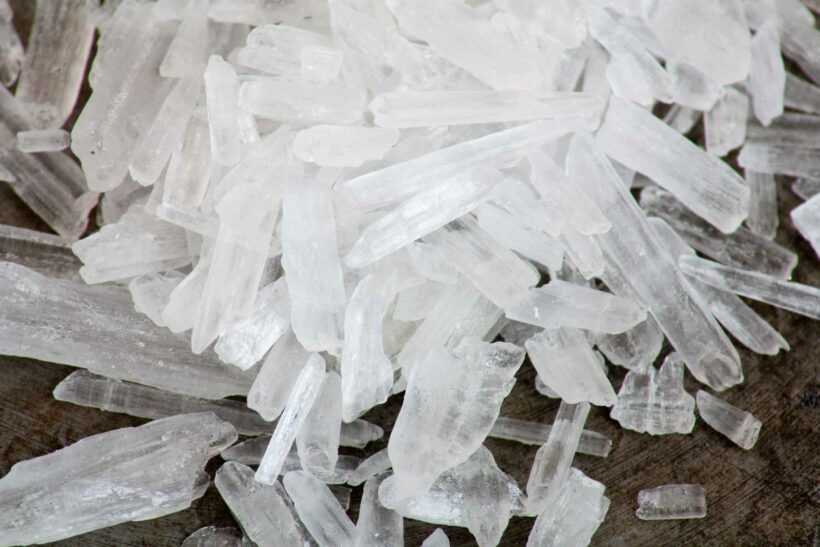 Phuket Provincial Police have arrested 6 people after finding large amounts of methamphetamine and other drugs during a raid. One suspect alone allegedly had 7.6 kilograms of crystal meth (ya ice) and over 12,500 methamphetamine pills (ya bah). 29 year old Surasak 'Bank' Wijit and 27 year old Panida 'Mei' Saeyang were arrested at an apartment car park in Soi Lookkaew, Moo 6, Rassada, in eastern Phuket, after they were found in possession of the drugs.
Police also found 2 mobile phones and a red Honda PCX, registered in Phuket, as evidence. Both suspects have been charged with posessing a Category 1 drug with the intent to sell.
Other suspects arrested at the same time include 36 year old from Chiang Rai, 42 year old Sarawut 'An' Srichanon, from Ranong and 31 year old Pornthep 'Iew' Thepchampa, who were charged with the same crimes in Chalong after police found more drugs in their possession. 33 year old Kamon 'Kung' Sae-ngow, was arrested as well after police found kratom juice and leaves at a house in Rassada. He was taken to Phuket City Police station and was charged with a Category 5 drug possession.
SOURCE:The Phuket News
Keep in contact with The Thaiger by following our
Facebook page
.
Never miss out on future posts by
following The Thaiger
.
Phuket Muay Thai fighter is the first Thai national to compete in UFC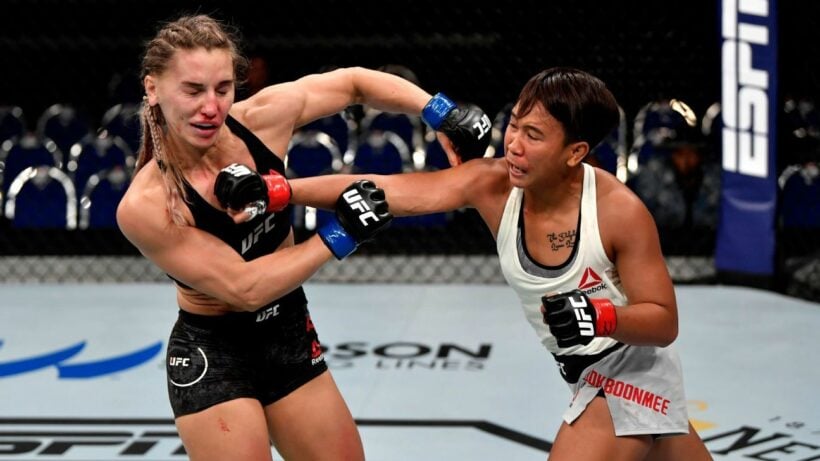 The upcoming Ultimate Fighting Championship Fight Night event in Abu Dhabi will feature Thailand's only national marking her third fight with the UFC, the world's largest mixed martial arts competition. 24 year old Loma Lookboonme, from Burirram in northeastern Thailand, will fight in the event on October 3, 2020.
Loma is a Muay Thai fighter who has adapted her MMA skills to fight in the UFC where she currently trains at the Tiger Muay Thai gym in Phuket. Loma qualified for the national team at the age of 19 and has fought in over 12 nations worldwide. She currently trains 6 days a week starting daily at 6:30am with a 3 kilometre run. In the UFC, she will be competing against China's Angela Lee who is the undisputed champion of the 52 kilogram fist weight category.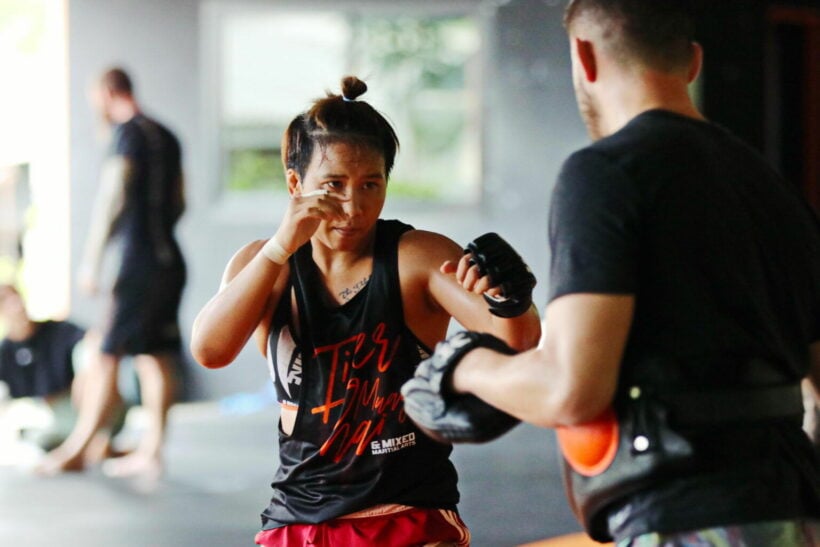 Loma's parents are former Muay Thai fighters and her 2 sisters currently compete as well. She reportedly started training at 8 years old after being inspired by her father, whom she describes as her "hero."
Like most Thais in such fighting sports, Muay Thai offers a way to rise out of poverty-and fighting for the UFC can be financially lucrative. But Loma says her only Thai sponsor is the gym where she trains, with the rest of her sponsors being from foreign brands. She says she is trying to get more Thai sponsors but feels that maybe she needs to win the UFC first before Thai brands notice her.
Loma lost her last fight and says her new opponent gives her nothing to lose. She says her goal is to get into the Top 10, but is not sure when it will happen. Loma says for now, it would be good to fight against someone in the Top 10 to help her prepare for her future.
FULL INTERVIEW: Thisrupt.co
Keep in contact with The Thaiger by following our
Facebook page
.
Never miss out on future posts by
following The Thaiger
.