Phuket Live Wire: Is Phuket cheaper?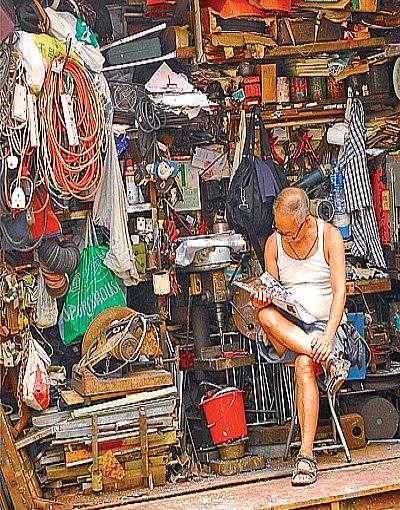 PHUKET: Hardly a day passes when somebody doesn't ask me, "Woody, should I buy a laptop (phone, desktop computer, iPad, printer, camera, TV) here in Phuket, or is it cheaper in the US (or Bangkok, Singapore, Hong Kong, Taiwan, Seoul, Europe)?"
Once upon a time, it was relatively easy to answer that question. Times have changed.
Three or four years ago, prices in Bangkok – particularly Panthip Plaza – ran about 15 per cent cheaper than Phuket. You could find individual fluctuations from time to time, but there was a definite increase in prices here in Phuket, for just about everything, from paper to laptops, phones to scanners.
Those price differences have largely evaporated. Bangkok computer retailers, such as JIB Computer, now have branches in Phuket, and the Phuket shops charge the same prices as in Bangkok's Panthip Plaza. Some even use the same price sheets. Other low-margin retailers, particularly in the basement of Big C and on or near Phang Nga Road in Phuket Town, have kept up.
For consumer electronics, Power Buy isn't the cheapest in Thailand, but it's close. Other Bangkok chains also sell at the same price here as in Bangkok. It's rare that you'll find anything significantly cheaper in Bangkok – although the selection is greater at Panthip.
By comparison, Bangkok tends to be a little more expensive than Hong Kong, Taipei, Seoul, or even occasionally Singapore. Five years ago, I flew to Hong Kong to buy a gorgeous 30-inch monitor, and saved enough to pay for the plane fare. That just wouldn't happen today.
Specific brand name items might run 10 per cent cheaper in Hong Kong or Singapore – but at the same time, other items run 5 to 10 per cent more (I'm looking at you, Dell). I've come to the conclusion that going out of the country just isn't worth the airfare, lugging the hardware, dealing with customs, or worrying about the warranty.
The one place where you can consistently find lower prices is the US. I can hear the guffaws all the way out here. But it's true: on some items, particularly expensive big-name items, prices are lower in the US than just about anywhere in the world.
One big exception is Apple. The iPad 2 (16 GB with 3G) costs US$629 in the US. The same rig in Phuket goes for 19,900 baht, which is about US$637 at current exchange rates. The warranty is identical so there's no reason to buy an iPad outside of Thailand.
If things are frequently cheaper in the US, it immediately raises the question: how much cheaper? I've found two web sites that tell you not only how much items sell for in the US (and some in Europe). They also show you the price history, so you can see where prices have been, and possibly get an idea of where they're headed. Everybody wondering if they pay too much here for a specific piece of electronics should hop over to both sites and see how well local prices stack up.
The first site, camelegg.com, tracks prices at Newegg – one of the pre-eminent online electronics retailers in the US that sells computers and computer equipment, of course, but also televisions, cameras, kitchen appliances, refrigerators, washers, calculators, shredders, BBQ grills, bug zappers – and popcorn machines.
The second site, Decide.com, also tracks prices and shows you historical graphs, but it has two additional twists. Firstly, the database at Decide.com is enormous and covers hundreds of competing stores. Secondly, the people behind the site have put together some fancy programming – aided by human observers – and they make an educated guess on whether it's better to buy something now or wait and see if something better is coming down the track.
Let me show you how this works. Say you're in the market for a new DSLR camera. You've looked around and settled on a Canon EOS 600D with an 18-55 mm Canon EF-S IS II lens. You can find that camera at several locations in Phuket (the cheapest I found was 29,900 baht). If you go to Decide.com, you'll see that the camera – known as an EOS Rebel T3i in the US – can be bought for US$655 (about 20,500 baht) from a lesser-known mass retailer, and up to US$708 at B&H (a reputable mass retailer with a long track record). Prices in Europe are higher.
The Decide.com web site recommends that you go ahead and buy it now, because of an anticipated price increase of up to $60 in the next two weeks.
Flipping over to camelegg.com, you'll see that Newegg lists it for $899 right now, but seven weeks ago it was at $849. I'd be willing to bet that the price will come down at Newegg after Christmas.
Conclusion: you can save 7,800 baht by buying the camera at B&H in the US – providing you can get it here without incurring any shipping charges or customs duties. If you want to buy it from Newegg, the price in the US is only 1,900 baht cheaper than it is here.
No, I didn't end up buying the camera but I sure felt better about prices in Phuket after looking at comparable prices in the US.
Prices can work the other way around, by the way: living in Phuket can have advantages, in a strange way. If you follow me on Twitter (@PhuketLiveWire), you saw a warning about skyrocketing hard drive prices that I published in InfoWorld several days before the big spike arrived. In the US, and around the world, the price of large hard drives just about tripled in the course of a couple of weeks, in late October.
If you were looking for a hard drive about that time, and you saw my tweet, you could've run out to one of the many retailers in Phuket and picked up a hard drive at something close to the original price. The folks in Phuket didn't follow the sudden worldwide rise in prices for 24 to 48 hours after they'd hit worldwide.
Live Wire is Phuket Gazette columnist Woody Leonhard's weekly snapshot of all things internet in Phuket.
Woody's Sandwich Shoppes and the Phuket Gazette sponsor free Wednesday afternoon computer help clinics around the island. See the Gazette Guide for times and locations.
Follow Woody on Twitter: @PhuketLiveWire, or "like" his page at facebook.com/SandwichShoppe.
— Woody Leonhard
Keep in contact with The Thaiger by following our
Facebook page
.
Southern Thailand braces for rough weather and rain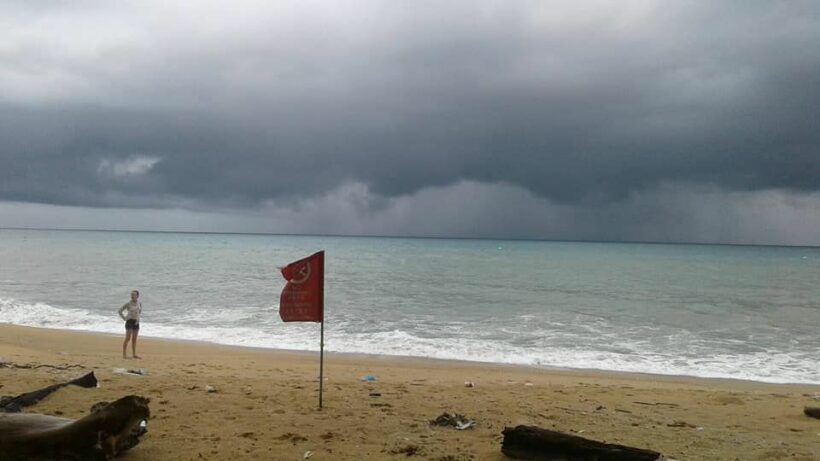 The Thailand Meteorological Department issued a weather warning for southern Thailand with torrential rain forecast to hit the region throughout the weekend. The heavy monsoon over the Gulf of Thailand and south of the country is being blamed for the rough weather, with the TMD predicting flash flooding in many areas.
(Phuket, Hat Yai and Hua Hin's forecast below)
"Waves are expected to reach 2 metres in height in the lower Gulf of Thailand and possibly higher at the height of the storm. Ships are advised to proceed with caution."
For the north and northeast of Thailand, the TMD forecasts strong winds and cooler mornings as the arrival of the "winter" season, coupled with a moderate high-pressure system, causes temperatures to dip.
Hua Hin's five day forecast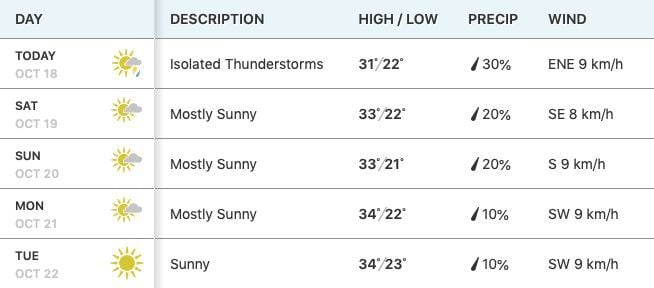 Phuket's five day forecast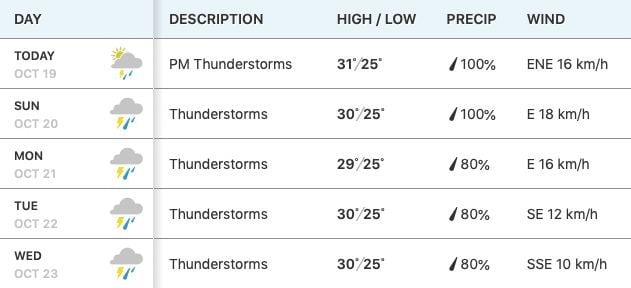 Hat Yai's five day forecast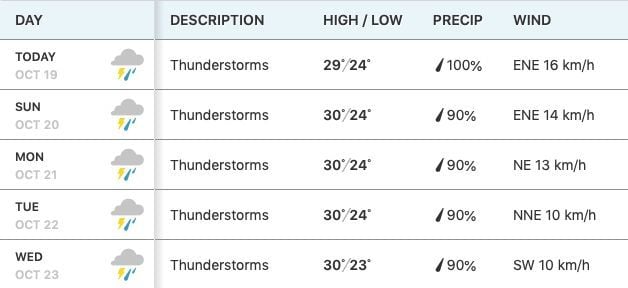 SOURCE: The Nation | weather.com
Keep in contact with The Thaiger by following our
Facebook page
.
Now you see him, now you don't… Patong Police hunt foreigner over $30k theft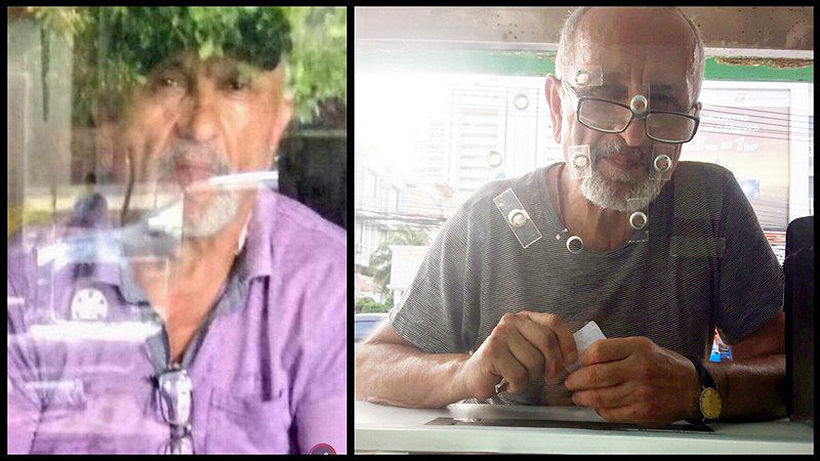 PHOTO: Patong Police
Patong Police have yet to develop any tangible leads tracking down a foreigner who made off with US$30,000 in cash from a currency exchange booth in Kalim, north of Patong in Phuket, last Tuesday.
The man is about 168 centimetres tall with grey hair and around 60 years old, Patong police told The Phuket News.
"We have no clue what nationality he is."
He was last seen at the currency exchange booth wearing a purple polo shirt, blue jeans and black cap. Police have checked hotels in the area, police stations across the island and Phuket Immigration, but have yet to join the dots and come up with firm leads.
"Investigators have checked CCTV in the area and collected what evidence we have but we still do not know the man's name or where he was staying."
The man had visited the booth several times before Tuesday, when he disappeared with the $30,000 in US banknotes, according to police.
"It was always small amounts", he added, noting that the amounts didn't warrant staff at the exchange booth to check the man's passport before making the exchange.
The man arrived at the booth again at about 1pm on Tuesday, saying that he had 900,000 baht cash to exchange.
SOURCE: The Phuket News
Keep in contact with The Thaiger by following our
Facebook page
.
Mystery surrounds security guard found dead in his Phuket room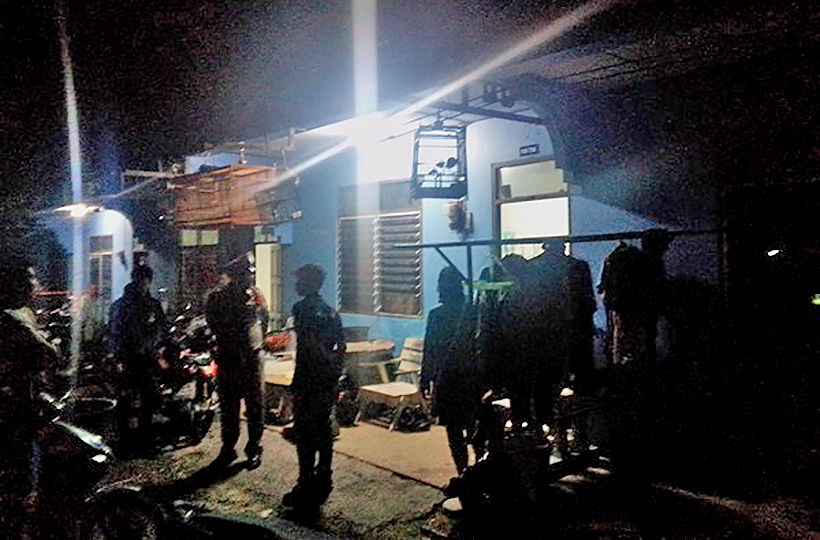 PHOTOS: Phuket Hot News
The security guard of a hotel in Nai Yang, northern Phuket, 52 year old Yingyot Butsabong, from Maha Sarakham province, was found dead yesterday (October 16) in his room. Police remain mystified how the man came to grief.
A woman named Supattra received a call from the hotel he worked at and was informed that he didn't show up at work yesterday, so she went to his apartment to check on him.
She saw that his room was locked from the inside, so used the key she had in her possession to open the room and found Yingyot laying on the floor, face down. She thought he was just sleeping so she tried to wake him up but once she flipped him, she found that he already passed away.
She immediately called Saku police, and once on the scene, police found that there was some blood on the floor. The man had a 2 centimetre wound on his left eyebrow which was deep into his skull. There was also a wound on his chin about 1 centimetre long and about a centimetre deep. His left eye had a bruise which looked like he was attacked by a hard object.
Police report that he had been dead for around four hours in the room.
The room was not ransacked and there was no sign of fighting or theft. His body has been sent to Thalang Hospital for a detailed autopsy and to look into the cause of death.
SOURCE: Phuket Hot News
Keep in contact with The Thaiger by following our
Facebook page
.