Phuket Live Wire: Getting connected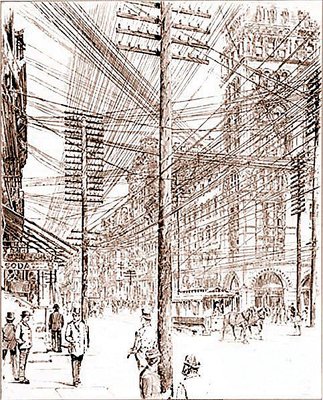 PHUKET: WHEN it comes to Internet connections in Phuket, there are three major considerations: reliability, speed and price. In that order.
It's almost impossible to measure reliability. Why? Because glitches in Internet connections these days tend to be one-off. It's rare to see the whole island go down. Most reliability problems I've seen have to do with poorly strung wires, or technicians who don't know what they're doing, or weather conditions, or animals that love to eat plastic insulation. Sadly, there's just no way to predict when a tokay is going to take out your home's ADSL wire.
Price is easy to compare, although the major ISPs change their packages and prices all the time.
The tough comparison is speed. I'm not talking about the "Up to 100 Mbps" promises of marketing campaigns. I'm talking about day-in and day-out real, measured speeds.
Last week in Live Wire, I went over the speed test that we use at PhuketInternetSpeed.com.
Now that you understand the measurement method and its limitations, I would like to help you figure out which kind of Internet service is best for you and in subsequent columns I'll step you through the specific Internet Service Providers (ISPs) and try to give some suggestions for getting the most for your money.
In general, there are three different kinds of Internet services offered in Phuket.
Wired
Wired internet involves one of the ISPs stringing a line to your house. You can get ADSL service over a phone line from TOT, CAT, 3BB, or True. You can also get Fiber Optic service in many parts of the island from TOT: they have to lay a fiber optic cable to your doorstep. Several of the Cable TV companies on the island offer Internet service along with the cable.
Rounding out the wired category, there's an odd hybrid technology called DOCSIS, offered by True, that's a little bit like Cable TV and Internet, all wrapped up into one coax line. And there's a TOT service called WiNet or AirMax that's wireless up to the outside of your house, then wired inside.
Wireless
Wireless internet, as its name implies, gives you direct access to the internet much as a mobile phone lets you talk on the phone without any wires. All of the major mobile phone companies – DTAC, 1-2-Call and True – offer old-fashioned wireless internet access known as GPRS or EDGE. It's reliable but painfully slow. CAT offers a reliable but not terribly fast service known as CDMA EV-DO (catchy name, that). CAT insists upon calling their EV-DO network "3G" but it won't work with your 3G phone or iPad.
The new kids on the wireless block, both offering HSPA (which is real "3G" by most peoples' reckoning) are True and AIS. You can buy a USB "dongle" and run 3G on your PC, laptop or Mac. AIS offers HSPA "3G" service all over the island, but it doesn't work with the iPhone 3GS or iPad 1. Details in my August 9 Live Wire.
True works with all 3G phones and pads, but it has very limited coverage, as the signal's only available on the extreme west coast of the island, with one additional tower on top of Bangkok Hospital Phuket. That's changing rapidly: True's 3G is about to become TrueMobile-H "3.5G" (oy!). I'll have details when it's fully operational.
Satellite
Finally, satellite service is available in Phuket, but it's notoriously slow and unreliable.
So your first decision in picking Internet service in Phuket is to figure out whether you want a wired or wireless connection. In general, wired connections are faster and less expensive, and wireless connections are more reliable. But individual products vary, as you'll see next week.
If you're going to be moving around – taking your computer to different parts of the island – you really need a wireless connection. If you're usually stationary a wired connection may suit you just fine. It's easier and cheaper to set up a WiFi base station and a home network with a wired connection. But a wireless connection gives you much more mobility.
Next week I'll look at the different wired connections and show you how to pick the best one for your situation.
By the way, if you are not yet reporting your speeds on PhuketInternetSpeed.com then please drop by and sign up! It's free, only takes a few seconds and the results help everybody figure out what's working and what's not worth the effort.
Remember that all of the data – more than 21,000 reported sightings at this point – is immediately available to anybody who wants to download, look at or fiddle with the results. Also remember that the Internet Service Providers are watching the reports. We need your help.
Live Wire is Phuket Gazette columnist Woody Leonhard's weekly snapshot of all things internet in Phuket. Follow him on Twitter: @PhuketPC or visit his free computer clinics at Woody's Sandwich Shoppes.
To see what Woody's up to in the international press, and to keep on top of the latest patches and problems with Windows and Office, drop by AskWoody.com.
— Woody Leonhard
Phuket News

Join the conversation and have your say on Thailand news published on The Thaiger.
Thaiger Talk is our new Thaiger Community where you can join the discussion on everything happening in Thailand right now.
Please note that articles are not posted to the forum instantly and can take up to 20 min before being visible. Click for more information and the Thaiger Talk Guidelines.