Phuket F1: Boos, boredom, boorishness, bravado
PHUKET: Sebastion Vettel faced the boos yet again as he collected his Monza and Singapore trophies. This has become an unhappy routine ritual at GPs. F1 is losing the fan base that it rebuilt after the Schumacher dark age. And the "Vettel Effect" is the cause.
Red Bull Team Principal Christian Horner has said it is "unfair" to boo Vettel. Unfair it might be, but the fans are speaking, and I wonder if anyone is listening. Vettel effectively won in Monza in one lap. He started and finished at the front in Singapore. Fernando Alonso and Kimi Räikkönen drove excellent races, but has the battle for the Championship degraded into a skirmish for second place? And is the racing down the order all there is to look at? Alonso even said finishing second tasted like victory. Vettel won on the fastest circuit in F1, and then again on the slowest. Red Bull looks unstoppable.
Lewis Hamilton may think that the Red Bull dominance is not depressing. The fans disagree. I suspect that the 2014 changes to the formula are ultimate cause of the horrible fiasco that 2013 now looks set to become; conceivably the worst since the Schumacher supremacy. History may say that most teams, with limited budgets, have been forced so to focus upon next season's car that the 2013 competition has been sacrificed.
F1 decided to impose greener engines when that seemed a world priority. Unhappily it is being implemented in a period of much reduced financial circumstances. The depressing result of F1 demanding huge new investment in entirely new engines in a period of austerity seems to have been a swift collective intake of breath, with all except the very richest teams switching focus to next year.
I am convinced Mercedes is in that position, and perhaps even Ferrari has allowed its 2013 concentration to lapse. I surmise Lotus is in financial difficulties, which is why Räikkönen jumped ship to a team that had previously shown him the door. Williams and Sauber look to be struggling. Even McLaren has a lot to improve to keep the sponsorships it needs to be in the A league. I just hope they can all step up to the mark next year.
The negative fan effect from this lack of attention on 2013 has focused on Red Bull, even though ironically it is one team that has undoubtedly concentrated on winning this season. Partly this antipathy is "tall poppy syndrome" and partly because their deep pockets have bought them Adrian Newey, the best aerodynamic designer in the world. And partly it is because the team is perhaps perceived to have muscled Pirelli into a mid-season change to their tyre formulation to suit Red Bull cars.
It has resolved onto Vettel because of the team's determination, against the conviction of the fans, that Vettel should be seen as the sport's greatest driver; ever prepared to sacrifice a second driver to overstate Vettel. This campaign has been so passionate that Vettel seems to believe his own spin, and all this has led to him being demonized.
The turning point for Vettel was the Malaysian GP where, blatantly and unsportingly, he stole the race from his popular team-mate, Mark Webber. His image went from "Nice Kid" to "Egoman" in one graceless manoeuvre. Meanwhile Alonso and Kimi are lauded as the best drivers, and gain public stature as Vettel shrinks, even though he is winning on the track. I expect to see him being booed as he wins the Championship.
Turning Vettel into a new Schumacher is bad for Vettel, bad for Red Bull, bad for sponsors and bad for F1. Michael Schumacher inflicted huge damage on the sport's fan base, but for all his faults, he was acclaimed as the best driver in F1. Red Bull now seems to be trying to rehabilitate Vettel. After Singapore, Horner said in Singapore "He is a great kid.
He has a great sense of humor. He has a big heart at the end of the day." That, I assume, is part of an attempt to manage a ruined image back to approach what it was before Malaysia. It will not work. Vettel's self-aggrandizing statements after Sepang still stand on the record. And Mark Webber is departing F1. Vettel's image is not helped by Schumacher's public support. That can only increase the PR problem, except with the true believers who are not Vettel's challenge.
Michael Schumacher had vociferous supporters even as so many fans were switching off; that doesn't help. In creating the 2013 problem with a mistimed formula change, F1 is dicing with extinction. F1 will not die in 2013, but will be diminished. 2014 will then be a colossal test for the sport, and such a radical change inevitably causes an unpredictable season. So all eyes will be on the opening races.
We all hope they will be wonderful. To add spice, New Jersey, Austria, Russia, and Mexico have been added to 2014 calendar. F1 is such a wonderful institution, so much buzz, glamour and precision skills. I pray it can continue; I have my tickets booked for Abu Dhabi and intend to enjoy myself. Back in the present, the next engagement is the generally unloved Yeongyam track in Korea. It has an unusual layout. The long straights in the first sector should suit Lotus.
The mix of turns in the next two sectors should suit Red Bull and perhaps Ferrari. So it's a mixed circuit. It's easy on tyres, and Pirelli has continued its disappointing harder tyre choice, upgrading to a medium compound alongside its retained supersoft. I expect two stop strategies; I expect Sebastian Vettel to win, and Kimi and Alonso to battle for second. I would dearly love to be wrong, and see a surprising race. One hopeful sign is that rain and cool weather are forecast, which could help Mercedes, who would dearly love a podium finish.
Qualifiers start on Saturday at noon. The race is on Sunday at 1pm. Join The Digby at The Green Man to watch it on the Big Screen (click here formap).

— The Digby
Keep in contact with The Thaiger by following our
Facebook page
.
Never miss out on future posts by
following The Thaiger
.
Phuket tops travel destination list of cheapest hotel prices – Dertour 2020 Price Index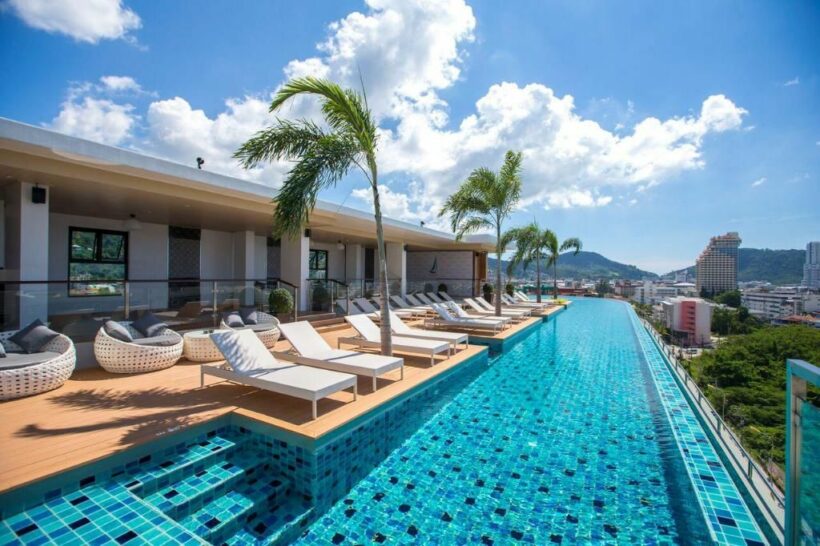 Phuket tops a list of the cheapest travel destinations with a 1 night stay at a hotel costing on average less than $30 USD, according to a study by the German travel company Dertour. Phuket is going through what some say is a "crisis", certainly a current tourist vacuum. The island province largely relies on income from foreign tourists, but with travel bans over the last 7 months, hotels and other businesses in the tourism industry have been at a loss.
For domestic tourists, Phuket currently offers a serene, peaceful tropical stay where you'll have a lot of the island to yourself. There are plenty of daily flights to the island, but all from domestic locations at this stage – the international terminal remains closed.
Along with being listed as hotels with the lowest price, Phuket also made the top 5 cities with the largest price drop from 2019 to 2020, according to Dertour's 2020 Accommodation Price Index. The company studied hotel prices for 75 popular tourist destinations around the world. Bangkok was just above Phuket at the fourth city with the largest hotel price drop. Bangkok hotel prices dropped by 34.6% while Phuket's hotel prices dropped by 33.8%.
Prices will continue to be low, CEO DER Touristik Central Europe Ingo Burmester says…
"Travel itself will be cheap in 2021… Although it has been a challenging period, we have seen a great deal of interest in domestic travel. We also predict a major catch-up effect for Mediterranean destinations, European trips and long-haul routes in 2021 as soon as travel restrictions are lifted."
Phuket ranks as the destination with the cheapest accommodation prices at an average price of $29 USD, according to the list. Average prices for 3-star hotels are $26 USD and an average of $54 USD for 5-star hotels.
Bangkok followed, ranking fifth on the list of cities with the lowest hotel price at an average of $43 USD per night. 3-star hotels in Bangkok average at $30 per night and 5-star hotels average at $93 USD.
Top 5 destinations with the lowest price in accommodation
Phuket: Average of $29 USD per night
Delhi: Average of $34 USD per night
Kuala Lumpur: Average of $36 USD per night
Bali: Average of $36 USD per night
Bangkok: Average of $43 USD per night
Top 5 destinations with the largest price drop in accommodation
Amsterdam: Dropped by 51.6%
San Francisco: Dropped by 39.2%
Vancouver: Dropped by 37.1%
Bangkok: Dropped by 34.6%
Phuket: Dropped by 33.8%
To read Dertour's full report, click HERE.
Catch up with the latest daily "Thailand News Today" here on The Thaiger.
Keep in contact with The Thaiger by following our
Facebook page
.
Never miss out on future posts by
following The Thaiger
.
Man arrested after allegedly slicing a man's face with sickle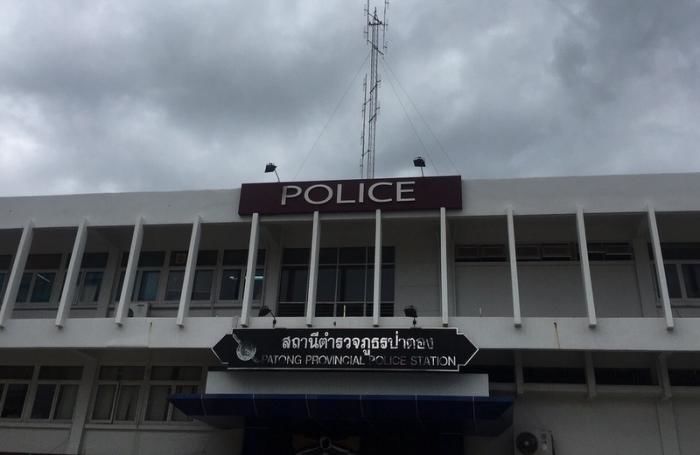 A man was arrested on charges of grievous bodily harm after he allegedly sliced his friend's face with a sickle, causing a gash about 25 centimetres long.
3 men, identified as Saeng, Ta and Rop, had been drinking at a shanty in Phuket's Rassada district where Rop lived. An argument broke out over money. A bank transfer was apparently made, but no one received any money, according to Rop as he related the story to police.
The men didn't come to an agreement and ended up going to bed. Ta stayed awake and slapped Saeng twice while he was falling asleep, Rop says. Saeng then got up, grabbed the sickle and swung the hooked blade across Ta's cheek, Rop says.
Reports don't go into detail about Ta's condition, but photos of the scene by the Phuket News show a significant amount of blood on the concrete floor.
SOURCE: Phuket News
Catch up with the latest daily "Thailand News Today" here on The Thaiger.
Keep in contact with The Thaiger by following our
Facebook page
.
Never miss out on future posts by
following The Thaiger
.
PM to visit Phuket on Monday as island's economy lies in tatters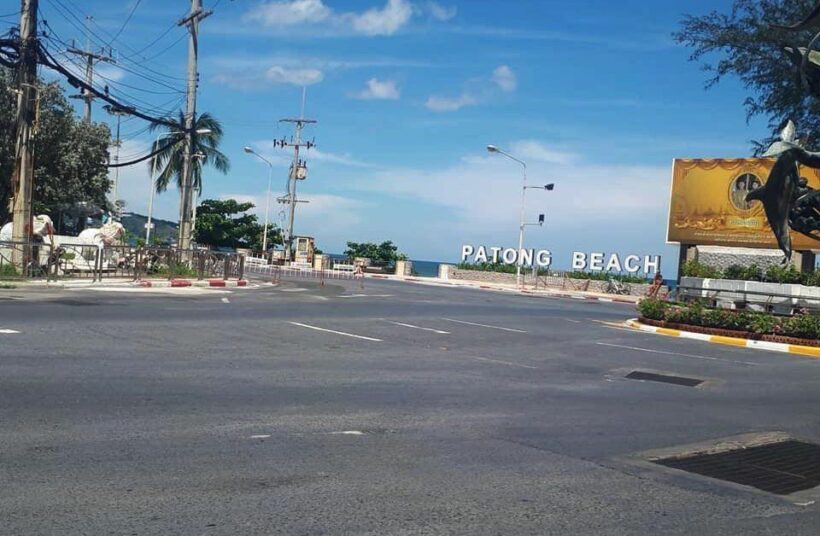 PM Prayut Chan-o-cha is to arrive in Phuket on Monday, where he will meet with local business leaders and discuss proposals for reviving the southern island's devastated tourism sector. It's understood a representative of Phuket's Old Town area is to put forward an idea for promoting the historic centre as a tourist destination.
Since borders were closed in late March, in an effort to protect the country from the Covid-19 pandemic, Phuket's tourist revenue has plummeted to practically zero, with countless businesses shuttered and thousands of jobs lost.
In addition to hearing suggestions from local operators on how to revive tourism on the island, the PM will also listen to requests for additional help from central government. The much-discussed Phuket Model never materialised, despite being seen at one point as the pilot project on which a wider re-opening of borders would be based.
While hotel occupancy in the province has increased from a pitiful 13.4% in June, September's rates were still woefully low, at just 30%. This is despite a stimulus package introduced by the government in an effort to boost domestic tourism.
SOURCE: Nation Thailand
Keep in contact with The Thaiger by following our
Facebook page
.
Never miss out on future posts by
following The Thaiger
.