Phuket
Patong Police fail to find any illegal tour operators in Phuket crackdown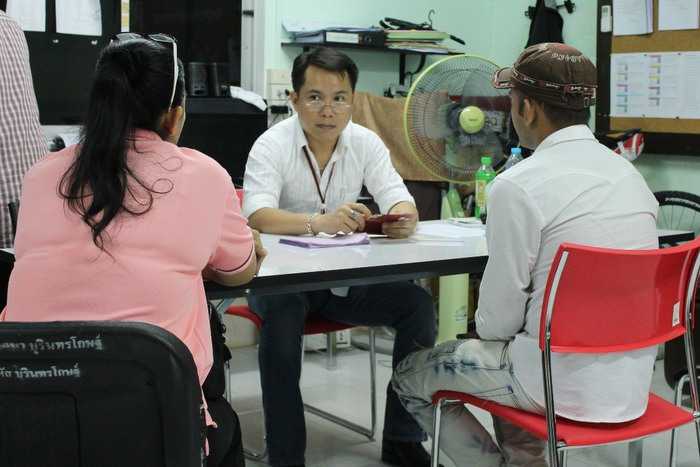 PHUKET: More than 30 officers led by Patong Police scoured the resort town yesterday afternoon, but failed to find any culprits as part of an ongoing island-wide sweep for illegal tour operators and guides.
The officers split into five teams and began inspecting businesses from 2pm as part of the crackdown announced at a meeting on September 5 (story here).
"We found no illegal tour businesses," Patong Police Deputy Superintendent Khunnadet Nanongkhai told the Phuket Gazette today. "Every company we checked presented their business licences and work permits for any foreigners working for them."
Some businesses were closed when officers arrived, and others had "unclear documents", Lt Col Khunnadet explained.
"One foreigner did not have his work permit at the business with him, but he later presented it to police," he said.
"Another business had one Myanmar national employee, but employers have until October 30 to register their workers from certain countries, as per the order issued by the National Council for Peace and Order [NCPO] earlier this year [story here]."
However, one business inspected was operating at an address different from that listed in its registration documents.
"We still have to investigate this one further. It was a new office and was not yet open for business, but there were foreigners at the site," Col Khunnadet noted.
The sweep followed the arrest of Georgian national Tengi Andguladze, 29, who was found selling tour packages in Kata on Friday.
M Andguladze was charged with operating an illegal tour business and working without a permit.
— Natthaphol Wittayarungrote