Patong Mayor Pian Keesin targetted in DSI's investigations list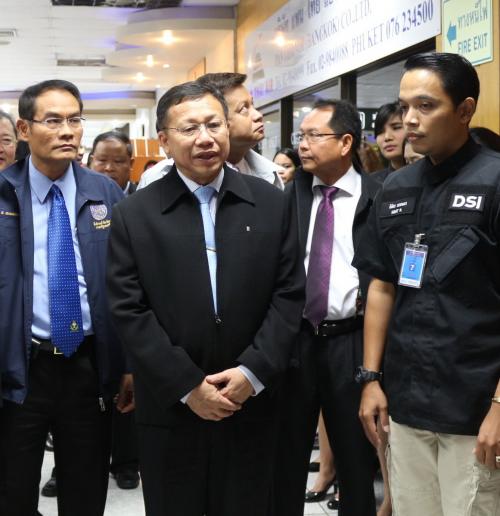 PHUKET: Long-serving Mayor of Patong Pian Keesin, as well as ten other people and suspect locations, has been named on a Department of Special Investigations (DSI) blacklist regarding illegal taxis.

The blacklist was presented yesterday as Tourism and Sports Minister Somsak Pureesrisak and DSI Director-general Tarit Pengdith arrived on the island to open the 'Phuket Organized Crime Center' (story here).

After delivering the list of names and locations to the media, Mr Tarit gave notice that 30 days from today at least one person would be apprehended and punished for his part in the illegal taxi operations that are ruining Phuket's reputation in the world.

"We're not really going for taxi drivers who are trying to earn enough to make a living. We're going for the big fish," Mr Tarit warned.

The list presented by Mr Tarit consists of the following persons, places and institutions:

1) San Charoenjit

2) Thammawat Wongcharoenyut

3) Siwa Siangyom

4) Patong Mayor Pian Keesin

5) Prab Keesin (Patong Mayor Pian's son)

6) Southern Tourism Association

7) Limousine Call Center

8) the taxi station in front of Jungceylon shopping center, Patong

9) the taxi station in front of the Avista Phuket Resort and Spa, Kata Beach

10) the taxi station in front of The Dalar Resort Bangtao Beach

11) the taxi station at Baan Bang Duk in Sakoo.

"These persons, places and institutions will be investigated, as we have information linking them to the illegal taxi business directly, or at least influencing the black-plate taxi scene in Phuket," Mr Tarit said.

The DSI intends to reveal more information, including the names of other local politicians who are getting a piece of the black-plate taxi action, Mr Tarit said.

The Phuket organized crime center will involve cooperation between four bodies: the Ministry of Tourism and Sports, the DSI, the Phuket provincial government and local police.

"Today was not the grand opening of the center," Mr Tarit explained, though the center is now operational and will be running at all hours of the day. "Though the dates have not been set yet, the official opening will be chaired by Prime Minister Yingluck Shinawatra."

A 24-hour hotline for the center has yet to be announced. However, Mr Tarit explained that anyone was welcome to come to either the office in Phuket Town or the office at Phuket International Airport to report a crime. Complaints can also be filed be email at the DSI's website here.
Keep in contact with The Thaiger by following our
Facebook page
.
82 year old Frenchman killed in motorbike crash with ATV in Phuket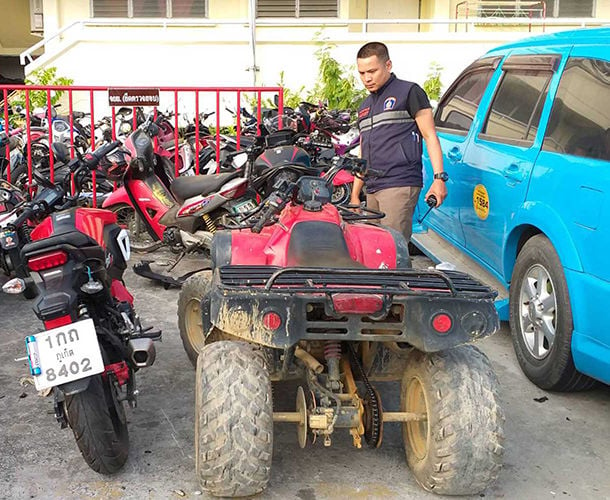 An elderly French man has died after an American woman lost control of her all-terrain vehicle (ATV) and crashed into his motorcycle in Chalong, southern Phuket. The woman was seriously injured. Police say the incident occurred on Soi Klum Yang in Chalong around 4pm on Thursday.
The crash involved a red ATV, and a black motorcycle ridden by the 82 year old Frenchman Robert Geoffray.
The woman, identified as 39 year old American Onome Alero Adeosun, suffered a broken right arm, leg and collarbone. Emergency workers found the elderly Frenchman lying unconscious on the road with serious head injuries. Medics performed CPR before sending both to Chalong Hospital, where the man was later pronounced dead.
His body was taken to Vachira Phuket Hospital for autopsy. The woman was transferred to Siriroj Hospital and is currently helping police with their investigation.
SOURCE: Bangkok Post
Keep in contact with The Thaiger by following our
Facebook page
.
Salty tap water and dirty air – Bangkok's environmental woes continue today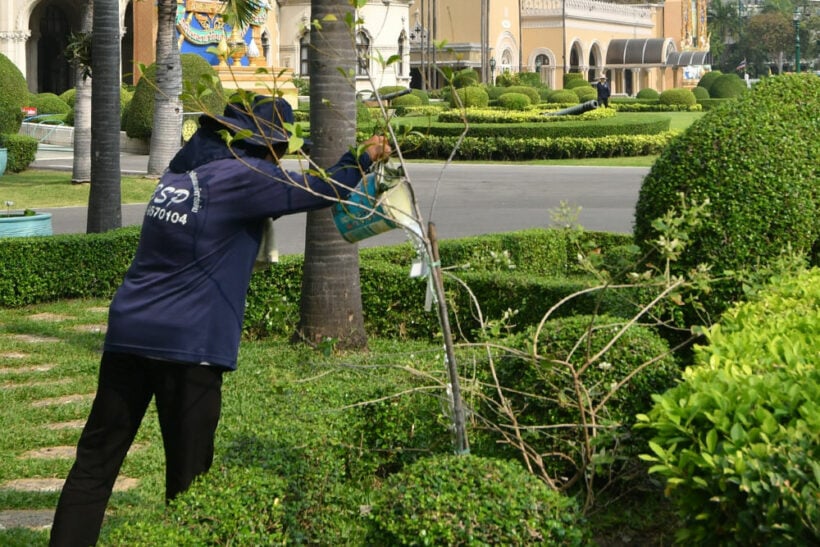 Brackish tap water, with increased salinity caused by seawater back-flowing into the Chao Phraya River, is threatening the gardens in and around the Government House compound. Government House officials are seeking assistance from the Agriculture Department.
Several small tree species – Lamduan, Chor Sumalee, Rachavadi, Nom Maew and Hom Muenlee – are more vulnerable to brackish tap water. The gardens are watered from a supply pumped in from the Chao Phraya.
It's been noted tha the saline level was around 400 milligrams per litre, still within the 1,000 mg/litre standard, but some of the species were already intolerant to the rising salinity.
Officials are seeking advice from the Agriculture Department about long-term measures to replant with species which would be more tolerant to the rising salinity of the water – situation they acknowledge will need to be managed in the short to medium term.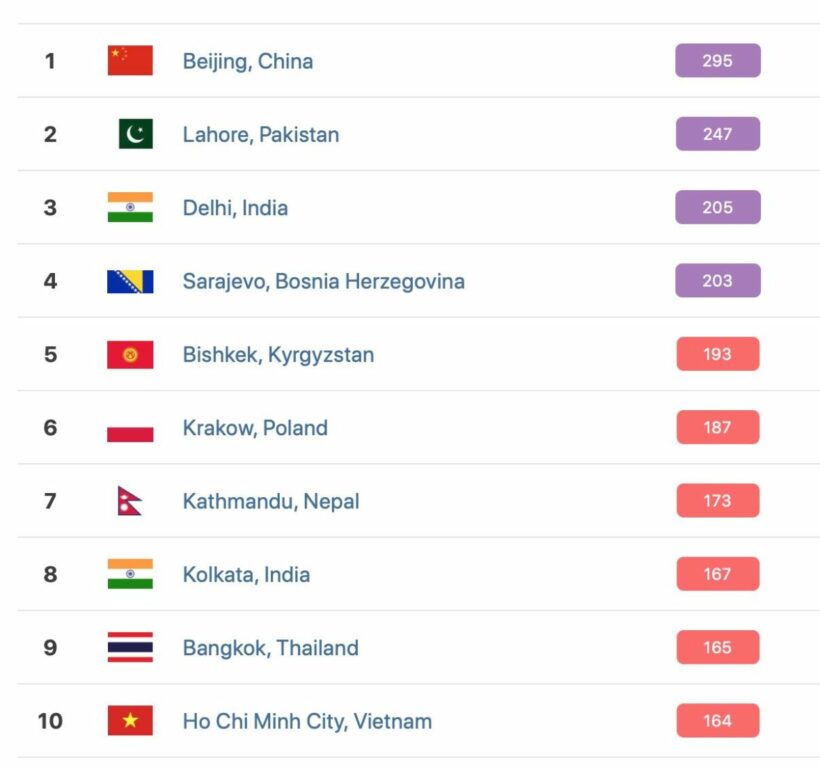 SCREENGRAB: Air Visual
Meanwhile, air around the capital today continues to be universally poor to very poor with readings as high as 187 near Suvarnabhumi Airport. Light airs, dust problems from northern-easter provinces and hot continental air flowing across the capital, continue to haunt Bangkok. Even with many factories closed today, and traffic lighter than weekdays, Bangkok's air has been recorded as the ninth worst city in the world for air pollution.
Right across the city the air quality readings are into the 'unhealthy' zone.
Chiang Mai, Lampang and Central Thailand are fairing no better – all with readings at least 3 times the Thai upper safe limit of 50 microns of 2.5micron particulate per cubic metre. The World Health Organisation sets its limit even lower at 25.
Pattaya has air quality readings today of 162, whilst even Phuket, in the south, is registering readings between 100 and 145 with reduced visibility today.
SOURCE: Thai PBS World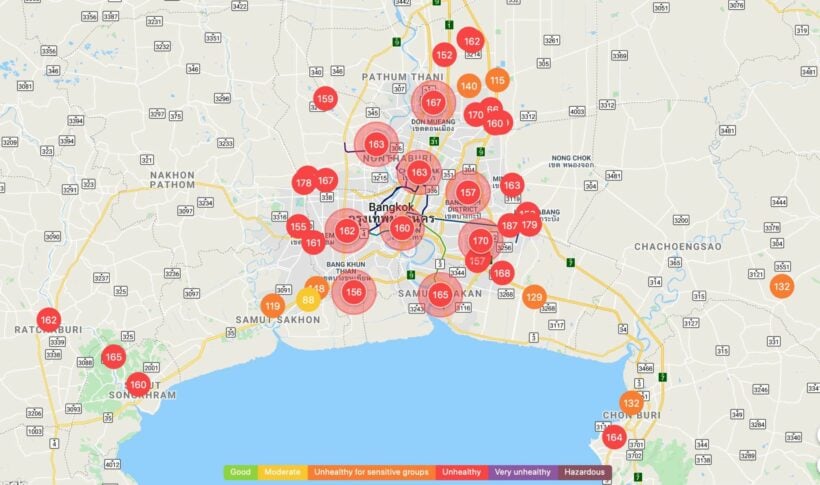 Keep in contact with The Thaiger by following our
Facebook page
.
Three massive condo developments along Phuket's up-market Layan Beach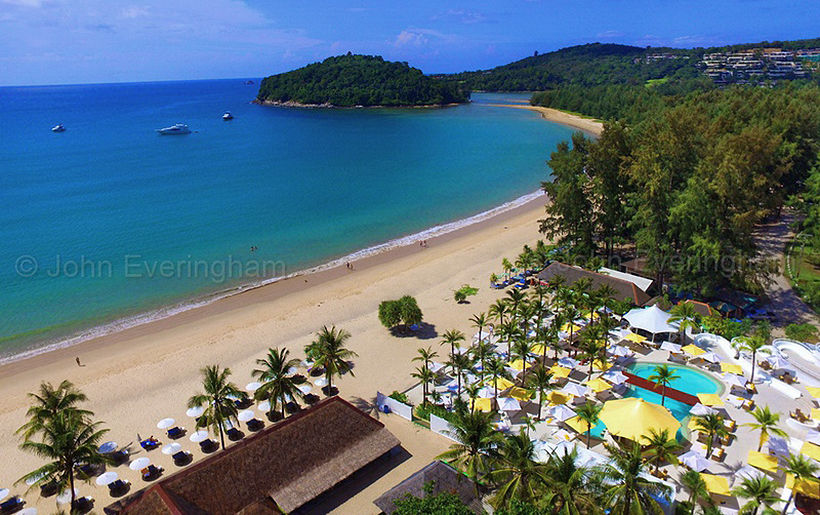 by Bill Barnett – c9hotelworks.com
Two new condo developments are going ahead in the Layan Beach area of Phuket's up-market west-coast beach strip. And there's another one underway next to the Dream Beach Club at the northern end of the Layan beach strip. All in all, another 1,200+ keys added to the available rooms along the Bang Tao/Layan Beach area.
On the northern side of Bangtao Beach, next to Maan Tawan and nearby Banyan Tree Phuket is the upcoming Sunshine Beach development. With a plan for 771 hotel and residences units on 12.6 rai, the high-density project is targeting Mainland Chinese buyers with pricing points reportedly starting from 4 million baht. Construction is expected to start in June of this year and complete in 2022.
From our discussion with sales staff the developer has claimed they have reached an agreement with the government for beach fronting facilities in the National Park strip in front of the project.
While in Layan next to Lotus Gardens is the upcoming 400 unit Layan Green Park. Pricing points run from 2.5 million baht. Unit configurations will range from studio, to one, two and three bedrooms. Guaranteed returns of 10% for a period of 10 years are being promoted.
Phuket's Layan area is seeing a surge in new real estate led projects and rising land values. At the same time as these two projects are underway, next to the Dream Beach is an oceanfront luxury project promoting sales of Grand Beach Villa and Ocean View Suites tagged as 'N5'. The developer of the project is VIP Thailand who have another project in Rawai.
Based on our research the primary source market tragets of these three projects are mainland Chinese and Russian buyers. Local concerns in the Cherngtalay area over mounting traffic, water shortages and strain on municipal infrastructure are becoming issues.
Traffic in and around the central Cherngtalay shopping district is becoming increasingly clogged with little hope for respite other than improved traffic management.
SOURCE: C9Hotelworks.com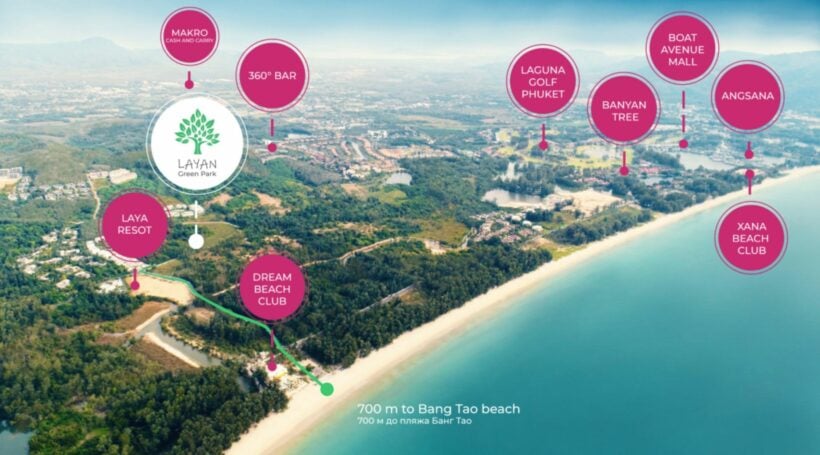 Keep in contact with The Thaiger by following our
Facebook page
.