Pacific navies in Phuket discuss disaster relief, nuclear meltdown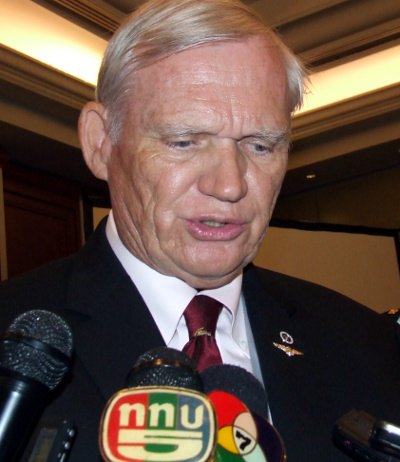 PHUKET: The third and final symposium of major human aid agencies and 16 navies covering half the world drew to a close in Phuket yesterday, with representatives focusing on naval involvement in providing relief to disaster-struck areas, including nuclear meltdowns.
The symposium, titled the third Humanitarian Aid and Disaster Relief (HADR) of the Western Pacific Naval Symposium (WPNS), was held under tight security at the JW Marriott Resort in Mai Khao.
The workshop was themed "Seapower – A Unifying Force for Good", with the aim of improving participating nations' understanding of what was required in providing disaster relief and to better coordinate in delivering relief to disaster areas.
Among the focus areas of the discussions was the provision of emergency disaster relief in the Asia-Pacific. Disasters discussed included earthquakes, tsunamis, cyclones, volcano eruptions, flooding, drought, famine, and the newest element – not previously discussed at the forums – was the threat of nuclear meltdown, referring to the recent crisis in Fukushima, Japan.
"We're now looking at how to better disseminate the information required to alleviate the grave concerns and questions coming up so there is a better understanding of how to deal with those types of disasters," the WPNS Executive Director for Plans and Policy, Commander William J. Wesley, said.
Naval representatives from 16 (of 22) WPNS nations took part, including the US Pacific Fleet and Pacific Command, four observing countries, at least seven NGOs, ASEAN designates, and other government officials.
The US Navy and Royal Thai Navy co-hosted the event.
In total, 24 countries were represented: Thailand, the USA, Australia, Canada, Chile, France, Indonesia, Japan, Cambodia, Tonga, Malaysia, Brunei, New Zealand, Papa New Guinea, China, the Philippines, South Korea, Singapore, Russia and Vietnam; with the four observing nations being India, Peru, Mexico and Bangladesh.
Also at the meeting were representatives from the United Nations' UNHCR, UNICEF and World Health Organization.
Other aid organizations represented included regional national disaster management Offices (NDMOs), USAID, AUSAID, NZAID, Interaction, Project Handclasp, IFRC, IRC and RC.
The meeting was held among the tight posting of dozens of armed Military Police and came on the week before the reportedly unrelated coincidence of more than 5,000 US Navy servicemen arriving in Phuket for R&R this week.
However, Cdr Wesley clarified, "We didn't have a force structure here. What we had were representatives of like-minded navies within the WPNS."
By bringing together WPNS Navies with government and non-government entities, Cdr Wesley explained that such an underlying structure…gives us the ability to work together synergistically…on how to achieve the results of ameliorating human suffering."
The symposium was the third HADR WPNS workshop held. The first, planned after the 2004 tsunami, was held in Bali in 2007, and the second in Singapore in 2009.
Asked why Phuket was chosen for the third and final workshop, Cdr Wesley replied, "Phuket was chosen by the Royal Thai Navy because of its past experience with the tsunami and because their view was that there are a lot of interests [hoping that] that we [could] achieve some good results.
"They also wanted to make sure that it was held in an area that could be well protected and secure from any type of untoward act," he added.


Read more headlines, reports & breaking news in Phuket. Or catch up on your Thailand news.
Boat Pattana's Cherng Talay villa project reports strong pre-sales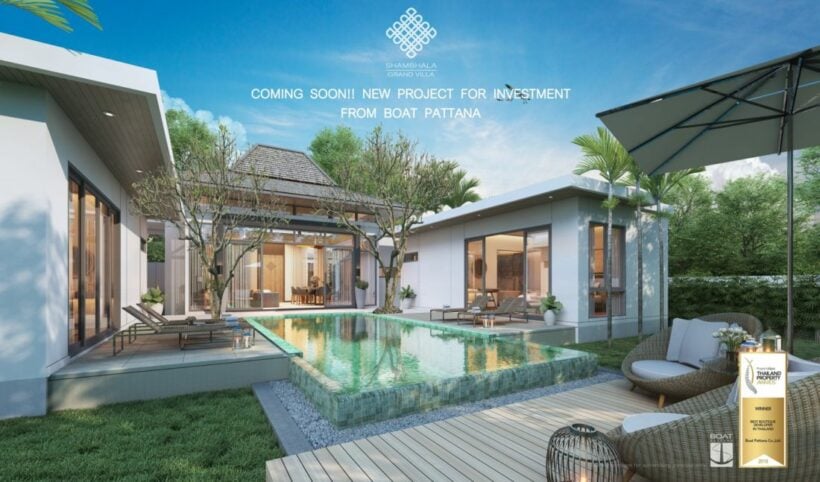 Thai developer Boon Yongsakul's latest development Shambala Grand Villa in Cherng Talay is experiencing strong pre-launch sales. With 22 available units, the Boat Pattana group has already reserved 17 units.
The landed properties feature two bedroom pool villas with land plots ranging from 300 to 600 square metres. Property management is through an affiliated company and buyers are offered a 6% guaranteed return on their investment – a fairly standard inducement in modern Thai new property sales.
Pricing for a fully furnished units starts at 16.9 million baht. Freehold and leasehold options are available.
Cherng Talay has become the latest 'next big thing' in Phuket property with the new Blue Tree Phuket waterpark opening sometime mid-year, Central's new concept retail development called Central Porto de Phuket and countless new condo and inland hotel developments.
Boat Pattana's other developments include the nearby Cherng Talay's Boat Avenue. For more details email boon@boatpattana.com
New Zealander found hanged in Patong hotel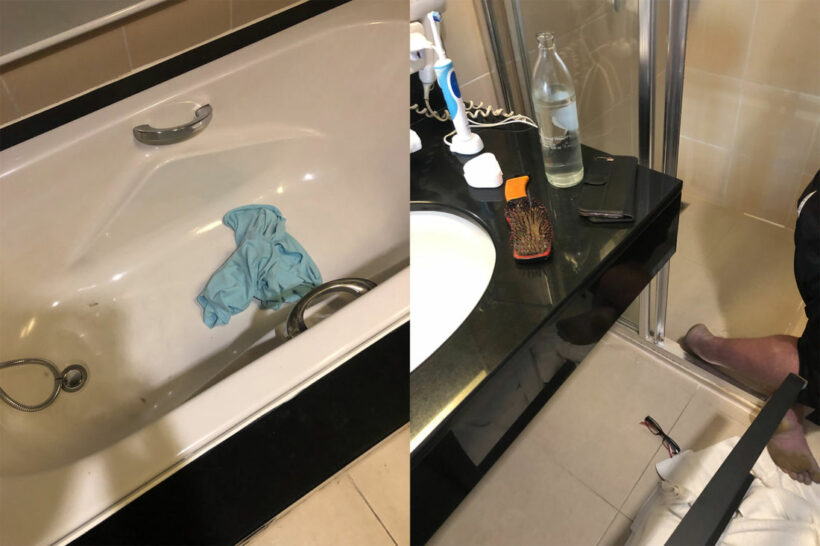 A New Zealand man has been found hanged in a room at a hotel in Patong.
Patong Police were notified the incident at the Deevana Plaza Hotel on Rat-U-Thit 200 Pi Road in Patong yesterday at 4pm.
Police and emergency responders arrived at the hotel room to find the body of a foreign man who was later identified as 49 year old Darrin John Pakenham from Auckland. He was found hanged using a belt inside the bathroom. Police report no signs of a struggle on his body. His body was taken to Patong Hospital for further examination.
The family of Mr. Pakenham raised the alert when they were unable to contact him. Staff went to check the man's room when they discovered him hanging in the bathroom.
The man's passport and phone were still in the room, along with 2,120 baht in cash, plus a small amount of Malaysian currency.
Police are continuing their investigation.
If you or anyone you know is in emotional distress, please contact the Samaritans of Thailand 24-hour hotline: 02 713 6791 (English), 02 713 6793 (Thai) or the Thai Mental Health Hotline at 1323 (Thai).
Central's new Suvarnabhumi lifestyle centre set to open late August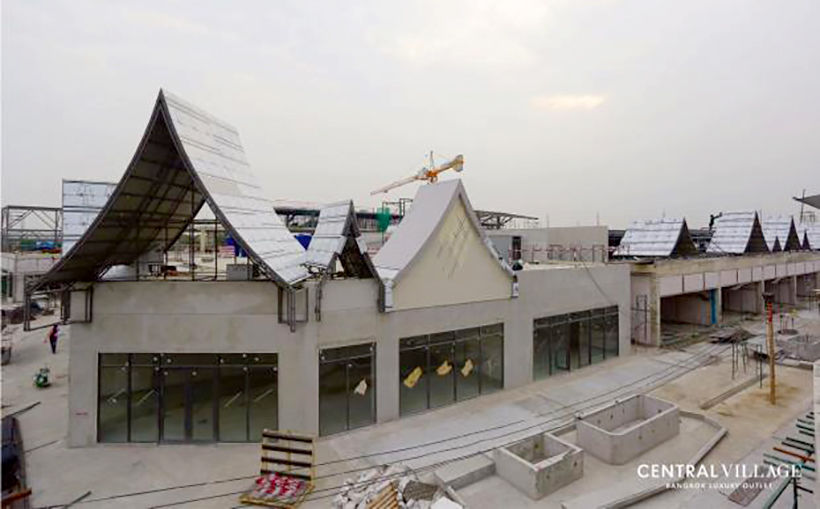 PHOTO: Central Pattana
Central Village, a new luxury retail outlet situated near Suvarnabhumi International Airport, is 70% finished. Wallaya Chirathivat, deputy chief executive of Central Pattana, says the new lifestyle shopping precinct is scheduled to open on August 31.
Central says that retail space in Phase 2 have now opened after Phase 1 of the retail development was totally booked. They report 65 brands have already booked their space in the new development.
Central says the new space is designed with a primary target audience of 25-40 with a monthly income exceeding 50,000 baht.
Ms Wallaya said in the Bangkok Post… "We aim to attract over 10 million Thai and foreign shoppers in the first year. World-renowned tourist destinations such as Britain, Japan and Hong Kong have their favourite outlets for tourists, and soon Thailand will be proud of Central Village. It will become a must-visit shopping destination to complete your trip."
Central Pattana also have a new Central concept store rising out of the ground in Cherng Talay, Phuket, between the Cherng Talay police station and Boat Avenue, on the east side of the road. It will be called Central Porto de Phuket.