Nude, Rude in Phuket; Isaan air link; Phuket leads recovery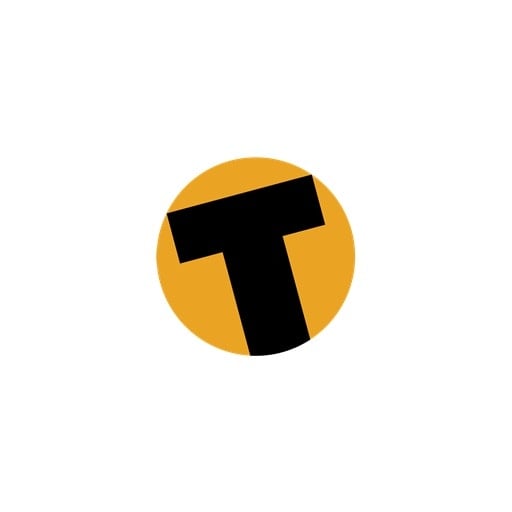 Phuket NEWS Hound
– A daily digest of news about Thailand from around the world, compiled by Gazette editors for Phuket's international community.
Nude is rude in Phuket
Phuket is to host a fashion runway show to benefit the 'Phuket Has Been Good To Us' foundation, a children's education charity.
The event will debut 'Nude is Rude', the new label from Hong Kong-based designer Marisa Zeman.
Local and international fashionistas will join media on Sunday afternoon, September 12, to support the cause and be the first to see this season's hottest collection.
The event takes place at Silk Restaurant & Bar at Phuket's Andara resort, where guests will dine on a tapas lunch and sip cocktails.
There will be a raffle for special prizes such as 2-night stay at Andara, a trip to Chiang Mai, spa treatments, tickets to Silk's Italian Wine Dinner in October, and private Pilates training.
Full ticket, auction and raffle proceeds will benefit the 'Phuket Has Been Good To Us' foundation which works to improve the economic opportunities and life chances of young people by funding and implementing high quality, practical English-language education in government schools.
Phuket air link to Isaan
TTR Weekly
Thai AirAsia has announced the launch of three weekly Phuket-Ubon Ratchathani services, starting 12 October.
The airline has a service to the northeastern town from Bangkok, but this is the first link from Phuket to southern Isaan. It will offer the services on Tuesdays, Thursdays and Saturdays.
It hopes to tap expats working in Ubon and local residents who want to take a break in Phuket.
"Ubon Ratchathani has great potential as a tourist destination, in addition to being a strategic gateway to Laos", said Thai AirAsia CEO Tassapon Bijleveld. "It also strengthens Phuket's capacity as a travel hub for the southern region."

Currently, direct flights from Phuket are available to Bangkok, Chiang Mai, Udon Thani, Hong Kong, Singapore, Jakarta, and Kuala Lumpur.
Phuket leads recovery
E-Travel Blackboard
Phuket is leading Thailand's dramatic tourism recovery in 2010, though the longer term impact of a shift in its tourist profile is yet to be seen.
Passenger traffic through Phuket International Airport increased 28% in the first half of 2010 compared to the same period in 2009, according to a report from C9 Hotelworks. And driving the tourism surge to the pre-economic crisis levels of 2007 was a shift in tourist profile.
"Market dynamics are evolving with a game-changing shift in tourist profile from a historical Eurocentric dependence on long haul European visitors to short haul Asian travellers," C9's managing director Bill Barnett said.
The favorable exchange rate for proximal tourists has translated to a jump in airline passenger traffic of 1.74 million in the first half of 2010 compared to last year. Year-on-year data over the past five years reveal that passenger volumes into Phuket have hit the boom levels of 2007.
The tourism boom has the hospitality industry bullish after recent local and international incidents had stymied growth. Hotel occupancies rose from 61 percent in the first half of 2009 to 70 percent in the same period of this year, Mr Barnett said.
However, this came at a cost to average room rates in Phuket, which were down nine percent.
Disney World / Phuket man in court
MSNBC
A Greenville, South Carolina man who was taken into custody in Phuket earlier this year after violating a custody order more than a year before was in federal court in the United States on Tuesday.
On June 9, Samuel Lee Horton, 38, was escorted back to the United States by FBI special agents.
Investigators said Mr Horton was charged by the Greenville County Sheriff's Office with violating a custody order involving his 3-year-old daughter on May 5, 2009.
Horton is divorced, and his ex-wife has custody of their daughter and son. He had visitation rights with the children.
Investigators said that after they learned Mr Horton had taken his daughter out of the country, a federal warrant for his arrest for unlawful flight to avoid prosecution was issued.
Further investigation led to a federal grand jury indictment on a charge of fraud in connection with a passport he secured for the child.
Janis Richardson Hall, the attorney representing the child's mother, Cindy Horton, said Mr Horton had claimed he was taking his daughter to Disney World, but he took her to Phuket instead.
Thailand raises rates
Bloomberg Business Week
Thailand's central bank raised its benchmark interest rate and signaled further increases after the economy overcame political unrest to grow faster than estimated last quarter. The baht strengthened and stocks fell.
"Interest rates are on an uptrend," Bank of Thailand Assistant Governor Paiboon Kittisrikangwan told reporters in Bangkok today. "Our interest rates remain very low compared to the economic growth even after the increase."
Southeast Asia's largest economy after Indonesia grew 9.1 percent in the second quarter as exports countered the impact of political clashes that killed at least 89 people.
Paiboon said the central bank is "not concerned" that higher rates will attract capital inflows and pressure the baht to rise, even as the government this week urged the bank to ensure that its monetary policy doesn't spur currency gains.
PAD to report on charges
Bangkok Post
Leaders and supporters of the People's Alliance for Democracy (PAD) will report to the Crime Suppression Division in Bangkok today to hear charges in connection with the blockade of Thailand's Suvarnabhumi and Don Mueang airports in late 2008, PAD lawyer Nitithorn Lamlua said.
Mr Nitithorn on Wednesday went to the CSD headquarters to make the preparations.
Most of the suspects would show up, except those who had already surrendered, to hear the charges, he said.
Mr Nitithorn said he and Suwat Apaipak would act as defense lawyers. Some of the suspects might appoint their own lawyers.
Indonesia to sue Thailand
Reuters
Indonesia plans to seek at least $2.2 billion in compensation from Thailand's state-controlled PTT Exploration and Production Plc (PTTEP) for damage caused by a 2009 oil spill in the Timor Sea, a government source said on Wednesday
But PTTEP chief executive Anon Sirisaengtaksin said the claim was not backed by evidence of economic damage from the oil that spilled into Indonesian and Australian waters after a rig operated by PTTEP Australasia caught fire in August 2009.
The size of compensation, if any, from one of the worst oil spills in Australi
— Gazette Editors
Keep in contact with The Thaiger by following our
Facebook page
.
The second baby dugong 'Yamil' dies in Phuket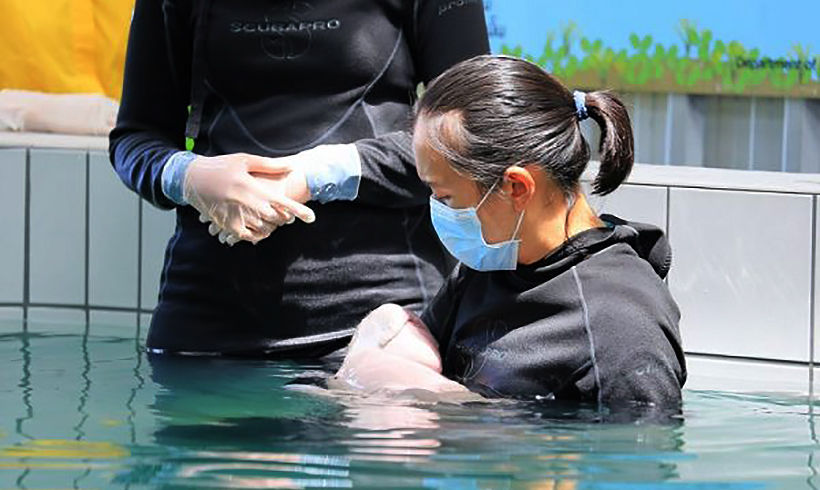 The second young dugong, being cared for by vets at the Phuket Marine Biological Centre, has died.
Yamil, the baby dugong stranded on a Krabi beach on July 1, died of "shock and cardiac arrest" last night (Thursday) after suffering indigestion and gastroparesis.
The Department of Marine and Coastal Resources report that Yamil was sent from the Phuket Marine Biological Centre to Vachira Hospital last evening for an endoscopy to observe its gastrointestinal tract, which was found to be full of sea grass – a dugong's normal food.
"But the sea grass had obstructed Yamil's gut, causing its digestive system to stop functioning. This resulted in a buildup of gas in the digestive system, leading to the rupture of blood vessels and infection."
Her Royal Highness Princess Sirivannavari named the dugong 'Yamil' when he was moved from Krabi to Phuket for treatment and rehabilitation by marine vets. The animal was originally rescued by villagers from a Krabi beach where it washed up. His care has been sponsored by the Princess. Yamil, in the Yawi dialect, means "handsome young man of the sea".
Last Friday night, baby dugong 'Mariam' died of shock while being treated in protected area near Koh Libong in Trang province.  Vets later found several pieces of plastic in its stomach.
SOURCE: Thai PBS World
Keep in contact with The Thaiger by following our
Facebook page
.
Official complaint filed with the DSI over The Peaks Residences Condominium in Phuket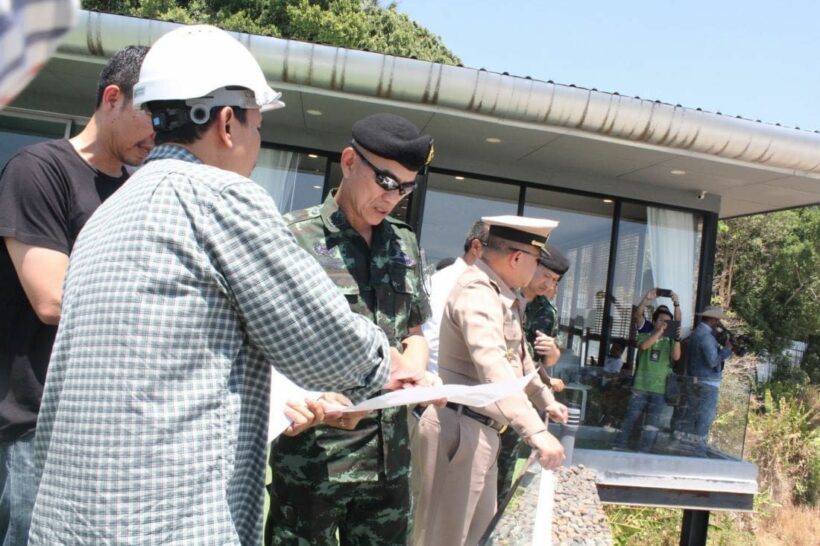 PHOTO: Inspections at the property in March this year – Kritsada Mueanhawong
Bangkok MP Sira Jenjaka has gone ahead and filed a long list of formal complaints over The Peaks Residences Condominium project being built in the hills above Kata Noi in Phuket.
The Palang Pracharat MP has also claimed to have had death threats made against him over his investigations and accusations over the condo's land titles and ownership in recent weeks.
The MP filed an official complaint with the Department of Special Investigation chief in Bangkok this morning.
The complaint alleges that the Karon Mayor Tawee Thongcham and the municipality "neglected their duties" by issuing permits to Kata Beach Co Ltd, the developer of the The Peaks Residences Condominium.
In February this year the Karon OrBorTor issued a construction permit for the project but in April municipal officials also sent a letter acknowledging the ongoing legal proceedings over the legitimacy of the land title, the NorSor 3 Kor Number 1863.
The complaint alleges that the project is being built on land with a NorSor 3 Kor No. 1863 land title. The complainants allege that the legal land document would have had to have been presented to obtain building permits and construction to proceed. But they claim that, as the NorSor 3 Kor for that land was under consideration by the Administrative Court, a legal building permit could not be issued.
In August 2017, the Regional Administrative Court ruled that the NorSor 3 Kor No. 1863 land title was invalid. Furthermore it determined that the land was "protected forest land".
The DSI formally received the complaint documents this morning.
Meanwhile, the developer of The Peaks Residences Condominium, Manassanan Nararattanawee, the CEO of Kata Beach Co Ltd, maintains that the project's paperwork is all "proper' and that "everything is under the law".
"Our company has already suspended construction to wait for the judgment of the Supreme Administrative Court."
Officials from the Internal Security Operations Command inspected the property in March this year as the owners promised to 'slow down' construction. Read that story HERE.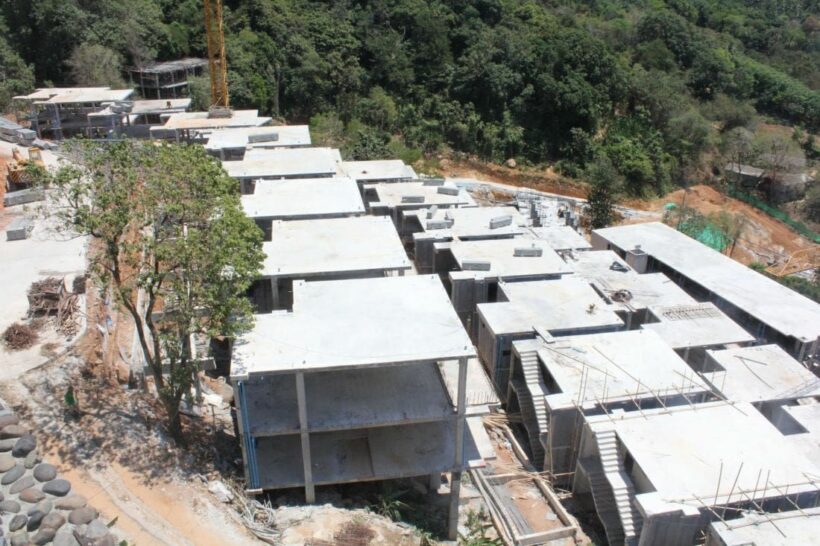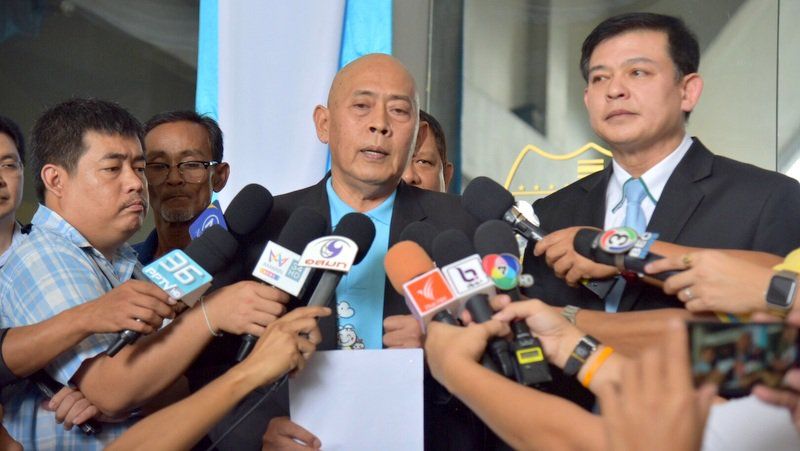 PHOTO: Department of Special Investigations
Keep in contact with The Thaiger by following our
Facebook page
.
Phuket marine vets report on the progress of dugong calf 'Yamil'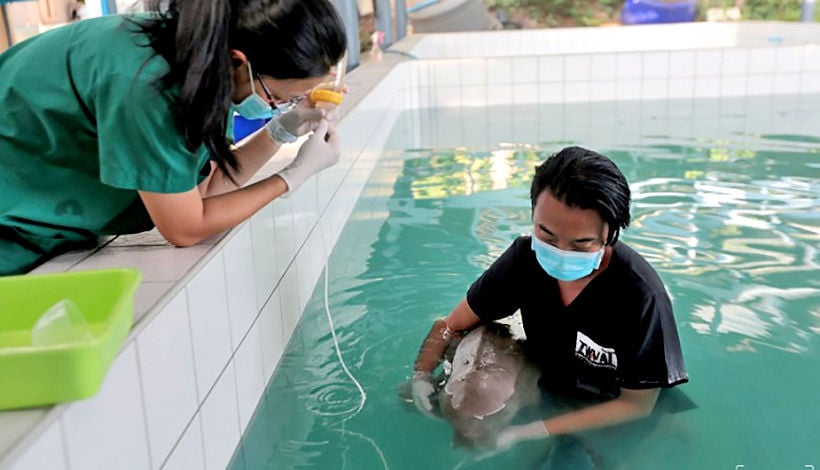 PHOTO: The Nation
A veterinary team at the Phuket Marine Biological Centre has removed the remaining partially-digested sea grass from the 3 month old dugong calf Yamil's stomach to prevent complications from possible infection.
The calf still suffers from excess stomach and intestinal gas, abnormal heart rhythms and occasional seizures.
X-ray results showed liquid food is still passing through Yamil's digestive track, so veterinarians were removing the remaining sea grass from its stomach and would provide the marine mammal with liquid nutrients and minerals, as well as painkillers and antibiotics. Veterinarians say they are keeping a close watch on the young dugong.
The male baby dugong was found washed ashore on Krabi's Bo Muang Beach on July 1 with abrasions on more than 50% of its body. It is currently in the care of the Phuket Marine Biological Centre until it is old enough and strong enough to be returned to the sea.
SOURCE: The Nation
Keep in contact with The Thaiger by following our
Facebook page
.