National park booze ban "well received' by Phuket tourists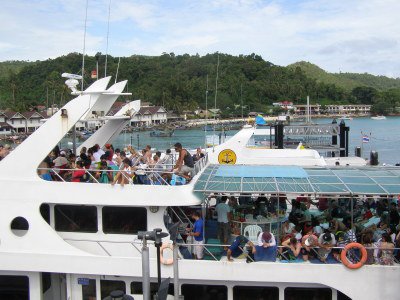 PHUKET: The directors of several national parks in the Andaman region have told the Phuket Gazette they have received good compliance with the ban on alcohol inside parks. The ban came into effect late last month.

Natural Resources and Environment Minister Suwit Khunkitti issued the ban immediately following the December 26 stabbing murder of a student by a group of drunken schoolmates camping at Khao Yai National Park in Surat Thani.

Nontawit Jaturabundit, chief of the Sirinat National Park in Mai Khao, said, "Some people are still bringing alcohol into the park at night. We keep asking them to not bring alcohol and to refrain from drinking anywhere in the park, but we have yet to fine or prosecute anyone."

"Many people were informed of the regulation during the new year period. They all seem to understand and have given us very good co-operation. The situation is under control," he said.

Most of those warned about drinking in the park were Thais, but a few were foreigners.
"As the park is quite expansive, sometimes people might be drinking inside without our being aware of it," he added.

Two signs declaring the park an alcohol prohibition zone are now being constructed and should go up at both entrances very soon, along with a third sign to go up in the middle of the park.

Under the law, offenders face a maximum fine of 1,000 baht or a jail sentence of not longer than one month, or both.

Chaitat Bunphuphantanti, director of Khao Sok National Park in Surat Thani, said, "We stopped selling alcohol about two years ago when the department issued a new regulation and then restricted people from bringing alcohol into the park on December 27."

Standard procedure is for staff to ask people trying to bring alcohol into the park to leave it with officers during their visit, he said.

"We prefer to ask people for their co-operation rather than threatening them with punishment. It seems our public relations campaign is going well, as most people just drink Coke or water," he said.

"Most foreigners understand quite well. Not many of them drink whiskey, but some like to drink beer. But they don't seem to have any problem with alcohol being unavailable inside the park and they tend not to bring their own alcohol with them like Thais do," he said.

Signs in Thai declaring the park alcohol-free are posted at the national park office and at Ratchaprapa Dam, he said.

Phi Phi Islands National Park chief Niroot Puttapong admitted that beer still finds its way into the park by speedboat.

"Most tourists visiting the national park are foreigners. We have officially informed tour business operators by letter and asked them to stop bringing in alcohol aboard boats. We seem to be getting a good response," he said.

"People come to visit during the day. It is not an overnight destination, so there aren't problems with people getting drunk.

"But we keep telling people not to bring alcohol on shore," he said.

Chief Niroot quipped that many visiting tourists are mao (drunk) upon arrival by speedboat, mao reua being the Thai term for seasickness.

"The national park doesn't have any problems at all with tourists being mao. They have to sit in a boat for a long time to get here from Phuket.

"If they are already a bit sick when they arrive, alcohol will only make them worse," he said.

All of these factors made it highly unlikely that drunken mayhem of the kind that transpired at Khao Yai would ever take place at the park, he said.

"Some tour operators provide beer with their clients' meals to relax them, but they don't want them getting drunk while still on the speedboat.

"We will warn them first not to bring alcohol ashore before fining them," he said.

The park plans to put up signs.
— Atchaa Khamlo
Mariam the young Krabi dugong dies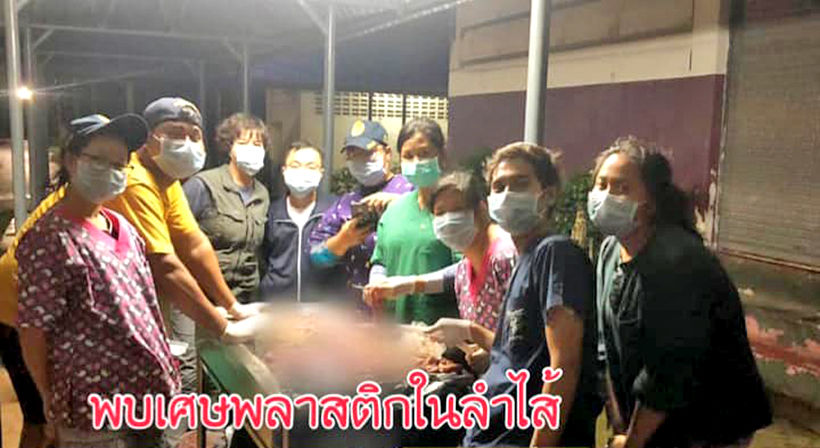 PHOTO: กรมทรัพยากรทางทะเลและชายฝั่ง
The Phuket Marine Biological Centre has announced the sad news about the special young dugong 'Mariam', who was found in Krabi back on April 26.
Young Mariam died earlier today.
The centre posted on its official Facebook page that the vet team found that she'd stopped breathing and her pulse had stopped as well, so they brought her out of the water to try and stimulate breathing.
Initially, they found that she was still responding from her eyes so they return her back to the pond. After checking the pulse, they found that it stopped again so they used some veterinary medications to keep her alive and pulled her out of the water for a second time.
She was pronounced dead at midnight today.
In a post mortem the vets found that Mariam had consumed a quantity of plastic that may have been previously undetectable.
"Rest in peace Mariam, our little angel," says the PMBC post.
Read some more about Mariam HERE.
Government MP receives death threats after exposing illegal condo project in Phuket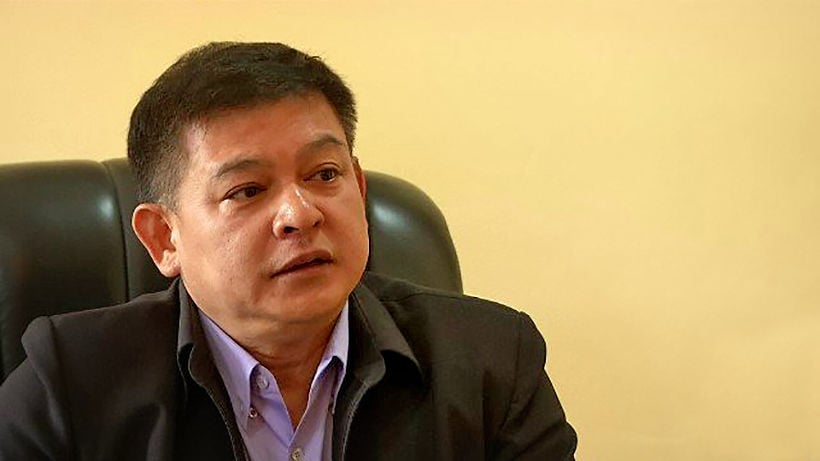 PHOTO: Sira Jenjaka MP, says he has received death threats
A government MP for Bangkok says he has received death threats for revealing a Phuket condo project that allegedly sits on land without the proper documentation. The project, at this stage, remains un-named.
Sira Jenjaka is an MP with the ruling Palang Pracharat Party and claims that two people had already died as a result of revealing the problems with the project.
He alleges the land documents had been revoked by the Administrative court in the past and says he will petition the Justice Ministry to have the project probed by the DSI (Department of Special Investigation).
Mr Sira says the un-named condo project, located in Tambon Karon (below), occupies land where the Nor Sor 3 Kor land ownership papers were revoked by the Administrative Court. He has alleged that the project is owned by a "retired high-ranking policeman".
"If government officials were found to be involved in the alleged malpractice, the state could be sued for damages worth billions of baht", according to a quote in the Bangkok Post.
He said that the potential buyers of the condominium apartments are mostly foreigners.
Mr Sirat said he planned to ask the Phuket governor to suspend the local mayor for alleged negligence in connection with the condominium project. He will also speak to the Phuket governor suspend construction of the project and cancel any contractor's licences.
The MP says that some state officials may have their authority and been complicit in the approval of the Nor Sor 3 Kor document.
SOURCE: Bangkok Post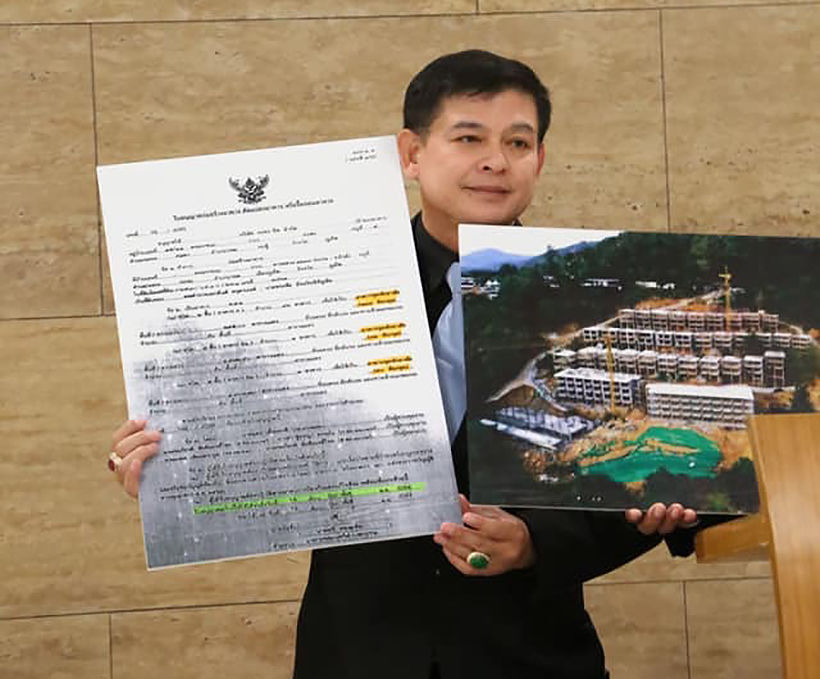 PHOTO: Manager Online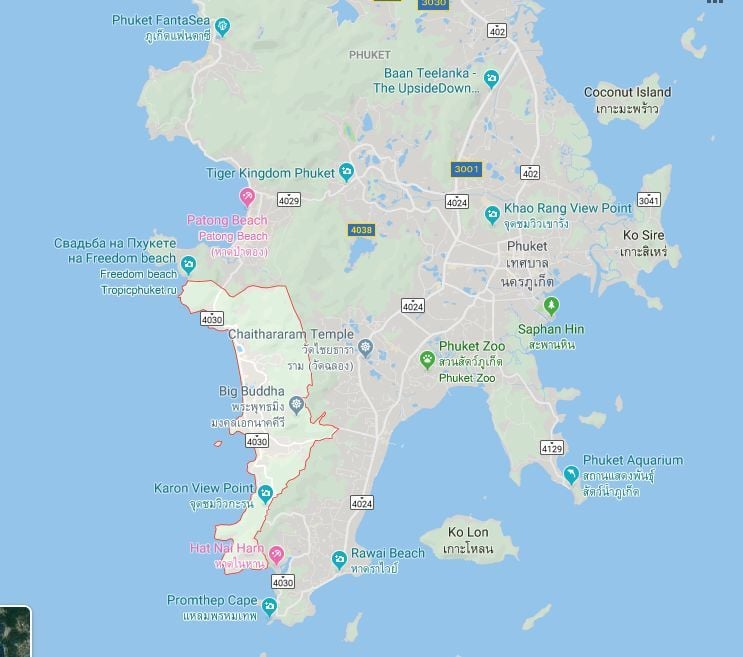 Turtle rescued on Nai Harn Beach, Phuket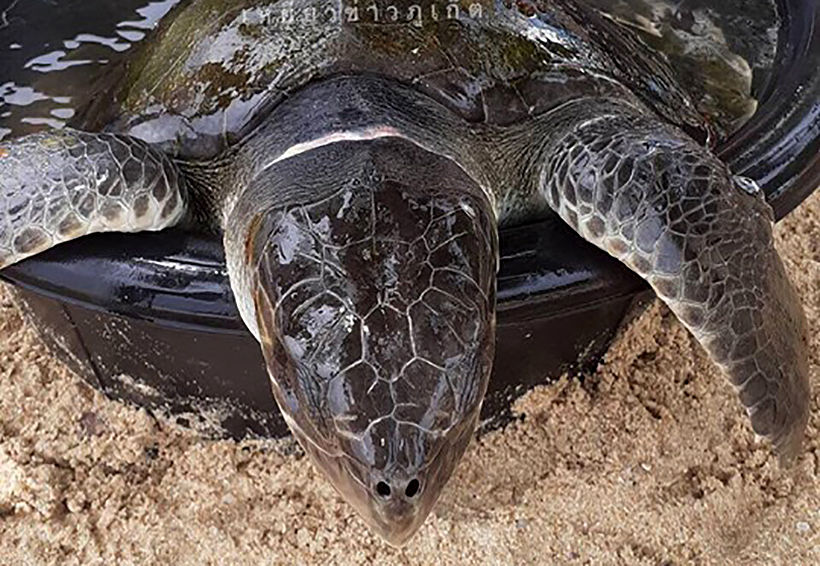 PHOTO: Aroon Solos
Today (August 15) at about 1pm, the lifeguard team at Nai Harn Beach rescued a small turtle, which had become stuck in a fertiliser sack.
They found the turtle washed up ashore with the sack wrapped up around its neck. They tried to carefully remove the sack from the turtle's neck but found that the turtle had been injured around the neck so they contacted the Phuket Marine Biological Centre to take the turtle back to the centre for further examination and treatment.
Well done to the lifesavers at Nai Harn.
VIDEO: Rawai Mayor Aroon Solos