Move to regulate diving industry [video]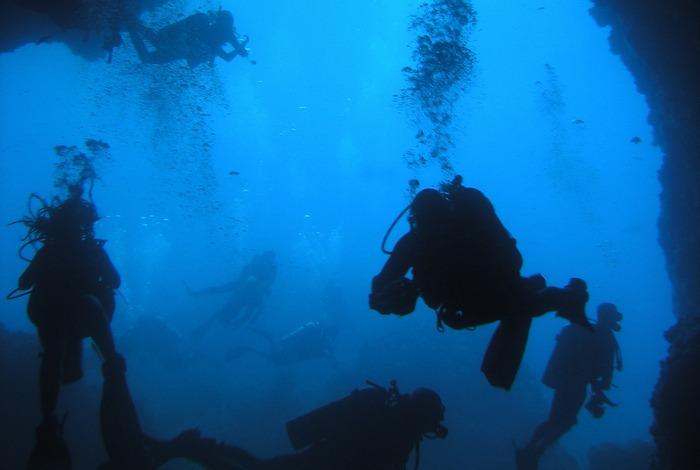 PHUKET: Independent diving excursions have been banned in Phuket and Phang Nga following a government move to tighten regulations and increase accountability in the previously self-regulated industry.
The move comes in the wake of a number of dive-related deaths and serious accidents in the region.
"Though the diving industry does have its own regulations, we need to take greater responsibility in ensuring that divers are safe. The recent accidents have shown that the only responsible government agency is ours," said Santi Pawai, director of the Ministry of Tourism and Sports (MOTS) Phuket Office. "However, due to a misunderstanding about the roles diving agencies, such as PADI, CMAS and SSI, play in the industry, we did not step in to ensure diving businesses are being run safely."
Previously, MOTS simply followed the standard procedures for approving diving companies like any other tour companies, with no special checks on equipment or the quality of the dive boats, Mr Santi explained.
"The first step to creating greater accountability within the industry is banning private diving. It doesn't matter how qualified you are or if you're diving with a buddy; it's necessary for your diving excursion to be linked to a recognized dive business," he said.
Mr Santi explained that responsibility needed to go beyond the individual responsibility each diver shoulders when being certified in the activity. He noted that if a dive accident occurred and the diver was not connected to a dive company, the boat owner would be investigated for possible negligence.
The MOTS has contacted representatives from PADI and CMAS in hopes of using their expertise to help with equipment and boat inspections. Both have reportedly been more than willing to assist the government.
"Diving businesses will still have to obtain the usual tour operator licence, which is valid for two years. However, we will also do an annual equipment and safety check," Mr Santi noted. "Additionally, there will be pop-up, on-water inspections, where we will check whether or not diving instructors on board are qualified."
On New Year's Eve, patrolling Krabi Marine Police put seven Phuket dive instructors behind bars for illegally working in the province.
"All seven suspects were certified dive instructors with work permits. However, the work permits were for Phuket, not Krabi," Krabi Marine Police Chief Anurak Parinyasathiragul told the Phuket Gazette at the time. "The boat they were working on, Aragon, was taking tourists to dive sites around Phi Phi, which is in Krabi."
Though Krabi is outside of his jurisdiction, Mr Santi explained that he would be coordinating with Phuket Marine Police to run similar investigations.
Also coordinating with MOTS and the dive agencies will be the Association of Thailand for Underwater Sports (ATUS), which became actively involved in the Phuket dive industry after 20 instructors were rounded up at Chalong Pier in 2014 and allegedly extorted for carrying dive equipment.
"What appears to be the problem is what is written in the dive instructors' work permits. The work is listed as 'diving instructor' and under this definition dive instructors are not allowed to do anything else, not even carry their own dive equipment," a legal representative at the time said.
Now, ATUS is stepping in to help co-ordinate efforts between the MOTS and diving certifying agencies. Two ATUS representatives joined a PADI meeting in Kata on March 8 that reiterated the need for dive professionals to adhere to all safety regulations.
About 50 dive professionals, representing a strong cross section of certification levels and nationalities, were in attendance.
"What we'd like to do is re-emphasize a few points. The reason we have the system and get you to use the system is because the system has been tried, tested and proven – and it works," explained Robert J Scammell, a PADI instructor examiner, at the presentation. "It's there to support you, and the student learns in a nice easy way."
Both Mr Scammell and PADI Regional Manager Andy Auer pointed out that deviations from the rules and regulations not only opened up professionals to criminal charges if something happened on the dive, but also could lead to being expelled from PADI – though that would be the least of the instructors' worries, they noted.
"People dying while diving is not just a private issue to be dealt with by the company and those involved. It has greater ramifications, effecting the entire reputation of the country. Therefore, we have to help each other solve the problems," said ATUS President Secretary Ratanaporn Promchoo, who attended the PADI meeting.
"PADI has expressed a determination to motivate their members to put a greater emphasis on diver safety and happiness than on money. This shows that PADI is taking the necessary responsibility for what happens in Phuket and the rest of Thailand."
Ms Ratanaporn confirmed that her office would be looking to work with Dive Supply, as well as PADI and SSI, to help train officers, so that they have a better understanding of the industry.
"Such training will help ensure that we all have the same idea and are able to move forward together," she said.
A number of widely-used self-regulated guidelines in the industry will now fall within government regulations, confirmed Mr Santi.
"There must be at least one dive instructor per boat and at least one tour guide per boat; There must be a maximum ratio of five divers to one professional at any time," Mr Santi said.
Within the industry, the underlying rule for all certified dive professionals is whether or not the actions were in line with those of a 'prudent' professional.
One measure that Mr Santi is considering implementing that goes beyond the current industry standards revolves around medical check-ups. Currently, dive companies have participants fill out and sign a medical waiver. Only if the participant is flagged for potential health risks, are they required to get signed approval to dive from a medical professional.
"I would like to see all divers have a bill of good health on file with the company they are diving with," Mr Santi said. "I have gotten a lot of negative feedback about this idea, mostly with regards to the barriers it raises that might prevent healthy individuals from participating in the activity."
Nonetheless, Mr Santi explained that ensuring everyone was seen by a doctor prior to diving would increase safety within the industry.
"If it's too much of an issue to have tourists go to a local doctor to get certified, perhaps dive companies could consider having their own medical staff," he said.
Mr Santi explained that he hoped the success of his move to ensure diver safety and professionals adhering to regulations would allow Phuket and Phang Nga to become model provinces for the rest of Thailand.
"I will present the plan to the Ministry of Tourism and Sports, so it can later be pushed out nationally," Mr Santi said. "We need to establish a system that will serve us well in the long term. As part of this campaign, we will encourage companies to take better care of our coral reefs and other marine treasures. Failure to do so will result in their licences being revoked."
Despite Mr Santi's statement, the operator of a boat that was filmed anchored on fragile coral off Koh Racha Yai on February 16 escaped a hefty fine and possible prison time after apologizing for the incident.
"We want tour operators to take 100 per cent care and responsibility for their guests. I do not want to be blamed for any more divers lost at sea or killed, simply because it is a tourism activity," Mr Santi said. "Once we start enforcing these new regulations, we will do it uniformly. We will not pick on anyone."
— Chutharat Plerin

Join the conversation and have your say on Thailand news published on The Thaiger.
Thaiger Talk is our new Thaiger Community where you can join the discussion on everything happening in Thailand right now.
Please note that articles are not posted to the forum instantly and can take up to 20 min before being visible. Click for more information and the Thaiger Talk Guidelines.