Live Wire: Is Phuket smart enough for the iPhone 5?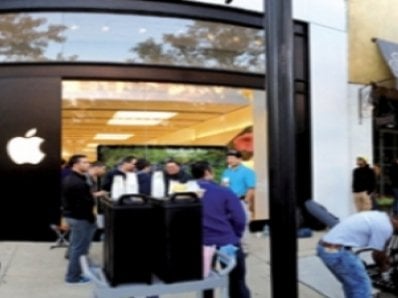 PHUKET: Last week I talked about the iPhone 5, how it compares to the Samsung Galaxy S III, and the problems that people from Toledo to Tashkent are going to have deciding which one to buy.

Here in Phuket, we have one HUGE question that doesn't concern much of the rest of the world – and it'll be a key factor in determining whether your purchase decision for an iPhone 5, should you feel so inclined, turns out to be prescient, or just another dud. Here's the core of the problem.

When you buy an iPhone 5, you'll expect it to support LTE – so-called "4G" – technology, if and/or when it ever appears in Thailand. One of the big selling points for the iPhone 5 (and the Galaxy S III) is its support of LTE.

LTE is worth the wait. In many parts of the world, LTE is almost as fast as a WiFi connection over fiber optic. That's fast – astoundingly fast for a wireless connection. Last June, PC Magazine ran a side-by-side comparison of LTE and HSPA+ carriers in the US. With real-world workloads, the Verizon LTE network in the US averaged 8.5 Mbps downloads. AT&T averaged 17.6 Mbps. Compare that to the 1 to 2 Mbps international download speeds that are common in Phuket, perhaps 8 to 10 Mbps domestic – and that's for a wired connection.

Of course, if we ever get LTE, the big speed bottleneck will come when the Internet Service Providers (ISPs) artificially hold back international access. They've done it before, they're doing it now, and there's no reason to believe that will change in the future. But at least the last mile will be fast.

Apple hasn't yet announced the iPhone 5 release in Thailand, but they have announced it in many parts of the world, and there's a dichotomy. Actually, a trichotomy. While most of the world thinks there is just one iPhone 5 (with different memory capacities and different colors), in fact there are three very different phones:

The Model A 1428 GSM runs LTE Bands (think "TV channels") 4 and 7, which just happen to be the LTE channels used by AT&T in the United States.

T-Mobile USA also has a planned LTE network that runs on band 4. Band 7 runs at 2.6 GHz. Band 4 runs at either 1.7 or 2.1 GHz. The latter, 2.1 GHz, is the frequency (with 9 "channels") being auctioned off in the "3G Auction" next month.

The Model A 1429 GSM runs Bands ("channels") 1, 3 and 5. Those are at 850 MHz, 1.8 GHz, and 2.1 GHz, respectively.

The former, 850 MHz, is the frequency currently used by CAT, DTAC and TrueMove-H for their "3G" HSPA+ network.

The Model A 1428 CDMA runs CDMA, which, with the demise of the CAT EV-DO network, is no longer supported in Thailand.

So here is the question. If you're buying an iPhone 5 for use in Phuket, should you get the A 1428 GSM or the A 1429 GSM?

The short answer is: I don't have a clue.

I posed the question to Khun Papada,the Area Manager for Apple distributor Com7 International, and he doesn't know, either.

This isn't an Apple problem, really. It's a Thailand regulatory problem. Which means, by definition, it's intractable.

If you get the A 1428, you're betting that at least one of the "3G Auction" winners is able to muster the political and technical prowess to turn their 3G win into a 4G LTE network. I can hear the squeals at the trough already. If the 3G Auction winners are, in fact, restricted to putting up 3G networks, you're dead in the water, because the phone doesn't support LTE on either TOT's 800 MHz or CAT's 850 MHz networks.

If you get the A 1429, you're betting that CAT will upgrade its existing 850 MHz system to an LTE network, or that one of the 3G Auction winners turns to LTE.

It isn't an academic question. Enormous amounts of money are involved – hundreds of billions of baht, over the course of the next few years. The regulators may have already given the nod for LTE deployment on the 3G Auction acquired bands – I can't find any information about it, one way or the other. It's entirely possible, though, that the government is very strictly auctioning off 3G (presumably HSPA and HSPA+) access to the 2.1 GHz frequency. If that is the case, a phone company upgrading from 3G to 4G isn't simply a matter of buying more expensive equipment for the towers, it'll involve regulatory approval from somebody, somewhere.Thus, the squeal.

3G is a different story, of course. I haven't seen the published specs, but I'd be willing to bet both iPhone 5 models will support all of Thailand's 3G services.

So, there you have it. I wouldn't be too surprised if Apple ponders this question for quite a while, before announcing which model(s) it will make available in Thailand.

If you're looking at buying an iPhone 5 outside of Thailand, be intensely aware of the fact that – depending on Thai regulatory vagaries – the particular phone that you buy may or may not be capable of running 4G in Phuket in the future.

That is, assuming Phuket ever gets 4G.

Woody's Sandwich Shoppes hold computer sessions under the tutelage of Seth Bareiss every other Wednesday afternoon, from 1 to 3pm. If you have a Windows problem that needs to be solved, drop by one of Seth's free afternoon sessions. Details in the Phuket GazetteEvents Calendar.

Live Wire is Woody Leonhard's weekly snapshot of all things Internet in Phuket.

Follow him on Twitter, @PhuketLiveWire, and "like" the pages at facebook.com/SandwichShoppe, facebook.com/phuketgazette.net and now Google+, or send him mail at Woody@KhunWoody.com.
— Woody Leonhard
Keep in contact with The Thaiger by following our
Facebook page
.
Never miss out on future posts by
following The Thaiger
.
Phuket prepares to welcome first Chinese tourists in over 6 months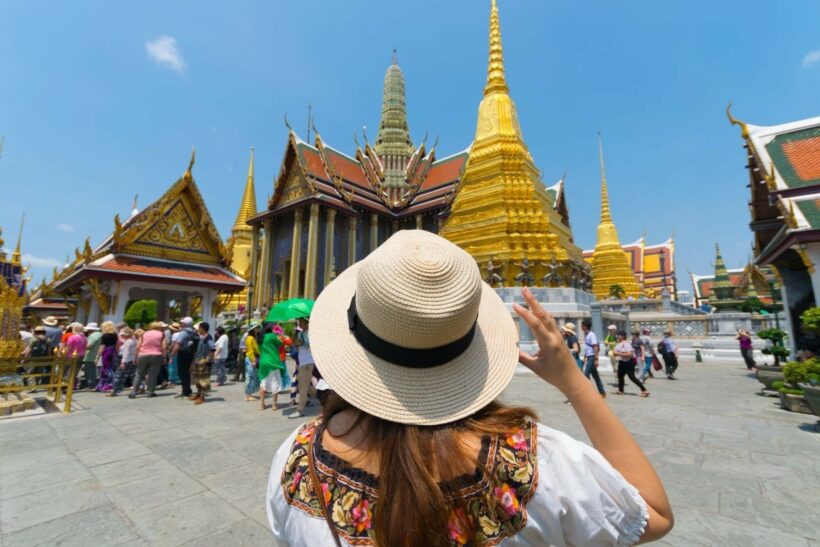 The first group of tourists to arrive under Thailand's new Special Tourist Visa scheme are expected to land in Phuket on October 8. The Bangkok Post reports that a flight from Guangzhou in southern China will carry 120 tourists, who will spend their first 14 days in alternative state quarantine. They are reported to be travelling under the government's new STV.
Arrivals who do not pass the initial health screening will be transferred to specially chosen hospitals, as "Patients under Investigation". Those who do pass the screening will be transported to alternative state quarantine once they've gone through immigration processing.
A Centre for Covid-19 Situation Administration spokesperson says the resort islands of Phuket and Koh Samui will be the first to welcome travellers under the Special Tourist Via scheme. He pointed out that Guangzhou has not recorded any new cases of the Covid-19 virus for a prolonged period, meaning next week's tourist arrivals are deemed "low risk". His assertion is confirmed from the official figures at worldometer.info website recording world Covid-19 cases.
The CCSA reports that there will be a limit of 300 foreign tourists admitted each week, but this will be reviewed after the first phase of the re-opening. All arrivals will be subject to 14 day quarantine, although the Tourism and Sports Minister Phiphat Ratchakitprakarn has suggested reducing this to 7 days eventually. The CCSA says they are not considering reducing the quarantine time at this stage.
Thiravat Hemachudha from the Thai Red Cross Emerging Infectious Disease Health Science Centre is not opposed to the idea.
"We can study this with foreign visitors who will arrive next month. During the 14 day quarantine they will be tested on the first, the seventh and the fourteenth day. If they are free of infections, we can shorten the quarantine to 7 days."
However, not all are in agreement, with a doctor from Bangkok's Chulalongkorn University cautioning against any shortening of the quarantine period.
Meanwhile, Phuket governor, Narong Woonsiew, says the province is ready to welcome the new arrivals, with Covid-19 labs in place at Phuket airport, and officials due to carry out a full dress rehearsal today.
Thanit Sermkaew, chief of the Phuket Public Health Office, says over 1,200 rooms at 9 hotels have been chosen as alternative state quarantine properties, with a total of 73 hotels, providing over 5,800 rooms, applying for consideration.
SOURCE: Bangkok Post
Catch up with the latest daily "Thailand News Today" here on The Thaiger.
Keep in contact with The Thaiger by following our
Facebook page
.
Never miss out on future posts by
following The Thaiger
.
Woman arrested for abandoning newborn baby on a bench in Phuket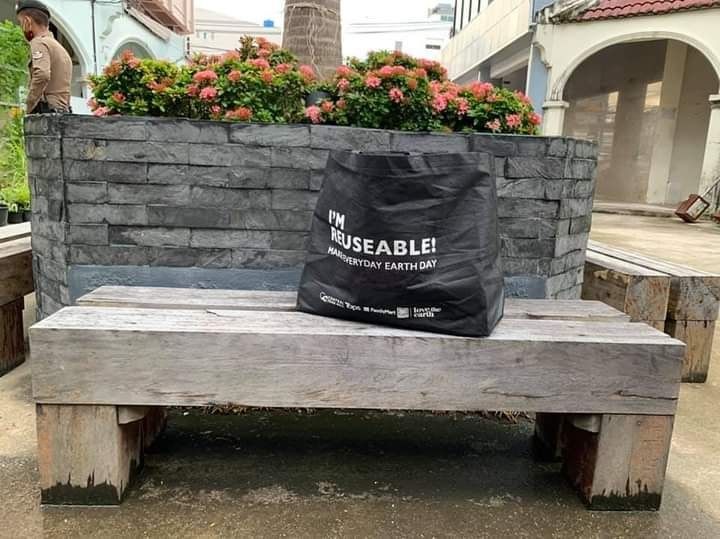 Police tracked down and arrested a Burmese woman who allegedly left her newborn baby on a bench in Phuket's Patong area last week. The mother faces charges of abandoning a baby.
The newborn was left in a reusable shopping bag on a bench behind a Krungthai Bank branch. A woman in the area heard the baby crying and found the newborn in the bag along with a bottle of milk, diapers and clothing. Police reviewed surveillance camera footage shows a woman, police later identified as Ei Ei Phyu, leaving the bag on the bench.
Police say the woman gave birth on September 9 at a local hospital in Surat Thani's Phun Phin district. Ei Ei allegedly took a van from Surat Thani to Phuket on September 22 and stayed with a friend in Patong. The early the next morning, she allegedly left her baby on the bench before boarding a bus back to Surat Thani.
Burmese workers in the Patong area told police Ei Ei used to work at a local Indian food restaurant before she moved to Surat Thani to work as a rubber tapper. Ei Ei allegedly told police she is not in the position to raise a child.
In earlier reports, police said the baby is healthy and does not appear to have any injuries.
SOURCE: Bangkok Post
Keep in contact with The Thaiger by following our
Facebook page
.
Never miss out on future posts by
following The Thaiger
.
Phuket police arrest 6 after finding large amounts of methamphetamine in raid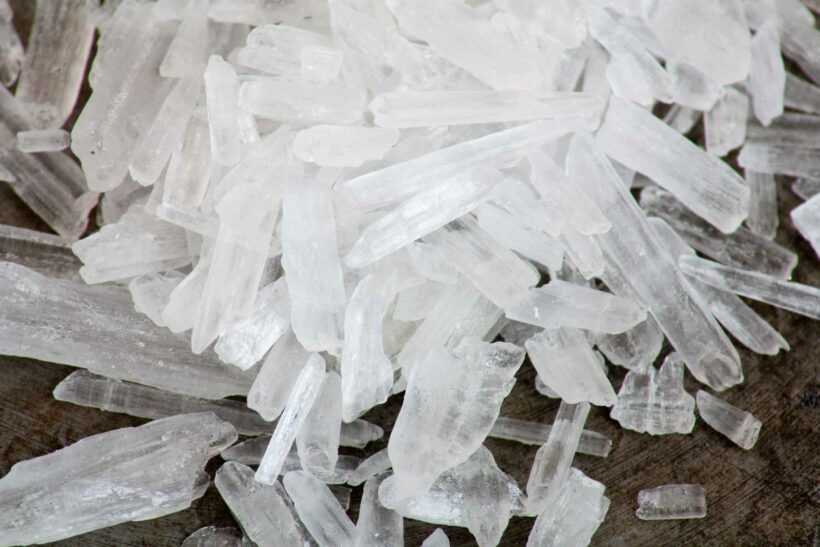 Phuket Provincial Police have arrested 6 people after finding large amounts of methamphetamine and other drugs during a raid. One suspect alone allegedly had 7.6 kilograms of crystal meth (ya ice) and over 12,500 methamphetamine pills (ya bah). 29 year old Surasak 'Bank' Wijit and 27 year old Panida 'Mei' Saeyang were arrested at an apartment car park in Soi Lookkaew, Moo 6, Rassada, in eastern Phuket, after they were found in possession of the drugs.
Police also found 2 mobile phones and a red Honda PCX, registered in Phuket, as evidence. Both suspects have been charged with posessing a Category 1 drug with the intent to sell.
Other suspects arrested at the same time include 36 year old from Chiang Rai, 42 year old Sarawut 'An' Srichanon, from Ranong and 31 year old Pornthep 'Iew' Thepchampa, who were charged with the same crimes in Chalong after police found more drugs in their possession. 33 year old Kamon 'Kung' Sae-ngow, was arrested as well after police found kratom juice and leaves at a house in Rassada. He was taken to Phuket City Police station and was charged with a Category 5 drug possession.
SOURCE:The Phuket News
Keep in contact with The Thaiger by following our
Facebook page
.
Never miss out on future posts by
following The Thaiger
.