F1: Prayers, politics, practices and plans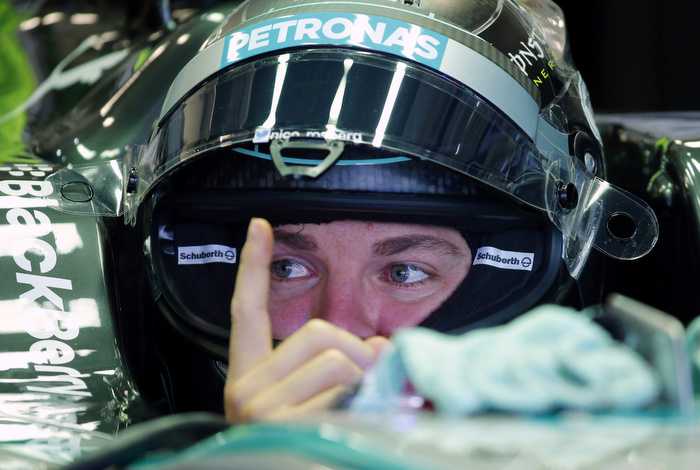 PHUKET: Well, apart from Rosberg's DNF, Singapore went according to form, and Japan of course was affected by a typhoon. This weekend, F1 finally arrives in Russia for its first time at the pristine Sochi Autodrom. It's hard to bet against a Mercedes 1st and 2nd here, with Red Bull's cars not far behind and a good showing from Williams and Ferrari. Between the two Mercedes, perhaps it's Nico Rosberg's turn again.
But it's a new track, and maybe Sochi can surprise us. Teams think data from Singapore is likely to be the most reliable guide, with a similar blend of tight corners and intense straights.
Marussia's Jules Bianchi is still in a critical condition in Japan following his horrifying crash into the back of a tractor at Suzuka last weekend, so Marussia will field only one car as a mark of respect. I am sure the whole paddock has him in their thoughts.
Russian President Vladimir Putin may also be in a critical condition. The great showman uncharacteristically celebrated his birthday on Tuesday alone in a forest. Russia's Ukraine adventure gained nothing except sanctions for a country in an economic crisis. Russia's central bank injected US$50 billion of currency reserves just to keep the rouble sinking stably, foreign investment fell by 50 per cent and the Finance Minister called for a cut in lavish defence spending. Defence expenditure is what broke the USSR, and would sink Russia too. An economy smaller than the UK's cannot hope to keep military pace with the US and Europe combined.
F1 is no stranger to internal politics; Bernie Ecclestone, the Federation Internationale de l'Automobile, the constructors, the drivers and the engineers continually pirouette in an infinitely variable money-machine of byzantine complexity. Sebastian Vettel is off to Ferrari, and Alonso is on the move too, probably to McLaren. What odds might I get on Lewis Hamilton going home to McLaren as well? The Bahrain F1 has provided street politics, the Shanghai GP is a shop window for China amidst local apathy, and Rio provides everyone with war stories. So what of Russia?
In the midst of economic gloom, empty cheese shelves and the Ukraine debacle, F1 provides Russians with a chance for much desired glamor. It also allows Russia to be center of a world stage in a positive manner. It will be interesting to see who comes to Sochi to benefit from it. The Times claims Putin, who is "a close friend" of Bernie Ecclestone, will be there. There's even a t-shirt with the President's head photoshopped onto one of Ralph Schumacher's old Toyota F1 suits.
Russia wants a good show, and I am optimistic they will provide it.
Daniil Kvyat, F1's youngest points scorer, will be the only Russian on the grid for the inaugural race and the grandstand has been named after him.
Sochi Autodrom is 5.8k, the third-longest circuit on the calendar behind Spa and Silverstone. It runs with average speeds around 210km/h, top speeds of around 320, and more than 50 per cent of the lap on open throttle. The corners have different radii, to keep drivers honest. There are two drag reduction system (DRS) zones, one between turn 1 and 2 with the detection point prior to turn 1 and the second between turn 10 and 12 with the detection immediately before turn 10.
There are opportunities to pass, the right-hander of turn 13; out-braking opportunities going into turn 2; and strategists will look to line up moves through turn 4 and 5.
The complex turn 2-3 may be the key. Turn 2 is a 90-degree right-hander at the end of the main straight, with a small left-hand kink leading into a long sweeping turn 3. Track designer Hermann Tilke estimates an approach at around 120km/h, accelerating to around 200km/h before braking into right-hander turn 4. This will scar tyres throughout.
Pirelli, as ever, is aiming for between two and three pit stops. They are bringing the medium and soft tyres, a combination last seen in Belgium. The ability to manage tyre wear has been the decider so far this season. So, watch for how drivers perform here.
Comparisons are being drawn between Sochi, Valencia and Singapore. However, turn 3 looks like the famous turn 8 at Istanbul.
No doubt President Putin will wish to be on camera to soften his image. But of course his problems – like those of all politicians – are not his enemies, but his friends. Russian leaders are removed by those closest to them. Will any of them appear to bask in Bernie's aura?
Because Sochi is a brand-new track, don't take too much notice of practice times. Teams were working on set-up rather than outright pace. Qualifying is going to be very interesting.
The race is on Sunday at 6pm, and Qualifying on Saturday at the same time. Join me at The Green Man to watch it on The Big Screen.
— The Digby

Join the conversation and have your say on Thailand news published on The Thaiger.
Thaiger Talk is our new Thaiger Community where you can join the discussion on everything happening in Thailand right now.
Please note that articles are not posted to the forum instantly and can take up to 20 min before being visible. Click for more information and the Thaiger Talk Guidelines.