Excuse Buster: The hidden health dangers of fungi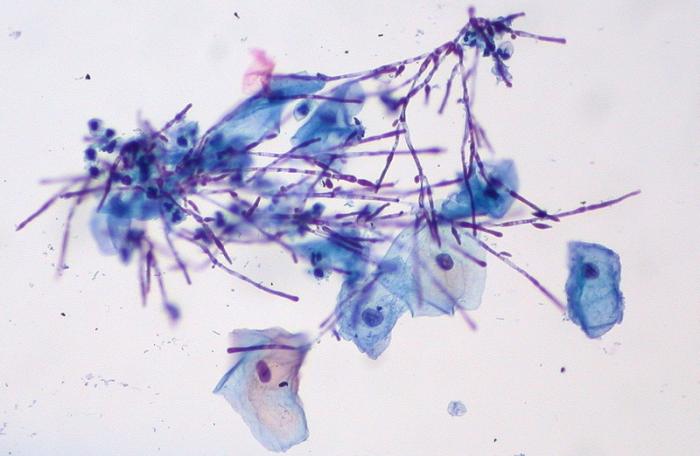 PHUKET: "It is ironic that this humble fungus, hailed as a benefactor of mankind, may by its very success prove to be a deciding factor in the decline of the present civilization", said Dr John I Pitt, in The Genus Penicillin, 1979.
'Antibiotics save lives.' But has our overuse of antibiotics for killing bacteria contributed to creating a dangerous internal environment for the growth of another pathogen – fungi?
The Fungal Link by Doug Kaufman is one of the books that transformed the way I approach clients, and his message is revolutionary. He believes that the simple fungus is behind most of our health ills today from obesity, to hormone disruption, skin disorders and mood imbalances.
Is he being too general – could one group of organisms really cause so much disease? After many years using his protocols, including his anti-fungal diet and many of his supplement plans, I'm convinced there is a strong foundation to his belief.
If the overuse of antibiotics leads to intestinal imbalances and fungal infections, why don't doctors know this? Kaufman says it's because fungal infections were rare 50 years ago when pharmaceutical drugs were also rare.
The most common organism implicated in fungal infections is Candida, which is found in the human digestive tract, mouth, and genital region. Under normal circumstances, levels of Candida are controlled by beneficial bacteria. However, if the bacteria-fungus balance is upset by the use of antibiotics, cortisone, birth control pills, a compromised immune system, or living in a moldy environment, this can lead to an overgrowth of Candida.
Fungi grow in a plant-like way, sending roots into the intestinal wall looking for food. These roots bore holes through the intestinal tract causing a condition now known as "leaky gut syndrome". This means that damage to the intestinal wall is allowing bacteria, bacterial debris, food, pollens, environmental pollutants and many other materials to bypass the normal protective barriers and enter the body. Could the rise of fungus have anything to do with the current allergy epidemic? I think they definitely play a role.
What about hormone disruption? Could Candida be responsible for the current epidemic of hormonal dysfunction, from thyroid disease, adrenal fatigue and sexual health disorders? Many experts think so.
Fungal overgrowth can cause so many different symptoms, that the best way to know if you are suffering from it is to review your environment, diet, lifestyle and stress.
ENVIRONMENT
Humidity and mold go hand in hand. Living in Phuket we need to be vigilant in reducing mold exposure in our home and work environment. Regularly check areas that may be damp as these spots often harbor mold growths. Use vinegar or bicarbonate of soda to clean surfaces, as both are natural, non-toxic products that also remove mold.
DIET
You will essentially need to follow a low carbohydrate diet for three to 12 months depending on severity. This includes the removal of grains, sugar, most fruits and starches. So it is a diet high in protein, with lots of good fats, nuts and seeds, and plenty of vegetables. Cultured dairy such as yogurt and kefir can also play a good role in the diet, providing a natural source of probiotics that fight the fungi.
LIFESTYLE AND STRESS
Stress and quality sleep play a greater role than most people think when it comes to healing the body. If the adrenal glands are fatigued, then the ability to heal the damage caused by fungi is compromised. Also lifestyle and how one spends free time (at the pub, in front of TV, or moving about outdoors) often play key roles in health.
BATTLING THE FUNGI
Consuming probiotics can help. I recommend taking an anti-oxidant supplement which includes vitamin A, C, E and zinc or selenium, as they are antifungal. Vitamin D plays a key role in many physiological functions including immune system strength and metabolism.
Two of my favorite fungi fighters are Colloidal Silver (found in most health stores in Phuket) and garlic (a favorite in Thai cooking).
WHEN YOU START WINNING
This is such an important aspect of this process. So many people have embarked on an antifungal regime only to stop due to the symptoms of the detox. When the fungi start to die off, you can experience symptoms like nausea, headaches, colds, flu, mood swings, depression and joint/muscular pain. So I recommend people who feel they suffer from mold or fungi, to work with a professional and always take it slow. You need to give your body the chance to remove the poison the fungus is releasing as it dies.
For anyone embarking on an anti-Candida program please read the book The Fungus Link or visit www.knowthecause.com by Doug Kaufmann featured in the movie Moldy produced by Bulletproof Coffee's inventor Dave Asprey.
Craig Burton is a Certified Sports Nutritionist (CISSN) with a Bachelor of Science degree (Sports Science) and a National Academy of Sports Medicine (PES) certification.
— Craig Burton
Keep in contact with The Thaiger by following our
Facebook page
.
Southern Thailand braces for rough weather and rain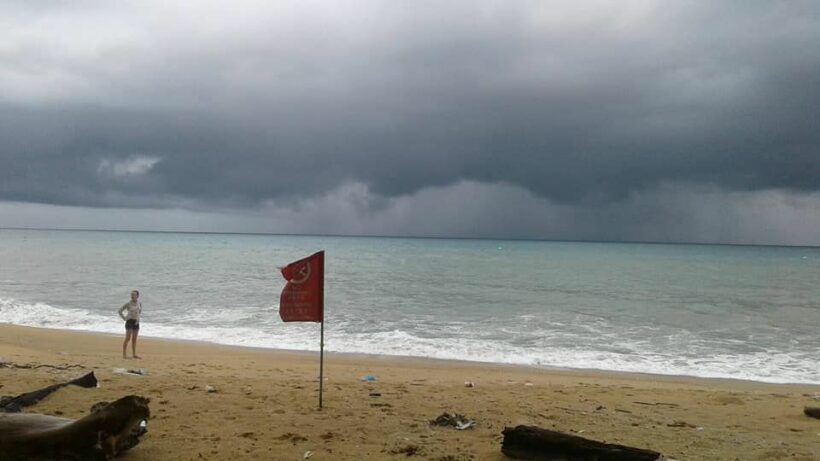 The Thailand Meteorological Department issued a weather warning for southern Thailand with torrential rain forecast to hit the region throughout the weekend. The heavy monsoon over the Gulf of Thailand and south of the country is being blamed for the rough weather, with the TMD predicting flash flooding in many areas.
(Phuket, Hat Yai and Hua Hin's forecast below)
"Waves are expected to reach 2 metres in height in the lower Gulf of Thailand and possibly higher at the height of the storm. Ships are advised to proceed with caution."
For the north and northeast of Thailand, the TMD forecasts strong winds and cooler mornings as the arrival of the "winter" season, coupled with a moderate high-pressure system, causes temperatures to dip.
Hua Hin's five day forecast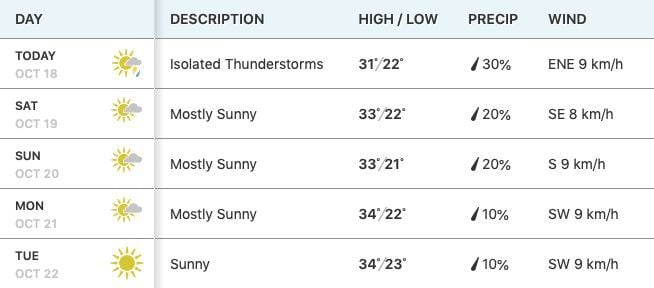 Phuket's five day forecast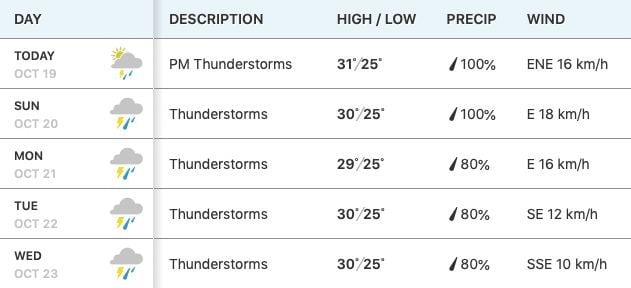 Hat Yai's five day forecast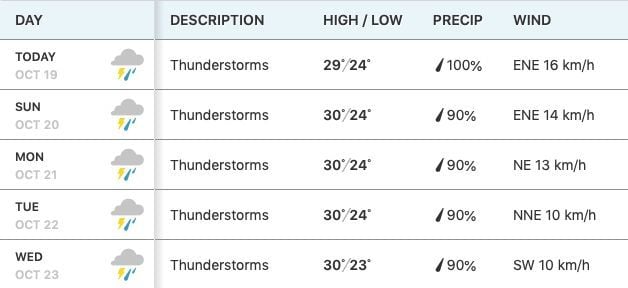 SOURCE: The Nation | weather.com
Keep in contact with The Thaiger by following our
Facebook page
.
Now you see him, now you don't… Patong Police hunt foreigner over $30k theft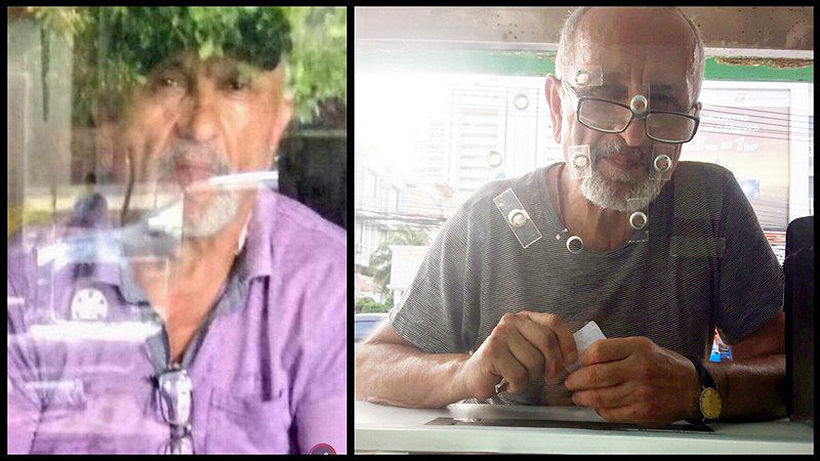 PHOTO: Patong Police
Patong Police have yet to develop any tangible leads tracking down a foreigner who made off with US$30,000 in cash from a currency exchange booth in Kalim, north of Patong in Phuket, last Tuesday.
The man is about 168 centimetres tall with grey hair and around 60 years old, Patong police told The Phuket News.
"We have no clue what nationality he is."
He was last seen at the currency exchange booth wearing a purple polo shirt, blue jeans and black cap. Police have checked hotels in the area, police stations across the island and Phuket Immigration, but have yet to join the dots and come up with firm leads.
"Investigators have checked CCTV in the area and collected what evidence we have but we still do not know the man's name or where he was staying."
The man had visited the booth several times before Tuesday, when he disappeared with the $30,000 in US banknotes, according to police.
"It was always small amounts", he added, noting that the amounts didn't warrant staff at the exchange booth to check the man's passport before making the exchange.
The man arrived at the booth again at about 1pm on Tuesday, saying that he had 900,000 baht cash to exchange.
SOURCE: The Phuket News
Keep in contact with The Thaiger by following our
Facebook page
.
Mystery surrounds security guard found dead in his Phuket room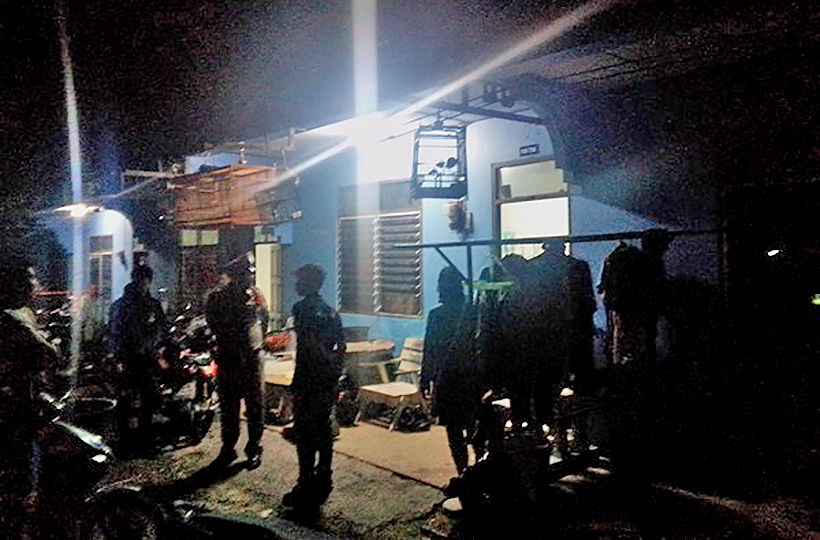 PHOTOS: Phuket Hot News
The security guard of a hotel in Nai Yang, northern Phuket, 52 year old Yingyot Butsabong, from Maha Sarakham province, was found dead yesterday (October 16) in his room. Police remain mystified how the man came to grief.
A woman named Supattra received a call from the hotel he worked at and was informed that he didn't show up at work yesterday, so she went to his apartment to check on him.
She saw that his room was locked from the inside, so used the key she had in her possession to open the room and found Yingyot laying on the floor, face down. She thought he was just sleeping so she tried to wake him up but once she flipped him, she found that he already passed away.
She immediately called Saku police, and once on the scene, police found that there was some blood on the floor. The man had a 2 centimetre wound on his left eyebrow which was deep into his skull. There was also a wound on his chin about 1 centimetre long and about a centimetre deep. His left eye had a bruise which looked like he was attacked by a hard object.
Police report that he had been dead for around four hours in the room.
The room was not ransacked and there was no sign of fighting or theft. His body has been sent to Thalang Hospital for a detailed autopsy and to look into the cause of death.
SOURCE: Phuket Hot News
Keep in contact with The Thaiger by following our
Facebook page
.