Phuket
Crackdown banning 'walk-in visa runs' to begin August 13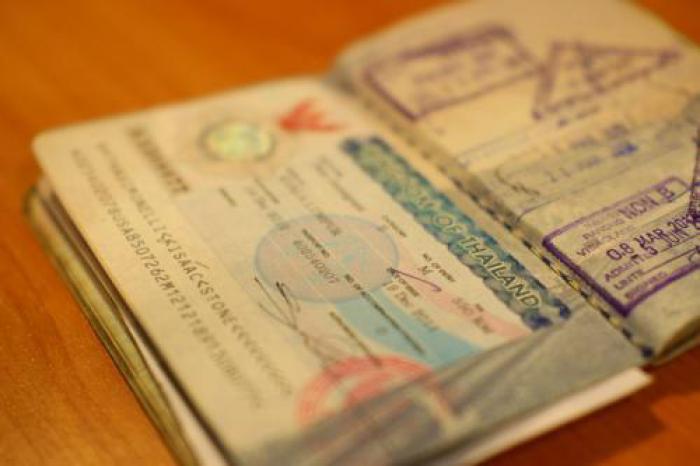 PHUKET: Foreigners will be allowed to continue to re-enter Thailand on three consecutive "walk-in" visas until August 12, Ranong Immigration Superintendent Ekkorn Bussababordin assured the Phuket Gazette today.
The news follows the appearance of a formal notice posted on Bangkok Immigration's website on May 8 stating that any persons who exit Thailand after completing a stay in the Kingdom on tourist-visa exemption status* are to be refused re-entry to Thailand.
The order, posted in Thai (click here), states that the new rule is to come into effect at all immigration checkpoints – including airports – after August 12.
"We will continue to allow foreigners to enter Thailand on visa exemption status, but only if they have not done so three times before," Col Ekkorn told the Gazette.
After completing three consecutive stays on visa exemption status, foreigners must obtain a visa from a Royal Thai Embassy or consulate to be able to re-enter Thailand, he said.
"However, from August 13, our officers will refuse any foreigners attempting to re-enter Thailand if they have just completed a visa-exemption stay," Col Ekkorn said.
Foreigners refused entry at the Ranong Immigration checkpoint risk stranding themselves in Myanmar, an officer at Ranong Immigration told the Gazette last week (story here), as there is no Royal Thai Embassy or Consulate in Kauthaung, the town across the Kraburi Strait from Ranong.
The notice posted last Thursday explained that any foreigner who completed even one "visa run" in order to re-enter the country on visa-exemption status was to have his passport stamped "O-I", indicting they had already been "out and in" from/to Thailand.
Any foreigner attempting to re-enter Thailand after August 12 with a passport stamped "O-I" is to be refused re-entry, the notice warned.
The notice also explained that Immigration officials were targeting specific nationalities "such as Koreans".
Only in special cases will people be permitted to re-enter Thailand on consecutive trips on visa-exemption status, the notice read.
Immigration officers seeking clarification on the new rule are to contact Immigration Bureau Deputy Commissioners Maj Gen Natthorn Prosunthorn or Maj Gen Chissanu Yuktatat.
No contact details for the generals were provided in the notice.
However, the Gazette notes that the Ministry of Foreign Affairs (MFA), which is the Royal Thai Government administrative division responsible for issuing visas, does not clarify the number of visa-exemption entries a person may make.
The MFA currently states on its website (click here):
"Nationals of the United States of America and 41 other countries are eligible to travel to Thailand, for tourism purpose, with the exemption of visa and are permitted to stay in the Kingdom for a period not exceeding 30 days. Therefore, you do not need a visa.
"However, please make sure that you are in possession of a passport valid for at least six months, a round-trip air ticket, and adequate finances equivalent to at least 10,000 baht per person or 20,000 baht per family. Otherwise, you may be inconvenienced upon entry into the country.
"Furthermore, foreigners who enter the Kingdom under this Tourist Visa Exemption Scheme may re-enter and stay in Thailand for a cumulative duration of stay not exceeding 90 days within any 6-month period from the date of first entry."
* For a full list of nationalities granted visa-exemption status, click here.
— Saran Mitrarat