Phuket
Calling all Phuket's statisticians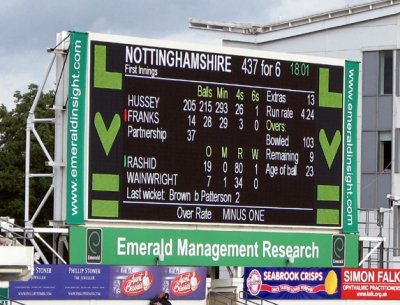 PHUKET: When the game of cricket is mentioned to people who have never been involved with this multi-faceted sport, invariably a statement is made to the effect, "I don't understand the rules and how it's scored".
Well, here is your chance to learn the intricacies of cricket scoring from one of the region's most highly respected and experienced scoring technicians. The Phuket Cricket Group (PCG) will hold a "Scoring Course" from October 29-30, which will be led by Richard Lockwood.
Richard has scored cricket matches at the sports' highest level and has performed sterling work for both the Asian Cricket Council (ACC) and the Cricket Association of Thailand (CAT). He also scores in the highly publicized Indian Premier League (IPL).
The course will take the form of a classroom session on the Saturday afternoon followed by scoring a live game on the Sunday morning to put newly acquired skills into effect.
Venue for the classroom course is yet to be confirmed by the PCG committee. However, it will be held at either Karon Sea Sands Hotel or Laguna.
Sunday morning's "theory into practice" session will take place at Cherng Talay school grounds in Thalang.
Keep in mind that neutral scorers at cricket matches in Phuket will be provided with food and beverages for their efforts.
If you are interested in pursuing this most noble of disciplines, email Richard Folds, PCG's head of officiating at umpire@phuketcricketgroup.com as soon as possible.
— Neil Quail