Phuket
British backpacker found safe and well in Krabi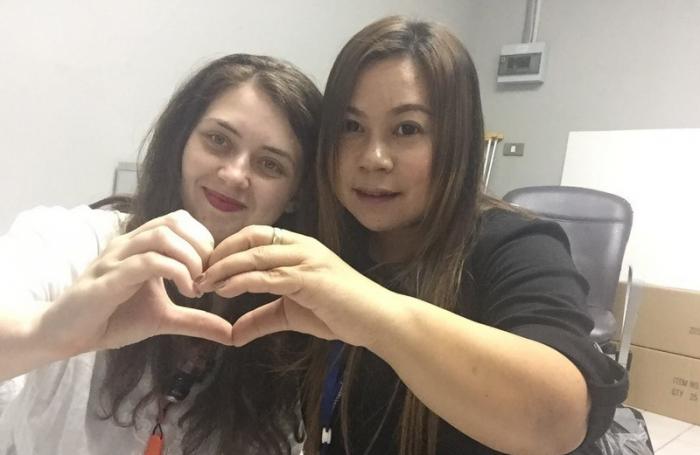 PHUKET: Police in Krabi have tracked down a 21-year-old British woman who disappeared for six days while travelling in Thailand, prompting a social media frenzy to help find her.
Krabi Tourist Police confirmed that they found Ms Taylor at Krabi International Airport earlier today. Tourist police stayed with her to ensure her safety, while awaiting the arrival of a family member from Bangkok to take care of her.
The family of Grace Taylor reported that she hadn't made contact for nearly a week, except for a frantic phone call she made to them yesterday morning from Ao Nang, in which she alleged that people were 'trying to hurt her and were following her' (story here).
Ms Taylor's mother immediately arranged a flight home for her daughter from Krabi International Airport. However, she missed the flight, prompting her mother to make a second appeal for help by posting the following message on Facebook:
"STILL MISSING. Grace contacted us at 11am today from Ao Nang, she was very stressed and frightened saying that people were trying to hurt her and were following her and she wanted to come home. We calmed her down and booked her a flight from Krabi tonight but she apparently reached the airport but didn't catch her flight and has gone missing again. We are desperately worried, all previous backpacker sightings have reported that she is disorientated and not in a good mental state. Please can I reach out to the backpacker community once again to look out for her and get her safe. A family member is flying out tonight to come and bring her home."
"We found her at the airport and she is safe. She seems fine and doesn't appear to have come to any harm," said Krabi Tourist Police Chief Man Rotthong this afternoon. "She has been in contact with the British Embassy and will be met by a relative later today.
"At this stage, we cannot confirm whether or not any crimes have been committed," Lt Col Man said.
Last December, Phi Phi Police located a British backpacker, who was reported missing by deeply-concerned family members after an unnerving 'final' phone call (story here).
— Chutharat Plerin