Phuket
Big snake rattles Phuket henhouse, and its owner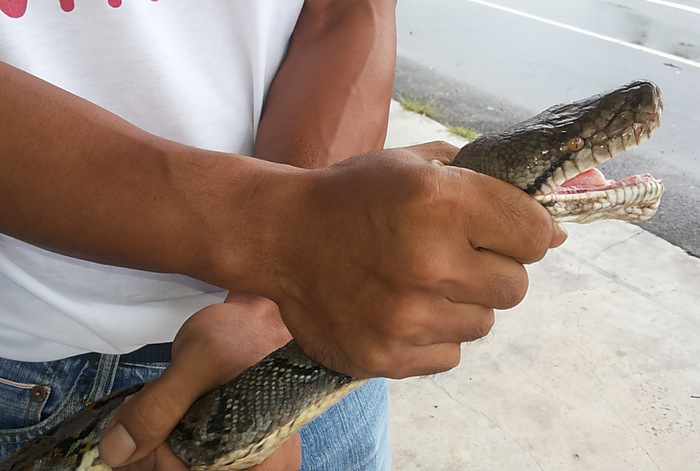 PHUKET: A local resident received a fright yesterday when she went to investigate what was causing a commotion in her chicken coop near her house in Srisoonthorn, Thalang, in central Phuket, yesterday afternoon.
"I heard my ducks and my chickens panicking, so I went to the henhouse to see what was scaring them," said Wanna Bilabdullar.
That's when she saw the python.
"That was scary," Ms Wanna said. "I immediately called the Kusoldharm Foundation, and their rescue workers arrived about 10 minutes later."
It took the rescue team about 30 minutes to capture the constrictor, which measured more than two meters in length.
The snake was released in a forested area far from any communities, a rescue worker said.
This marks the fifth time this month that authorities had to be called to remove large snakes from Phuket properties.
— Thawit Bilabdullar