Phuket
What university techies can give back to Phuket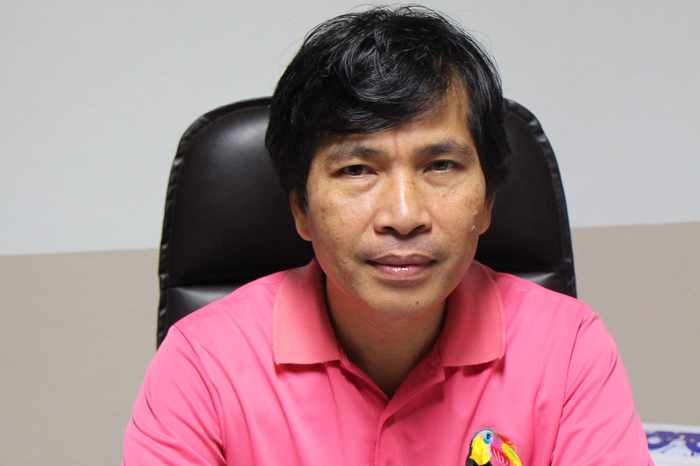 Pun Thongchumnum has been the Dean of the Faculty of Technology and Environment of Prince of Songkla University (PSU) Phuket campus since 2012. He has a PhD from PSU Pattani campus and was Associate Dean for Research and Development of IT at PSU from 2006-2012.
Here, he talks about the role of the university and the contribution that technology can make to Phuket.
PHUKET: The role of a university is to produce educated manpower; conduct research to increase knowledge and solve problems; provide information to the community; and preserve and develop local culture.
What contribution can a faculty of technology and environment make to a place like Phuket, which revolves so much around tourism?
To start with, we can help preserve our breathtaking landscape by cutting down on illegal construction. There are all kinds of violations of building codes here – some structures are built too high, some are built on slopes too steep and some are built on public land.
We're in the process of developing a program that will allow people to click an area on a map and see all relevant Thai laws that apply to that area: environmental, marine, civil and more. Anyone considering buying land or building on land can use the program to find out whether it is legal to buy and what structures may be built on it.
Two of the biggest environmental problems that Phuket faces – garbage and wastewater management – rely on technology too: from the design of plants to technological processes.
However, we shouldn't rely too much on technology. While we have the tools to solve, for example, tough pollution problems, we should keep in mind that the problems are of our own making, and we are better off preventing them in the first place.
If we appreciate what a lovely place we live in, we are more likely to protect the island's environment, and thereby the primary source of livelihood on Phuket: tourism.
Technology has an important role to play in the tourism industry as well.
We can create databases, for example, that help hotels upgrade service, by recording what guests like and don't like in the way of food, activities, amenities and so forth. This allows hotels to provide more personalized service when guests return, making them feel more welcome and well taken care of.
We can also use technology to sell Phuket and attract more tourists. We can create dynamic, interactive videos that will allow tour agents or potential visitors to have a very clear sense of what it's like to come here.
The university can use technology to fulfill its responsibilities as a public entity too.
We've already signed a Memorandum of Understanding (MoU) with Phuket City Municipality to set up an IT learning center at Saphan Hin where anyone can go to learn how to use computers.
We've donated secondhand computers to people in rural areas of Phuket, Phang Nga and Krabi, and showed them how they can use them in their jobs. For example, we taught farmers how to sell their products online.
Our graduate students and professors are continually researching issues that affect Phuket. The deep knowledge that we gain from these studies is a contribution to the community in itself, because it can be used to determine solutions to local problems.
Finally, we contribute to social development by offering scholarships, with one condition: once the students graduate, they must come and teach with us. Doing this encourages bright students to stay on the island, which prevents "brain drain" and helps develop the university. This, in the long run, can help Phuket develop wisely.