Phuket
Any Phuket police failure to protect legal taxis will have consequences, says military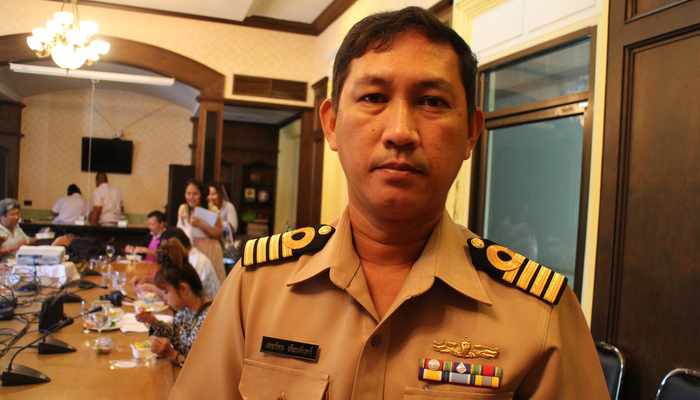 PHUKET: The military issued a threat today to any Phuket police officers who fail to protect people wanting to become legal metered taxi drivers.
"The military will ensure that police look after the safety of customers and their drivers. If officers are found doing otherwise, they will face firm action," said Capt Petcharat Teanjun of the Third Naval Area Command during a meeting today.
"We ordered police on July 25 to start hunting down influential people who protect drivers that threaten passengers, charge extortionate prices or refuse to allow other taxi services in 'their' area."
Capt Petcharat promised legal drivers their safety after concerns about violent backlash from the taxi mafia were voiced ahead of the opening of Phuket's one-stop metered taxi registration service (story here), which is part of a slew of initiatives designed to revamp Phuket's taxi system.
"Some people wanting to become legal metered-taxi drivers are afraid that the mafia or other people will attack them, as they have seen happen in the past. For our plans to work, we must make sure that the island is free of taxi mafia," said Jaturong Kaewkasi, chief policy adviser of the Phuket Land Transport Office.
Capt Petcharat also showed his support for the police and made it clear that the military would support those who uphold the law.
"Those doing good work don't have to worry about being blackmailed with threats of being transferred to more violent or dangerous provinces," Capt Petcharat said.
"As long as you work to protect the law and the people, the military will support you."
— Saran Mitrarat