Phuket
One-stop registration center good news for Phuket's taxi-driver hopefuls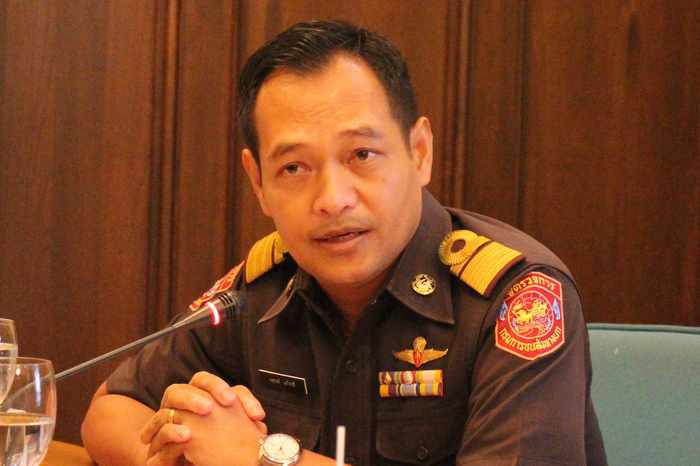 PHUKET: In a push to standardize taxi services throughout Phuket, an exhibition with a one-stop service center will open next week to help drivers register their cars to become legal metered taxis.
The exhibition will be held from August 9 to 12 at the Phuket Land Transport Office (PLTO), said Jaturong Kaewkasi, chief policy adviser of the PLTO.
"There will be many car modification companies that can set up metered taxi lights on top of the cars, as well as the taxi fare machines inside. The cost for these modifications will be about 6,000 to 7,000 baht. The fee to register as a legal metered taxi is about 1,000 baht," Mr Jaturong said.
"Cars wanting to apply for registration must meet all legal taxi qualifications [special report here]. However, we have changed one rule: the car must be no more than six years old to be eligible, and it can only be in operation until it is nine years old."
The previous rule stated that the car had to be less than two years old to be eligible.
"Drivers must also have a commercial driver's licence. We will have a counter at the exhibition that can issue commercial driver's licences," Mr Jaturong noted.
If an applicant wishes to register a car that is still being financed, he or she must have documents from the bank or finance company proving that regular payments are being made, Mr Jaturong said.
"We also sent a request to the National Council for Peace and Order asking them to extend a line of credit of up to two million baht, which would allow would-be cab drivers to buy metered taxis on easy terms, using a loan guaranteed by the government," explained Mr Jaturong.
Mr Jaturong said that there is a very high level of interest on the island to become a metered-taxi driver.
"By about 10am, we already had 10 people ask us about how they can register," he said.
"We are also pushing for taxi freedom, so that drivers can pick up and drop off passengers wherever they please."
Mr Jaturong noted, however, that municipalities must first set aside parking places for legal taxis and set up a number for a taxi call service (story here).
"After every municipality finds a location for taxi parking and sets up a telephone number. Then, we will put notices in hotels," Mr Jaturong said.
— Saran Mitrarat