Phuket
15 Nepalese tourists injured in Surat Thani bus crash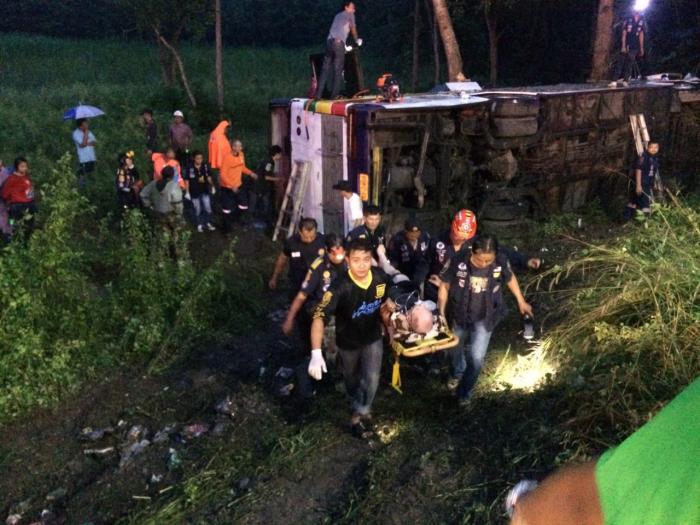 SURAT THANI: Fifteen Nepalese tourists were injured when their chartered bus lost control in heavy rain and crashed into a tree in Surat Thani's Tha Chana district early yesterday morning.
Five of the tourists are in critical condition.
Police officers and rescue workers from Tha Chana rushed to the accident scene on the southbound lane of Asia Highway 41 in Tambon Prasong around 6am.
It is believed the bus left Bangkok on Tuesday evening, bound for Krabi province. Initial investigations found that heavy rain in the area had caused the road surface to become slippery.
— The Nation