Newly discovered 3,000 year old cave paintings in Phang Nga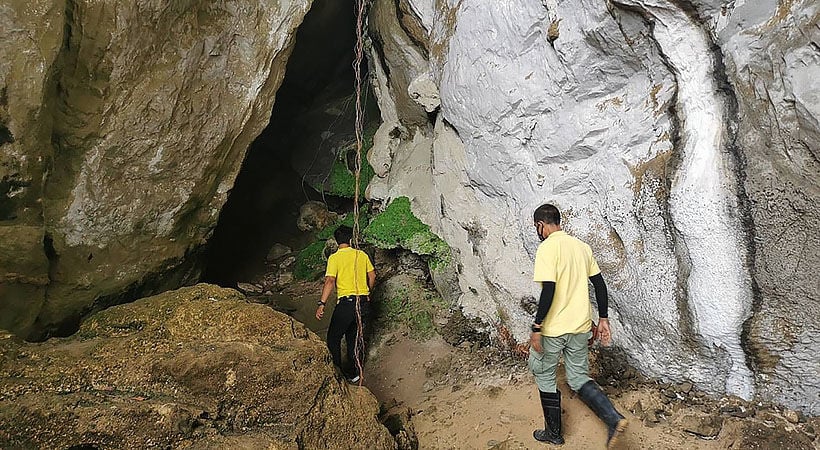 New cave art, reportedly at least 3,000 years old, has been discovered in the southern Phang Nga province's Phang Nga Bay Marine National Park. The head of the park says he he found the ancient paintings while leading park officials to investigate the Petch Pakarang Cave at Koh Talu in Takua Thung district on Friday. Currently there are 4 locations in the park where ancient paintings can be found… Khao Phra At Thao, Khao Nak, Khao Raya, and Khao Khien.
"A new set of ancient paintings were as same as other paintings found in Phang Nga Bay and nearby areas. We're waiting for related authorities to join our investigation. We assume these paintings were painted by ancient sailors who came to shelter from the monsoon. The Fine Arts Department says these paintings were done not less than 3,000 years ago."
Many of Ao Phang-Nga's limestone islands have prehistoric rock art painted on or carved into cave walls and ceilings, rock shelters, cliffs and rock massifs. Images at Khao Khian (the most visited cave art site) contain human figures, fish, crabs, prawns, bats, birds and elephants, as well as boats, weapons and fishing equipment, seemingly referencing some communal effort tied to the all-important sea harvest. Most rock paintings are monochrome red, though some have been traced in orange-yellow, blue, grey and black.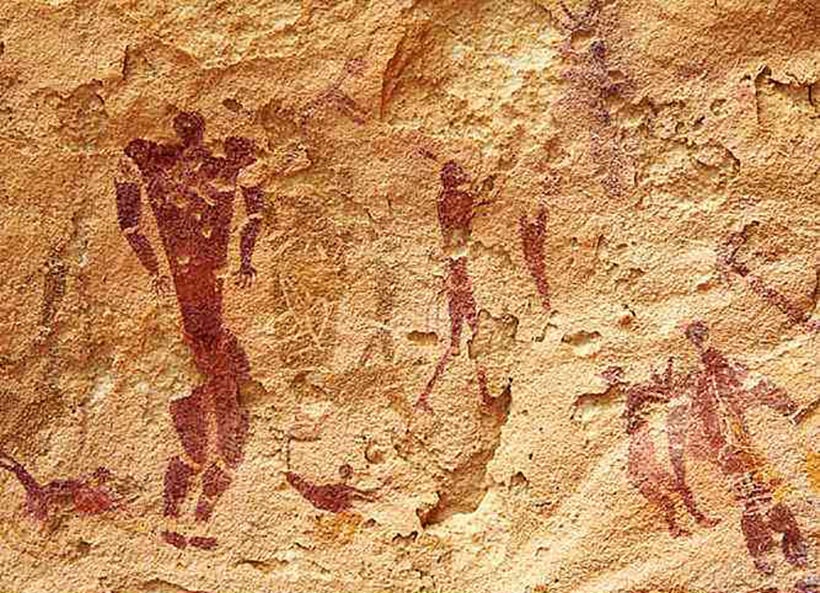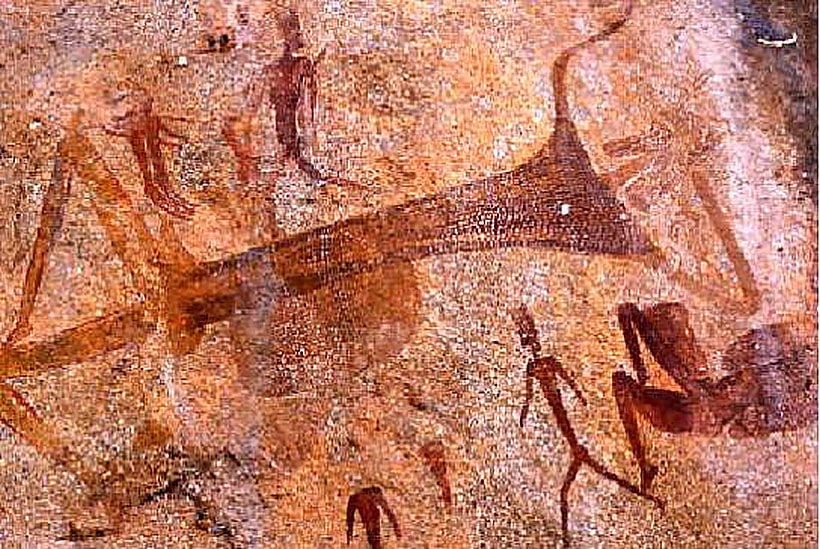 SOURCE: Nation Thailand
Keep in contact with The Thaiger by following our
Facebook page
.
Never miss out on future posts by
following The Thaiger
.
Provinces remind people about wearing face masks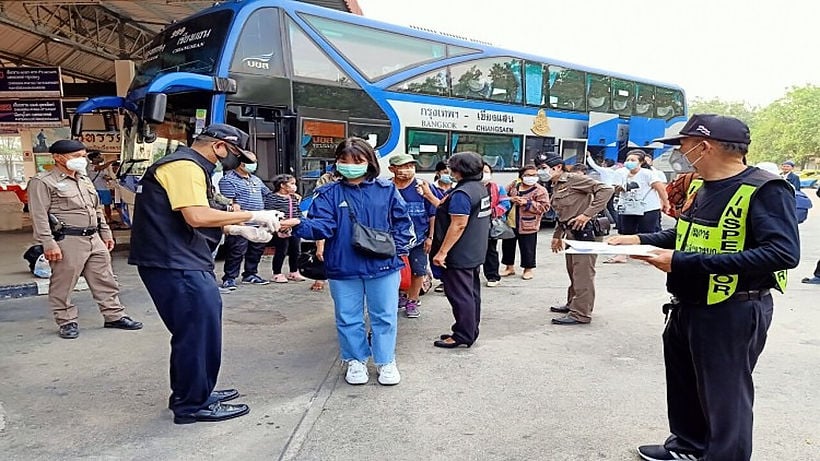 Individual provinces are stepping up safety measures since the roll out of Phase 3 of the lockdown relaxations. In Chanthaburi province, eastern Thailand on the Cambodian border, they've announced a "D-Day" against people leaving their homes without masks. (The Thaiger predicts the authorities in Chanthaburi may not know a lot about what actually happened on D-Day.) Authorities in Chanthaburi have noted travellers dropping their guard in terms of Covid-19 precautions, and public health officials there are urging people to keep their masks on in public, observe social distancing and avoid crowded places. Chanthaburi's governor lamented that locals have been seen […]
Fishing industry seeks 50,000 men amidst Covid-19 migrant exodus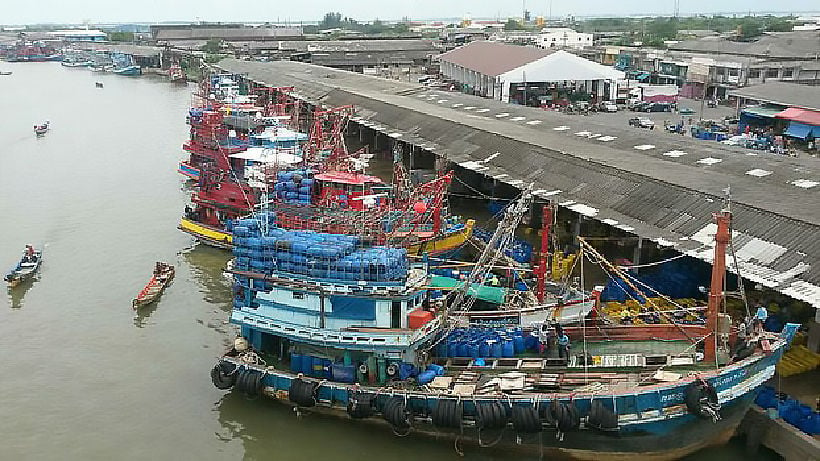 With millions of Thais unemployed due to the Covid-19 pandemic, one business is definitely hiring: a senior government official said Saturday that Thailand's fishing industry is seeking to hire as many as 50,000 men to go to sea aboard trawlers. The chief of the Department of Employment's provincial branch in the southern province of Ranong, Phithoon Damsakhon, was quoting a statement from the National Fisheries Association of Thailand. "Some 50,000 men are currently being sought for hire as skippers, mechanics and other crew members aboard fishing boats based in several coastal provinces of the country." Tens of thousands of migrant […]
Phuket reports no new Covid-19 cases for fourth day, one new death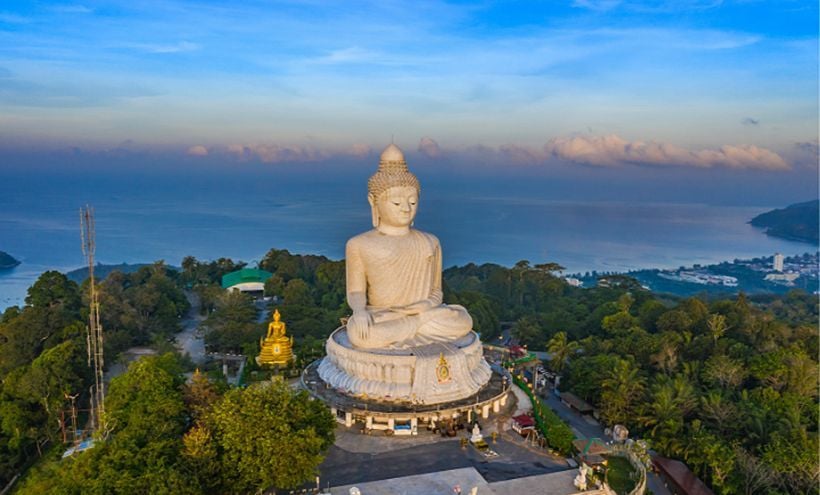 The southern island province of Phuket reported no new Covid-19 cases today, a fourth consecutive day, though there was one additional death. The man was a 63 year old hotelier from Khao Lak in neighbouring Phang Nga province on the mainland, who visited Phuket before falling ill. He travelled to Phuket between March 19-21 and first began exhibiting symptoms on March 24. He suffered from from cystic fibrosis, a disease which affects the lungs and digestive system. He returned to Phuket for the critical treatment offered by the island's hospitals, but succumbed to the illness yesterday. As of today, Phuket […]