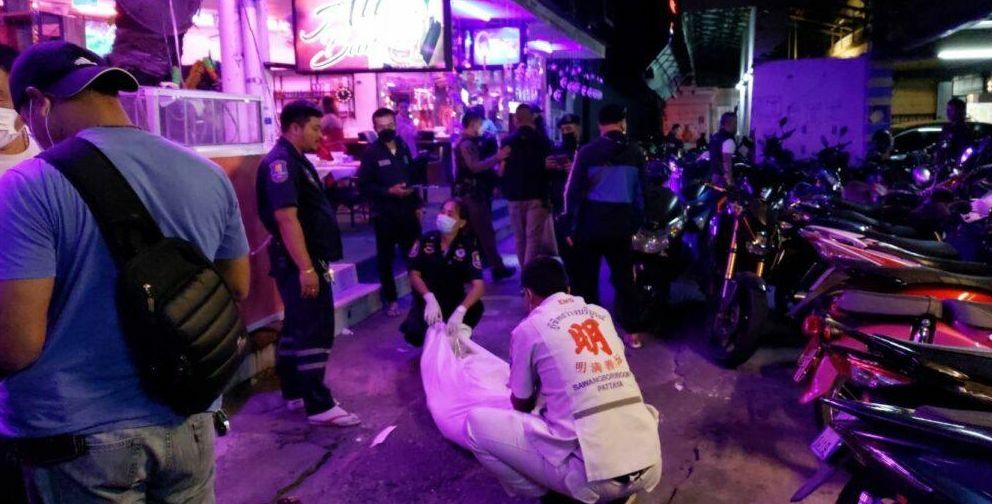 A tourist tragically collapsed and died on Pattaya's major party road, Walking Street, in the early hours of yesterday morning. Dozens of witnesses watched as the man suddenly collapsed in front of a strip of beer bars.
The man collapsed without making any noise and hit his head hard on the pavement. Rescuers tried to provide CPR, but the man died. His body was taken to a nearby hospital to determine his identity.
Initial statements seemed to reflect that police believed the man suffered sudden cardiac arrest, The Pattaya News reported. There was no sign of foul play. Pattaya Police planned to review CCTV footage from nearby bars and determine the exact cause of death.
The man was believed to be around 55 years old and of Middle Eastern or Indian descent. He was travelling alone and had no identification documents on him.
This news comes less than a week after another foreigner's tragic death in Pattaya. On January 16, a Chinese man fell to his death from a Pattaya hotel. Police and rescuers found the body of 33 year old tour agent Chen Pu Lin in a pool of blood on a walkway of the Mantra Pura Hotel in Bang Lamung district. Lin was dressed only in his underwear.
Investigators also found blood on the hotel's rooftop. In Lin's hotel room, they found traces of a forced entry through the door. However, the room had not been ransacked.
Investigators learned from tour guides that Lin was part of a group of four from a Chinese tour agency. The group arrived on January 13 to survey tourist spots. On the night Lin died, Lin's three colleagues went out for a night tour, while Lin said he was sick and would stay in his room.
The death of the man who collapsed on Walking Street yesterday is the latest heartbreaking death of a foreigner in Pattaya.