Sattahip: 15 year old motorbike driver crashes with her 3 year old brother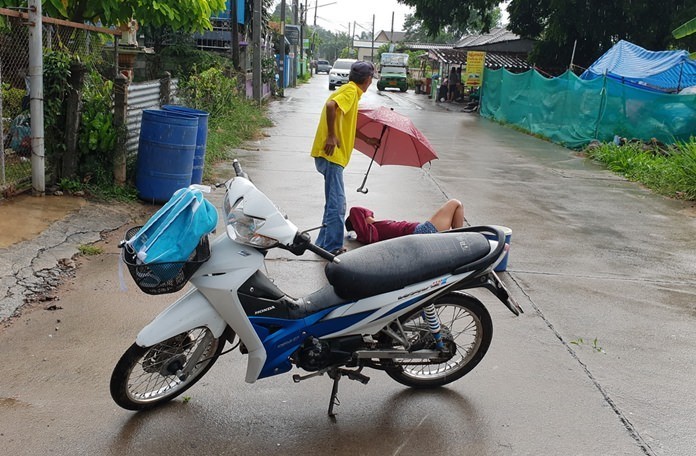 Two children have been injured riding a motorbike in Sattahip, south of Pattaya. The pair were hurt when their motorbike slammed into a utility pole during heavy rain in Sattahip.
The Pattaya Mail reports that 15 year old Umarin Chumchai suffered a broken leg July 10 while her 3 year old brother Thanakorn Charoenwong escaped with only scrapes and bruises. Both were transported to Queen Sirikit Naval Medical Centre.
Umarin said she was taking the toddler to preschool, but strong wind blew her raincoat over her face as she was driving the bike. She lost control and collided with the power pole.
SOURCE: Pattaya Mail


Smoking ban enforced on Pattaya beaches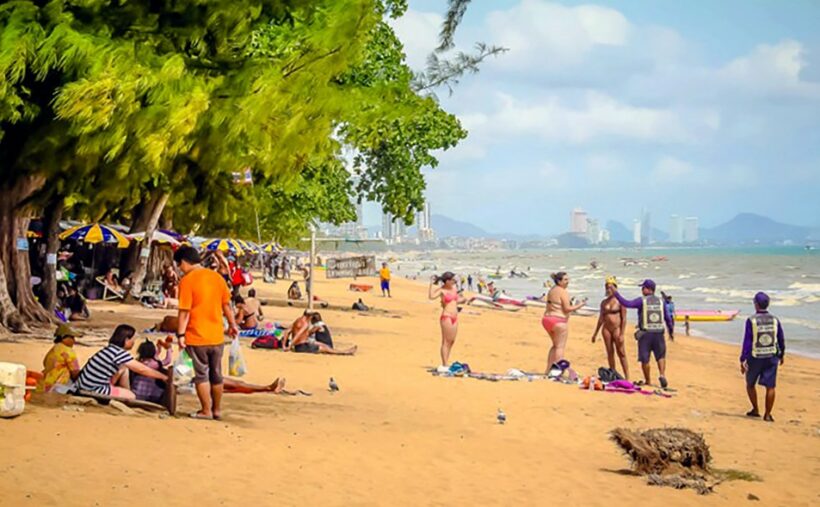 The crackdown on smoking on some of Thailand's main beaches continues. In Patong Beach, Phuket, for example, there are stations every 100 metres along the beach set up especially for smokers. In Pattaya officials have again begun warning tourists they can only light up in designated areas on Pattaya and Dongtan beaches.
Pattaya Mail reports that the municipal enforcement chief, Pol. Maj. Jeerawat Sukontasap, led officers and Environment Department staffers to Pattaya Beach on August 9 after a flurry of press reports showed the shoreline littered with cigarette butts and no enforcement in sight.
After walking the beach and chatting with sun worshippers, the city hall officials pronounced the beach smoke-free and returned to their offices.
Read the rest of the story HERE.

Police suspect 'insider' in attempted rape and assault in Pattaya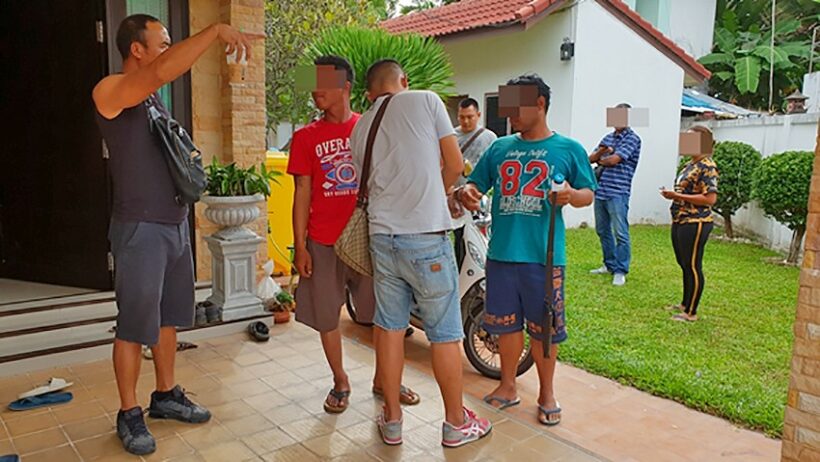 PHOTO: Manager Online
An eighteen year old woman has been tied up with a phone charger chord as a man tried to rape her. After she resisted super glue was put in her eye and her phone stolen. An uncle of the girl is helping police with their inquiries.
Police arrived at the house to find 46 year old  Nongyao Theppithak yesterday afternoon. Her daughter, 18 year old Napasorn Lakudomsak, had already been taken to Pattaya Bangkok hospital after super glue had been put in her right eye. Police found a phone charger and glue stains on a cushion where Napasorn had been sleeping.
The mother said that she had gone to work in her salon in Thepprasit, just out of the main town of Pattaya. She says she received a call from her daughter saying that a man had tried to rape her and had stolen an iPhone 7 Plus belonging to her mother. He had then fled.
The call came from the phone of 29 year old Manote Jityaem, the elder brother of the victim's father.
The victim told her mother she had been hit in the stomach, tied up with the phone charger chord and some underwear and then had glue put in her eye because she resisted.
The mother said there was no barking from their dog so believed it could have been someone the family knew. Manatee, the uncle, had been staying with the family for two weeks while he has a job in the area.
Police have confirmed that CCTV showed no one entering the house. In addition Manote was seen on camera going to a side storage area besides the house to get the glue. There was evidence of dried glue on his arm.
He was tested and found to have had drugs in his system but denied involvement.
Another man – 39 year old Attaphon Sulaiman – who was also staying at the house, tested positive for drugs as well and is also helping police with their inquiries.
SOURCE: Manager Online
Insurance may not cover the pick-up/super car rear-ender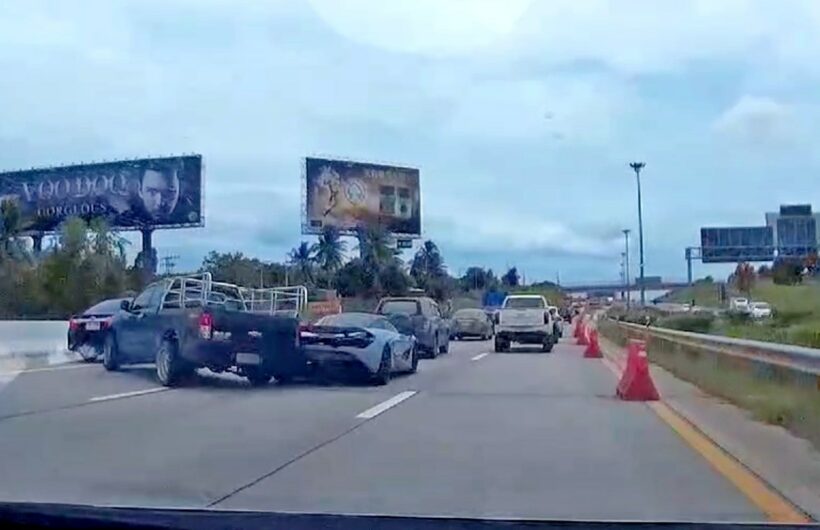 A leading insurance spokesman has commented with Daily News after a 30 million baht McLaren 720s was rear ended by a pick-up truck. (The Thaiger priced the car at 15 million baht after emailing a McLaren salesperson)
Thai Insurance Association chief Jeeraphon Atsawathanakul said that if both drivers went down the insurance route the insurance would only cover the agreed limit.
If it was more then the McLaren driver would have to take the pick-up driver to court for the remainder.
This is assuming they are both insured. The McLaren that was struck from behind by the pick up, is one of only three such cars on the road in Thailand.

Original story HERE.
SOURCE: Daily News