Pattaya
Ouch! Pickup collides into 15 million baht car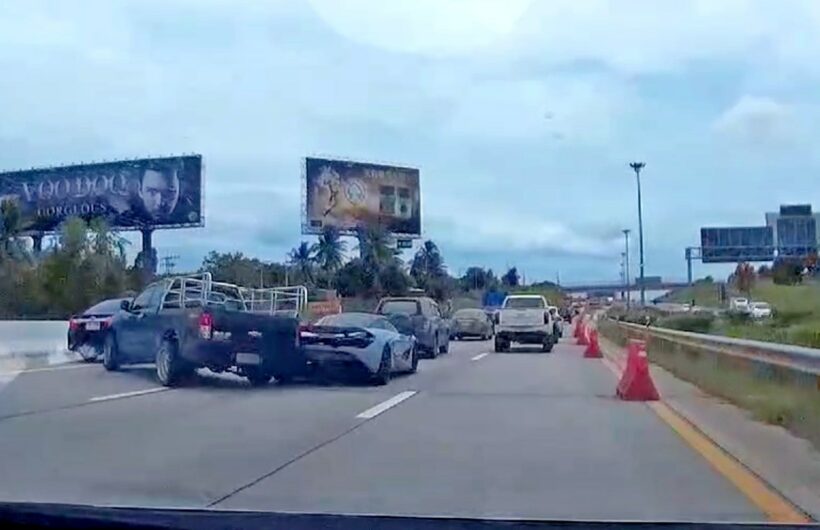 If you're going to collide with another vehicle your best bet is a small dent on a Honda Jazz or Toyota – cars which have lots of cheap spare parts around. And no one harmed of course.
Just don't crash into one of these.
Dash cam footage from a road in Bang Pakong, halfway between Bangkok and Pattaya, shows a pick-up truck colliding with one of the most expensive cars on Thailand's roads. In fact there's only three of these cars on Thai roads.
It is a McLaren 720S that Daily News reports is worth more than 15 million baht. A source told Daily News Online that the McLaren and a Mercedes Benz had been racing – but the Benz was no match for the "super car".
It whizzed past Werayut Kaewkaew who claims he was doing about 110-120kmph at the time. Werayut posted the footage on Facebook. A Toyota Camry was also damaged in the collision.
A dent in the car and a bigger dent in the insurance company's wallet. Watch and weep.
https://www.facebook.com/werayoot.kaewkaew.5/videos/2283394955221629/
SOURCE: Daily News