German man falls to his death from Pattaya condo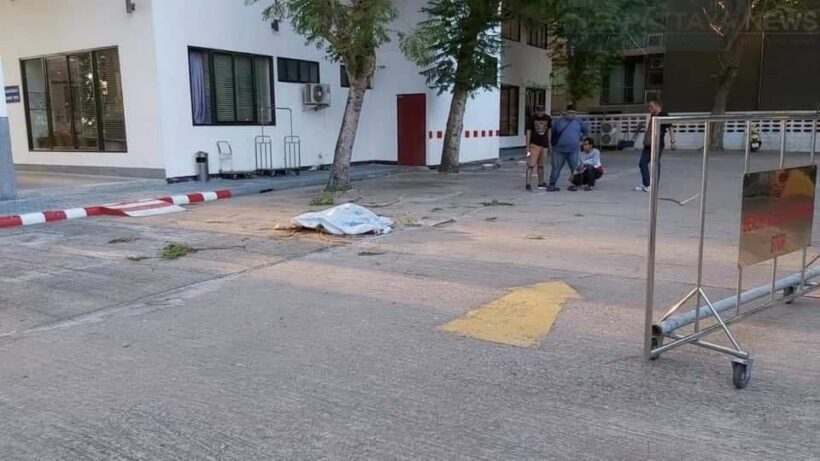 A German man is dead after falling from a condominium in Jomtien, Pattaya, yesterday. Police learned of the incident, in Soi Na Jomtien 18, at 6pm and rushed to the scene with rescue workers and local media to find the body of a 78 year old German national .
Police told the media the man had health issues. No sign of struggle or trauma was found in his room, however police are continuing their investigation have informed the German Embassy.
The incident is at least the fourth foreigner to fall to his death across the city in a relatively short span.
SOURCE: The Pattaya News
Keep in contact with The Thaiger by following our
Facebook page
.
Disabled Belgian man busted by Chon Buri's "smart car"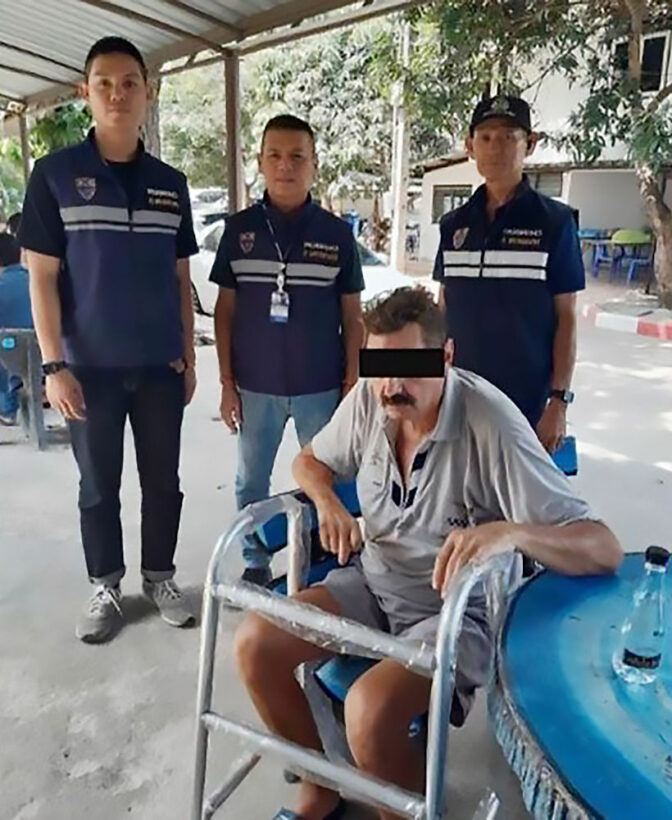 A 57 year old Belgian man, who is disabled and uses a walker for mobility, was arrested earlier this week in Chon Buri province for overstaying his visa.
Immigration officers found the man behind the Burapha hospital in the Bang Saen area on Thursday. They were using Chonburi Immigration's new "smart car," which allegedly identified the man using facial recognition technology.
Officers verified his passport and found he had overstayed his visa by 85 days. The man, whose name was not given, offered no explanation for being on overstay, according to authorities. He'll be blacklisted and deported at his expense, facing at least a five year ban from reentering the country as per Thai law.
Chonburi Immigration officials say the new smart car, which uses cutting edge technology to identify "suspicious" individuals, has caught two people on overstay in less than a week. They reassure those concerned with privacy that "if someone is doing nothing wrong they will have no problems."
Source: The Pattaya News | Naew Na
Keep in contact with The Thaiger by following our
Facebook page
.
Chonburi immigration introduces "smart car" to check foreigners' visa status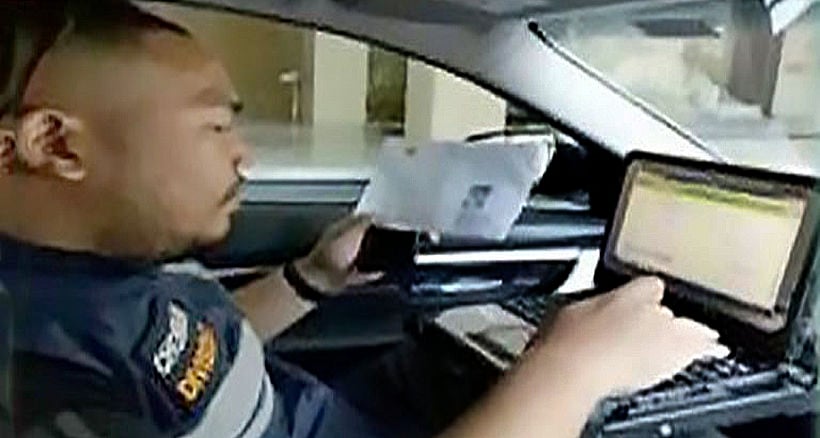 Overstayers and ne'er-do-wells beware: Thai media are reporting that Chon Buri immigration sent a brand new BMW "smart car" into action, with state of the art electronics onboard, to verify the status of foreigners in and around Pattaya.
By "smart' it's basically some Pattaya cops riding around in an expensive car with a laptop. We presume that if the car was a much cheaper Honda City or Toyota Yaris it would been less smart.
Authorities say the vehicle will be used to quickly verify the passport and visa status of "suspicious" foreigners across the city (code for "non-caucasian"). The vehicle's computer has the ability to instantly check the passport and criminal background status of foreigners.
The car's first target was 54 year old Imadh M. from Sudan, spotted walking outside his house in south Pattaya. After running a random check on him from the vehicle, immigration soon realised that Imadh was in Thailand illegally. He was taken to Pattaya police station and will be deported and blacklisted, at his expense.
Police told reporters that the car is part of Immigration Bureau chief Sompong Chingduang's plan to rid Thailand of illegal aliens and "undesirable" foreigners.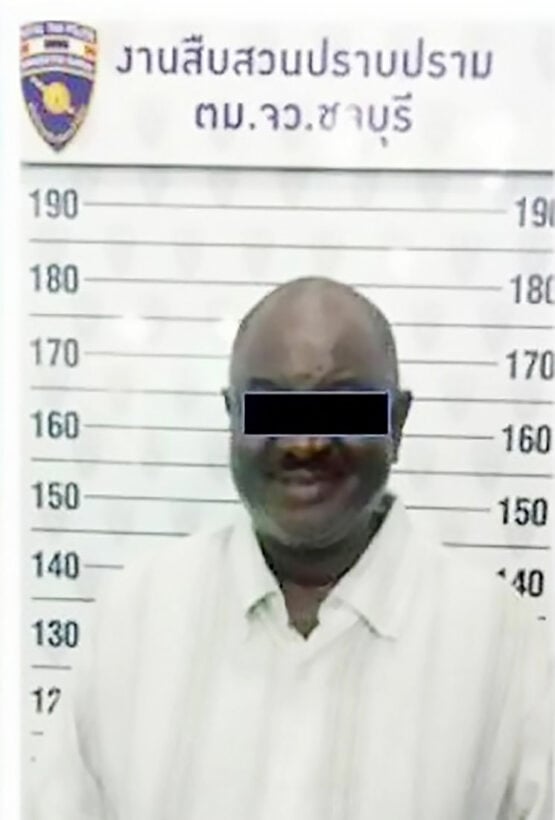 Stopping visitors for random passport checks is entirely legal in Thailand. Under Thai law, foreigners must carry their passport at all times, though in practice a copy is generally permitted. However, the copy must have the individual's arrival and visa stamps, not just the identity page.
Chonburi Immigration told the media that they will continue to conduct random checks on a daily basis, looking for "suspicious individuals." They didn't define what makes an individual "suspicious." Authorities noted that those who are in the country legally and following the rules have nothing to worry about and a normal check takes only a few seconds.
The public is encouraged to call 1178 to report infractions of immigration laws, or if they believe someone has overstayed or is in the country illegally.
Source: The Pattaya News | Naew Na
Keep in contact with The Thaiger by following our
Facebook page
.
German man saved from 2nd-floor jump in Pattaya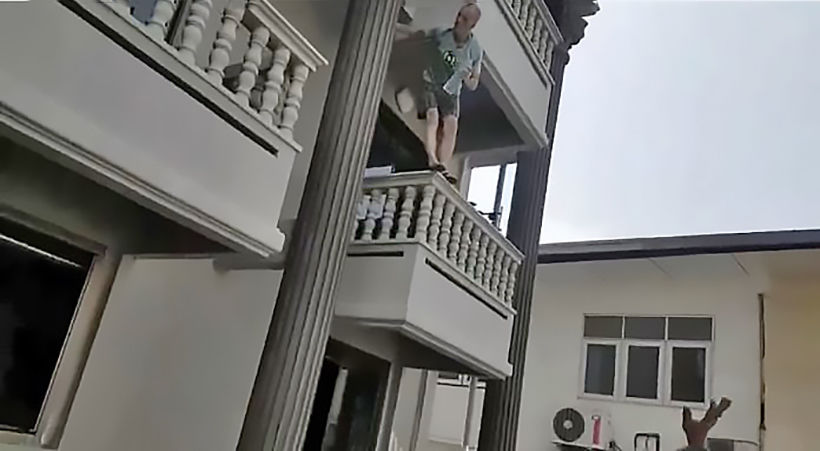 A German man was saved after trying to jump from a second floor room in South Pattaya yesterday. Pattaya police were notified of the incident at 12:30pm yesterday. Police, emergency responders and local media rushed the scene.
The 60 year old German man, identified as Nolte Uwe, was sitting on the balcony of a room on the second floor of a local apartment complex, yelling and causing a disturbance. Rescue workers and police negotiated with the man to get him to come down.
He was eventually saved by a quick-witted, fast-moving rescue worker, who pulled the him to safety after lengthy negotiations. The man was arrested and taken to the Pattaya City Police Station.
Police believe that Uwe had financial problems and acted out of desperation. He was detained after the incident for his own safety and a medical evaluation, as well as a review of his visa status.
If you or anyone you know is in emotional distress, please contact the Samaritans of Thailand 24-hour hotline: 02 713 6791 (English), 02 713 6793 (Thai) or the Thai Mental Health Hotline at 1323 (Thai).
SOURCE: The Pattaya News
Keep in contact with The Thaiger by following our
Facebook page
.