Dirt-dishing Belarusian model pleads not guilty in Pattaya court hearing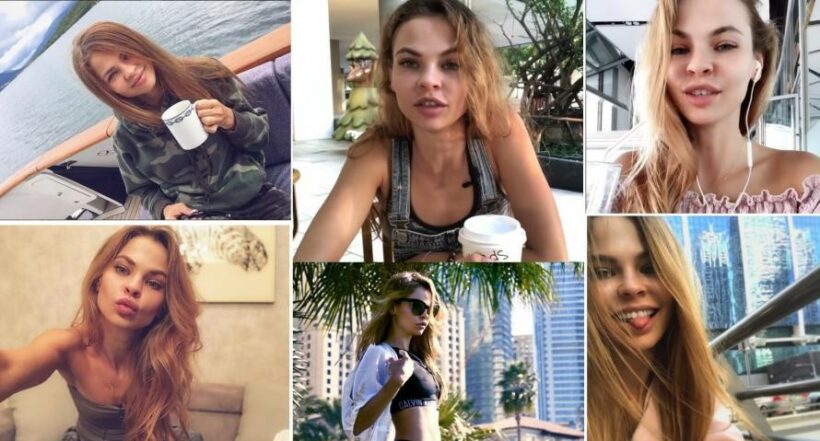 Anastasia Vashukevich, aka Nastya Rybka, is back in the news after appearing in court today and entering a not guilty plea. She was pleading in relation to the illegal 'sex training' classes she and others ran in Pattaya, the world class family resort town.
The Belarusian model sparked global intrigue after claiming she had dirt on several Russian politicians who she alleged were involved in efforts to help Donald Trump win the US Presidency.
She's been detained since February, along with seven others, when police raided a 'seminar' in Pattaya. Vashukevich had fled to Thailand after becoming embroiled in a juicy political scandal involving Russian aluminium tycoon Oleg Deripaska, a one-time business associate of Trump's former campaign director Paul Manafort (who is currently on trial awaiting a verdict).
When originally arrested Anastasia threatened to dish dirt on her Russian contacts and politicians, promising to release an Instagram video that would reveal background on how the Kremlin aided Trump's election in 2016. Nothing came to light.
Critics accused her of a publicity stunt and said it was just a bargaining tool to secure release from custody.
The Nation reports that Vashukevich and her seven co-defendants arrived at the Pattaya court this morning for a pre-trial hearing on the charges that include unlawful assembly and conspiracy. Police initially charged the group with work permit violations but later alleged the seminar, led by self-styled Russian seduction guru Alex Kirillov and a course 'training participants to be better lovers', was actually no more than a paid sex orgy.
Kirillov acted as a spokesperson in today's hearing because he speaks English. He told the court that all eight defendants were pleading not guilty, according to AFP.
"We did not commit any crimes. What we do is train how to seduce men and women. We do not make any sexual activity."
The next hearing has been set for August 27. Pattaya has a large Russian expat community.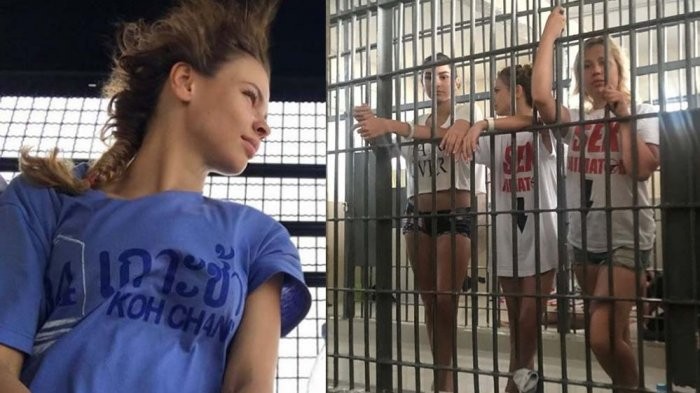 Read the original report HERE.
Keep in contact with The Thaiger by following our Facebook page.
Never miss out on future posts by following The Thaiger.
Motorbike taxi attacked tourist in Pattaya because he was annoyed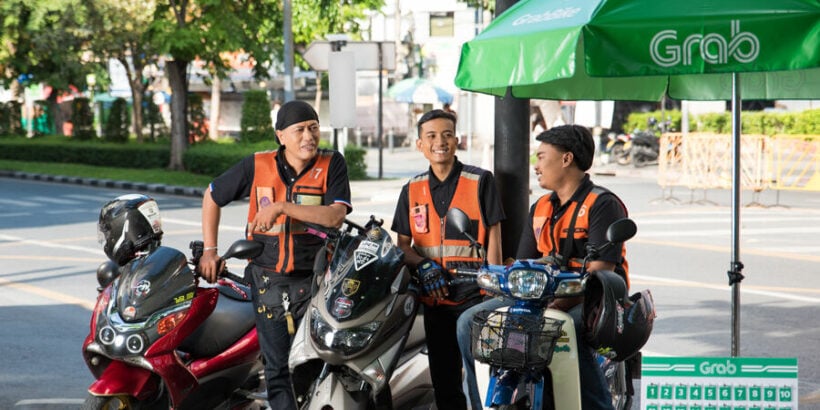 A Pattaya motorbike taxi driver is saying he was annoyed when he attacked a Chilean man out of nowhereearly yesterday morning. Amorn "Jeab" Boonmee was arrested after confessing to allegedly slapping and kicking 24 year old Salvatore Andres Castromedina, breaking his nose. According Khaosod English, Amorn says he acted in a "blind moment of fury" because he was annoyed by the man.
"I apologize. I was annoyed at the tourist who came up to speak to me and I didn't understand what he was saying. He wouldn't go when I told him to. I'm someone who gets annoyed easily, especially at people who talk a lot."
Amorn allegedly attacked the man on Pattaya's famous Walking Street at about 2am on Thursday with CCTV capturing the alleged incident.
Police say the incident has damaged Pattaya and Thailand's overall image as well as its tourism. Investigators say they are waiting for a full medical report of Castromedina's injuries before deciding what charges to bring upon Amorn.
According to Khaosod English, Castromedina said via an interpreter that this was his first time in Thailand. He went on to explain that he was asking the taxi driver for a ride to Soi Buakhao before being attacked.
According to Khaosod English, another motorbike taxi driver was seen in the CCTV footage. 45 year old Rittisak Kulsumaso says he tried to stop Amorn from attacking Castromedina.
"I really didn't want this to happen. It's already hard to make money. [Castromedina] had also been drinking alcohol."
Rittisak says he is the one who took Castromedina to the police station to file a report. He also says he turned himself in after the incident took place. Castromedina was sent to the hospital after the attack for medical treatment. According to Khaosod English, a picture shows police officers giving Castromedina a basket of chicken essence soup, wishing him a speedy recovery.
SOURCE: Khaosod English
Keep in contact with The Thaiger by following our Facebook page.
Never miss out on future posts by following The Thaiger.
Another Thai man claims to have found a rare Melo pearl, shell was sold at a Pattaya market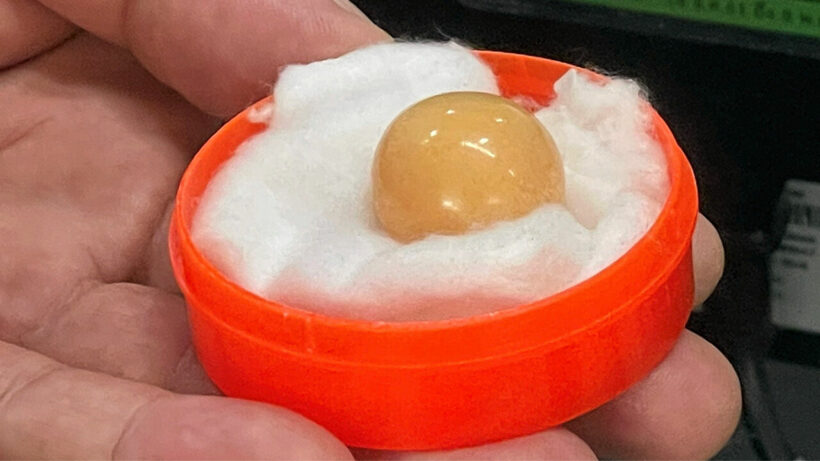 Another Thai man is claiming to have found a rare Melo pearl. The Pattaya chef says he bought a shell from a local market a decade ago and had no idea the object inside was a rare pearl. After hearing the news about the man in Nakhon Si Thammarat finding what he believes is a Melo pearl possibly worth millions of baht, 57 year old Patipat Hatthadon took the pearl off his shelf and brought it to the Gem and Jewelry Institution of Thailand where it was declared a real Melo pearl weighing 90.10 carats.
The chef bought the shell at the Larn Poe Market in Naklua 10 years ago. He found the pearl inside, but didn't realise what it was. At first he thought the orange pearl was just a weight, like a lead ball some market vendor put inside to make the shells heavier and up the price.
"I tried to use a knife to pierce the pearl and determine what it was but it didn't work and I had left it on a religious shelf for the past decade, unaware of what I potentially had."
Patipat obtained a certificate from the institution. He's keeping the pearl at a bank and he's filed a report with Banglamung Police for legal protection due to the value of the pearl. It might be worth millions of baht. He says he's already been contacted by numerous collectors from across the world. He's currently considering the offers, he says.
Earlier this month, a Thai fisherman found what he believes to be a Melo pearl possibly worth 10 million baht. He found the pearl in a shell on a Nakhon Si Thammarat beach in Southern Thailand. The news coverage, both nationally and internationally, caught police attention who say the man is a suspect in a drug case. He was arrested 2 weeks ago at his home by the beach.
SOURCE: Pattaya News
Keep in contact with The Thaiger by following our Facebook page.
Never miss out on future posts by following The Thaiger.
Pattaya motorbike taxi allegedly attacks Chilean national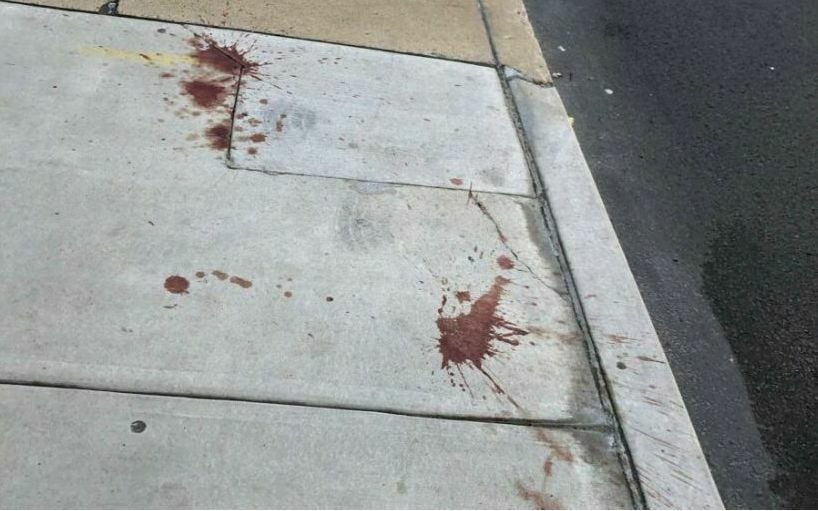 A Pattaya motorbike taxi driver is being accused of attacking a Chilean national, leaving his nose broken and face bloodied. 24 year old Salvatore Andres Castromedina, filed a report to the Pattaya City Police at around 2am this morning after saying he had left a nightclub on Pattaya's Walking Street after it had closed.
"I wanted to go to Soi Buakhao but the taxi motorbike driver attacked me while we were discussing the price. I went to the Pattaya Police Station with another taxi motorbike to file a police report."
According to Pattaya News, the man was seen on CCTV having what appeared to be a calm discussion with 2 taxi drivers on Walking Street when he was assaulted without provocation by 1 taxi driver.
Police came to the scene of the incident after the man filed a report, and found fresh bloodstains on the ground. Police then checked the CCTV video nearby which allegedly showed the suspect donning a taxi motorbike shirt. The suspect appeared to be sitting with the alleged victim before the taxi driver stood up and assaulted him by kicking him in the face multiple times, according to the CCTV footage that was viewed by The Pattaya News.
The Chilean man was sent to the hospital for medical assistance, while police located the alleged suspect and are investigating further.
SOURCE: The Pattaya News
Keep in contact with The Thaiger by following our Facebook page.
Never miss out on future posts by following The Thaiger.