Pattaya police on the hunt for 'amorous couple'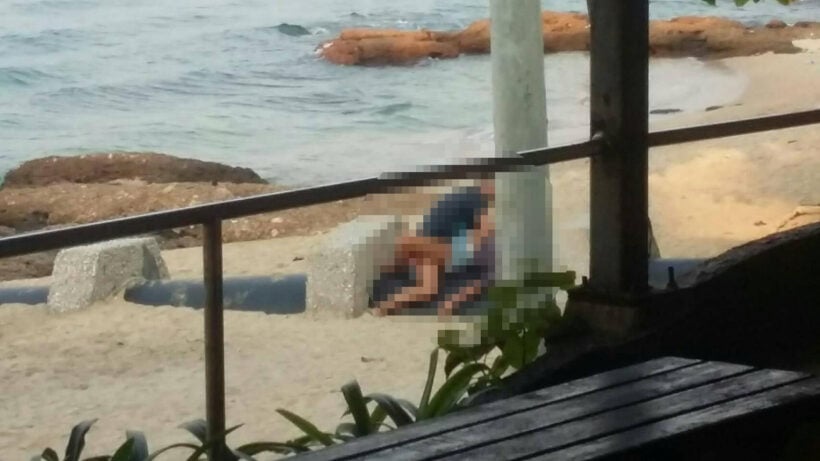 Tourist police are trying to locate and take legal action against a foreign couple who were caught on video having sex on Dong Tan beach in Pattaya City.
The couple appear in a 31 second clip that was taken at 8am on Sunday and widely shared on social networks. The video shows an unidentified man, who looks like a westerner, having sex with a woman on a drainage pipe in front of the Jomtien Marine Rescue Centre 3 in Tambon Nong Plue of Chon Buri's Bang Lamung district
The couple are clothed during the act, with only their shorts slightly pulled down. Many foreign tourists can be seen sitting on the beach.
Officials at the rescue centre said they saw the couple, who appeared to be drunk, arrive early in the morning and sit on the pipe for a while before they began having sex. An official said he came out and blew his whistle as a warning for the two to stop. They then got up and walked away.
Since the clip has been shared online, tourist police in Pattaya have inspected the scene and tried to locate the two to fine them.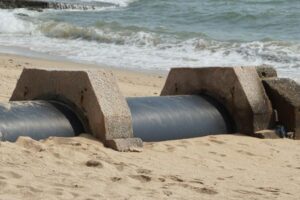 - The Thaiger & The Nation
Thaiger Radio News – Sunday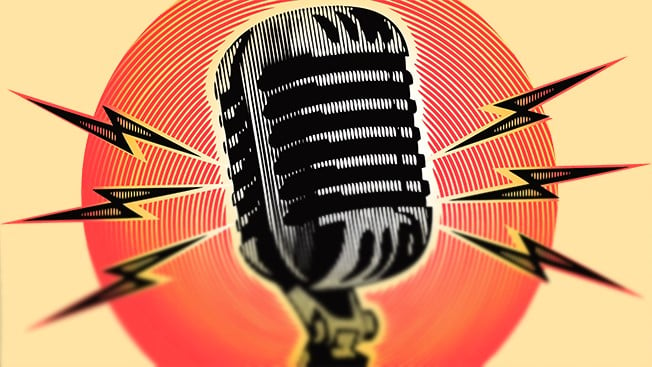 Narathiwat: 40 pipe bombs seized at a checkpoint on busy highway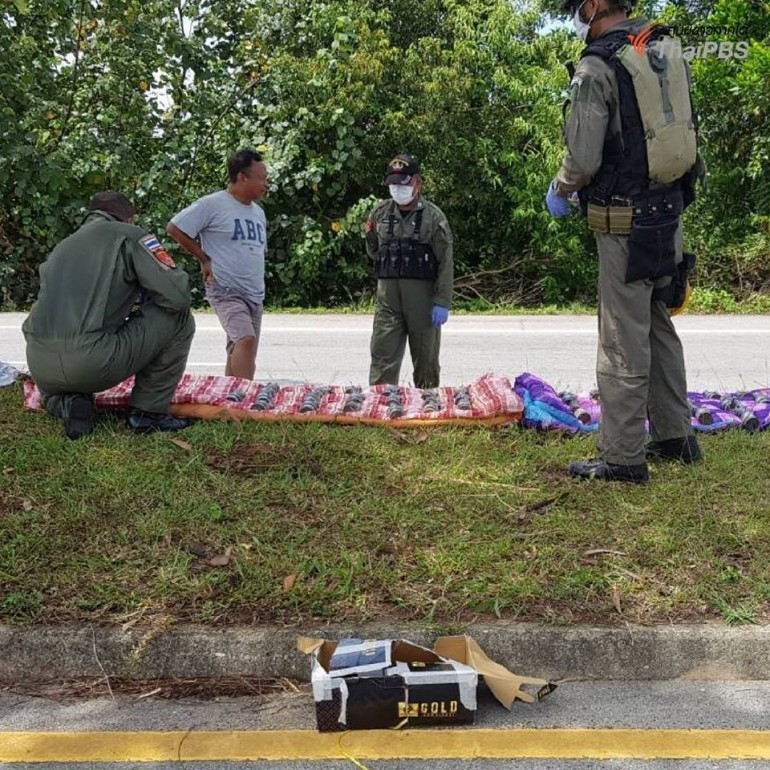 Police in Narathiwat have uncovered 40 pipe bombs together with other potential bomb-making paraphernalia from a pickup truck at a checkpoint. The pick-up was travelling on the Sungai Kolok-Takbai highway in the southern province of Narathiwat.
Thai PBS are reporting that highway police set up a checkpoint on the main north-south highway.  Around midday, a gold-coloured Isuzu pick-up approached the checkpoint and was stopped for a routine search.
A suspect, 36 year old Sanusee Yatae, was arrested while another, identified by police as Abdul-arsi Sama, managed to elude police and remains at bay whilst police continue searching.
The police unfolded two quilts in the passengers' cabin of the pick-up and found the 40 pipe bombs.  The explosives ordnance disposal unit was then called in to check out the bombs.
Besides the 40 pipe bombs, there were two radio transmitters, four torches, two boxes of radio circuitry, 36 boxes of timer circuits set for five minutes, one box of timer circuits set for ten minutes, two boxes of time circuits set for 30 minutes and one steel pipe bomb.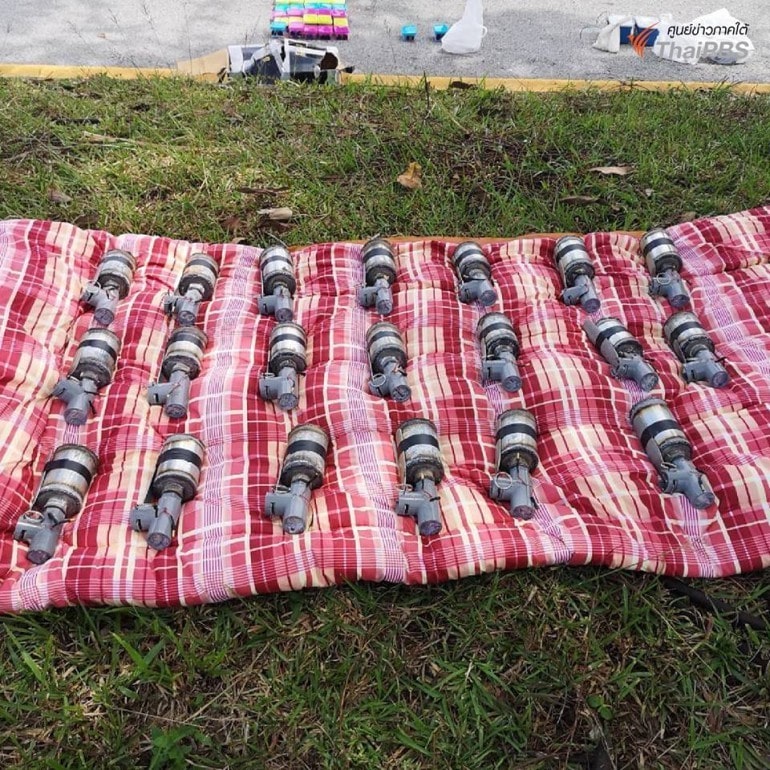 SOURCE: Thai PBS

Thaiger Radio News – Saturday