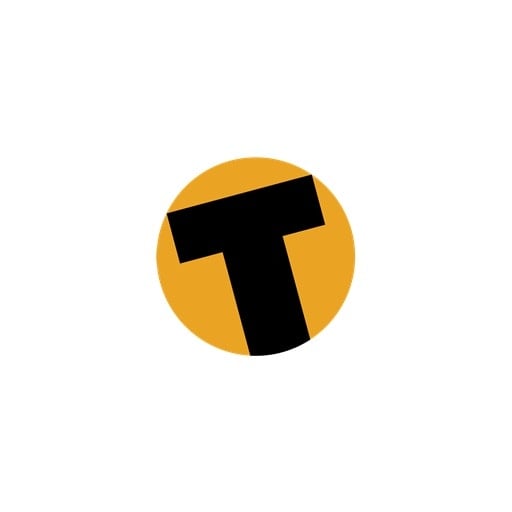 NAKHON SRI THAMMARAT: As 40-year-old Somsak Chinaphan sat in front of a mom and pop store in Phibul District on October 27, local police turned up and placed him under arrest for rape. Accompanying the arresting officials, and boldly pointing the finger of blame, was his ex-wife and mother of their three children, 38-year-old Somreudee Chinaphan. K. Somsak, the owner of a local rubber plantation, told police that he had been framed. He said the problem started when, after 10 years of marriage, his wife found out he was having an affair with a much younger woman. This resulted in an argument that saw the couple officially divorce. The once-happy couple then separated, K. Somsak and the couple's oldest boy going to live with K. Somsak's mother, and K. Somreudee keeping the two younger daughters. But after a month apart, one of the daughters kept begging them to get back together. Eventually they did, and a sort of truce was established – though the couple continued to trade barbs from time to time. Then one night, a school-age girl appeared on the doorstep, looking for K. Somsak. This ripped open the old wound, sending K. Somreudee into a jealous rage. K. Somsak did his best to calm her down, and must have thought he had succeeded when K. Somreudee agreed to sleep with him. After a round of what K. Somsak thought was "make-up sex", K. Somreudee left the house on her motorcycle. K. Somsak thought little of it, assuming she had probably just gone off to run an errand. But rather than go to market, K. Somreudee went straight to the police and filed rape charges. She must have been aware that because they weren't officially married anymore, K. Somsak was no longer protected by Thai law, which forbids wives from filing rape charges against husbands. Paperwork completed, K. Somreudee was then examined at Phibul Hospital, where doctors confirmed she had been penetrated. The smoking gun came in the form samples of fresh semen taken from her vagina. It seems that the clever K. Somreudee now had her former husband where she wanted him: banged to rights.
JetSki crashes into shop in Kamala, Phuket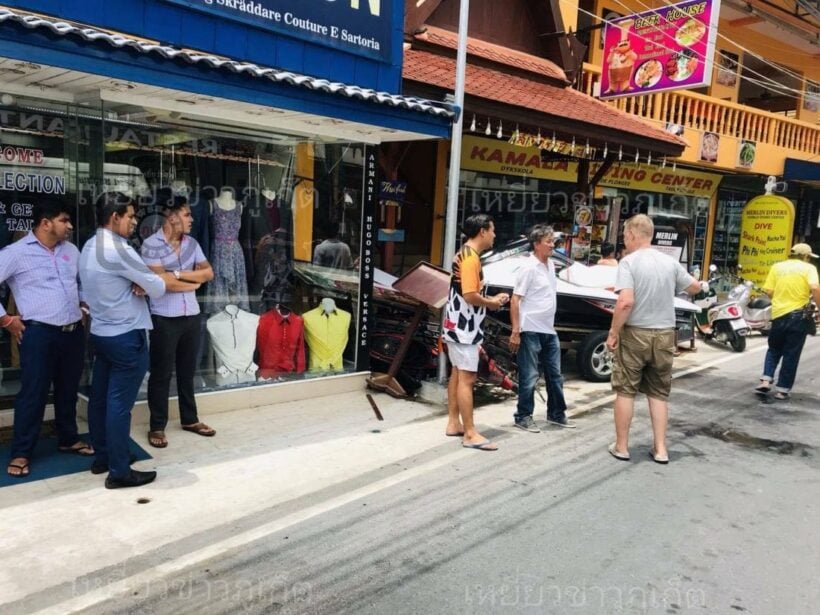 PHOTOS: Newshawk Phuket
Not often we get to write this headline… "JetSki crashes into shop in Kamala".
The jetski was being towed by a Saleng (motorcycle and side-car) through the streets of Kamala this afternoon when, for reasons we don't yet (probably brake failure), the whole shebang went AWOL and ended up running into the front window of some tourist shops.
The jetskis are a common sight going through the backroads of the various west-coast shopping areas at the start and end of each day, on their way to the beach to hire to tourists, usually in a convoy with the jetski staff riding shotgun on top.
This time it was a lone JetSki, being towed by a saleng, that somehow veered off the street and into the roadside Kamala shops.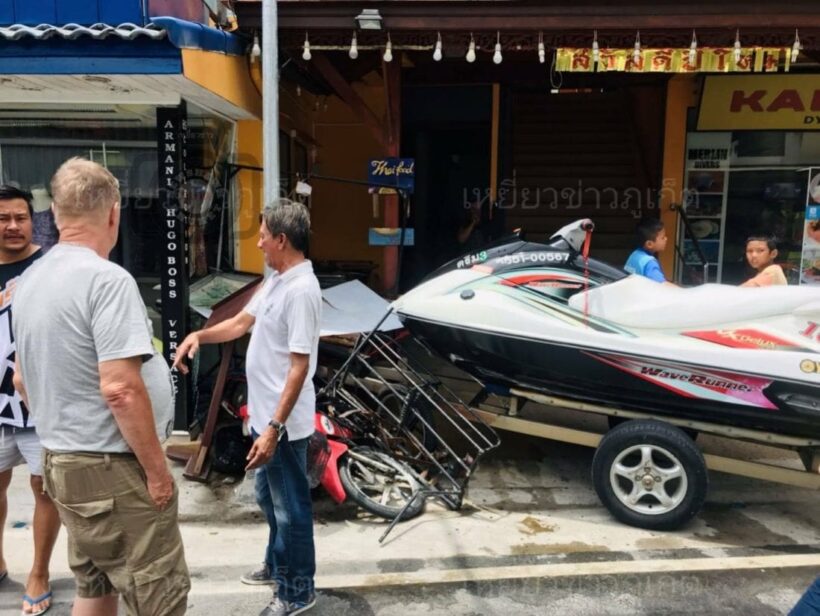 NO Plastic Bag! @ Central Phuket
China has the most atheists. Indonesia and Philippines the most believers.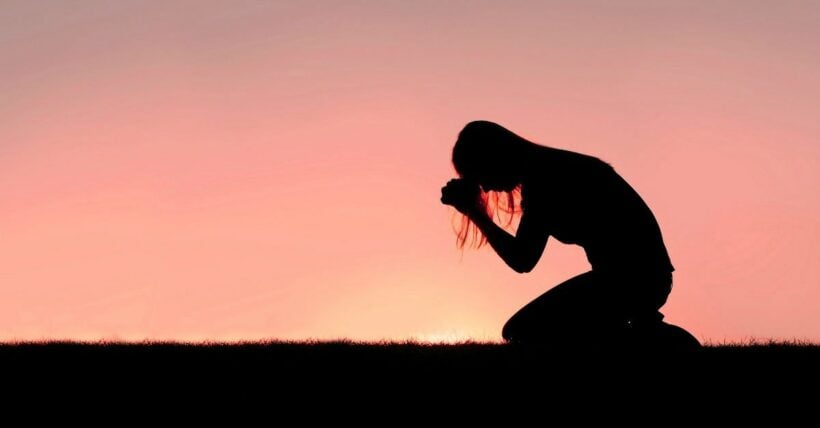 China is the least believing country in the world but belief in a God gets 100 per cent mention in countries like Indonesia, Bangladesh and Philippines, according to the survey by Gallup International.
According to the survey exploring religious tendencies of 66,000 people in 68 countries across the world, 62 per cent of people in the world define themselves as religious, 74% of people globally believe we have a 'soul' and 71% believe in a God. Another 56% believe in heaven, 54% in life after death and 49% in hell.
China has the highest percentage of atheists in the world with 67% not believing in any religion. Every seven out ten people are atheists, more than double than any other country. 23% consider themselves as non-religious. Less than 10% identify themselves as religious in China.
China's atheist percentage is followed by Japan, a long way behind in second place at 29%, Slovenia (28%) and Chech Republic (25%). Despite rapid industrialisation and urbanisation religion has stayed relevant in the South Korean region with only 23% identifying as atheist.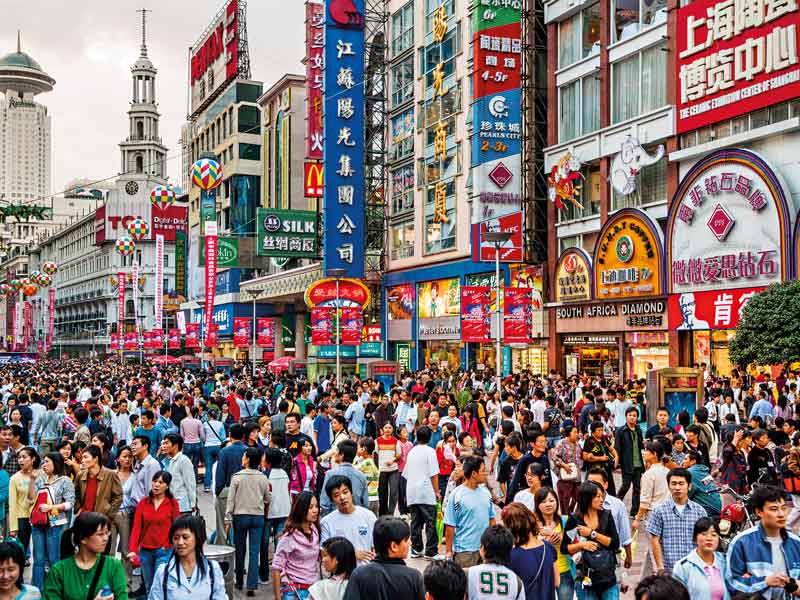 European countries like Belgium (21 %), France (21%) , Sweden (18%) and Iceland (17%) also have a large percentage of believing population.
Bangladesh, Indonesia and Philippines are the most believing countries with entire population claiming to believe in God, soul, hell and heaven. Thailand and Pakistan have 99% believing population, followed by India, Vietnam and Mongolia.
The survey shows that the levels of religiosity diminish as income and education levels increase. While 66% of people with low income affirm to be religious, this percentage drops to 50% among people with higher incomes. The same trend is verified in relation to education levels: 83% of people with lower education level are religious against 49% of higher level.
According to the survey there is a connection between religiosity, beliefs and socio-demographic characteristics like age, income and education level. As education and income levels grow higher, religiosity levels tend to go down. Also, the expression of different beliefs is higher among young people.
The level of education has a considerable influence on the perception of religion by the society. Women and young children show higher percentage for spiritual forces.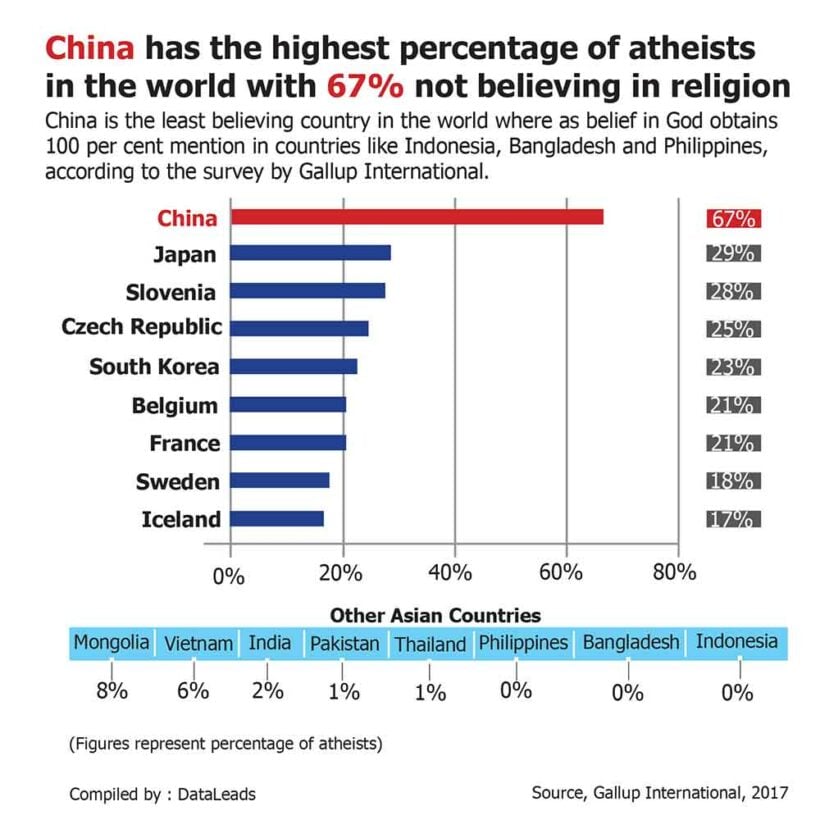 SOURCE: Data Leads