Thai government introduces new TM30T, to keep track of Thais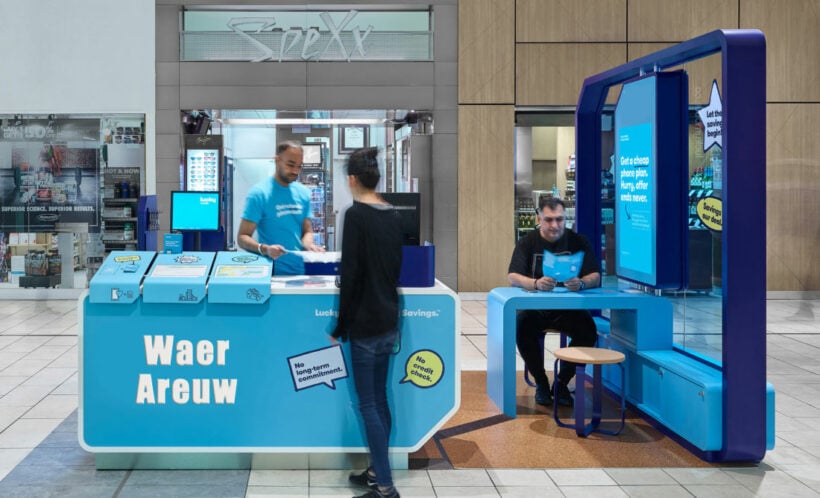 PHOTO: One of the new test shopping centre locations for the new Waer Areuw program
The Thai government is introducing a new method of cracking down on home-made criminals.
In a reversal of its former policy "Good guys in, bad guys in", the government's criminal enhancement department is phasing in the new laws that will require Thai to report their location every time they stay overnight in a different location.
Spokesperson Phaec Than says the new policy will be called the TM30T, alluding to the highly successful TM30 form that has rid the Kingdom of foreigners.
"99% of crime in Thailand is by Thais so we believe that keeping a track of our population is vital," says Phaec.
The new TM30T form will require Thais to report to the new Waer Areuw shops that will be set up in each province and some shopping centres. Locals will be required to report in their location within 24 hours if they have moved from their registered address. Workers, who travel more than one kilometre to work, and stay overnight, will be required to report their new location within 24 hours. And then on return.
Along with the new Waer Areuw reporting locations, there will also be a new App so people can conveniently report their new location.
"The App is safe and convenient and will be able to scan and send the 96 pages of documentation for your 24 hour reporting."
"If you are staying with a foreigner, they will have to lodge the paperwork for you. We don't think this should take any longer than 2-3 hours."
Minister for criminal enhancement, Thelmee Ware Uah, says that if the new TM30T reporting is successful in reducing crime they may take the next step and issue all Thais with a convenient electronic ankle bracelet so the government can track their whereabouts, 24/7.
"We have seen some of these new wearable electronic ankle monitors. They come in a range of colours and styles and have a selection of matching handbags and umbrellas to turn 'big brother surveillance' into day-to-day fashion."
The new TM30T form is a complete fabrication invented by The Thaiger.
Keep in contact with The Thaiger by following our
Facebook page
.
Why the Chinese are more important than Western tourists to Thailand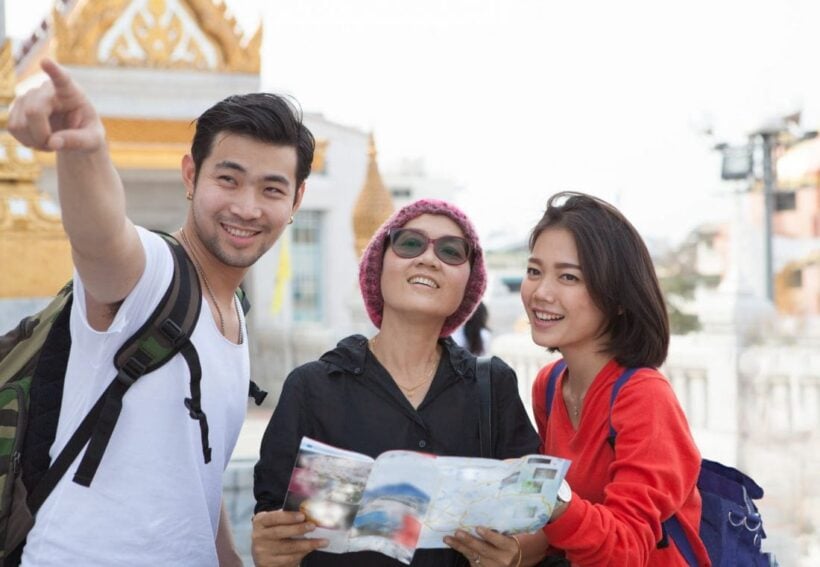 OPINION by Dan Cheeseman – Dan About Thailand
We need to wake up and smell the roses, us Westerners are no longer an important group for the Thailand tourism industry – in fact, we are what you would call 'niche' – and with good reason.
The Chinese are here in numbers and not only will this continue to grow but they also outspend Europeans per capita by 53% when in Thailand.
There are more Chinese…
The Chinese now account for 57.48% of all tourists in Thailand and what makes this even more staggering is only 8.7% currently have passports (120 million).
According to Jing Travel this could double by 2020 – that means 240 million Chinese able to travel (363% of the UK population – 66 million). They also go on to state that first time Chinese travellers are more likely to travel more close to home to begin with, so places like Vietnam and, you guessed it, Thailand.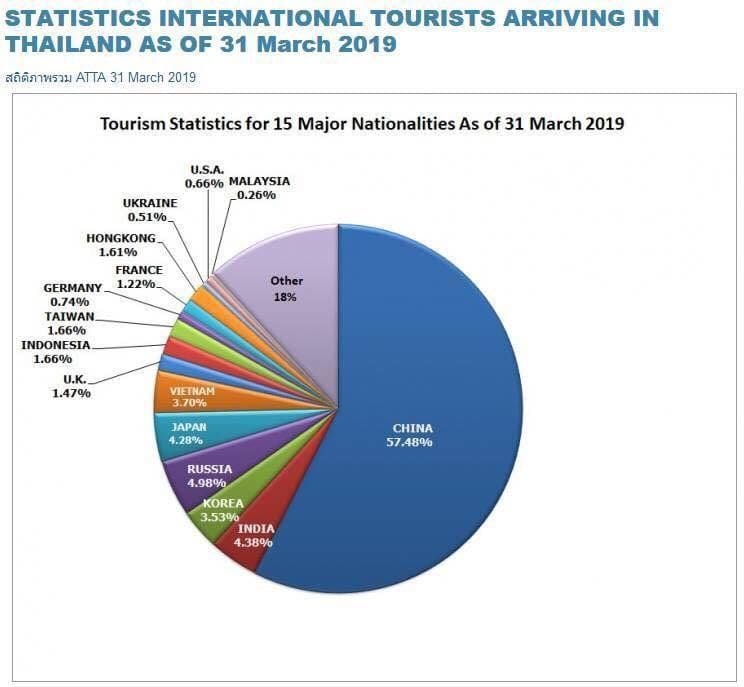 And the Chinese share of the pie will only grow.
No wonder Thailand are forecasting tourism to grow from the 38 million now to over 79 million by 2030.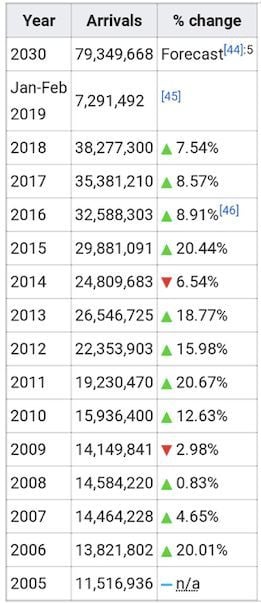 The Chinese Spend More…
Quite often I hear the European retaliation that they would like to see the spend levels per capita of Chinese, suggesting it to be low. This could not be further from the truth as shopping is an important factor for when they go on holiday.
The Chinese expenditure into Thailand is US$15,342,000,000 each year, which is more than any other nation. The average spend per day for a Chinese tourist in Thailand is US$192 – which is 53% more than the average Europeans US$125 daily spend.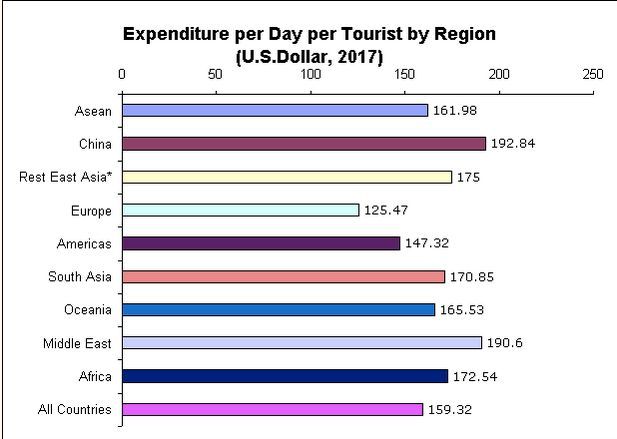 Read the rest of the story… Dan About Thailand
Keep in contact with The Thaiger by following our
Facebook page
.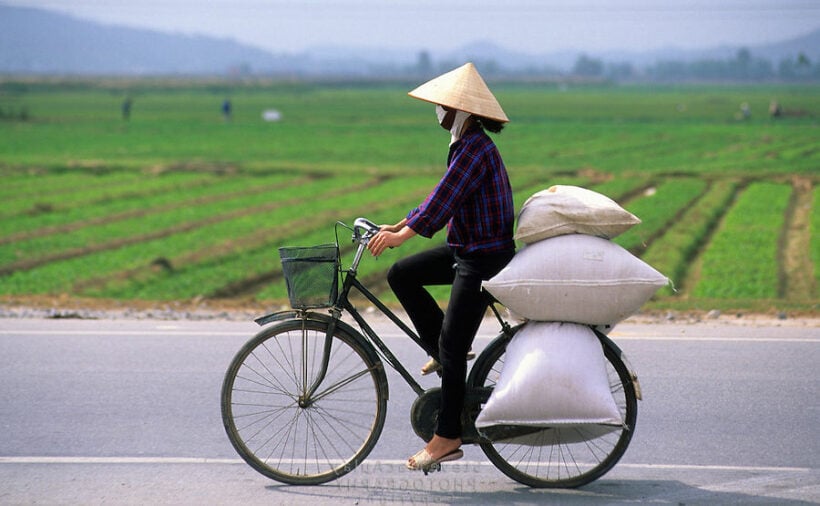 OPINION
Expat blog 'Dan about Thailand' by ThaiVisa's Dan Cheeseman, has an article about the Thai expats who are looking to regions beyond to plant their flag as the murmurings become a symphony of complaints about their current life in the Land of Smiles.
"Living in Thailand for many of us Expats is what dreams are made of. With a beautiful climate, food and wonderful Thai people, it is paradise. But everything has its tipping point yet we don't really know what an expats tipping point was when it came to upping sticks and leaving."
Dan, a family man who has spent time living in Pattaya and Hua Hin, reflects mostly on the plight of the British expat who has seen a falling baht/pound exchange rate, rising costs and complexities in visas, affect their capabilities and desire to continue living in Thailand.
There has been a whole number of factors in recent times that has made living in Thailand more challenging, moreso for retired expats; with the strengthening of the baht and weakening of domestic currencies causing a serious financial issue. This shifting of valuations has meant Thailand is no longer a cheap place to retire.
In reality the 'British Expat' is a small proportion of the 2019 Thai expat mix which is now made up mostly by Chinese, Japanese, Americans, then a wide range of many other nationalities including the British.
It has always been a finger in the air to try and guess the numbers of retirees in Thailand, if you spoke with many seasoned working expats a few years ago they would more often than not say somewhere between 250,000 and 500,000 retiree expats lived in Thailand.  But it was always pure guesswork.
Earlier this year, the United Nations Migration report put the figure at nearer 75,000 retirees living in Thailand. This was a figure that shocked many, as it was far lower than anyone could have guessed.
And so to the Thailand's nearest neighbours, including Vietnam, which are now being touted as a viable alternative to move their pension and their lives. Dan provides evidence of a palpable interest in the communist country, still emerging from the protracted Second Indochina War, aka. the Vietnam War, and a developing economic south east asian star.
I recently had lunch with the CEO of one of the six big insurance companies for expats in Thailand. He said each week they get 5 requests from retired expats to move their Health Insurance to Vietnam. That is over 20 requests a month and if this is consistent with the other 5 insurance companies, the figure rises to a 120 expat requests a month.
At the end of the day, life does not stand still and the unpredictability of it means sometimes you just don't see things happening – until they do. It would appear for many retired expats living in Thailand that choice is now Vietnam.
Read the full article HERE.
Keep in contact with The Thaiger by following our
Facebook page
.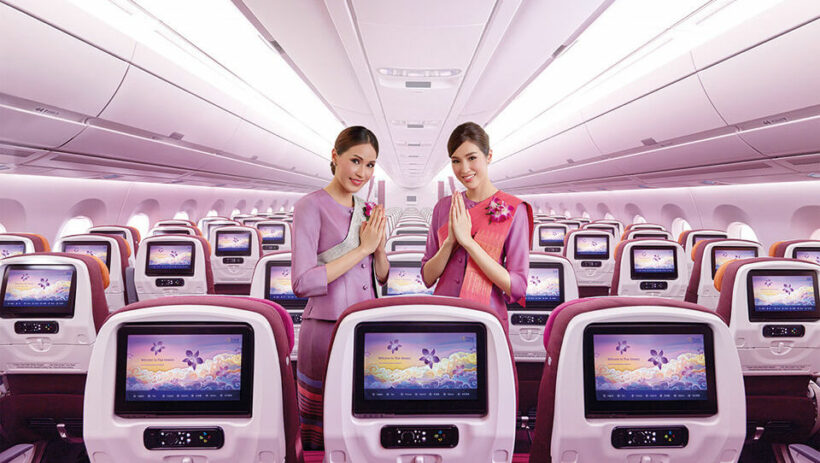 PHOTO: The pleasant smile and wai won't fill aircraft seats anymore
Whilst it's always a generally pleasant experience flying Thai Airways, the airline, in a business sense, is a basket case racking up nearly a decade of losses, first under the Yingluck Shinawatra Government and then the military government of the NCPO.
Most people in aviation circles agree on the main challenges for the national carrier.
• Entrenched nepotism and cronyism
• Top heavy management
• Contracts for older staff which do not reflect aviation business realities in 2019
• Uncompetitive pricing
So do what QANTAS did in Australia in 2003.
QANTAS was Australia's legacy airline which had similar long-standing contracts and Union issues that made it difficult for the national carrier to compete in the modern aviation business. It battled for decades with the staff, all on cushy contracts, and the Unions were resistant to change as well.
So they started JetStar, a completely separate company headquartered in Melbourne, but under the wider QANTAS banner. It would take over the 'leisure' routes and compete as a low-cost carrier. As QANTAS slowly moved routes over to its cheaper subsidiary the parent airline had a much better argument to pay-out the older, uncompetitive contracts and lay-off the 'old pot boilers'.
JetStar was not a glamorous airline and lacked the reputation and brand-love of the 'flying kangaroo' but, as a business strategy, was a winner for QANTAS and gave them options to modernise the national airline business. The CEO, Alan Joyce, came through Aer Lingus in Ireland then the failing Ansett Airlines in Australia to completely turn Australia's national carrier upside-down. The strategy worked.
The model has been repeated by other national airlines.
Thai Airways sort of tried the same strategy with Thai Smile in 2012. The offshoot of the parent Thai Airways International, would fly leisure routes for the national carrier but it was still owned entirely by Thai Airways and wasn't set up as a separate entity so was subject to much of the same 'handbrakes' that was holding back Thai Airways from competition in the modern aviation market.
Brand Thai Airways is starting to look a bit tired. The Thai smile, orchids, pleasant staff wai-ing to the camera is all a bit naff when most customers in 2019 are looking for a safe, efficient, on-time airline, at a competitive price. Let's face it, the seating is much the same, give or take, in just about any plane now. Unless you have the deeper pockets and can afford to sit closer to the front of the plane, you're in cattle class whether you're on Thai Airways, Air Asia or RyanAir. A Boeing 737 or Airbus A320 is much the same aeroplane no matter who is flying it.
So what does Thai Airways have to offer customers these days that they won't get on the many alternatives airlines flying on the same routes? Nice uniforms? A Thai stir-fry included in your airfare? (I'm battling to think of anything else…)
At the same time their website , whilst much improved in the past 12 months, is still a bit 'clumsy' compared to other airlines', the fleet is starting to look a bit 'tired', the eight years of loss after loss is starting to noticeably weigh on the airline's staff, and in many cases the airfares are simply too expensive.
Unless you're a huge Thai Airways fanboy or fangirl, there are fewer reasons every year to keep flying Thailand's national airline.
Thailand's surging tourist industry, which despite a few blips this year will continue to grow, has provided a huge opportunity for Thai Airways to thrive and grow. Instead the airline's management have squandered an enormous opportunity. Whilst calling for patience as they make (almost zero) changes, many other airlines have jumped into their flying space with newer aircraft, better promotions, cheaper flights and a better business plan.
If Thai Airways was a private company they would have been out of business a decade ago. Instead they keep coming back to the Thai government with their hat out for contributions to bail them out of quarter after quarter of losses.
The airline's main backer, the Thai government, provides a massive disincentive for the airline to clean up the internal mess and modernise. Where's the urgency to make the necessary changes when the government will always end up bailing them out? The airline has simply weaponised 'saving face' – the national carrier simply CAN'T fail.
But maybe the view of Thai Airways as a potential profitable business is old-fashioned and the costs to the Thai taxpayer should be seen as an 'investment' into the country's growing tourist industry. Middle Eastern airlines are operated in this way where they make massive losses but provide excellent service on modern aircraft dragging tourists through and to their airports and destinations.
Now Thai Airways is asking for the Thai government to bankroll the purchase of new aircraft for its fleet. That the Thai Government seems in no rush to write out any more cheques to Thai Airways is a good indication that some hard decisions now need to be made.
Keep in contact with The Thaiger by following our
Facebook page
.