UPDATE: Thai immigration scraps TM28 reporting requirements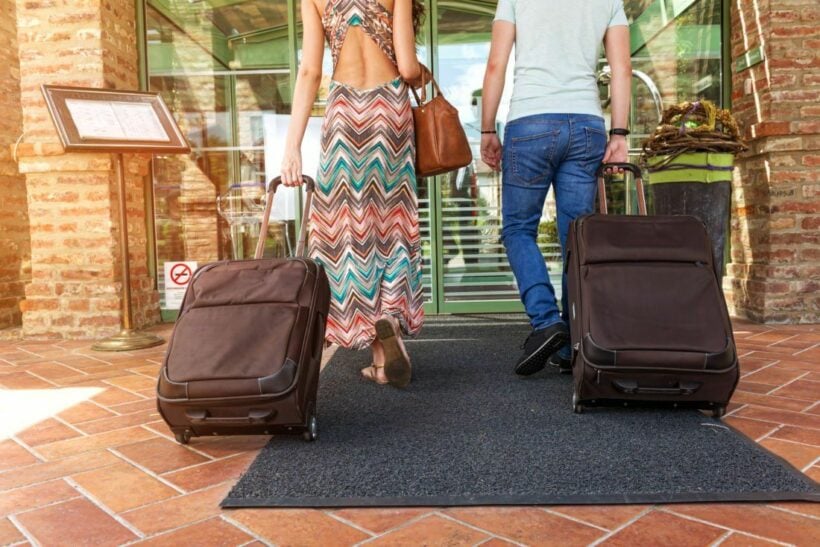 Well, for most foreigners anyway (full list of exemptions below)…
Thai immigration have scrapped the TM28 form's change-of-address reporting requirements for all but a few foreigners. The changes came into effect, with little fanfare, on January 28.
The TM28 is still listed on the Immigration website but there's now a long list of exceptions added which means that almost no one will be required to submit the forms. In 2019 a crackdown on the TM28 and TM30 forms caused an uproar in sections of the expat community who cried foul about their lives being made more difficult, and the inconveniences and impracticalities of the forms.
TM28, listed under section 37 of the Thai Immigration Act, has been an official requirement since 1979 but was rarely enforced by immigration officials. But last year officials started enforcing the law more literally, causing widespread outrage. Many foreigners, including long term expats living in Thailand, said they didn't even know the requirement existed.
At the time Immigration officials were saying the crackdown was necessary to maintain better national security and keep track of all foreigners working and living in Thailand.
The list of exceptions, now added to the form, includes just about every foreigner – diplomats and those performing official duties, students, retirees, foreigners working in Thailand, foreigners married to a Thai or are the parent of a Thai child.
The previous requirements, which caused so much discussion last year, stated that foreigners who had stayed in another province for more than 24 hours were have to inform their local immigration office with a filled out TM28 form when they returned to their usual residential address.
Foreigners will still need to inform immigration if they change address permanently.
Last year's crackdown on the TM28 also coincided with a stricter enforcement of the TM30. That form required hotels, guesthouses and property owners to report foreigners staying overnight at their address.
The crackdowns on both TM28 and TM30 resulted in Thai immigration being heavily criticised by segments of the Thai expat community and foreign businesses in Thailand, who claimed that both forms were counter-productive to help attract businesses and foreigners to the country and were "outdated" and "draconian".
Official forums were held, inviting senior officers from Immigration, and petitions were launched, and countless articles written, all to bring the plight of foreigners to the attention of officials.
The updated regulations relating to the TM28 form are on the Thai Immigration website HERE.
List of exemptions, as posted in the amendment…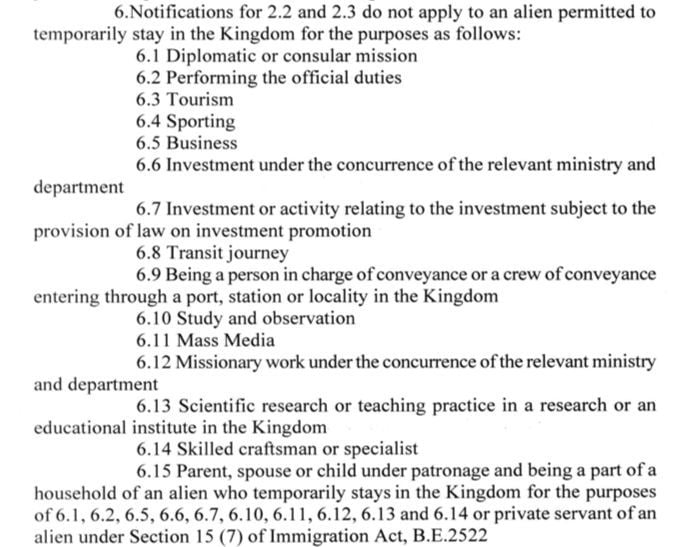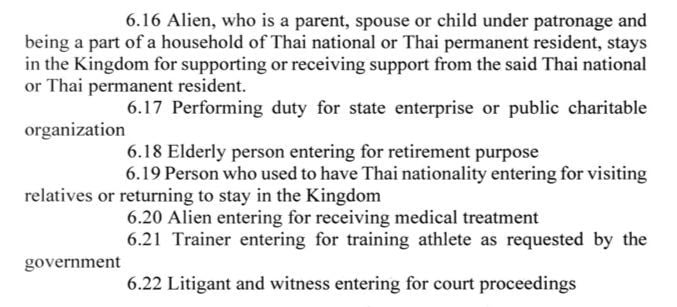 SOURCE: ThaiVisa
Keep in contact with The Thaiger by following our
Facebook page
.
Visa amnesty announced, awaiting PM's signature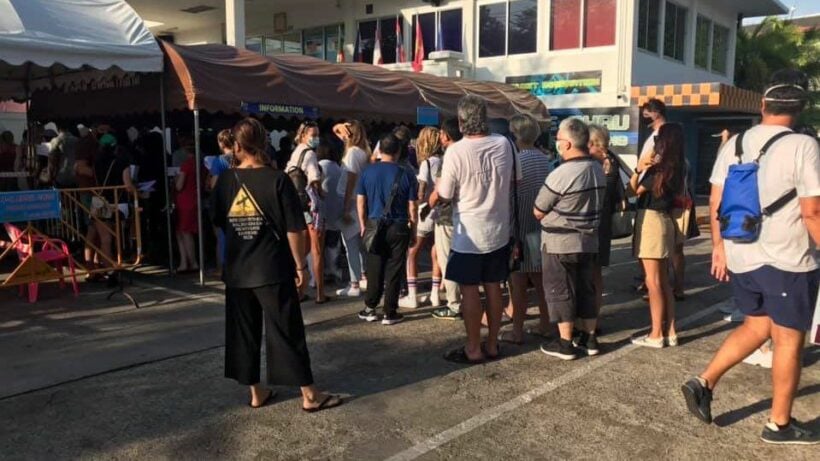 With many flights cancelled, entire fleets grounded and hotels ordered closed, thousands of tourists and expats across Thailand are in a state of limbo… unable to leave, not allowed to stay. To make matters worse, social distancing requirements are creating chaos at crowded immigration offices nationwide, and onerous new requirements have been added for visa extensions. The situation has put foreigners and immigration officials at additional risk.
But the Immigration Bureau has announced that the Cabinet has approved a plan to offer automatic visa extensions for foreigners, though it will not come into effect until it has been signed by PM Prayut Chan-o-cha.
An immigration spokesman says a set of new rules, which also includes visa amnesty, has been approved by the Ministry of Interior Affairs and is due to be inked by the PM soon. The measure follows complaints of overcrowding and risk of virus infection at immigration offices across the country.
"It will be signed by the PM soon. Please wait for official announcements and don't fall for online rumours."
Details of the new rules emerged yesterday after local blogger Richard Barrow wrote on his social media platforms that the bureau has proposed plans to give every foreign national an automatic 30 day stay extension, citing sources within Immigration.
Richard also noted that the 90-day reporting will be temporarily suspended and those who have obtained permanent resident status will not lose their status if they are not able to return to Thailand within a one year period.
Visa amnesty will be granted to every foreigner, but the post did not elaborate on how it will be enforced.
The Immigration Bureau has already approved the proposal to offer automatic extension of stay to foreigners in #Thailand. They are waiting to implement it but they cannot do anything until it has been signed by the PM. They understand your anger & ask you to be patient. THREAD >>

— Richard Barrow in Thailand 🇹🇭🇬🇧 (@RichardBarrow) April 7, 2020
"This is ready to be implemented straight away, but the Immigration Bureau cannot start until it has been signed by the PM. From what I understand, it's already in the prime minister's office. They are optimistic he will sign it very soon."
"I just got off the phone with another Immigration official. So, it looks like the photos that I tweeted of long queues have caught the attention of the right people."
But immigration officials said that concerned foreigners shouldn't rely on online rumours…
"Who is he? He is not the Immigration Bureau. How could he come out to say something like that?We will make official announcements when it becomes effective."
SOURCE: Khaosod English
Keep in contact with The Thaiger by following our
Facebook page
.
Foreigners in Thailand worried about their security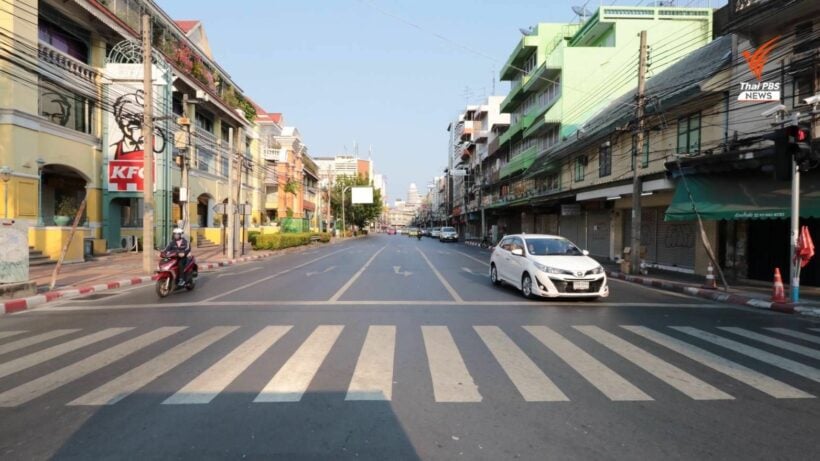 Ever had the feeling you're not wanted at the moment?
As the highly infectious Covid-19 disease spreads through Bangkok's streets, Thai PBS World reports the city's expatriate community has multiple reasons to be nervous.
The trouble began in early last month when Thailand's mercurial Public Health Minister Anutin Charnvirakul blasted "all farang" (a derogatory term for white-westerner), for not wearing face masks, adding offenders "should be kicked out of Thailand". (He was at a PR event handing out free masks to travellers at the Siam BtS station). 
A few days later a Twitter account registered to his name doubled down, criticising "dirty" unmasked Westerners who were "more likely to spread the disease than Asians".
The account was quickly deleted but the message was loud and xenophobic – and also ran counter to World Health Organisation advice at the time. The global body declared that, to prevent shortages, masks should only be worn by Covid-19 sufferers and medics, and that good hand hygiene was the best defense against the virus. Thai hospitals were indeed complaining of mask shortages at the time.
Expat forums lit up with complaints that farang were being singled out in public for not wearing masks. A western diplomat told Thai PBS World that he was shouted at by an armed sentry for leaving his face uncovered as he strolled passed a Bangkok barracks.
There were also plenty of cases where expats and visitors in Thailand were denied the sale of a face mask, being told the "masks were only for Thai people".
Yet not all expats were comfortable with the bare-faced look being advocated by the WHO and Western media.
"As a farang, I'm embarrassed that while almost every Thai is responsibly wearing a face mask, many foreigners aren't," said Alan Simon, a 61 year old Australian retired software developer living in Bangkok.
"I don't know if it's ignorance or complacency, but I fear the toll is going to surge soon. I'm in a high-risk age group so I'm definitely not taking any chances."
The mask controversy was eventually solved not by Anutin's ranting, but by hygiene policies implemented by shops and supermarkets, forcing shoppers to cover up their face. It simply became 'expected' that everyone would wear a face mask anytime they were in public, and the vast majority of visitors and expats were happy to comply with the public will, and later, direct orders.
But foreigners are now facing more serious problems than just a health minister's prejudices.
Immigration offices around the country have been packed with expats and tourists desperate to extend their visas or meet the 90 day report requirement to remain 'legal'.
Popular expat blogger Richard Barrow shared the frustration of many foreigners who were being forced to herd together at a time when Covid-19 was spreading at a rate of more than 100 cases a day. Lines extended down the streets as people queued up at immigration offices around the country, putting themselves and immigration officials at risk because of the slightly-panicked situation and people standing around for hours in close quarters.
"Will this madness ever end? We are in the middle of a global pandemic and the Immigration Bureau are still insisting for stranded tourists and expats to jump through hoops to extend their stay."
The exasperated rant from Richard in an April 1 post, citing Trat Immigration's list that required expats to "take the house owner with you for interrogation".
On the same day, PM Prayut Chan-o-cha vowed action after hearing that hundreds were queuing in long lines outside immigration offices from 5am. The government announced it would approve automatic extensions for tourists until June in order to lower the health risk for both immigration staff and foreigners, though holders of other visas will still have to brave crowds to get extensions.
But nothing clear happened, or was announced at that stage, and expats and tourists are still trying to wade their way through the conflicting reports and the nuances of local offices.
More worrying is local anger brewing amongst Thais, some of who remain convinced, partly fuelled by the comments from the Thai Health Minister, that Thailand's Covid-19 problem is a 'farang' import. And that the dirty farangs are the reason that Thai people are currently holed up in their homes and losing their jobs.
Last night a post was made on a popular Phuket Facebook page calling on upset Thai locals to grab some stones and make a slingshot to fire at foreigners who may have been flouting the local curfews. The same site was posting photos of 'white' foreigners around the island, most not wearing masks. They were becoming the target to vent three anger.
"#Get out from my country if you can not stay at home shit tourist."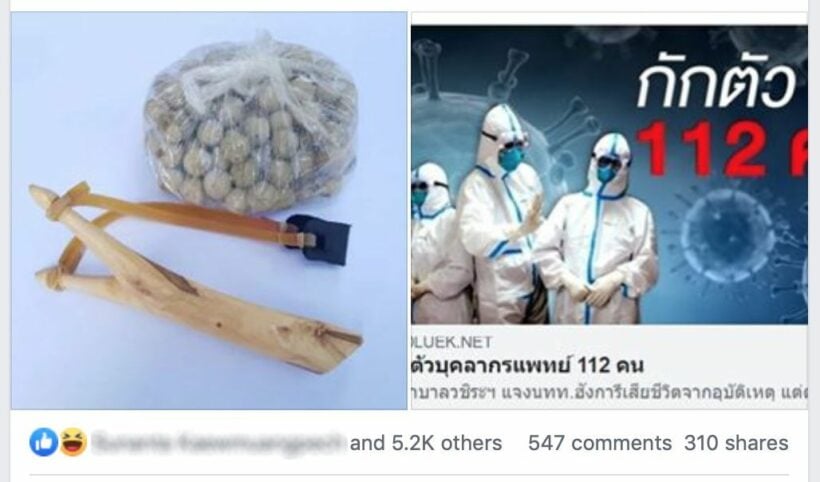 There were 5.7K of likes and 540 comments (as of lunchtime today), and hundreds of supportive comments from disgruntled locals saying they were ready to 'take up arms' and take on the dirty foreign tourists flaunt. In amongst some of the more violent comments there were a few voices of reason, not many. The Thaiger has contacted the author for comment. No response has been provided at this stage.
Trying to navigate their way through the maze of conflicting travel advice, new rules, visa changes and, well, just their own safety at this time, has been a really difficult time for foreigners, particularly the ones stranded here and perhaps not as nuanced about living with the locals and Thai culture.
Also foreigners are now having to confront more checkpoints and inspections, along with everyone else at the moment. The language barrier, added to the urgency of the situation, adds additional stress. On this note, we'd strongly advise foreigners heading outdoors to carry their passports and any other documents at the moment.
Still, it's a difficult time for everyone right now.
Stay safe and stay at home.
Keep in contact with The Thaiger by following our
Facebook page
.
New immigration measures for stranded visitors considered by Thai cabinet tomorrow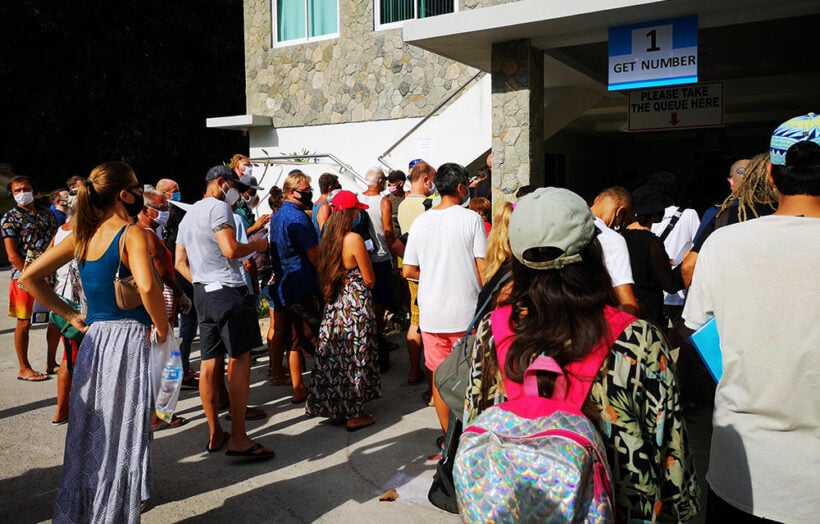 "Under the government's social distancing policy, these tourists will no longer have to visit the immigration bureau and risk contracting the virus in a crowd." 
Thai Immigration officials are seeking cabinet approval for new measures to categorise foreigners stranded in Thailand because of the Covid-19 crisis. The proposals will be submitted to tomorrow's cabinet meeting.
Last week Thai TM Prayut Chan-o-cha expressed concerns about foreigners who are stuck in Thailand after flights were in short supply and many countries had, as Thailand has, locked their borders to incoming passengers. Social media has been full of complaints from well-intentioned expats and visitors who have been forced to wait for hours in queues trying to sort out their immigration woes. Of course their main concern has been the lack of social-distancing.
There will be three classifications…
• Foreigners with resident visas who normally reside in Thailand but cannot return to Thailand due to the Covid-19 crisis
• Foreign tourists who are unable to depart Thailand due to the crisis
• Visitors from neighbouring countries who hold a temporary border pass and were stuck in Thailand after the borders were shut
Bangkok Post reports that foreigners in the first group are normally required to return to Thailand within 12 months of their departure and because they might not be able to re-enter the country in time, the Immigration Bureau will propose extending their compulsory return deadline until after the pandemic subsides.
"The extension of the return period would not affect any immigration rights and benefits they usually receive when strictly following the one-year return period requirement."
But immigration officials are advising them to return to Thailand as soon as they can after the situation improves and they can safely travel again.
"For foreign tourists in the second group who reported to immigration authorities for a 30 day extension after their visas expired on, or after, March 26, their visas will be automatically renewed every 30 days until the pandemic subsides."
The updated measures, as recommended, won't apply to any foreigners who are currently working and/or have a family in Thailand.
"They will still be required to report to immigration authorities regularly."
"For visitors from neighbouring countries in the third group, they will be allowed to stay in Thailand until the borders are re-opened. They will be required to leave Thailand within seven days after the borders reopen."
"Foreigners who are in Thailand and affected by the Covid-19 crisis, but not covered in the three new categories are advised to adhere to the usual laws," (meaning they will likely be required to report to a local Immigration office).
NOTE: These proposed measures are currently NOT in place and will need cabinet approval and an official announcement before they are.
SOURCE: Bangkok Post
Keep in contact with The Thaiger by following our
Facebook page
.