by Daragh Anglim
Thailand is emerging as a frontrunner in the nascent Asian cannabis market. With 175 clinicians now qualified to prescribe cannabis-based medicines in the country, Thailand is at the cusp of a major breakthrough in realising the commercial and societal benefits of medical cannabis.
The Asian Cannabis Report published in May by leading market analysts and advisors Prohibition Partners, forecasts that the Thai cannabis market will be worth US$237.2 million by 2024 should medical access open up.
In February, the National Legislative Assembly (NLA) took the landmark decision to approve the use of cannabis for research and medical purposes. This cemented Thailand's position at the vanguard of medicinal cannabis in Southeast Asia, as the first country in the region to use cannabis to treat Parkinson's disease, multiple sclerosis, drug-resistant epilepsy and pain and nausea in cancer patients.
The NLA's decision will theoretically allow medical practitioners to prescribe cannabis-based treatments to people living with a range of chronic and debilitating conditions.
Currently, there are only two officially sanctioned plantations in Thailand which are permitted to grow a strain of cannabis that is low in psychoactive compounds – less than 1% THC – to supply hospitals or government research institutes. All medical cannabis must be grown indoors to prevent illegal trade and ensure quality.
While the Thai government is still tightly controlling the production and supply of the market, foreign companies such as GW Pharmaceuticals and Otsuka Pharmaceutical are alert to developments and have begun to file patent requests. The Thai Department of Intellectual Property has denied requests from the British and Japanese companies. Commerce Minister Sontirat Sontijirawong recognised that cannabis 'is Thailand's future cash crop' and hard-working domestic businesses will naturally be concerned that if future patents are granted, international parties will get a head-start and dominate the potentially lucrative market.
In order for Thai businesses to reap the rewards medical cannabis can bring, legislation needs to be clarified. Right now, all eyes will be on regulations due to be published next month. It is believed that these will establish licensing and prescribing criteria for medical practitioners, but it is yet to be seen whether Thai farmers and businesses can expect the same clarity around domestic cultivation.
Whether in Oceania, Europe or North America, the evidence is unquestionable; citizens and governments across the globe are rapidly waking up to the potential of developing medical cannabis markets, and, provided legislation keeps apace, Thailand is well placed to lead the pack in Asia.
Daragh Anglim is Managing Director of Prohibition Partners, leading market analysts and advisors for the emerging cannabis industry.
• The view expressed do not necessarily reflect the views of The Thaiger or its staff. The article is published to enhance the understanding of the issues related to partial legalisation of medical cannabis in Thailand.
Keep in contact with The Thaiger by following our
Facebook page
.
Phuket's water supply running on empty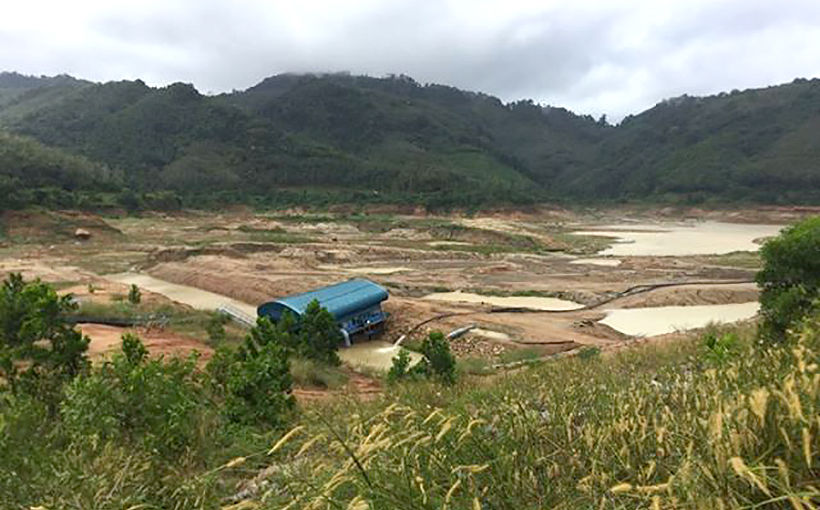 PHOTO: No, it's not the moon, it's Bang Neow Dam this week

Phuket shuffles into the high season with meagre water reserves and no concrete, sustainable plans to meet the upcoming seasonal water demands. In April this year the local water authority shuffled uncomfortably about the crisis at the end of the 2018/2019 dry season, denying there was a problem whilst cutting supplies to many communities around Phuket, mostly around Chalong, Thalang and eastern suburbs of Phuket Town. Just shut off the water!
On a tropical island where we're surrounded by water, and with plenty of monsoonal rain falling on the island every year, it's hard to imagine we could possibly be facing a water shortage. Especially after the crisis in March and April this year. But here we are.
In a 'would-have-been-funny-if-it-wasn't-true' moment in April, the Phuket Water Authority announced water restrictions for the island one day (an odds and evens water usage schedule), only to reverse their decision the day after.
The water restrictions would have been draconian but, in hindsight, a responsible response to the problem. The reversal of the decision, and the lack of explanation, was a high water mark (pardon the pun) of local bureaucracy gone completely insane.
So, here we are, more hotel rooms available than ever, more developments completed and an island poised for, hopefully, an influx of tourists for the busiest time of the year. But we will start the high season with the lowest volume of water ever, when measured against the total expected demand.
Unless it randomly just starts raining every day, for a few months, the island will not be able to rely on our dams supplying us with water for the high season.
Last week an order from the National Office National Water Resources was directed at Phuket's water tzars to take urgent action to fix the island's water-supply saga.
But the angry finger waving from the capital comes half a year too late when the critical problem facing Phuket for the 2019/2020 high season had already been well recognised, and admitted, by officials from the Phuket Water Authority. Their hope that this wet-season rain would fill the empty dams has fallen short of expectations. In fact the island faces up to six months, probably a lot longer, of critical water shortages, until the 2020 wet season presumably arrives.

Bang Wad Dam in Kathu, less than 30% capacity
When Phuket's residents take to social media about their water supply being turned off, just switched off without any warning – that's what happened in March and April this year – the blame will land firmly in the lap of the PWA.
When the local media is approached to stop 'running down the island' with stories about empty dams and expensive emergency supplies, we will direct them towards the PWA.
When local businesses and hotels have to order daily water deliveries at extortionate prices, send the bill to the PWA. But good luck with that!
The last minute directive to 'sort things out' is too little and too late. The local authorities' understanding of the looming problem is well documented, in their own words, from earlier this year. It's just that they've done nothing about it.
As the wet season winds down for 2019, the Office of National Water Resoures says that Bang Wad dam in Kathu, the island's largest reservoir and supplier to Patong, is not even 30% full. Bang Neow Dam, servicing areas north of Heroines Monument, is visibly almost dry with an official level of 8.38% of capacity, 5% of which is unusable.
(Strangely, the new Blue Tree water park was able to fill up over the wet season this year, but not the nearby Bang Neow Dam)
All this happened under Phuket Governor Phakaphong Tavipatana's watch. So far he's left the water problem in the hands of the local water authority. But now the Office National Water Resources says that Governor Phakaphong will be held responsible for overseeing remedial plans so that Phuket residents and businesses don't have to suffer prolonged months of critical water shortages.
Precisely what they could do, at this stage, hasn't been explained. But expect more finger pointing and probably a few resignations. But little more.
The bottomline is that the local government will have to ship in water from north of the island. There is no time left for anything else. It's too late to build more dams, or enlarge the ones we have. It's too late to light incense and pray for rain. It's too late to plan, budget for and build new water supply infrastructure.
At the height of the crisis earlier this year the Army was brought in to help with the delivery of water to some of the worst affected communities – the sort of thing you'd expect in a third-world country after a decade of drought.
But this is Phuket, Thailand's shining beacon of tourism, the Pearl of the Andaman. Whilst bleating about the lack of tourists, and still unable to admit responsibility for last year's sinking of the Phoenix (killing 47 Chinese tourists), Phuket's nominated officials have botched the most basic of infrastructure – a supply of water.
At the height of the crisis back in March and April this year the Governor never acknowledged the complexity or severity of the problem and, as far as we can see, has done SFA about a 'plan' when the dams run dry.
If the odds/evens water restrictions had been rolled out in, say, February this year, there would have been an outcry of over-stepping the mark and imposing draconian measures. In hindsight it would have been a responsible action and we'd be in a much better situation now. The water restrictions should have then been followed by urgent consultation and planning to avoid a tropical island ever having to suffer the embarrassment of turning off the water supply to its residents ever again.
Call it climate change or just a really bad wet season, the heavy rain simply hasn't arrived this year to raise the levels of the island's dams. Anything that falls in the next few weeks will be a bonus but with the winds already swinging around to the north and east a few weeks ago, the monsoon has already run out of steam.
The joke over recent years was that, if you wanted to start a booming business in Phuket, open a 7Eleven and put a bus stop out the front (for the Chinese tour buses). Our recommendation is, now, to buy some water trucks and start shipping in water. Because the island IS going to need it – our current reserves will not last through the high season.
The Thaiger was cheeky enough to ask for a list of all the private owners of water trucks on the island. We admit our request was just a thinly-veiled allegation.
An answer has not yet been forthcoming.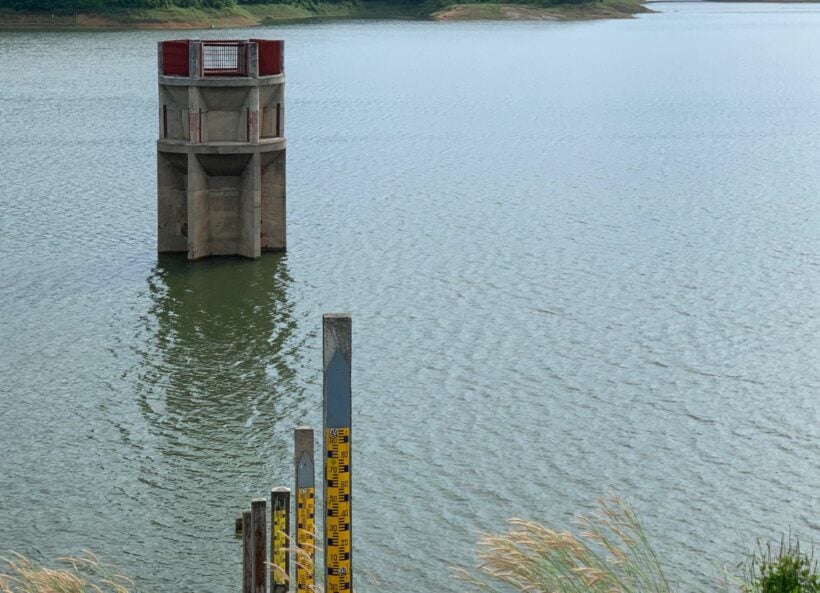 Keep in contact with The Thaiger by following our
Facebook page
.
Thailand's swift response to the 'fall armyworm' pest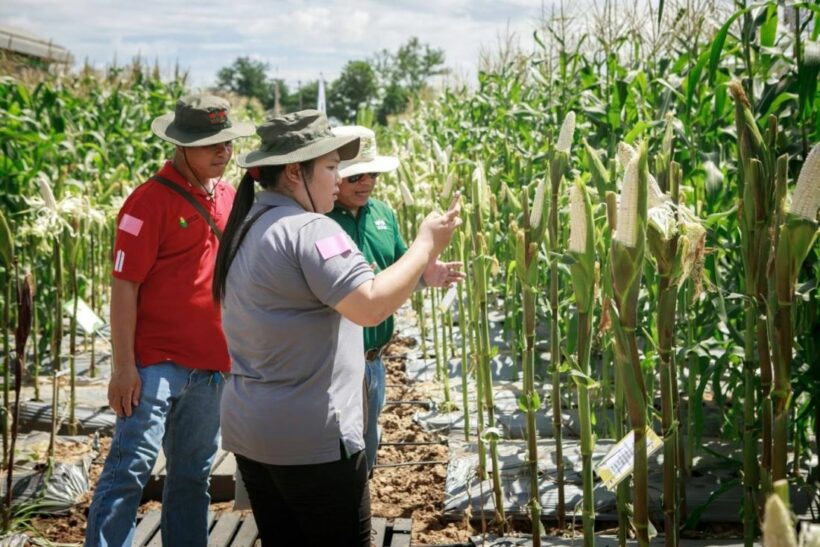 OPINION: Somsak Samanwong – Regional Technical Educator for APAC, Corteva Agriscience. PHOTO: East-East Seed
In Thailand, corn is an indispensable staple crop, used as an important source of feed for a thriving poultry and livestock industry. About 1.04 million hectares of our land is used to produce corn, with this year's yields estimated at a record high of 5.3 million tonnes.
As Thailand becomes increasingly recognised as a major world food exporter, our reliance on corn is growing to meet consumer demand for meat, both locally and globally – we are currently the third largest chicken exporter in the world. For many of us, it comes as a surprise that this ordinary but versatile crop is intrinsic in fuelling our status as the "kitchen of the world".
A small but powerful threat
However, this established position and the very growth of our food economy is currently under siege from the rise of fall armyworm, a pest so damaging that it can destroy corn crops overnight. The fall armyworm is an insect native to the Americas, where it has caused significant damage for decades. With a zealous appetite for corn, the pest quickly began to ravage crops in the Africa region following its arrival in 2016, causing losses of $13.3 billion.
Fall armyworm started moving closer to home, spreading across Yemen, India, Bangladesh, Sri Lanka and Myanmar, before reaching Thailand in December 2018. Since then, around 50 corn-growing provinces have been infested, particularly in the west of Thailand.
Fall armyworm infestations can result in yield losses for corn of up to 50%, which can have devastating implications – for those whose livelihoods rely on their crops, but also for the poultry and other meat production industries whose success and expansion heavily depend on their produce.
What makes fall armyworm so challenging to control is its high reproductive capacity and long migration distances. The pest has been known to migrate up to 1500 km3, slightly more than the distance from Kuala Lumpur to Bangkok, covering up to 100 km per night. Couple this ability to travel with rapid reproduction – four generations of fall armyworm can be observed in a single corn crop – and you have a devastating mix.
Recognising the tremendous impact of fall armyworm on the nation's farmers and our food security, the Thai authorities and key stakeholders across the agriculture industry have come together, uniting efforts to equip our farmers with the tools they need to help manage the spread of fall armyworm. By applying our learnings with fall armyworm in response to future threats, we can help to ensure our farmers are empowered and our nation's food supplies – for Thailand and for the rest of the world – are protected.
Taking swift and decisive action
Thailand's Department of Agriculture responded to the first FAO warning of fall armyworm in India by setting up a surveillance program to monitor corn growing states along the shared border with Myanmar. During this time, informative materials about fall armyworm and the ongoing surveillance program were shared with relevant agencies, universities, and most importantly, corn farmers.
Establishing communication between the authorities and those on the ground was and remains an important focus, and a telephone hotline and Line account were set up so that farmers are able to report potential infestations. As a previously unseen pest in Thailand, setting up infrastructure to monitor crops in the recognition of fall armyworm was pivotal to aiding a quick response.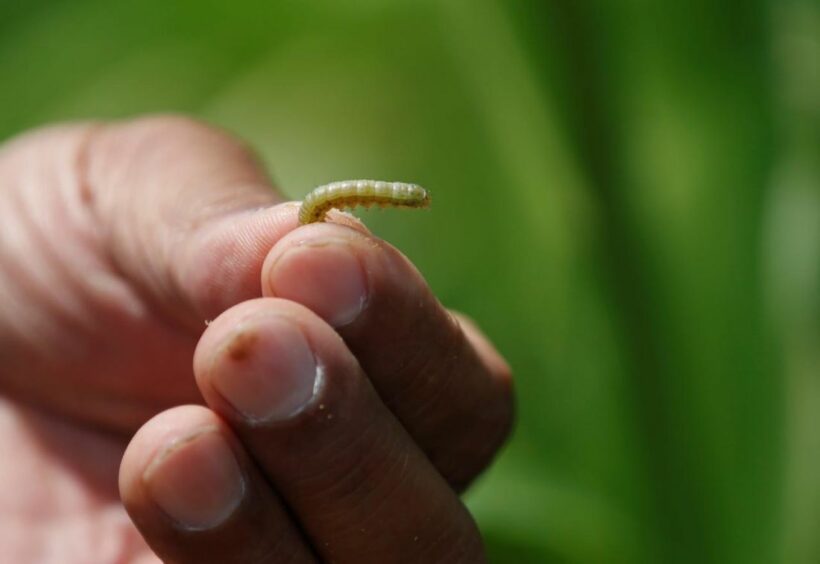 Imparting knowledge through educational efforts
Knowledge-sharing between the authorities, academic experts, farmers and industry is crucial in the fight against threats like fall armyworm. In November 2018, an educational programme for Thailand's authorities developed with the Insecticide Resistance Action Committee (IRAC) by CropLife Asia helped to provide senior agricultural and food industry leaders with in-depth information about fall armyworm and its habits.
By sharing knowledge of the pest between the government and affected industries, accurate and up-to-date information could spread across the country almost as quickly as fall armyworm itself.
Farmers remain at the heart of agriculture, and thus, in-field education is of paramount importance to safeguard crops.
Through a series of training programmes and the provision of educational materials, farmers were educated on and empowered to adopt an Integrated Pest Management (IPM) approach, as recommended by the World Trade Organisation on Sanitary and Phytosanitary Measures, to control and prevent the spread of fall armyworm. IPM combines pre-emptive treatments, scouting, monitoring and targeted treatments to protect the health of corn crops from seed to plant, and, in turn, to protect Thailand's food security.
Equipping farmers with the necessary tools
In adopting an IPM approach against fall armyworm, it is our role as agriscience experts to ensure farmers have access to safe, effective and greener solutions to control its physical spread. And, through the development of innovative technologies, solutions are available to provide farmers with long-lasting control of fall armyworm, whilst being environmentally safe to use.
Amparar®, Corteva Agriscience's foliar spray, contains the active ingredient Spinetoram and has been recommended for use in corn in Thailand to help protect corn crops against fall armyworm. It controls the insects in two ways – through ingestion and contact by the pest, providing a quick knock-down for lasting control. Amparar® has been awarded the prestigious Presidential Green Chemistry Challenge Award for its positive environmental profile and margin of safety towards beneficial insects. It is recommended by the Thai authorities as the top crop protection product for managing fall armyworm.
Our fight against fall armyworm has brought to light the invaluable role of corn in the development of Thailand as global provider of food. Perhaps even more importantly, it has helped to demonstrate how much can be achieved when public and private sectors work together in response to those that threaten our food security. We must continue to activate and engage all stakeholders – from farmers, governments, industry and academia – to ensure that, whatever the next threat to our "kitchen of the world", we remain poised for action to protect it.
Keep in contact with The Thaiger by following our
Facebook page
.
Opinion: Retirees and medical insurance in Thailand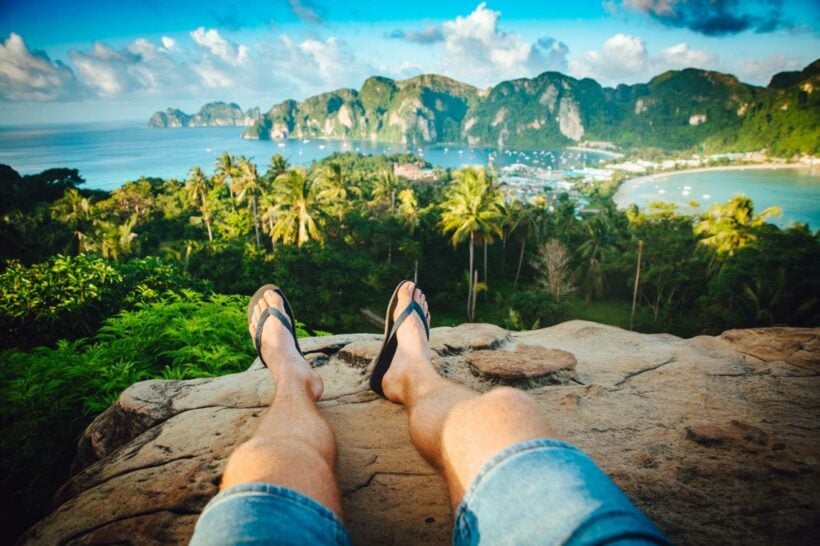 By Barry Kenyon of The Pattaya Mail
Thai government spokespeople, in recent years, have emphasised that that Thai hospitals are not free for foreigners. They have cited examples of sick and crowd-funded aliens desperate to get back to their home countries, or annual reports from public hospitals bemoaning the unpaid bills of foreign nationals.
So far not a lot has happened. Holders of one year 0/A visas or ten year 0/X, issued by Thai consulates and embassies abroad, do now require medical insurance worth at least 400,000 baht for in-patient treatment and 40,000 baht for out-patient care. But the vast majority of expat retirees in Thailand receive their annual extensions of stay at a Thai immigration office. They do not currently require insurance.
Will that change? It's not clear. The government has already stated that long-stay aliens with a history of physical illness may be checked out before an extension of stay is granted. What this means, if anything, is unclear but it could signify the immigration bureau's refusal if an applicant is discovered to have unpaid hospital bills.
One substantial reason for leaving well alone is that many expat retirees self-insure because they are too old or infirm to obtain medical insurance. But these wealthier retirees contribute billions of baht annually to (mostly) private hospital coffers when significant surgery is required. They would be forced out of the country if unobtainable medical cover was made compulsory, thus leading to a gigantic loss of income.
It's also true that the mandatory insurance requirement for 0/A visa holders is modest. A sum of 400,000 baht may seem a lot but is unlikely to cover the total bill for heart surgery, most cancer operations and stays in an intensive care unit, at any rate in the private sector.
Read the rest of the editorial HERE.
Keep in contact with The Thaiger by following our
Facebook page
.