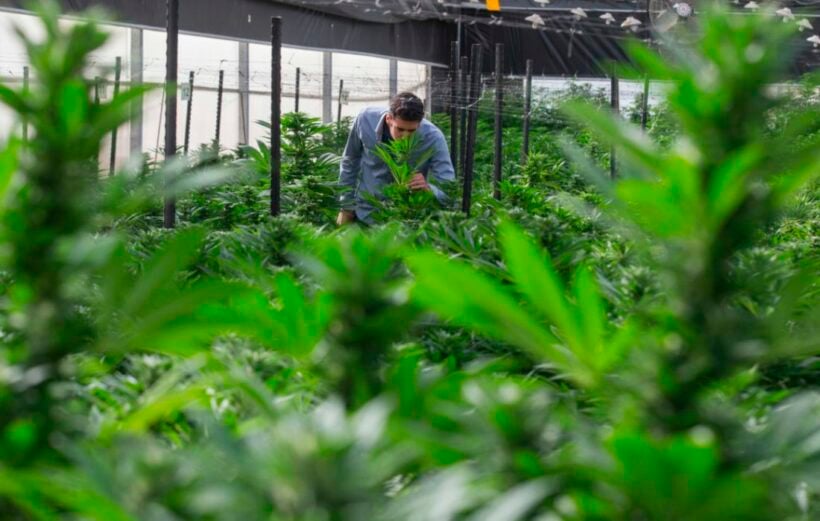 by Daragh Anglim
Thailand is emerging as a frontrunner in the nascent Asian cannabis market. With 175 clinicians now qualified to prescribe cannabis-based medicines in the country, Thailand is at the cusp of a major breakthrough in realising the commercial and societal benefits of medical cannabis.
The Asian Cannabis Report published in May by leading market analysts and advisors Prohibition Partners, forecasts that the Thai cannabis market will be worth US$237.2 million by 2024 should medical access open up.
In February, the National Legislative Assembly (NLA) took the landmark decision to approve the use of cannabis for research and medical purposes. This cemented Thailand's position at the vanguard of medicinal cannabis in Southeast Asia, as the first country in the region to use cannabis to treat Parkinson's disease, multiple sclerosis, drug-resistant epilepsy and pain and nausea in cancer patients.
The NLA's decision will theoretically allow medical practitioners to prescribe cannabis-based treatments to people living with a range of chronic and debilitating conditions.
Currently, there are only two officially sanctioned plantations in Thailand which are permitted to grow a strain of cannabis that is low in psychoactive compounds – less than 1% THC – to supply hospitals or government research institutes. All medical cannabis must be grown indoors to prevent illegal trade and ensure quality.
While the Thai government is still tightly controlling the production and supply of the market, foreign companies such as GW Pharmaceuticals and Otsuka Pharmaceutical are alert to developments and have begun to file patent requests. The Thai Department of Intellectual Property has denied requests from the British and Japanese companies. Commerce Minister Sontirat Sontijirawong recognised that cannabis 'is Thailand's future cash crop' and hard-working domestic businesses will naturally be concerned that if future patents are granted, international parties will get a head-start and dominate the potentially lucrative market.
In order for Thai businesses to reap the rewards medical cannabis can bring, legislation needs to be clarified. Right now, all eyes will be on regulations due to be published next month. It is believed that these will establish licensing and prescribing criteria for medical practitioners, but it is yet to be seen whether Thai farmers and businesses can expect the same clarity around domestic cultivation.
Whether in Oceania, Europe or North America, the evidence is unquestionable; citizens and governments across the globe are rapidly waking up to the potential of developing medical cannabis markets, and, provided legislation keeps apace, Thailand is well placed to lead the pack in Asia.
Daragh Anglim is Managing Director of Prohibition Partners, leading market analysts and advisors for the emerging cannabis industry.
• The view expressed do not necessarily reflect the views of The Thaiger or its staff. The article is published to enhance the understanding of the issues related to partial legalisation of medical cannabis in Thailand.