Opinion: Working as a female government official in Phuket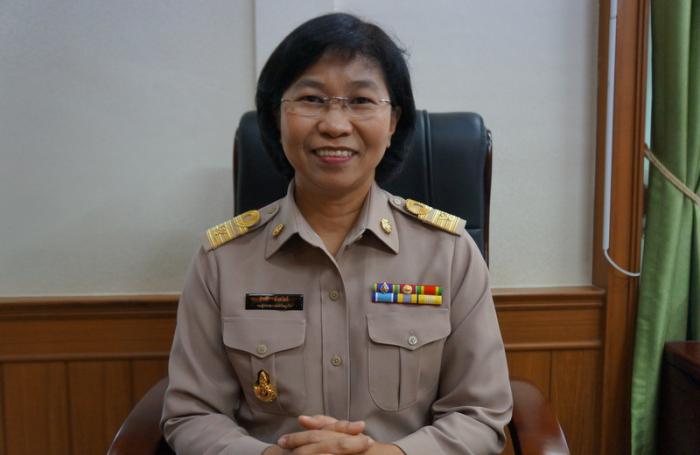 PHUKET: Phuket Vice Governor Siwaporn Chuasawad is originally from Bangkok, but her family moved to Samut Prakan in an official capacity, as her father worked for the Royal Thai Navy. She assumed her current post on October 10, together with two other vice governors. Her husband has recently been appointed as Deputy Director of the Phuket Land Department.
V/Gov Siwaporn earned her Bachelor's in Law from Thammasat University and Master's in Public Administration from Burapha University.
She started her career in 1987 as a technocrat in the Land Department. She has worked in several provinces in Thailand, including Phuket, before taking up the post of Phuket Vice Governor. She was previously working as an inspector at the Land Department in Bangkok.
Here she talks about the different aspects and challenges of her position as a high ranking official.
Having worked in the Land Department prior to being appointed as the vice governor, I never felt as if I needed to act any differently from the men in my field. However, I do acknowledge that there are some differences between men and women in the workplace. For my part, I always push myself to be better and stronger. In my capacity as vice governor, I am required to go out for inspections. Therefore I must keep myself prepared at all times, for any kind of situation.
I personally believe that as long as I do my best, nobody can say anything. I have always been sincere in my job and given it my best. If we start choosing what jobs are good for men and which for women, we won't get anywhere. When I was an inspector, I did not choose to work elsewhere, I was sent and so I did it.
Once I became the Land Office Chief, I chose to work in Sisaket, a Northeastern province of Thailand. Many people have asked me why I, as a female, chose that province, as it was very far away from all that was familiar and comfortable. The thing is, I never thought of it as a 'man's job' or 'woman's job'. I believe that the quality of the work you do should be the only indicator of the respect and acceptability you gain.
I admit that the position of vice governor is quite different from my previous job, but I have done my research in the past weeks and rapidly learnt what needs to be done here on the island. As per Governor Chokchai Dejamornthan's orders, I am in charge of societal and economic matters. This is a large area and requires me to coordinate with several departments to get the job done.
These fields are interconnected in many ways. Societal matters are concerned with migrant workers and laborers, including issues of social security. This, in turn, is connected to the economy and tourism. So several departments are included in the process and we need to work with all of them. Each department has its own responsibility and authority. I work as a point of contact for everyone and ensure that all aspects of a situation are evaluated and considered. This prevents bias and one-sided opinions.
I understand that the government has rules and procedures that must be followed. However, when things get delayed sometimes, it is my job to ensure that the concerned department gets the necessary push to expedite the process.
One of the most important things, from my point of view, is having a database. If we work with confusing, inaccurate or slow-to-extract information, it affects important decisions, causing them to be delayed or misjudged. That is why I am urging each department under my watch to have an accurate, up-to-date database of information. It is also important to connect with others and share relevant information with them, so that all departments can benefit from it and provide better services to the public.
For instance, the Tourism Association records a certain number of tourists, while hotel associations may have a completely different one. So we have to find out what information is missing and why, and make it more accurate and complete. Governor Chokchai expressed a similar point of view when he spoke of the concept of 'one information'. I know that it is a complicated and time consuming task, but we are working on it.
The main challenge is how to get an updated database from all departments, both official and private. My job becomes that much more challenging when I have little or outdated information to work with. It is essential for me to know as much as possible, in order to make informed, insightful decisions.
I always remember His Majesty King Bhumibol Adulyadej's royal words to guide me in my work. Every official has surely faced this problem in life: that they feel they are working hard, but are not moving forward in this work. So I think of His Majesty's words, "We work to fulfill our duty, not for the sake of rewards. When we do our best in our endeavors, that is the greatest reward in itself".
I have been reading these words since I was very young. Sometimes I felt like I was doing a great job, but not getting promoted, while others around me were prospering even though they hadn't worked as hard as I had. So I always remind myself of these words for inspiration.
Another thing His Majesty tells us is that we must have knowledge in three areas: academics, coordination and procedure. These are truly the most useful skills of all.
As I said before, we cannot work alone. We must connect and network with each other. Neither government nor private sectors can work alone. This includes the media as well. We all need to pool our knowledge and resources, and work together to move forward.
— Chutharat Plerin
Want more from the Thaiger family?
📱 Download our app on Android or iOS for instant updates on your mobile
📧 Subscribe to our daily email newsletter
👍 Like/Follow us on Facebook
🔔 Subscribe to or Join our YouTube channel for daily video updates
PM takes over Thailand's vaccine roll out. Public Health Minister found under bus – OPINION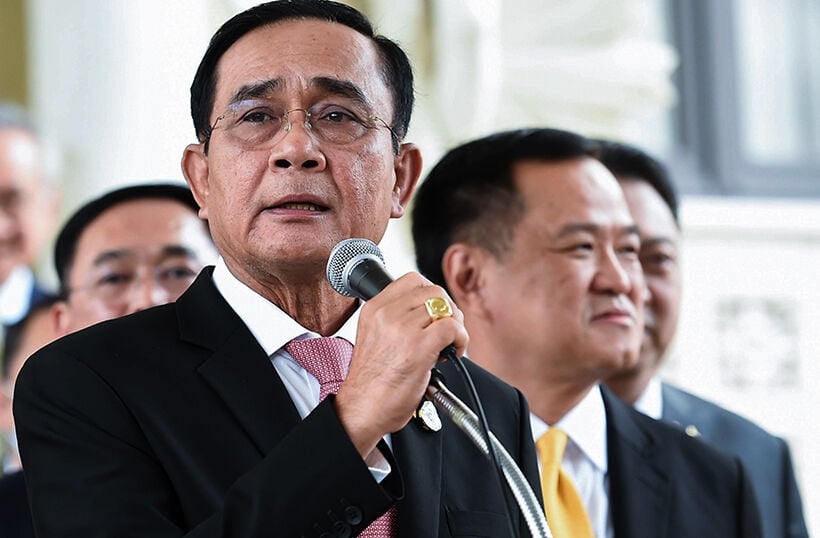 OPINION
I went to register my name at a local private hospital in Phuket last Saturday for a place in the Covid vaccine queue. It was at the Bangkok Hospital Phuket. The first response from the reception area after the customary welcoming wai was "do you have insurance?"
I said yes, but that was not relevant to why I was here. I explained that I wanted to put my name on their Covid vaccine register as a former patient and enquire as to when they might expect to get deliveries of a vaccine.
The answer was clear. "I don't know, nobody knows". And, as far as we currently understand, that answer was correct.
For foreigners in Thailand, unless they happen to work for companies with "connections" or perhaps a public service that was earmarked in the first roll out of vaccines, the vast majority are doing more damage from scratching their heads at the moment.
We've contacted the Provincial Phuket Office in Phuket, and been told the same thing. Or "register at your hospital".
The Thaiger has published numerous articles about the apparent vacillation of the government in regards to allowing private companies and hospitals to acquire their own stash of vaccines. First they could, then they couldn't, then it was a "misunderstanding", and then they could again, about 2 weeks ago.
But not ONE private hospital in Thailand currently has access to its own stocks of an approved Covid 19 vaccine. Not even unapproved vaccines, as far as we can tell. The Thai government are still putting up paperwork and red tape barriers preventing any private solutions to the country's vaccine roll out.
Now I use the term "roll out" carefully. Because there hasn't been a lot of rolling. There's no doubt once the vaccines arrive on site there are plenty of front line doctors and nurses, and local organisers, who can efficiently and diligently administer the doses. That's happened twice in Phuket and has now resulted in some 70,000 local people vaccinated. It's happened in other places as well. But there's certainly been no "military" precision (which you'd think these guys would be good at).
Somewhere between a current shortage of available vaccines, generally, and the Thai government being forced to sign off on any private orders, there has been no movement on the "private vaccine" front.
Dr Suwadee Puntpanich, a director at the Thonburi Hospital Group, told the Thai Enquirer that it's currently "impossible for the private sector to bring in vaccines due to the government's inaction".
"We have sent numerous applications for vaccines to the Ministry of Public Health, to the minister, to the permanent secretary and have received no response".
Given that the private medical sector would have contacts to negotiate and import drugs from international pharmaceutical companies, you'd think they'd be the government's first phone call. But no. The government have established their own supply chains, dragging out the process until now we this third wave in Thailand and a vaccine roll out way behind peer nations and most of the rest of the world.
Last night the Thai PM decided to take control of the Kingdom's vaccine roll out.
The Cabinet yesterday agreed to designate PM Prayut as the chief authority with responsibility for all decisions related to the pandemic. He will have sole responsibility for the country's Communicable Disease Act, the Immigration Act, National Health Security Act, and the Medical Equipment Act, as well as several others. Critically, he will now be responsible for the procurement and distribution of vaccines, essential to combatting the outbreak in Thailand.
There has been some quite public friction between the PM and his outspoken Public Health Minister Anutin Charnvirakul in recent weeks. This decision to take over the decision making in Thailand's public health sphere is the equivalent to throwing his Bumjaithai party political partner under the bus.
Last week there was loud calls from opposition parties and social media for the resignation of the public health minister. Everything, from the shortage of hospital beds, the lack of vaccines, the decision to let Songkran go ahead, largely unfettered, and a slow reaction to the current outbreak have all fallen on the desk of Anutin.
The PM's taking over of decision-making for Thailand's public health at the moment may be an indication of strong, determined leadership. It's also risky with Anutin pulling the strings on a rump of MPs that secured the PM his majority in the lower house following the 2019 general election.
A petition hosted on Change.org, demanding the resignation of Public Health Minister Anutin, has surpassed an initial target of 200,000 signatures. The target has now been increased to 300,000. 211,600 signatures have already been collected.
Also, as of this morning, the requests for signed paperwork from Thailand's private hospital sector have remained unsigned.
Want more from the Thaiger family?
📱 Download our app on Android or iOS for instant updates on your mobile
📧 Subscribe to our daily email newsletter
👍 Like/Follow us on Facebook
🔔 Subscribe to or Join our YouTube channel for daily video updates
Thailand's 3rd wave wreaks havoc on the Tourism Restart Plan – where are we now?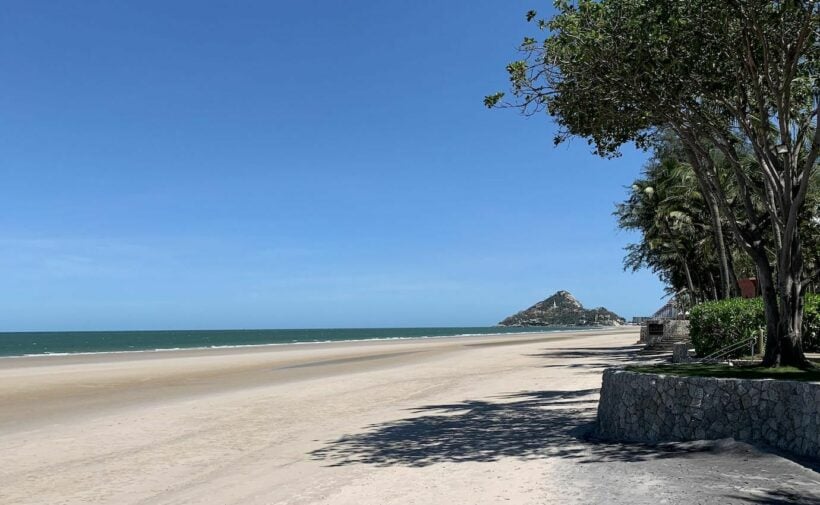 OPINION by Andrew J Wood
Thailand Ministers ponder the next steps to re-start it's massive tourism industry, initially set for July 1, 2021 in Phuket. The plan may need to be overhauled as Phuket struggles to immunise the whole island in the wake of the third wave of hotspots. Phuket, prior to the third wave had already secured more than 100,000 doses and planned to receive an additional 930,000 doses by June.
This would be enough for 70% of the population – the target needed to achieve herd immunity. The spike in Covid-19 cases has interrupted this plan, as vaccines must also be allocated to other provinces urgently to help fight the latest outbreaks.
Not deterred, the Tourism and Sports Minister Pipat Ratchakitprakarn said he plans to meet next week with all relevant agencies to discuss the reopening plan, previously set for July this year. Eighteen provinces have now been declared red zones, with a partial lockdown and stay at home order. The alert warning was also raised across the rest of the country to orange, in all the remaining 59 provinces many of which had previously been green and considered safe.
Deciding to ignore expert warnings, the government allowed the Songkran holidays to go ahead, even adding an extra day. However no mass gatherings or water splashing were allowed.
(Songkran is the Thai New Year celebration which typically lasts 3-4 days, leading to a mass exodus of cities like Bangkok).
Last year, due to Covid-19, the holiday was cancelled. As a result of the holiday this year, a few outbreaks in Bangkok allowed the virus to spread widely. The Bangkok outbreaks centred on entertainment places; restaurant-pubs and nightclubs around the Thonglor area, plus a high-society wedding at a new riverside hotel, whose guest list included a number of government Ministers and prominent business leaders.
The Covid virus from these few hotspots were quickly spread throughout the whole country, as people returned to their homes for the holidays. Unfortunately this was a perfect storm for spreading the virus. Up until this point, since the beginning of the pandemic, Thailand had only recorded 28,889 cases and 94 deaths as at April 1, 2021. Eighteen days later this has risen to 43,742 cases and 104 deaths. An increase in cases of 51%.
During my recent visit to Hua Hin, empty beaches were very much in evidence already with the third wave leading to mass cancellations. Some resorts, previously 70-80% occupied, saw domestic arrivals decimated. Already hurting from a lack of international visitors, this latest outbreak was a most unwelcome guest.
The question of re-opening Thailand to Tourism, starting with Phuket, has obviously taken a knock backwards.
"The key determinant is insufficient vaccines, we are concerned about the re-opening timeline. We still need to discuss the vaccine administration plan. If the herd immunity goal cannot be achieved, we may have to consider opening only certain areas in Phuket".
However, to continue with the same plan, even with restricted zones, will not be easy as long as the country still has increasing new daily infections, said Minister Pipat.
"Most importantly, we still have to hear from other countries that we already started travel bubble negotiations with about their confidence regarding the same timeline."
Like Hua Hin, hotels in the North reported cancellations of more than 70% with Chiang Mai a cause for concern and currently experiencing increased coronavirus cases. Prior to the pandemic, the province was a popular destination to celebrate Thai New Year.
Regrettably Minister Pipat is in self-quarantine after being in close contact with Transport Minister Saksayam Chidchob, who was diagnosed with Covid-19. The Minster fortunately has already received his first vaccination jab last month (AstraZeneca) and will remain in isolation until next week when all tests are complete (3 swab tests).
ANDREW J WOOD
Andrew J Wood was born in Yorkshire England, he is a professional hotelier, Skalleague and travel writer. Andrew has 48 years of hospitality and travel experience. He is a hotel graduate of Napier University, Edinburgh. Andrew is a past Director of Skål International (SI), National President SI Thailand and is currently President of SI Bangkok and a VP of both SI Thailand and SI Asia. He is a regular guest lecturer at various Universities in Thailand including Assumption University's Hospitality School and the Japan Hotel School in Tokyo.
The content of this article reflects the writer and does not necessarily reflect the editorial stance of The Thaiger.
Want more from the Thaiger family?
📱 Download our app on Android or iOS for instant updates on your mobile
📧 Subscribe to our daily email newsletter
👍 Like/Follow us on Facebook
🔔 Subscribe to or Join our YouTube channel for daily video updates
A Thailand Covid update that you won't read in the news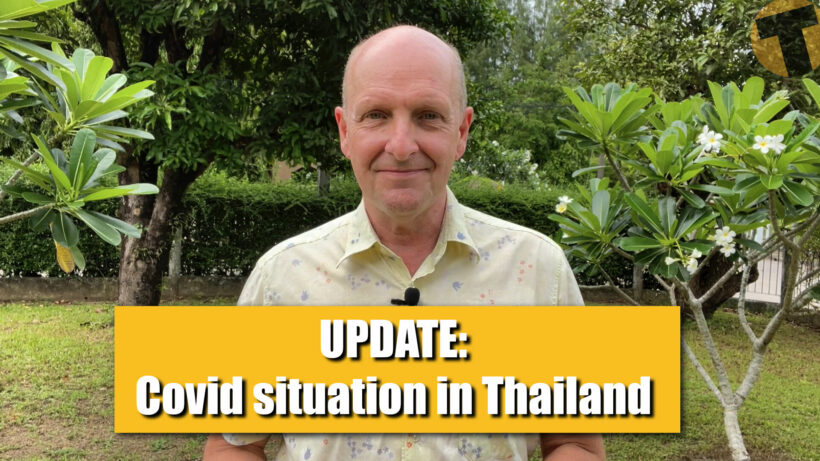 Tim Newton goes through some of the moving goal posts regarding Thailand's Covid situation RIGHT NOW. Vaccines for expats, what will happen after Songkran, provincial restrictions, new quarantine requirements. Reading the tea leaves and reading between the lines, Tim provides his personal opinions on many issues expats and foreigners in Thailand are worried about at this time.
Want more from the Thaiger family?
📱 Download our app on Android or iOS for instant updates on your mobile
📧 Subscribe to our daily email newsletter
👍 Like/Follow us on Facebook
🔔 Subscribe to or Join our YouTube channel for daily video updates