Property Watch: How to lose a property sale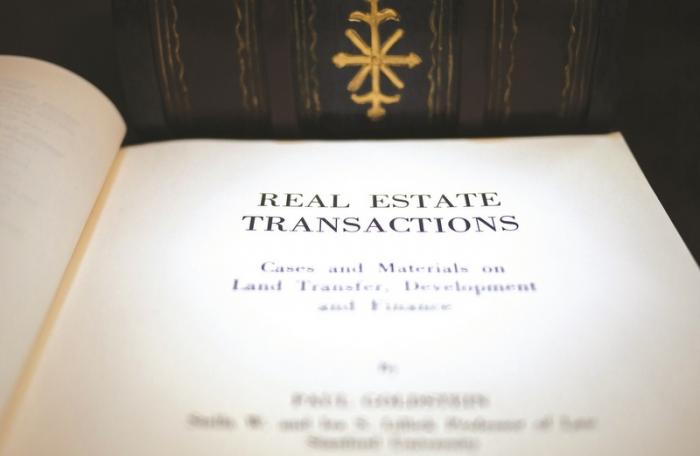 PHUKET: Some of you will have had the feeling of seeing the bus you are waiting for gliding by just seconds before you reach the bus stop. Others will only be able to empathize, perhaps comparing their experience of their Mercedes breaking down and a mechanic not being immediately available to fix the issue. Whatever part of the wealth spectrum you occupy, the sensation of just missing out should not have escaped you.
In Phuket it seems that some are destined to experience that feeling in relation to trying to sell their property. Others adopt wiser strategies and some learn the hard way.
Selling a property isn't just a matter of contacting your sales agent to produce particulars, and listing or marketing the property on a website containing hundreds if not thousands of offerings.
Here is a quasi tongue-in-cheek guide on how to partially jeopardize, or worse, completely ruin a potential property sale:
1. Don't fix it up properly or make essential repairs. If you really want to annoy a potential buyer, then totally ignore even the most obvious defects – leaking taps, exposed 'Blue Pipes' – you all know the pipes I am talking about. Leave the outside walls unpainted because you are waiting for the estate manager to do it. If you really want to potentially blow your property sale, be as lazy as possible.
2. Don't bother to take an inventory of the contents. It seems that with all the property and home shows on TV these days, everyone who has owned a property once is a property expert. Let's just sell it 'as is' appears to be the solution to not doing anything to actually prepare for the fact that a buyer will want to know if the headboard for the bed will still be there when they move in. You actually will have to inventory all items, including fixed air conditioning units, and preferably state how old they are. This isn't so the buyer can challenge you. It is so the buyer can't ask for this at a time it is inconvenient or too late for you to produce.
3. Start off thinking only about how you want to sell the property, and not what the buyer wants, and then when the buyer states their preferences, change your position without time to prepare. The most common issue is when a property has been placed into a corporate structure – either in Thailand or through leasehold and building ownership – outside Thailand, but a buyer does not want to take over such a structure, and would prefer a new structure of their own. In these circumstances, a seller will be caught off guard and might have already agreed an 'absolute' purchase price. It is far harder to negotiate backwards than forwards. At the outset a price should link to the way in which the property is sold. If the method of sale is more expensive for a seller, and the buyer insists, the buyer should ideally, from a seller's perspective, pay the difference.
4. Cut and paste an old sale and purchase agreement and change the names of the parties and description of the property. This is like watching a YouTube video of a heart surgeon and trying to perform surgery on your own. It is also a lazy, cheap way of doing business and will mostly come back to haunt one of the parties – most often the party that took the shortcut. If you don't like paying legal fees to help you buy or sell a property, note some jurisdictions make it mandatory for a buyer or seller to have representation, to avoid issues for the other party. Such rules were made with good reason. If you were admonished at school for copying too many paragraphs from the reading materials in your reports, then you will realize that this type of practice isn't the best way to approach complex tasks.
5. Completely forget about the cost of the transaction and don't allocate them between buyer and seller properly. Googling 'property taxes buyer seller Thailand' isn't the answer. You will see conflicting results and interpretations of the same sets of facts.
6. Be rude to your agent, the other party and their legal counsel, and allow your legal counsel and representatives to also be rude. Amazingly, this aspect of a deal is often overlooked. Background friction can lead to all sorts of strange and perverse behavior and can also mean that a willing buyer and willing seller's objectives can be undermined.
Even if you weren't brought up to be polite, at least pretend to be during the period that you are trying to sell your property.
7. Never be available. I have heard the following types of comments from sellers and their representatives: "I am in the UK right now", "I am travelling" and "my server is having issues".
The internet is global, and the areas of the world that don't have internet are few and far between. If you don't put any effort at all into your transaction, even when you are paying others to help, ultimately that lack of effort can fail.
The list could easily continue. All the effort, and on the most part, the luck of the agent in securing a potential buyer, is only the first step in a long series of communications and exchanges, with which either or both the buyer and the seller might be unfamiliar. If you want to make re-sale a better prospect, you may have to crank up your efforts and refine your strategy. The competition for re-sales in Phuket is quite fierce at the moment.
Desmond Hughes has been an owner and operator of his law firm in Thailand for 14 years, and is a Senior Partner at Hughes Krupica law firm www.hugheskrupica.com
— Desmond Hughes
Property

Join the conversation and have your say on Thailand news published on The Thaiger.
Thaiger Talk is our new Thaiger Community where you can join the discussion on everything happening in Thailand right now.
Please note that articles are not posted to the forum instantly and can take up to 20 min before being visible. Click for more information and the Thaiger Talk Guidelines.