Opinion
Opinion: Security is everyone's business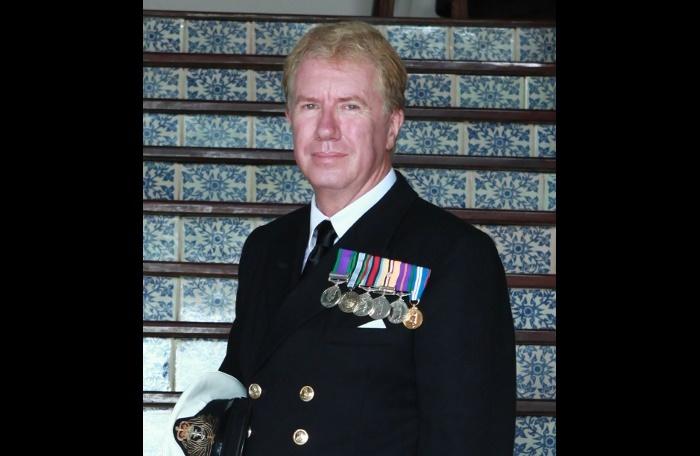 PHUKET: Andy Phillips, 58, is a retired Chaplain and British expat who served in the British armed forces for 20 years with the Parachute Regiment and Royal Marine Commandos.
Here, he shares with us his concerns about security measures in the province following last week's spate of bombings and his experiences in Northern Ireland dealing with one of the world's most notorious terrorist groups, the IRA.
It's been five years since I moved to Thailand, after retiring from the British Royal Navy, in which I served as a military chaplain for 20 years, three of them in Northern Ireland. It was there that I had to learn how to live with the constant threat of terrorism posed by the then most professional terrorist group in the world, the IRA.
Our training was excellent; the best in the world. We were taught about how the terrorists planned and carried out attacks, how they would watch someone or a place for weeks, how they would try to get the maximum amount of explosive near the maximum number of people.
They would look for patterns of behavior, for weaknesses in security and for the best place and time to attack. They might even rehearse attacks. We all knew what to look out for: the under-car booby trap; the car low down at the back because there was something heavy in the boot; the wire running to a trash bin; the open window on a cold day, where a sniper might be waiting… we all had to learn how to think like a terrorist in order to beat the terrorist.
Driving through the IRA heartland in West Belfast, as I often did, was a nerve-wracking experience – particularly as we were sometimes followed – but every soldier knew they could be attacked anywhere by bomb or bullet. We needed to be constantly alert, wherever we were, whether on patrol in Ireland or in a bar in the UK.
However, this security culture was not just seen in our armed forces. After thirty years of living with a terrorist threat, the whole of Britain had learned a vitally important lesson: everyone had to be vigilant because we were all at risk from terrorist attacks.
I am reminded of this every time I fly from Heathrow. Airport security drives me mad. They will scan my bag, scan me, search my pockets, make me take of my belt and shoes, throw away my water and so on. But such professionalism and attention to detail has foiled a number of terrorist attacks and makes me feel safe. Not only that, leave a suitcase unattended in the UK and nine times out of ten a member of the public will quickly report it.
Britain has a vigorous security culture because it learned over many years how to live with terrorism.
Thailand is different. It has a wonderfully relaxed attitude to life. It is why we expats love it here. However, one can never be relaxed about the threat from terrorism. The country has just had a wake up call, which could have been far worse, as the bombs were small. Imagine the carnage had they been car bombs. I knew something would happen one day, the only question was 'when?'.
For Thailand has yet to learn how to live with terrorism. For example, every time I drive into one of the big department stores, I watch the security guards opening and shutting the boots of cars in front of me, while neglecting to open any suitcases within or checking where the spare tyre goes.
If the police's responsibility is to respond quickly and effectively to any threat, then ours is to be their eyes and ears. The police cannot be everywhere. They need to teach us how to do this – what to look out for.
We need every security guard to do more than just blow whistles and wave their arms about. We need bar owners to tell their staff what to do if they see an unattended bag. We need shop workers to report someone nervously parking a car in a busy place and hurrying away.
Sadly, everyone living in Phuket, Thais and foreigners alike, has to learn to be ever vigilant, because the terrorist threat is not going away any time soon.
We have to learn how to live with it and how to respond to it. Security is everyone's business, like it or not.
— Nick Davies