Opinion
The need to define Phuket with a clear voice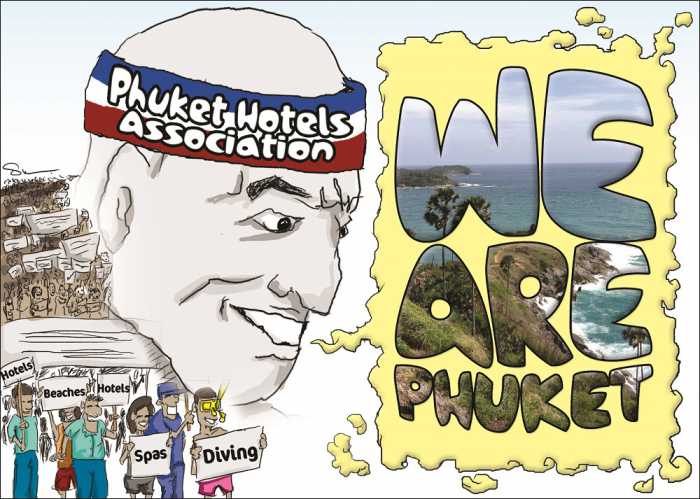 PHUKET: Efforts by local hotel industry leaders to revive the Phuket Hotels Association in order to give a unified voice to the island's tourism industry could not have come at a better time (story here).
Phuket needs a positive public relations push to provide foreign visitors with clear, accurate information about the "new Phuket", in contrast to its mafia-infested, pre-coup precursor.
The National Council for Peace and Order (NCPO) understands the importance of the tourism industry, which has perhaps been most vividly demonstrated by its efforts right here in Phuket.
Step by step, authorities have managed to clean up some of the most offensive and damaging aspects of the island by simply ordering police and other authorities to do their jobs and enforce relevant existing laws.
The results could hardly have been more visual than the transformation of the west coast. It is as if a magic wand has been waved and popular beaches restored, almost overnight, to their former natural beauty – one of the island's most important selling points for visiting tourists.
Images of Phuket's revival figured prominently in last Saturday's English-language segment of the NCPO's "Return Happiness to The People" broadcast.
Though the segment served its purpose – as it focused on Thailand's image as a whole, both domestically and internationally – it did not present a clear understanding of what the "new Phuket" will mean to the international community.
It is here that the Phuket Hotels Association is most needed. Is Phuket defined by its beaches (with or without beach chairs), its shopping, its luxury lifestyle, its marine activities, its nightlife, or a combination of them all? Ask a dozen industry leaders, and you will get a baker's dozen answers in return.
However, what is clear are the reasons why some international travellers avoid Phuket: tuk-tuks, taxis, beach touts, airport rip offs, government corruption and a less-than-pristine natural
environment.
The fear expressed at the recent AMCHAM meeting is that as Phuket vies for its share of the world's travel market, a failure to develop, implement and promote a clear concept of what Phuket stands for could lead the province down the proverbial yellow brick road to a place ruled by further uncontrolled development, more taxi mafia and jet-ski touts, and a slew of other factors that have tarnished the island's image.
The NCPO's cleanup of Phuket has offered a unique opportunity for the island to re-group, re-brand and re-invent itself in the world's mind.
It is not a clean slate.
All of the harmful development on the island cannot be undone – we can't return to the Phuket of 1987 and try again.
However, with a single voice to lobby Bangkok and the local government, we can start to create a Phuket to be proud of.