Opinion
Taxing changes in Phuket will see payoffs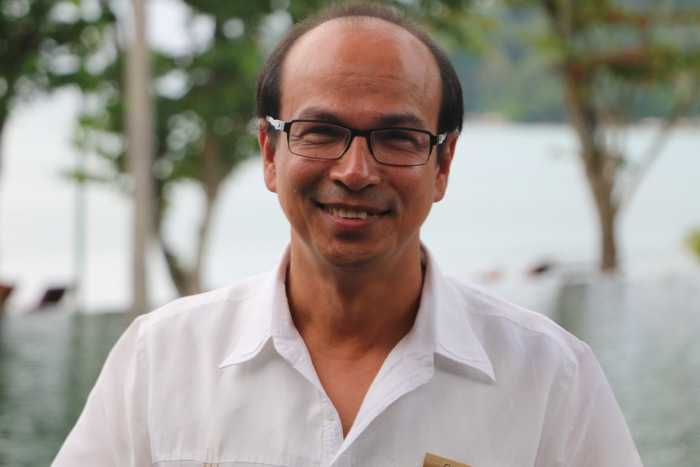 Peerawut "Chris" Kunchorn has been part of the team at the Vijitt Resort in Rawai since 2009, and
is currently manager of the resort. He attended Sukhothai Thammathirat Open University in Bangkok, and also studied at the Hotel and Tourism Training Institute.
Here, he shares his views on what needs to be done to advance Phuket's tourism sector, as well as how to improve the living standards of island residents, and how the planned VAT increase will help to achieve that.
PHUKET: I believe in Phuket. Even though, in the island's tourism industry, the demand doesn't match the supply, I believe more tourists will come. We have new markets to explore, like Africa and the Middle East, but Phuket has a lot to offer – more than it does now.
In the past, we have focused mostly on leisure tourism, but we can delve into new areas. A good example of a different kind of event is the recent Phuket Classic bodybuilding competition (story here). Next year, there will be a music festival in Phuket. Soon enough, more things will be happening and more people will want to come as a result.
At the beginning of the year we did lose a lot of tourists, but now people are coming back. They realized that after the army took power, the situation here became more stable. Now, the new government will go abroad to explain to other countries and their people what is happening here, and how it will help Thailand.
The result should be an increase in arrivals, and in order to accommodate the needs of the growing numbers of visitors, Phuket must improve.
There are many issues that need to be addressed, namely transportation, infrastructure, quality of service and language skills.
The island's expensive and ineffective transportation system needs a lot of improvement. We have always relied on taxis instead of public transportation, which is a big sticking point for many tourists. We need the tourist attractions to be better connected to each other, which can only be achieved with better infrastructure.
We also need trained guides with good language skills and a standardized, high level of service. Good service should be guaranteed whether you stay in a five-star or a two-star hotel.
All of these issues can be resolved with the help of the central government. The government is expecting more revenue due to the increase in VAT tax to 10 per cent in October 2015. It's a significant raise and might be an issue for the Phuket hospitality industry in the beginning, but it will improve things in the long run.
It's the goal of the current government to improve the country in many ways, and the money from the increased tax will help to achieve those goals.
Right now, Bangkok gets the greatest benefits from the government. However, I believe that part of this extra money will be used to enhance things here in Phuket. Our goal should be to make the government notice the island's needs – a place which generates a lot of revenue. This is why the Thai Hotel Association is trying to publicize our calling for the improvements that are so badly needed.
Once money is put back into the province, it will help to up the standard of living here and improve our image. It will take time, and local businesses might not be happy with the tax increase at first, but they will be once they see the positive changes it brings.