Opinion
Satire: Schizoid about English teachers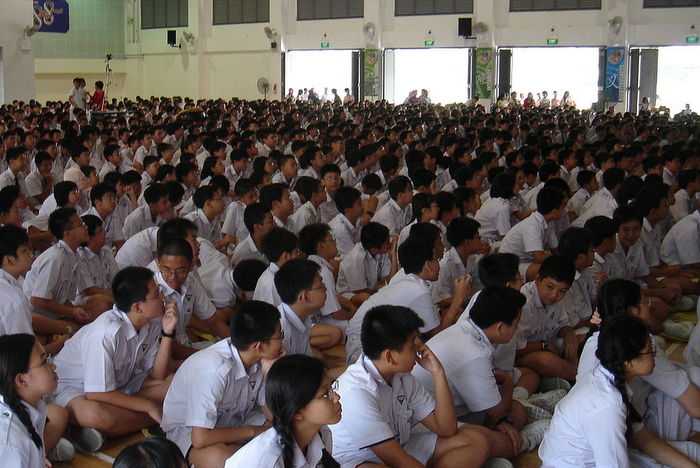 PHUKET: Some time ago, a website called EnglishClub.com ran an article announcing that foreigners wishing to teach English in Southeast Asia may soon be subjected to draconian screening procedures.
According to the article, Asean education officials were proposing a whole battery of tests for foreign English teachers, beginning with police background checks and tests for drugs and personal hygiene. There were also to be an IQ test and an English-language literacy test.
An Asean official explained that these measures were designed to screen out the dregs of Western society who were considered unemployable in their home countries and often infiltrate Asean countries posing as English teachers. She affirmed that drug and urine tests would be imposed, possibly even stool tests, but denied that delousing would be required. There would, however, be a body-cavity search at the airport of entry.
The article was published on April Fool's Day. It was a hoax, but I bet it had many a foreign English teacher trembling in his flip-flops till he figured that out.
An accompanying form indicated that the total cost of the testing would exceed US$475, presumably to be borne by the unfortunate foreign teacher. This implied that they might be illiterate, drug-ravaged, lice-ridden and diseased, with sachets of heroin popping out of their body cavities – but at least they'd have to be rich.
I used to teach English at a Bangkok university, and I can tell you that there's a schizophrenic attitude toward English teachers in Thailand. On the one hand, the Office of the Basic Education Commission (OBEC) once came out with a plan to hire 300 of us – all native speakers – to teach primary and secondary students for 83,000 baht a month. On the other hand, as the hoax suggested, that Asean, and probably the Thai government had such contempt for us that they'd like to extort stool samples from us and invade our body cavities. Either they're throwing money at us or they're sticking their hands into our most intimate personal orifices. It's enough to give a poor English teacher a nervous breakdown.
The problem is that some English teachers are highly qualified, while others are not, and there's a wide range in between. The quality guys get 83,000 baht a month. The scum get their body cavities searched. The only good news is that nobody has to undergo delousing.
The IQ test would be redundant, because if we had any brain at all, we never would have become English teachers. But I've always thought that anybody claiming to be an English teacher should have to take a competency test. Just ask him what a gerund is. If he can't tell you, he doesn't know his grammar. The literacy test would be easy. Have him open his email account and look into his "sent" box. You can learn everything you need to know about anybody by reading his or her "sent" mail.
Ye Olde Curmudgeon, who objects to having his body cavities searched but could really use a good delousing, can be flamed c/o s.tsow@outlook.com. And no, he's not going to tell you what a gerund is.
— Ye Olde Curmudgeon