Opinion
Opinion: By land, air or sea – embarrassment for all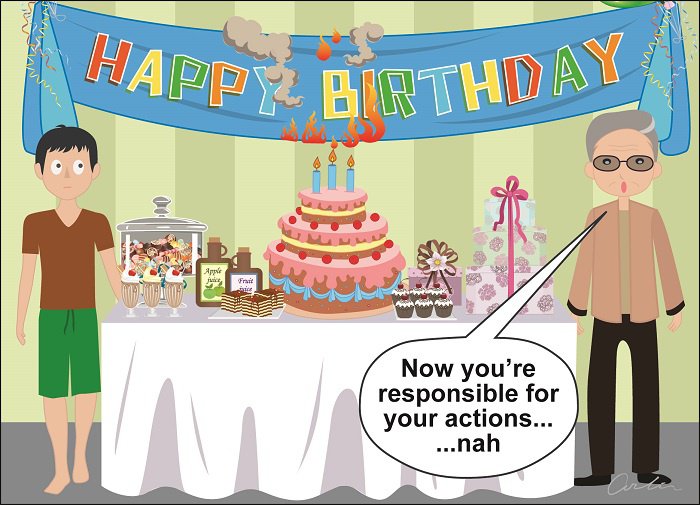 PHUKET: The ferry fire that claimed the life of 12-year-old Israeli tourist Shani Manil last week is just the latest in a series of tourist industry maritime tragedies that have occurred in the Andaman region in recent years, demonstrating once again that transport safety for tourists and residents alike remains a chronic problem here.
There have been numerous sinkings, capsizings, fires and other mishaps in local waters over the years. Some Gazette readers will no doubt remember the 2007 blaze of Jet Wave 3, a ferry operated by the Andaman Wave Master firm, which was reduced to ashes above the water line in minutes by a suspected fuel line fire.
Fortunately, in that case, all on board managed to escape with their lives by jumping into the sea. Much like the SuperCheap fire a few years back, the lack of casualties meant the disaster passed under the international media radar.
These tragedies have cemented the region's reputation internationally as, literally, given the current lack of lifeguards, a 'swim at your own risk' destination when it comes to transport safety.
It is tragic and ironic that the victim in the ferry fire last week died on a vacation to celebrate her bat mitvah, the Jewish coming-of-age tradition for girls that marks a transition in life, after which adherents are held responsible for their own actions.
Perhaps we need something like that here in Thailand, where corruption mixed with a culture of carelessness continues to prevail and people seem uninterested in their own personal safety, let alone that of others. Just look at the high percentage of motorcycle riders who choose to risk getting fined rather than don a safety helmet to protect their brains in the event of an accident.
Despite whatever oaths are sworn, our law enforcement officials and others responsible for transport safety appear to be unable, or unwilling, to enforce even basic safety measures.
Clearly marked passenger carrying limits apply to almost all forms of public transport. Yet this editorial writer recently had the misfortune of travelling for several hours in an interprovincial passenger van clearly marked with a passenger capacity of just fourteen, but which actually carried more than 20 passengers, not including non-human passengers and as much cargo as could be crammed in under the laws of physics.
The international aviation community even recently shined the spotlight on safety failings in the Thai aviation industry, with several important tourism source countries banning any new charter flights from Thailand until safety issues at the Department of Civil Aviation (DCA) are addressed.
Sadly, international embarrassment can do far less to finesse solutions to domestic transport safety problems, which remain one of the main causes of unnecessary deaths in Thailand and make it statistically one of the most dangerous destinations in the world. Any change in this regard is going to have to start from within.