Opinion
Opinion: This isn't a game of musical chairs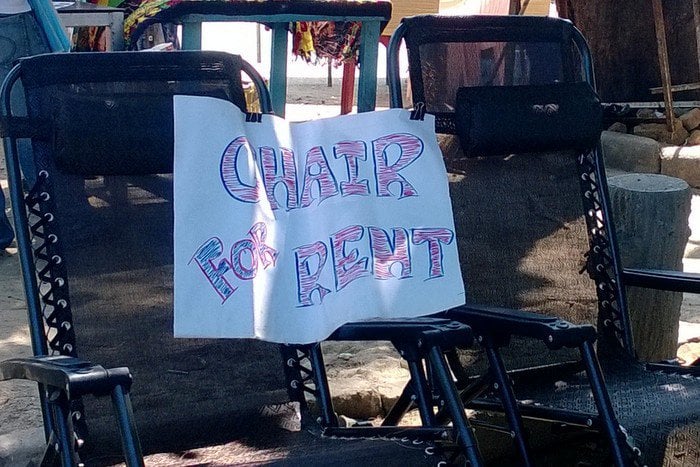 PHUKET: Comfortably nestled into a computer chair in front of a screen, it is hard to fathom why so many people appear to care so deeply about chairs on Phuket's beaches. Chairs seem to be such a strange household item to polarize a community – except for maybe musical chairs.
Nonetheless, the number of people engaged on the Gazette Facebook page (click here) and the readership stats found on The Phuket Forum (click here) indicate that chairs and sunloungers are a big deal – a really big deal.
Hardly a week goes by without the paper featuring a letter to the editor from a long-term tourist who has vowed never to return to Phuket now that sunloungers have been banned.
Were beach chairs really the island's only selling point?
The chairs, of course, are just a symbol of something more than high-end tourist baht, which the current drive to bring in "silver tourists" doesn't really seem to account for. The chairs represent a return to the norm after the National Council of Peace and Order's beach cleanup last year.
The Gazette's editorial writer quite poignantly noted that the encroachment of our beaches would start with umbrellas – the pak bung talay of the beach business world (story here).
So the line has been drawn in the sand at beach loungers. The poor Patong mayor has been caught in the middle trying to find a compromise between policy, common sense and the inevitable greediness of people who will always want more.
The solution is simple: don't attempt to be so fair. Don't treat all vendors as equal. Don't treat all resorts as equal. Don't treat all beaches as equal. Corner your markets and provide what tourists in each area of the island wants.
If the silver tourists want a sunlounger, let them book rooms at luxury hotels in Kata, Karon or Patong, where the chairs can stretch for kilometers, as they once did.
If they want pristine beaches, why force them to go to Khao Lak or Krabi? Give them stretches at Surin and Bang Tao, where there isn't a chair to be found – as the local Administrative Organization (OrBorTor) president seems to prefer.
One policy, one province will not be a successful way to manage the island's beaches. Phuket survives off of the diversity of the tourist markets it caters to – so allow a diversity of beach management systems.

— Alex Stone