"Richest man in Khon Kaen" in stand-off with police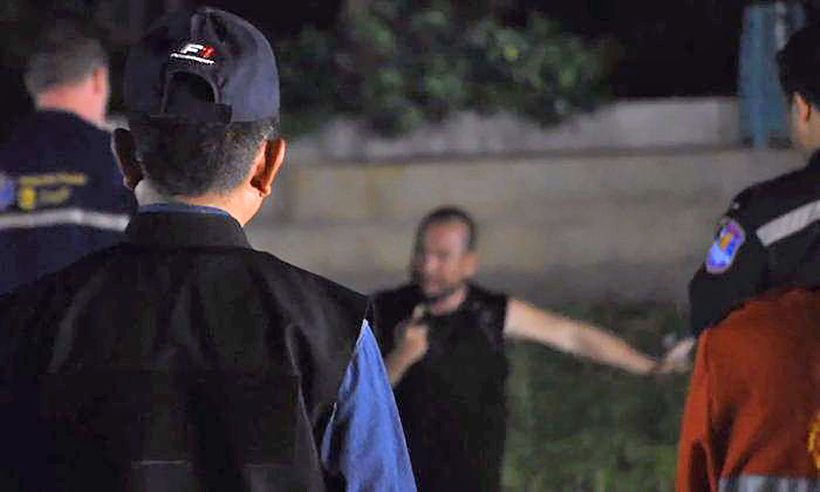 PHOTO: Sanook
A foreigner, previously covered in the media last week after driving his Ferrari into the rear of a female's car, and then attacking her, is back in the headlines with another case, again in Khon Kaen, north-east Thailand.
According to Sanook, 'Wesly' held a knife to his own throat for over 7 hours, but police officers finally persuaded him to put down the knife after he became tired.
Previously, on September 23, the foreigner drove into the back of a car in Khon Kaen. Police reported that he "seemed drunk or under the influence of something" when he got out of the car. He started beating the woman driver while telling her that he is the richest person in Khon Kaen.
The woman got out of the car out and posted on her personal Facebook page…
"This is to warn others of the dangerous man named Wesly. I parked my car and was chatting to my friend about some problems. This man parked behind my car, at first I didn't think anything of it as he was playing loud music."
"Then when I was about to leave he drove straight into my car from behind. He got out of his car and started yelling at us, then he started attacking us. Thankfully employees of a restaurant nearby came running to help us."
"While waiting almost an hour for the police the man kept on yelling and trying to beat us again. I tried to take a long video, but he threw my phone on the ground. He drives an orange Ferrari registered in Khon Kaen."
After police intervened, the man's family ended up paying 18,000 baht to the woman.
In the latest case the Ban Ped Police were notified of a foreign man holding a knife to his own throat in front of Kum Hai Church of Christ in Ban Ped Sub-district, Muang Khon Kaen. When police arrived, the people in the area reported that he had been holding the knife for at least 3 hours.
The police and a local rescue team were on site patiently trying to calm him down. Finally, four hours later, the man started to feel tired. Officers took the opportunity to run in and take the knife away from him. The rescue team escorted him to Sikarin Hospital for further medical care and assessment.
SOURCE: Thai Residents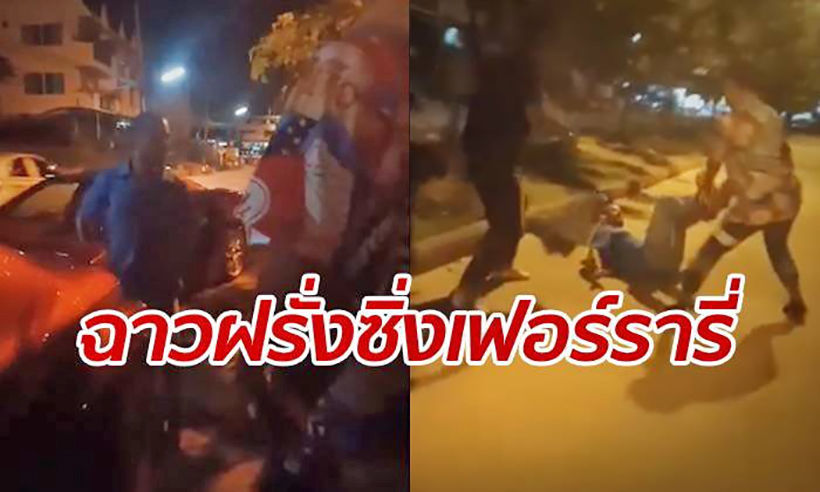 PHOTO MONTAGE: sanook.com
Keep in contact with The Thaiger by following our Facebook page.
Never miss out on future posts by following The Thaiger.
Ring road collapses leaving at least 10 injured in Nakhon Ratchasima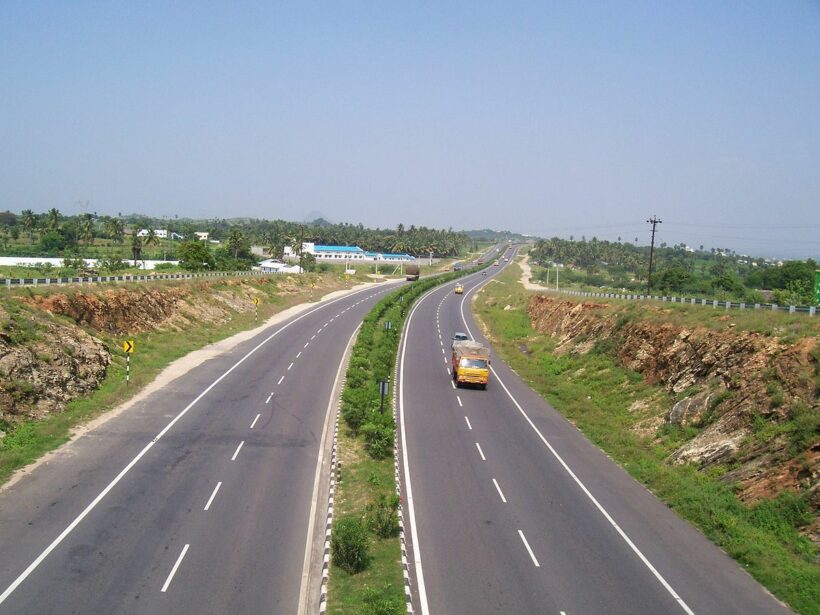 An elevated section of a ring road in the northeastern province of Nakhon Ratchasima has collapsed, leaving at least 10 workers injured. The incident occurred on Sura Narai Road in tambon Khok Sung in Muang district at around 2pm today. The injured included 1 Thai and the others Cambodian and Burmese nationals.
Most had cuts on their bodies while some had broken limbs, according to the Bangkok Post. They were sent to 3 local hospitals for care. An initial investigation found that scaffolds in which the workers were standing on to prepare the bed for paving had collapsed. The almost 15 kilometre-long road project was built to ease traffic in downtown Nakhon Ratchasima.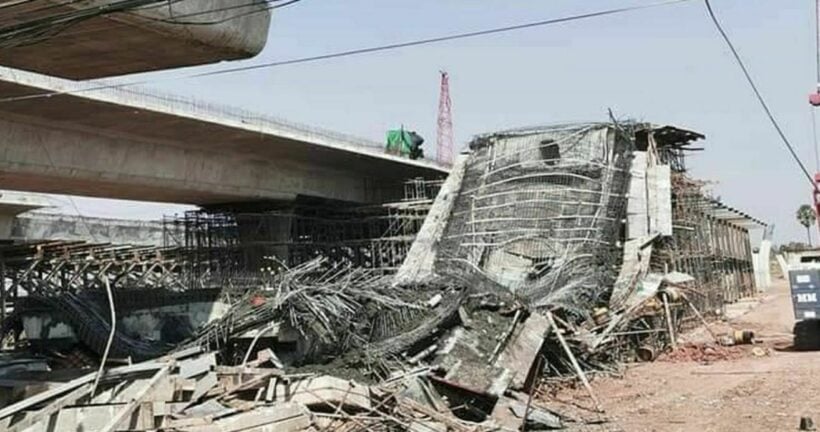 Construction for the project, which cost 1.4 billion baht, started in January of 2018. It was scheduled to be completed by January 4 of this year, but clearly missed its completion deadline date. Si Sang-Chok Chai was listed as the contractor.
Authorities say they are awaiting more information of the collapse following a full investigation, with a possibility of more injury reports to come.
SOURCE: Bangkok Post
Keep in contact with The Thaiger by following our Facebook page.
Never miss out on future posts by following The Thaiger.
800+ people found in close contact with an infected food vendor in Nakhon Phanom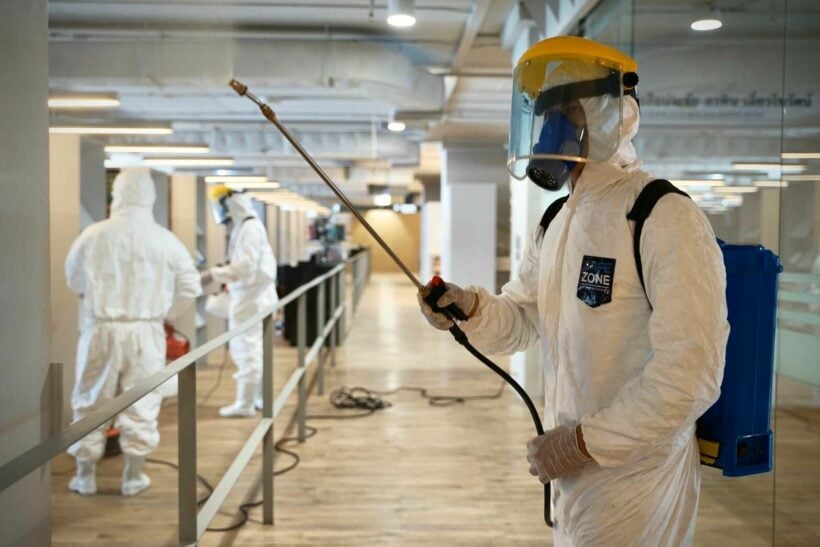 Local disease control workers are continuing to track and trace Covid-19 infections at several villages in the That Phanom district of Nakhon Phanom, north eastern Thailand. The areas were locked down after a 51 year old local food vendor tested positive for Covid-19 and more than 800 people were reported to have had contact with the infected person.
According to the CCSA spokesman, the vendor had been in contact with many people who have been to high risk areas including Bangkok and Rayong. About 10 people in Nakhon Phanom are at high risk of infection from the vendor, but tested negative, while nearly 1,000 other people are at low risk.
Nakhon Phanom's governor says 5 people, in close contact with the vendor, tested negative, while the other 829 are waiting for their test results. He adds that the active case finding is continuing in the nearby villages and areas.
"Places visited by the infected person are thoroughly cleansed every day."
SOURCE: Bangkok Post
Keep in contact with The Thaiger by following our Facebook page.
Never miss out on future posts by following The Thaiger.
Police raid Isaan farm, arrest 2 people allegedly involved in illegal horse meat trade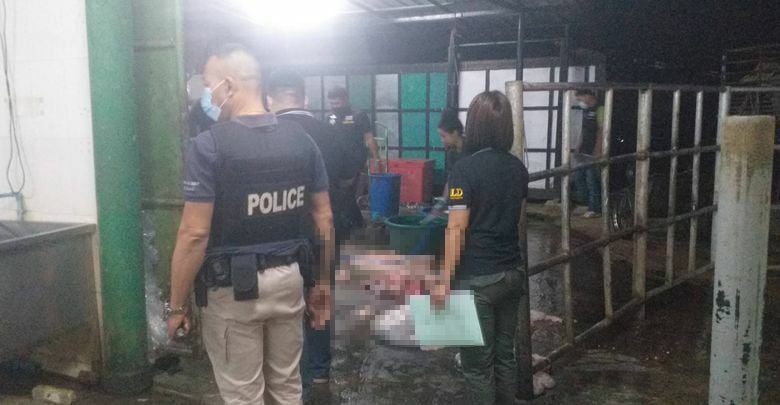 A 44 year old Thai woman was arrested for allegedly trafficking and selling horse meat illegally after police in the Isaan province Khon Kaen raided a farm and found 44 horses that – they say – were about to be slaughtered. Reports say the farm owner was also arrested, but did not give any additional information.
The horse meat was planned to be sold for 100 baht per kilogram and then smuggled across the natural borders to markets in Vietnam and China, according to Thai media.
Thai media says the woman and the farm owner face charges for possessing animals without registration, moving animals from to the epidemic control area without permission and illegal animal trade.
Keep in contact with The Thaiger by following our Facebook page.
Never miss out on future posts by following The Thaiger.