"Richest man in Khon Kaen" in stand-off with police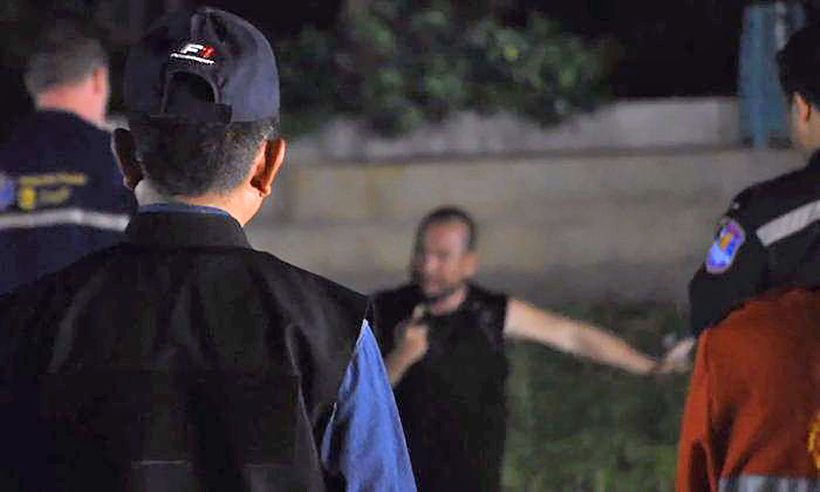 PHOTO: Sanook
A foreigner, previously covered in the media last week after driving his Ferrari into the rear of a female's car, and then attacking her, is back in the headlines with another case, again in Khon Kaen, north-east Thailand.
According to Sanook, 'Wesly' held a knife to his own throat for over 7 hours, but police officers finally persuaded him to put down the knife after he became tired.
Previously, on September 23, the foreigner drove into the back of a car in Khon Kaen. Police reported that he "seemed drunk or under the influence of something" when he got out of the car. He started beating the woman driver while telling her that he is the richest person in Khon Kaen.
The woman got out of the car out and posted on her personal Facebook page…
"This is to warn others of the dangerous man named Wesly. I parked my car and was chatting to my friend about some problems. This man parked behind my car, at first I didn't think anything of it as he was playing loud music."
"Then when I was about to leave he drove straight into my car from behind. He got out of his car and started yelling at us, then he started attacking us. Thankfully employees of a restaurant nearby came running to help us."
"While waiting almost an hour for the police the man kept on yelling and trying to beat us again. I tried to take a long video, but he threw my phone on the ground. He drives an orange Ferrari registered in Khon Kaen."
After police intervened, the man's family ended up paying 18,000 baht to the woman.
In the latest case the Ban Ped Police were notified of a foreign man holding a knife to his own throat in front of Kum Hai Church of Christ in Ban Ped Sub-district, Muang Khon Kaen. When police arrived, the people in the area reported that he had been holding the knife for at least 3 hours.
The police and a local rescue team were on site patiently trying to calm him down. Finally, four hours later, the man started to feel tired. Officers took the opportunity to run in and take the knife away from him. The rescue team escorted him to Sikarin Hospital for further medical care and assessment.
SOURCE: Thai Residents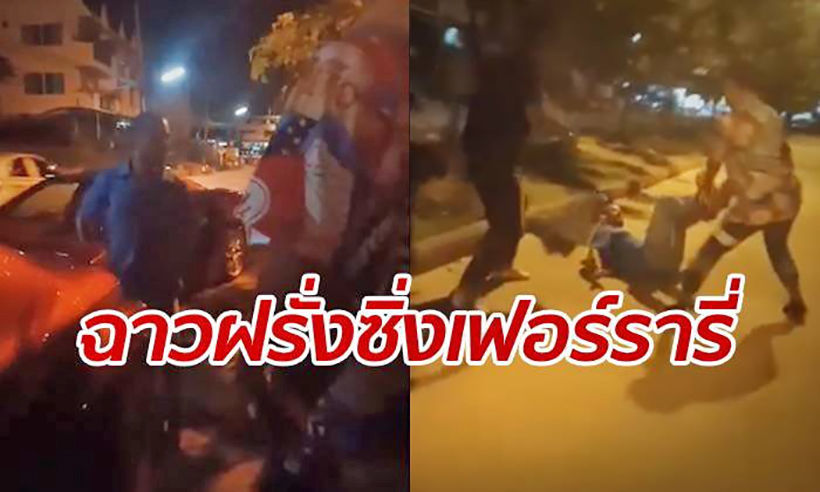 PHOTO MONTAGE: sanook.com
Keep in contact with The Thaiger by following our
Facebook page
.
Earthquake rattles north-east Thailand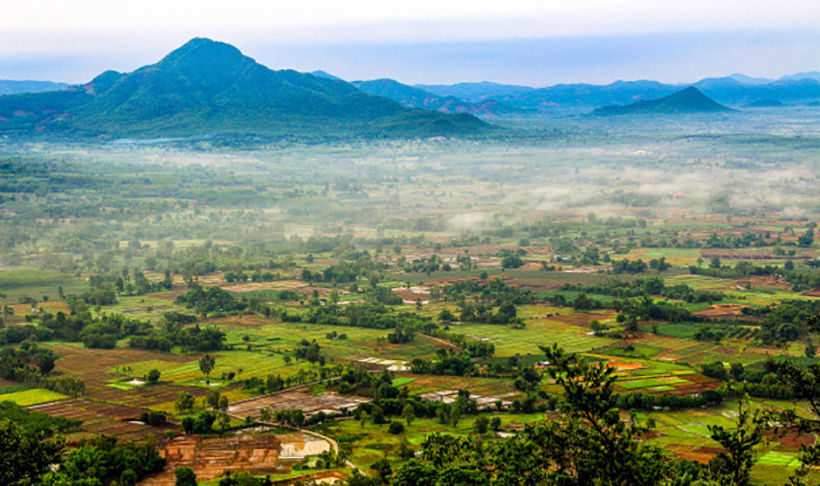 A 3.9 magnitude earthquake has shaken Loei province in north-east Thailand, near the Laos border, although there are no reports of any damage. But residents were certainly talking about it yesterday as it shook the region.
The quake was felt at around 12.30pm yesterday, in the main business district of Loei and several of the surrounding sub-districts near the border.
Thai PBS World reports that the quake's epicentre was about five kilometres under the district of Muang. The Thai Mineral Resources Departments says it may have been caused by movement in part of the Phetchabun fault line or a new fault line linked with one in Laos.
Although relatively minor, the earthquake is the largest to be felt in the area in the last five years.
SOURCE: Thai PBS World
Keep in contact with The Thaiger by following our
Facebook page
.
Bodies of 8 dead elephants risk contaminating reservoir in Thai national park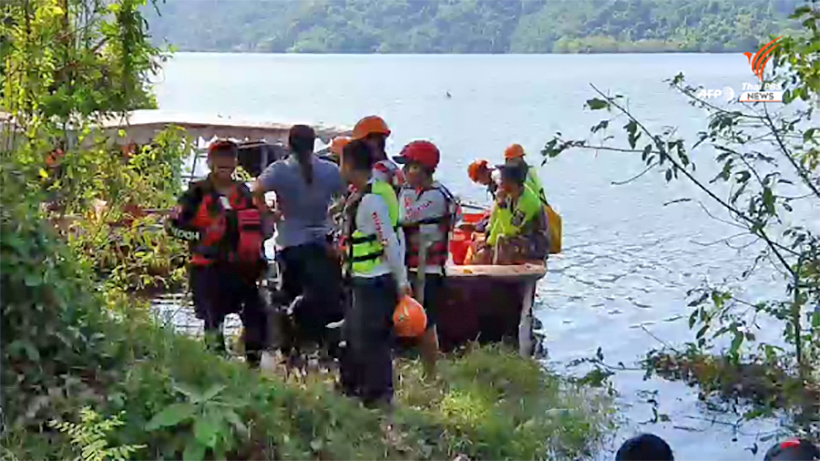 PHOTO: Thai PBS
Officials are concerned that the bodies of eight elephants who died after plunging down a waterfall in Khao Yai national park, central Thailand, now risk contaminating the park's water flowing into a nearby reservoir.
Thai PBS World reports that officials at the Khun Dan Prakan Chon reservoir plan to take a boat upstream to Khlong Ton Sai and scatter anti-pollutant chemicals over the elephant carcasses, which are currently trapped in the water by large boulders. Access to retrieve the carcasses is limited due to the difficult terrain.
Concern was raised after the water started to smell bad, with officials from Nakhon Nayok province conducting constant quality tests on the reservoir's water supply. The reservoir is filled by water from the creek and Khlong Ton Sai and the province relies on it as a primary water source.
Efforts to remove all the elephant carcasses from the water have been hampered after they became trapped by rocks, with officials only managing to remove three so far.
A large net has been used to trap the elephant bodies and prevent them being carried further downstream, but rising water levels has meant the recovery operation has had to be temporarily suspended. Officials have been stationed to monitor the carcasses.
SOURCE: Thai PBS
Keep in contact with The Thaiger by following our
Facebook page
.
Over 100 million baht worth of assets seized from Thai drug dealers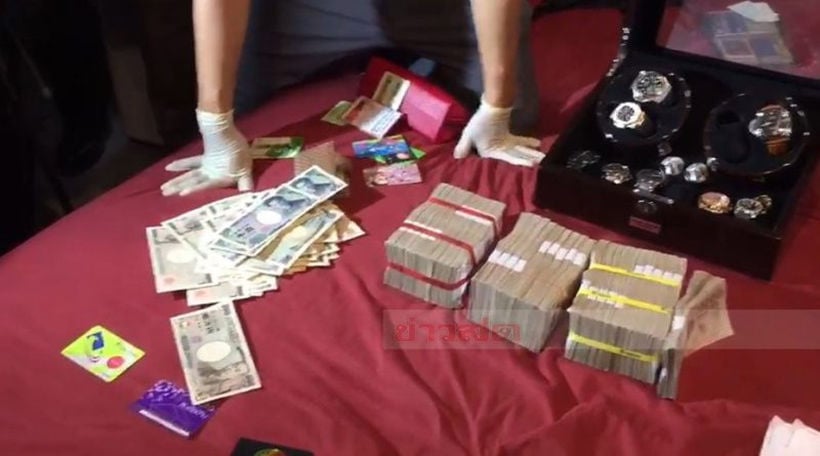 The homes of three alleged drug traffickers have been raided in a joint operation between Thai police and the US Drug Enforcement Administration (DEA). Thai Residents reports that two of the alleged drug traffickers are women and the raids took place in Samut Prakan, Nonthaburi and Sukothai provinces.
It's understood that more than 100 million baht worth of assets has been seized, 6 million of which was in cold hard cash. Officers also confiscated nine cars, four motorbikes, ten watches, gold, and sixteen bank books showing 25 million baht between them.
The DEA's role in Thailand is to support the Thai government's anti-narcotics drive while working to track down those responsible for trafficking illegal drugs to the US and other countries. It has three Thai offices, located in Bangkok, Chiang Mai, and Udon Thani in the north-east, which also coordinate DEA operations in Laos and Cambodia.
These latest raids are reported to be the largest such operation this year.
SOURCE: Thai Residents
Keep in contact with The Thaiger by following our
Facebook page
.