Air pollution: Cabinet asked to allocate 6 billion baht to help buy sugarcane harvesters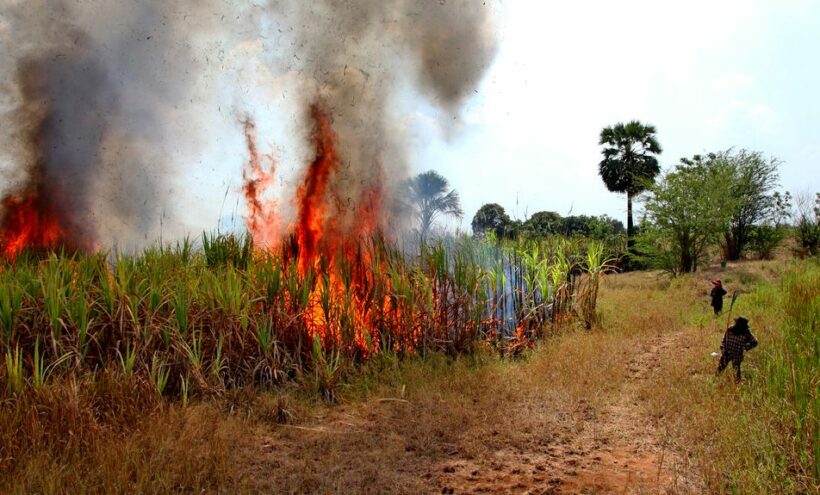 Thailand's Finance Ministry was asking cabinet for approval of a 6 billion baht budget to help the government tackle the northern and north-eastern smog and air-pollution problems.
The funds would be distributed by the state-run Bank of Agriculture and Agricultural Cooperatives to help farmer cooperatives and farming communities to buy sugarcane harvesting machines.
BAAC manager Mr. Apirom Sookprasert says that sugarcane farmers are unable to afford the machines themselves so, in several provinces, many of them are resorting to burning the cane stubs to prepare for the next harvest.
But the practice has two downsides – the smoke then wafts south-west in the prevailing winds to affect populated areas and that the practice reduces the quality of the harvest and, thus, the value.
Mr. Apirom says that, if approved, farmer cooperatives and community enterprises will be able to contact the BAAC to apply for loans to purchase the harvesters and avoid the burn-offs. They say that at least one sugar miller will be acting as the guarantor.
The bank will charge an interest rate of 4%, half of which will be subsidised by the government for the first three years.
Farmers, who are members of cooperatives or community enterprises will be able to hire the harvesters from their organisations as a step towards reducing the smog caused by cane burning.


Read more headlines, reports & breaking news in North East Thailand. Or catch up on your Thailand news.
Man caught masturbating in front of election banner in Lampang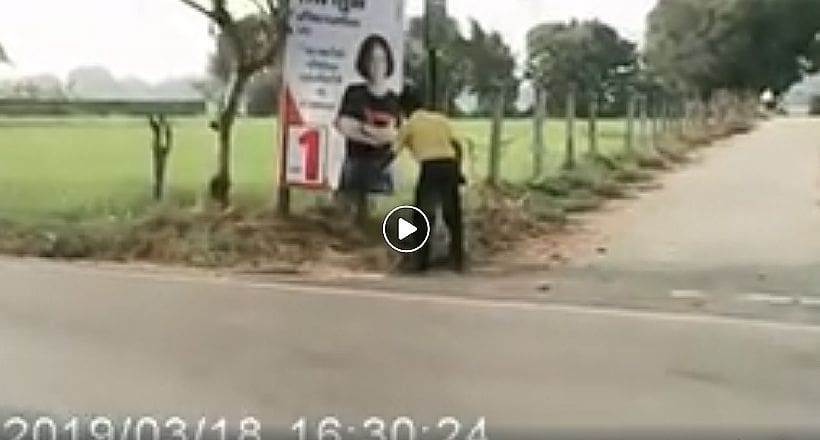 Locals in Lampang in Thailand's north have complained to the media that an older man had been caught on dash cam masturbating in front of an election banner for a female candidate for this Sunday's election.
Sanook reports that the woman in the poster was 'attractive'.
The man, estimated to be between 60 – 70 years old, was shown in Thung Fai sub-district repeatedly rubbing the poster of the female candidate with his left hand before using the same hand to masturbate.
When he realised he was being filmed he abruptly stopped. Locals told Sanook that they caught the man behaving like this before, although The Thaiger notes the last election was back in 2011.
SOURCE: Sanook
Specialist clinics for pollution-related symptoms to be set up around the country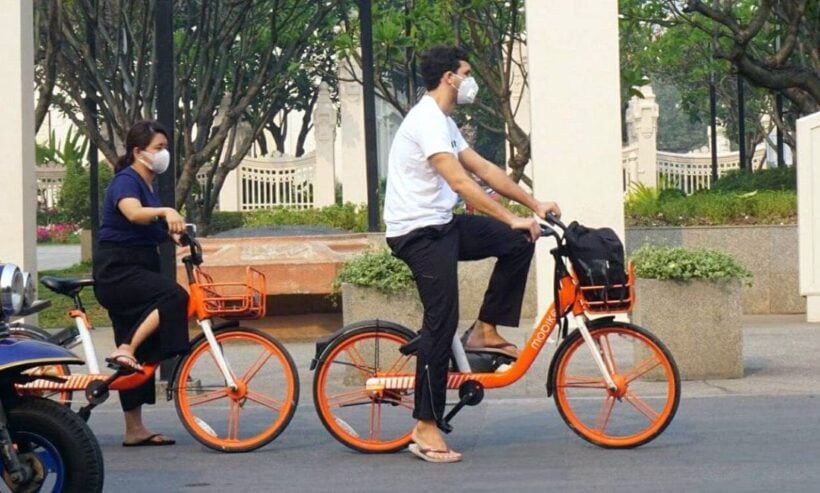 The Public Health Ministry says they are now preparing to set up specialised clinics to treat patients suffering from pollution-related symptoms in the northern parts of the country.

"At present, we have just one such clinic in the country. So, we have decided to introduce many more," according to permanent secretary Dr Sukhum Karnchanapimai.

He made the pledge in response to the high levels of choking smog and smoke that has been haunting several provinces of Thailand in recent months.

"We plan to set up pollution clinics in the North and the Northeast before the end of this year," Sukhum said.

Currently, the country's only 'pollution clinic' is located at Nopparatrajathanee Hospital in Bangkok.

According to the permanent secretary, the Medical Services Department has already prepared a manual on how to set up pollution clinics for hospitals to use.

Certain groups of people face a graver threat than the general population from dust problems: those working outdoors, young children, pregnant women, the elderly, asthma patients, and those suffering respiratory disorders.

Disease Control Department deputy director-general Dr Kajohnsak Kaewjarus said about 22,000 people had sought medical help about symptoms that could be associated with smog and air pollution.

"The most common symptoms concern respiratory disorders, heart and coronary-artery disease, eye inflammation and inflamed skin."

Health Department director-general Dr Panpimol Wipulakorn said people should try to protect themselves.

"Minimise exposure to dust. Keep your home clean. When going outdoors, wear a facemask. And if you develop health problems, go see a doctor," she said.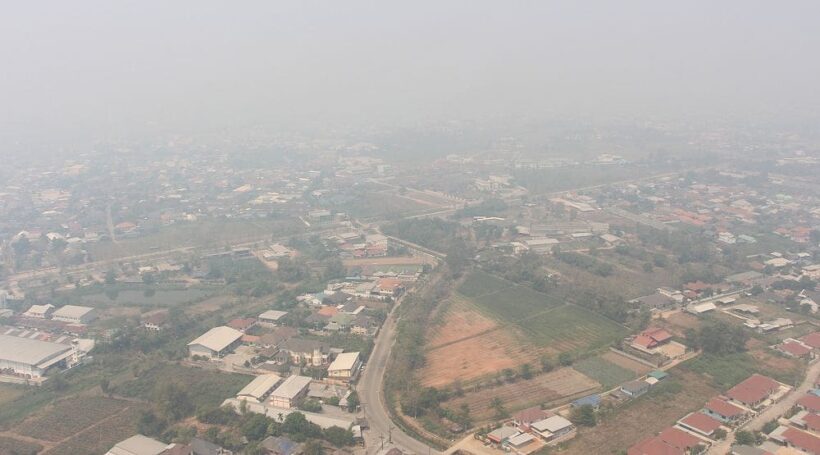 SOURCE: The Nation
TAT expects 2.3 million tourists for this year's Songkran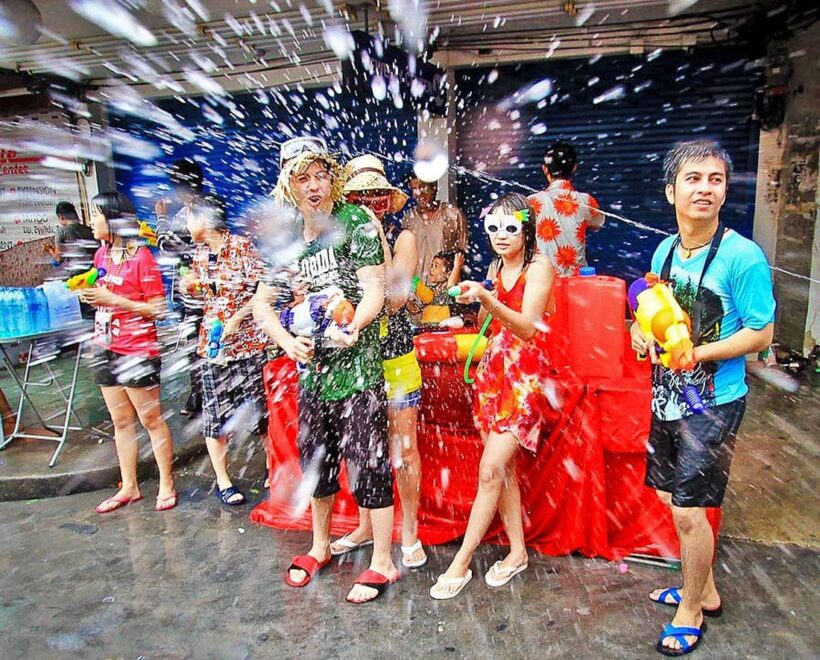 The Tourism Authority of Thailand is expecting more than 2.3 million local and foreign tourists will join the various Songkran celebrations this year. They say that should generate 20 billion baht+ in revenue for tourism and tourism-related services.
TAT's Governor Yuthasak Supasorn says 300,000 international arrivals are expected to celebrate the five day festival starting April 12, along with two million locals who will travel to celebrate Songkran this year. Songkran falling on a weekend this year will also bolster local tourism numbers.
The number of Songkran-specific visitors is up this year, partly because of the growing popularity of the festival internationally and the government extending the holiday to five days this year, now starting on April 12 (although 'Songkran, the Thai New Year, is actually on April 13).
Songkran festival extended HERE.
He admits that the bad publicity about the poor air quality in the northern regions is a problem, especially around Chiang Mai which has become a big international visitor favorite over recent yers.
Chiang Mai is one of nine provinces in the North struggling with smoke haze, mostly because of open-air burning of farm waste and rubbish, and localised bush fires. The heavy smog has caused temporary suspension of flights between Chiang Mai and Mae Hong Son although flights into Chiang Mai have been unaffected so far.