Nearly 1300 houses damaged after week of 'freak storms'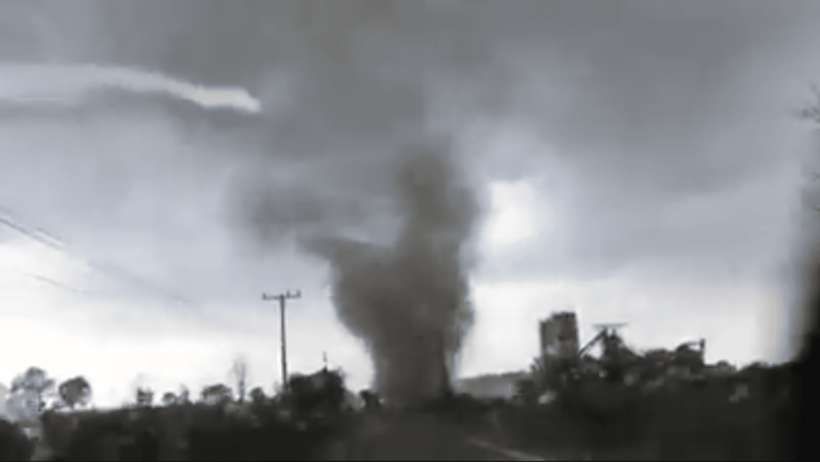 The Department of Disaster Prevention and Mitigation says that summer storms have damaged 1,293 houses in 24 Thai provinces. And one person has been killed as a result of the storms, primarily in the north-east and central provinces.
The storms have hit the 24 provinces between March 5-8.
The director-general, Chayapol Thitisakdi, says summer storms have hit 189 villages in 57 districts of 24 provinces in the North, North-east, Central and as far south as Chumpon.
According to Thai PBS, one villager was killed by a lightning strike in Chacheongsao, directly to the east of Bangkok.
Mr Chayapol says the department is coordinating with local authorities to distribute primary aid and assistance to affected people.
Keep in contact with The Thaiger by following our
Facebook page
.
Never miss out on future posts by
following The Thaiger
.
Education ministry says curriculum revamp will promote analytical thinking over rote learning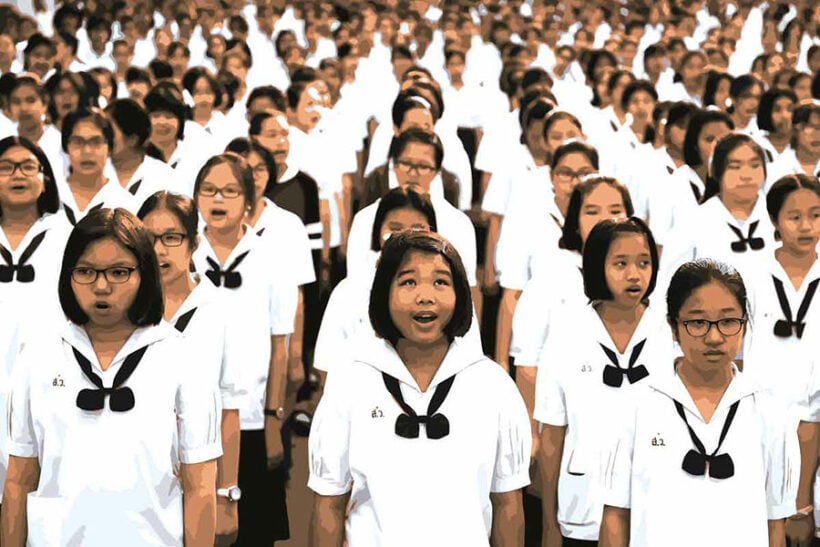 As anti-government sentiment among Thailand's student population shows no sign of abating, the Education Ministry says it plans to overhaul the Basic Education Core Curriculum to provide students with a better understanding of political developments in the Kingdom between 1932 and 1957.
Supat Chumpathong says the new curriculum will also place more of a focus on analytical thinking, instead of learning by rote. The Thai education system has come in for criticism in some quarters for not fostering critical thinking among students.
University academics are being drafted in to help with the revamp, with a draft expected to be submitted to the Education ministry by mid-December, in the hope it can be implemented in the 2022 academic year.
Supat says the social studies curriculum will be updated to consist of information currently not included. The ongoing anti-government protests refer to a 1932 revolution, organised by Khana Ratsadon (the People's Party), that overthrew King Rama VII's government, ending absolute monarchy in Thailand. One group of current-day protesters calls itself Khana Radsadon 2563 (2020) in memory of the original party.
The Bangkok Post also reports that Veera Khaengkasikarn, deputy permanent secretary for education, says the ministry plans to roll out teaching of "Sufficiency Economy" values in Thai schools.
To date, 27,520 academic establishments are considered, "Sufficiency Schools", 570 of which are learning centres promoting the philosophy of Thailand's 3 pillars of nation, religion, and monarchy, nationwide. The philosophy is aimed at creating a spirt of unity during times of crisis in the Kingdom.
SOURCE: Bangkok Post
Keep in contact with The Thaiger by following our
Facebook page
.
Never miss out on future posts by
following The Thaiger
.
From Bangkok to Berlin – protesters deliver letter to German Embassy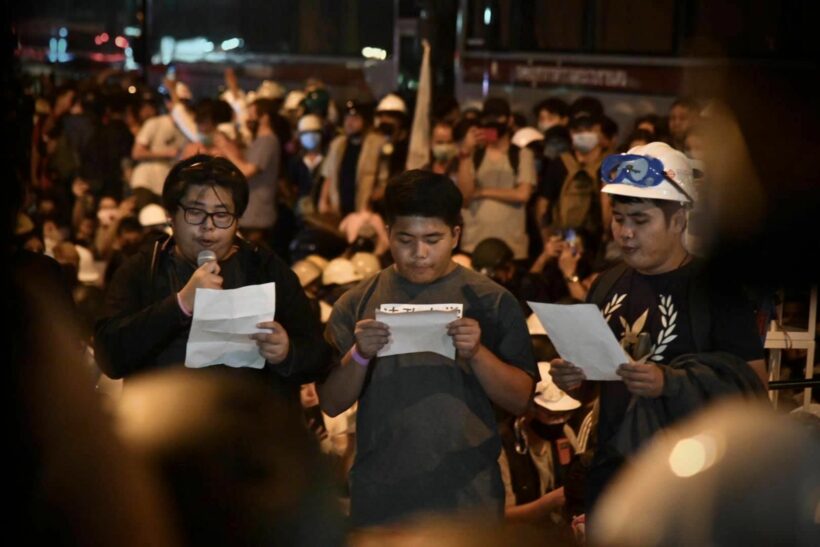 Protesting students last night submitted a letter to the German Embassy, to be passed on to the German Government. The protest started around 4pm when the rally gathered at the Sam Yan intersection, near the Chulalongkorn University, and made its way along Rama IV Road to the German Embassy in Sathorn Road, some 1.5 kilometres.
After some 10,000+ students descended on the Embassy compound in Sathorn Road, the German embassy said it would be "ready to receive the petition and convey it to Berlin on condition it was conveyed in a peaceful manner".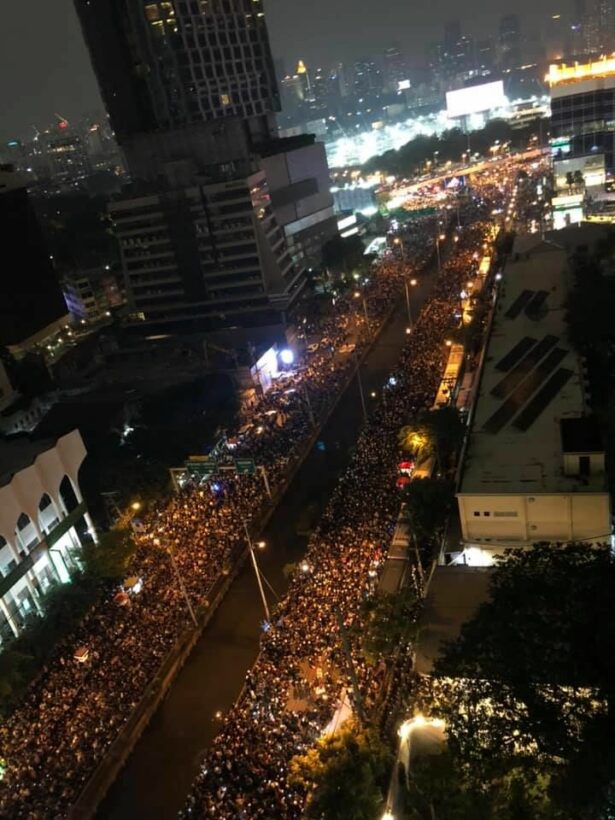 The rally disbanded peacefully at around 9pm after the letter was handed over, in 3 languages, on Khana Ratsadon letterhead. Here is is verbatim, dated October 26, 2020…
His Excellency Georg Schmidt. German Ambassador to Thailand.
On behalf of the association "Khana Ratsadon international, comprised of Thai students and professionals from multiple countries around the world, we would like to urge your excellency to advise the German Government against allowing any further residency of H.M. King Maha Vajiralongkorn in Germany.
During the last few days, we believe that Your Excellency have had the occasion to observe numerous alarming human rights violations in The Kingdom, including the excessive use of force against peaceful protestors and the suppression of free speech.
The protestors. at the receiving end of these egregious violations, were advocating for nothing more than democracy and accountability from the Government.
One of the most significant and courageous demands from the protestors is the accountability of the monarchy as an institution under the constitution. Although punishable by the draconian section 112 of the Criminal Code, the protestors have stood behind this demand, bravely exposing themselves to the arbitrary prosecutions from the palace.
In this regard, we are certain that Your Excellency is well aware of the open secret that H.M. does not habitually reside in Thailand, but rather in Bavaria, Germany. H.M. has conducted Thai state affairs, as well as ordering forced disappearances of oppositions from German soil. Khana Ratsadon International profoundly believes that this violates International custom, law, as well as Article I of the German Grundgese.
As a result, we started an online petition calling for the German Government to declare Maha Vajiralongkorn a persona non grata, which received over 210,000 signatures as of 26 October. An official petition to the Bundestag was also submitted on the 17th of October for consideration. We sincerely hope that Your Excellency would convey our grievances to thc German Government, and advocate for a stronger relationship once meaningful reforms are implemented in Thailand.
Yours Sincerely
Khana Ratsadon International
Yesterday's Germany's Foreign Minister responded directly to the situation out side the German Embassy in the German parliament….
"Of course we are following developments taking place in Thailand, and know there are demonstrations and people taking to the streets for their rights. And, of course, I am also watching what the Thai King gets up to in Germany."
"We've been keeping an eye on that, not only in the past few weeks. But we're continuously checking and if there are things that we find to be illegal then there will be immediate consequences."
Earlier yesterday a group of some 500 supporters of the government and royalists dressed in yellow shirts also demonstrated outside the gates of the German Embassy voicing their support for His Majesty and a continuation of the current system.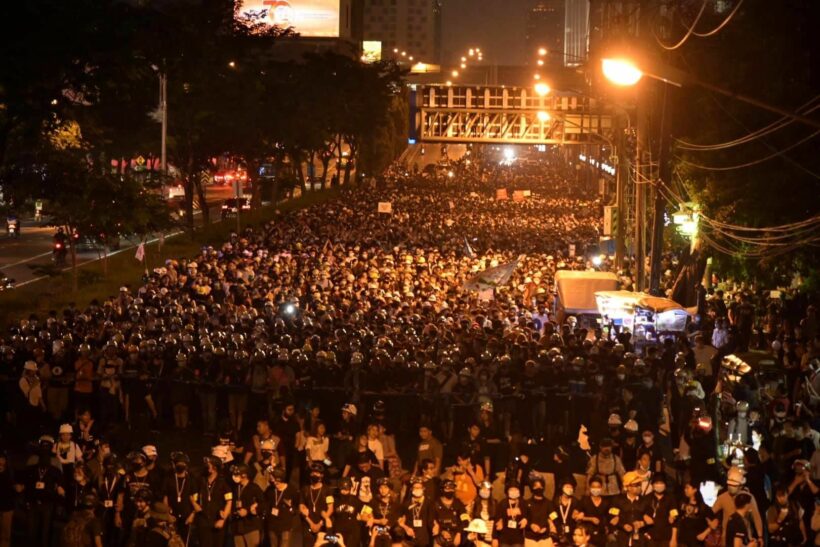 Keep in contact with The Thaiger by following our
Facebook page
.
Never miss out on future posts by
following The Thaiger
.
100+ test negative after Koh Samui Covid-19 case of the Thai/French woman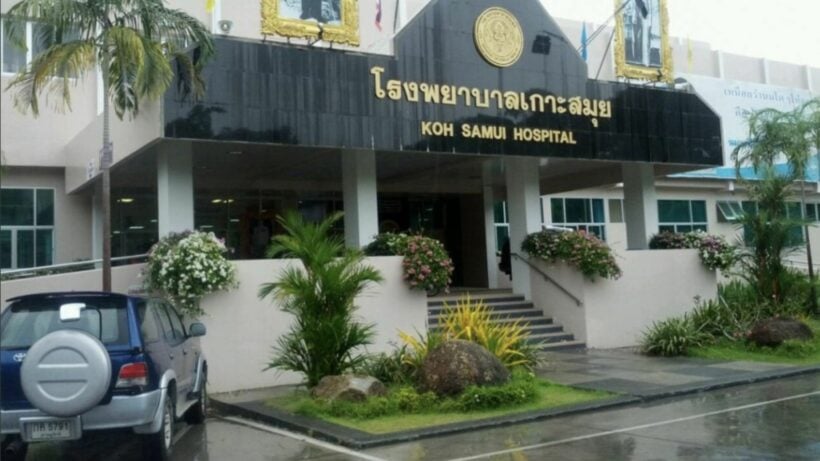 So far, more than 100 people have tested negative for Covid-19 after a 57 year old French/Thai woman tested positive for the virus in Koh Samui. Her case is the first on the island in 7 months and health officials are investigating to determine if she came in contact with the virus on the island, when travelling from France or possibly while in quarantine at an ASQ hotel in Samut Prakan, just southeast of Bangkok.
The woman, born in Thailand, was repatriating back to Thailand with her family. She has dual citizenship.
Meanwhile, 30 people are considered to be at "high risk" of contracting the virus. The Koh Samui Hospital director Veerasak Lorthongkum says those people, including her husband and son, as well as people seated close to her onboard a flight, show no signs of infection.
Traces of the virus were found on gym equipment at the ASQ hotel in Samut Prakan where the woman stayed when she arrived back in Thailand. She spent the mandatory 2 weeks in isolation upon entering Thailand and tested negative for Covid-19 twice during her stay. A few days after she was released, she complained of a fever. A few days later, she checked in to hospital in Koh Samui where she tested positive for Covid-19.
SOURCE: Coconuts Bangkok
Keep in contact with The Thaiger by following our
Facebook page
.
Never miss out on future posts by
following The Thaiger
.